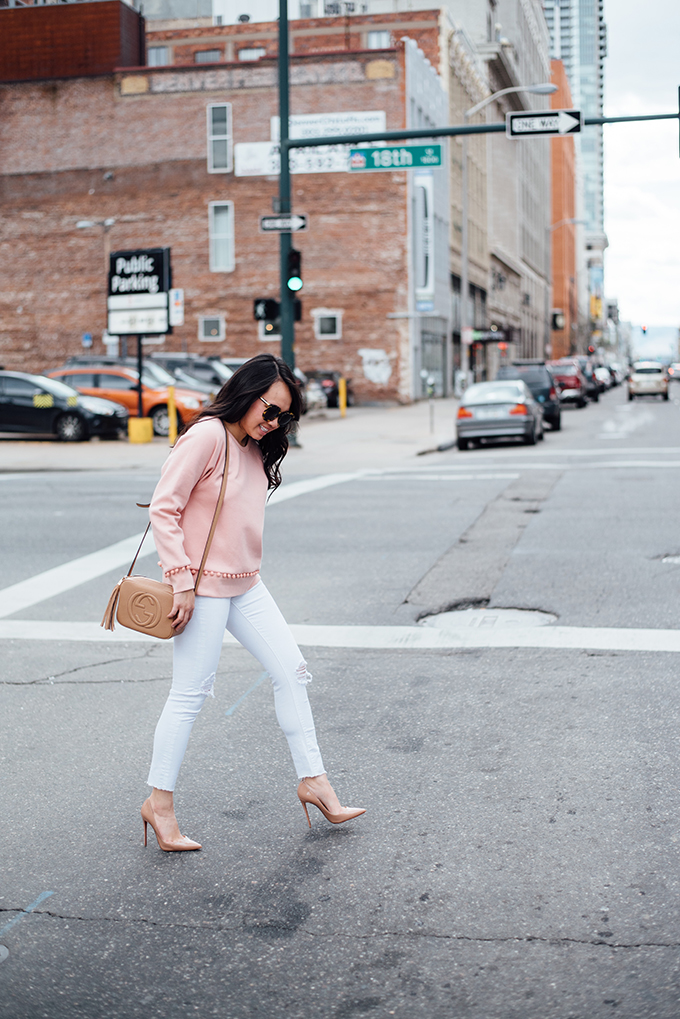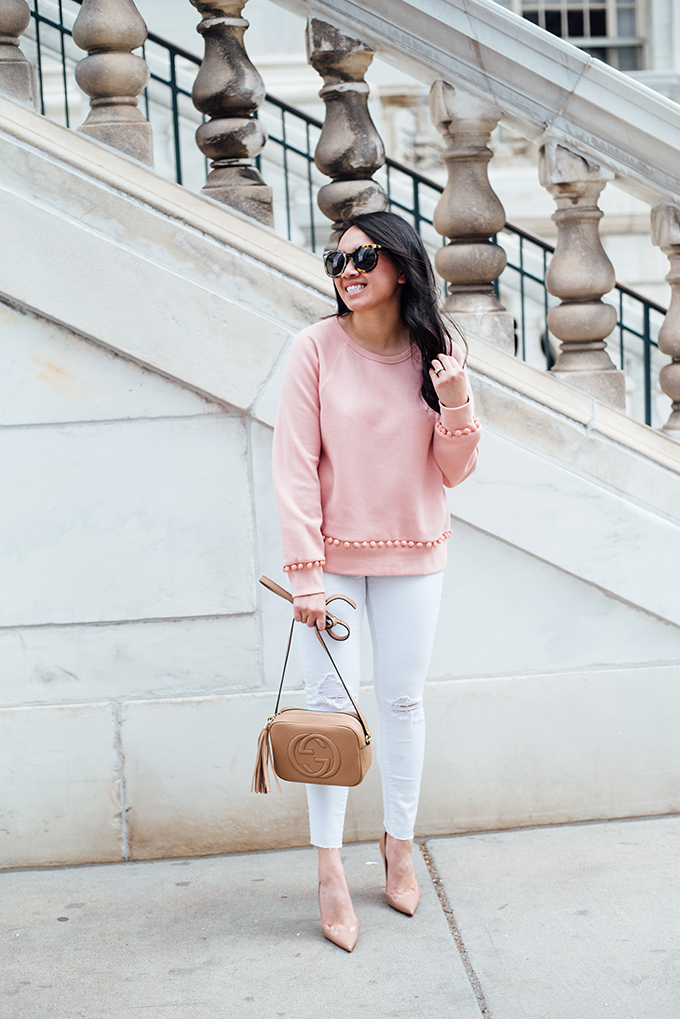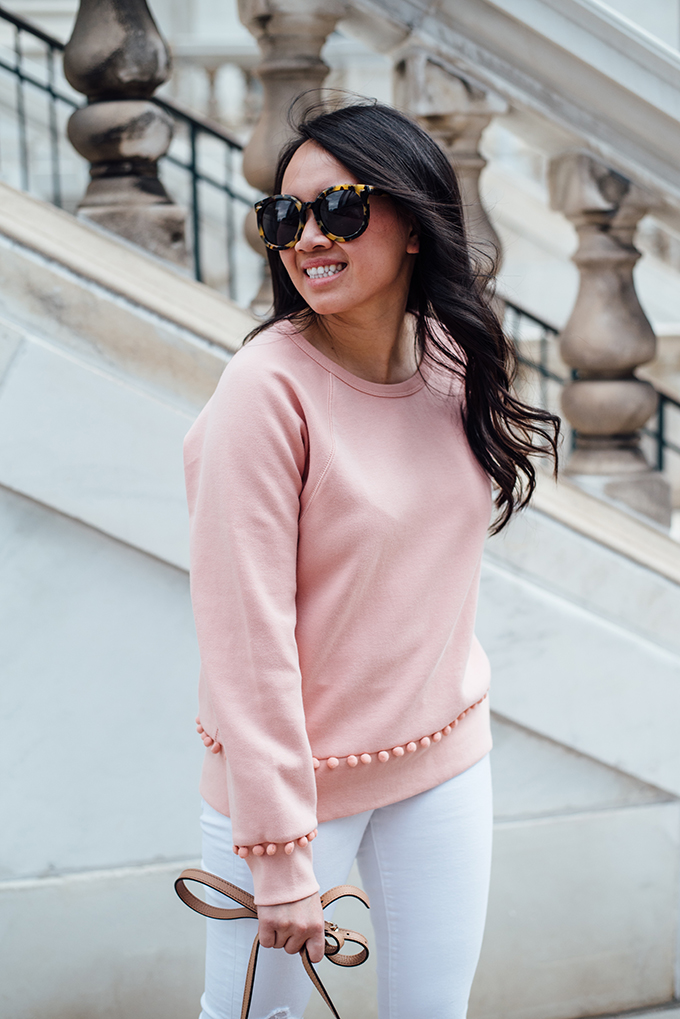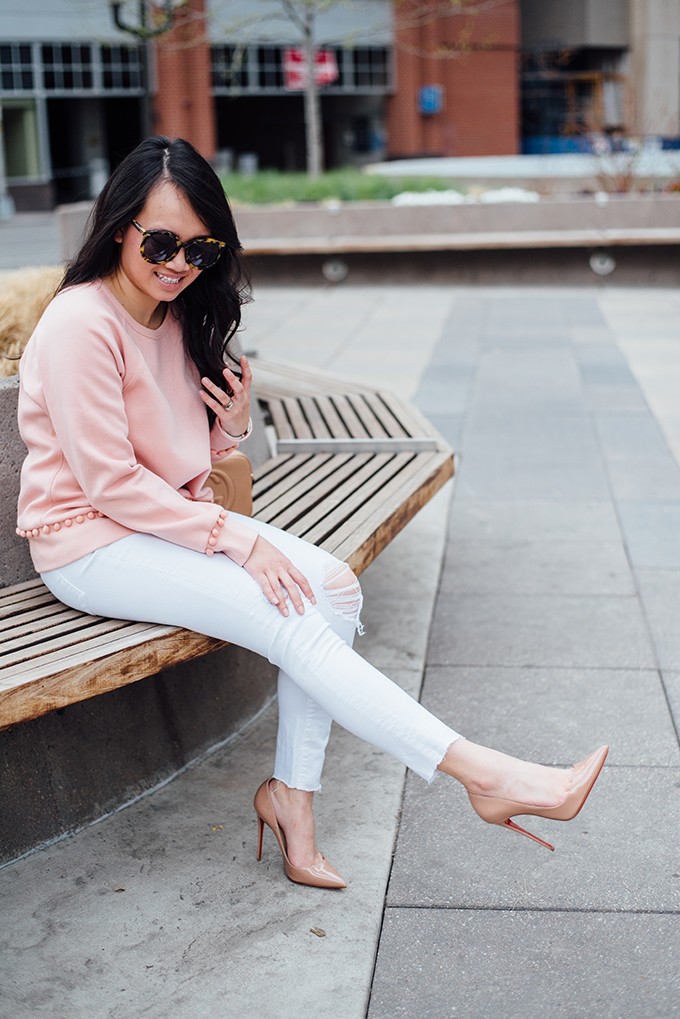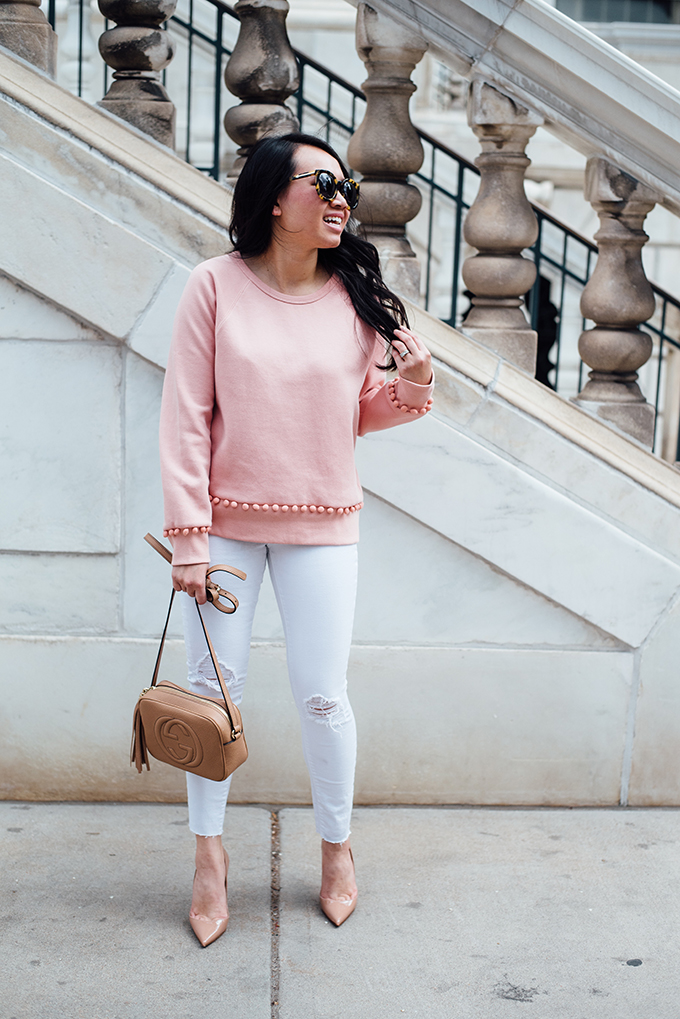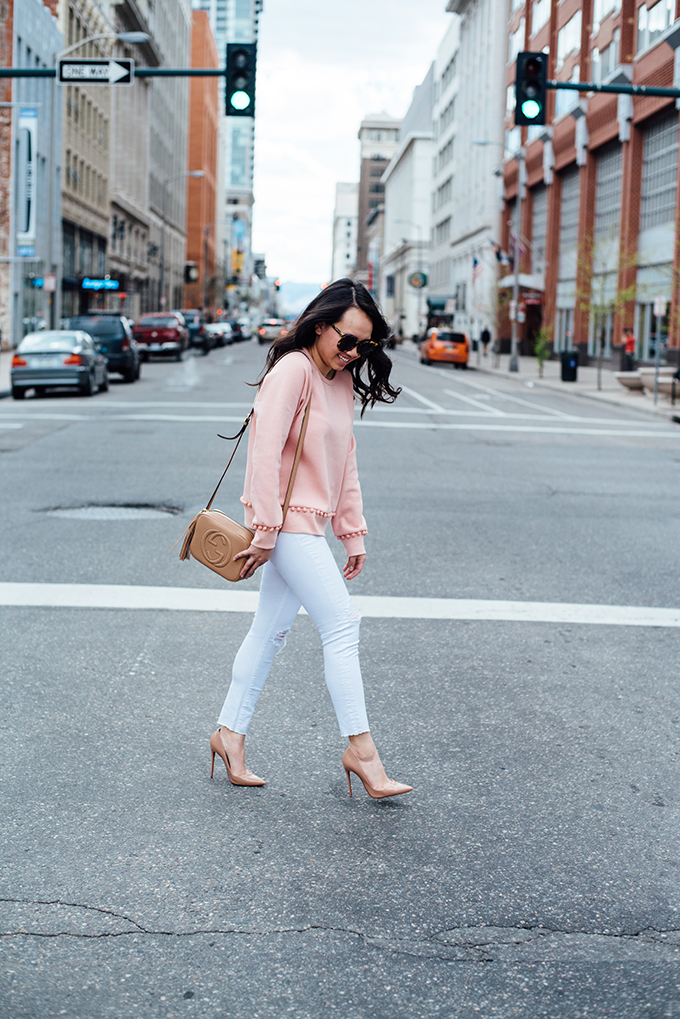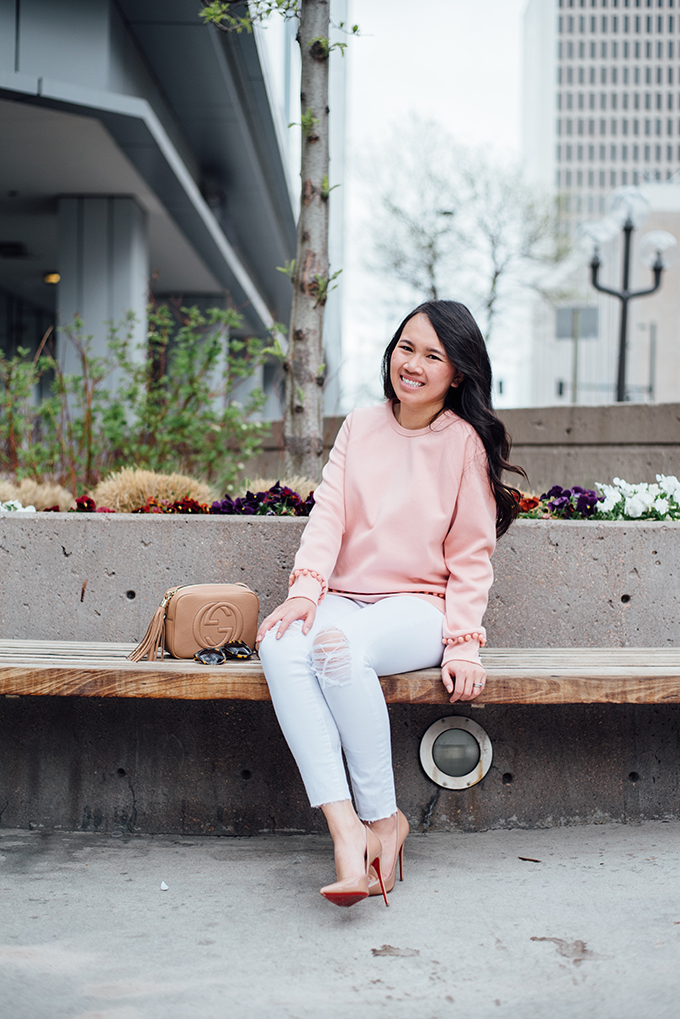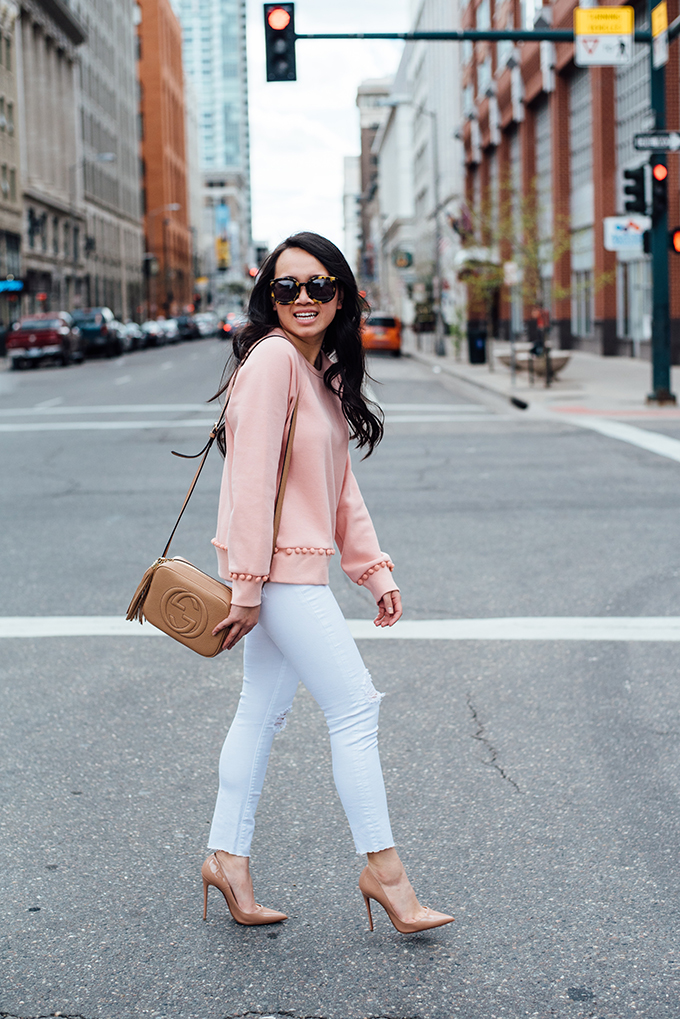 When I first saw
this sweatshirt
, I thought it would be perfect for running errands and lounging around. Then I thought how dressy and comfy it would look with a pair of distressed jeans and my favorite nude pumps. I just love how all the pieces tied together look effortlessly chic. You can also add a
white
or
stripe button up
underneath for a layered look. The little poms make
this sweatshirt
! I wore it with a pair of shorts and sandals the other day and had so many people ask me where my sweatshirt was from. It also comes in white. (it runs small, I'm wearing a medium for a looser fit).
I shared a few pieces that I bought and got in the mail yesterday on my Instagram. If you missed it, I linked it under the "Instagram Stories" slider above my picture on the home page.
This pink bag
is probably the one I'm most excited about. I had a difficult time deciding between yellow and pink, but yall really helped me make my decision. Nothing like a bright pink bag to welcome spring. It's made of real leather and comes in several colors. The shape and style reminds me of my
Gucci disco bag
but for a fraction of the cost.
This week is insanely busy for me. I'm busy pretty much all day Monday-Friday. This weekend will be the first weekend that I'll be leaving Liam. I'm visiting my friend Lena and staying at her place overnight. The longest I've ever been away from Liam was about 10 hours! I already know I'm going to miss him like crazy. Lena has plans for us, so lets hope we'll be too busy for me to be a crybaby.
Thank you so much for reading!
xo,
Annie
*Photos by Jenna Sparks