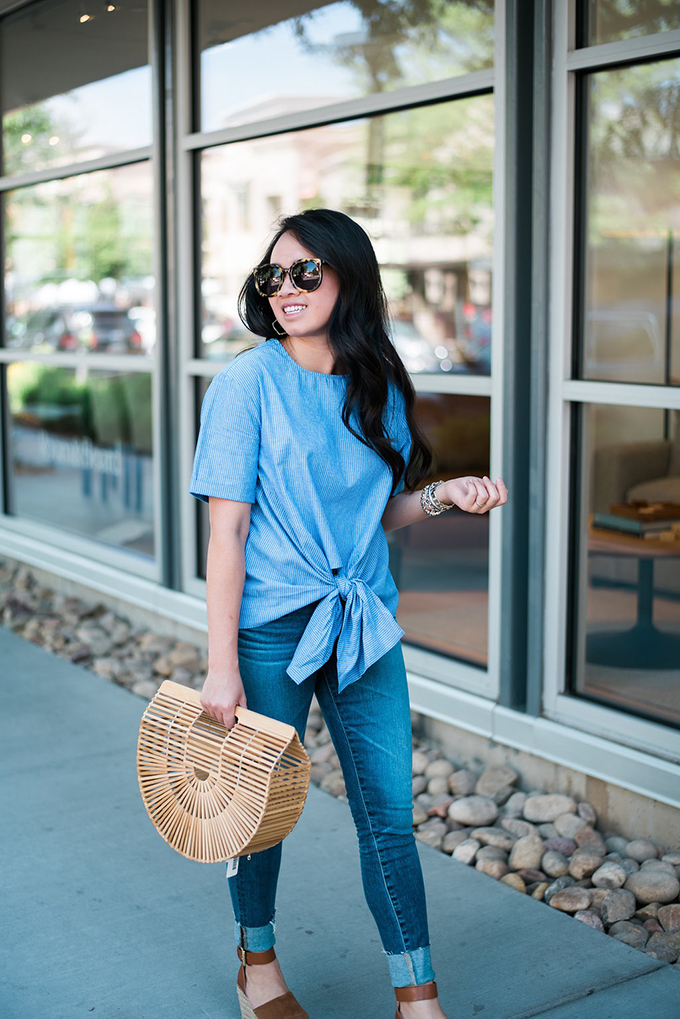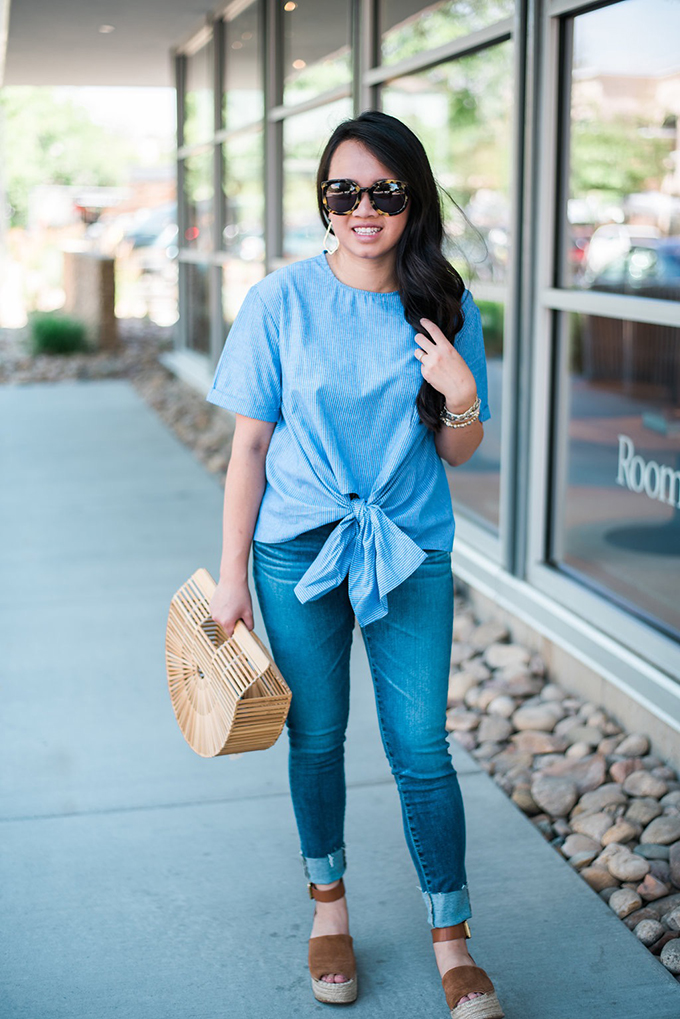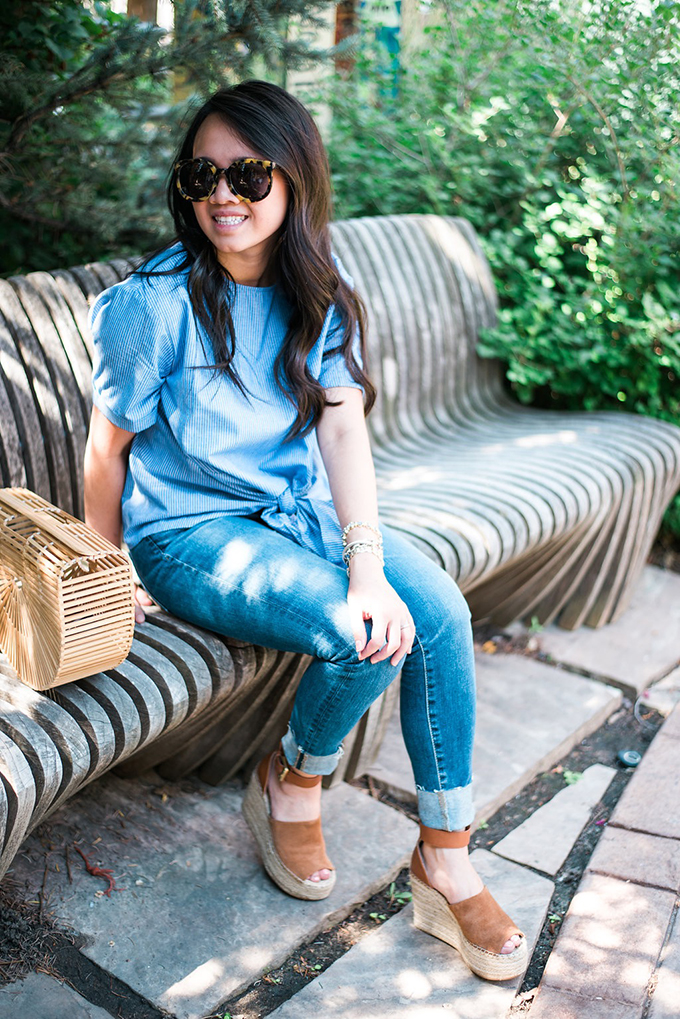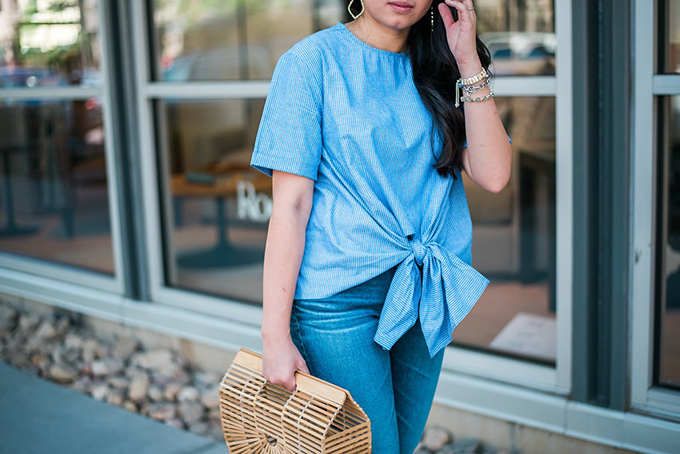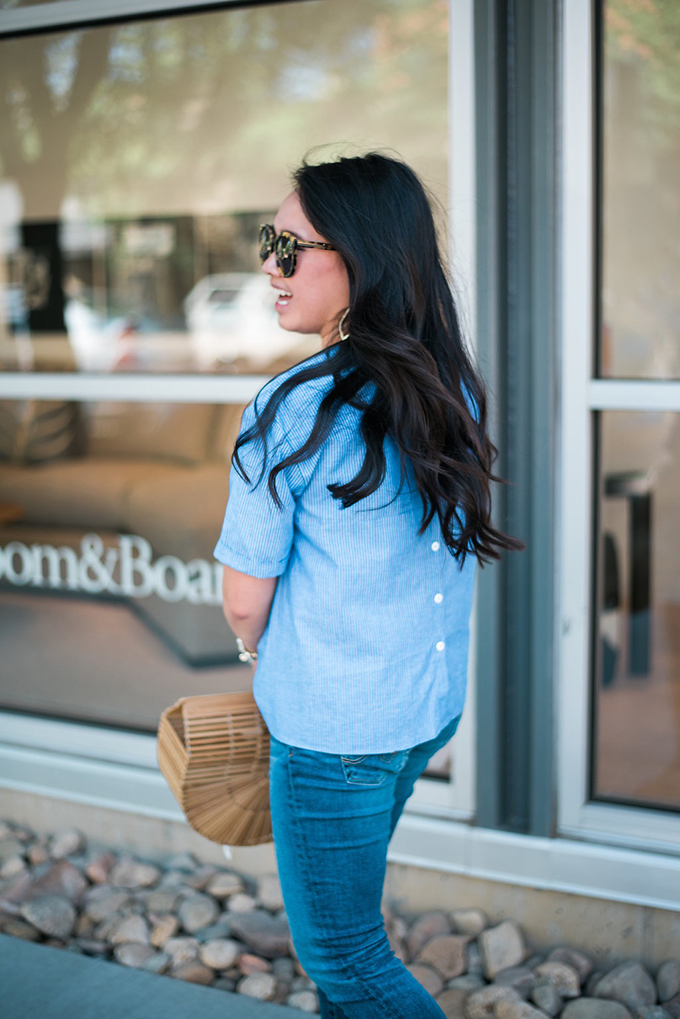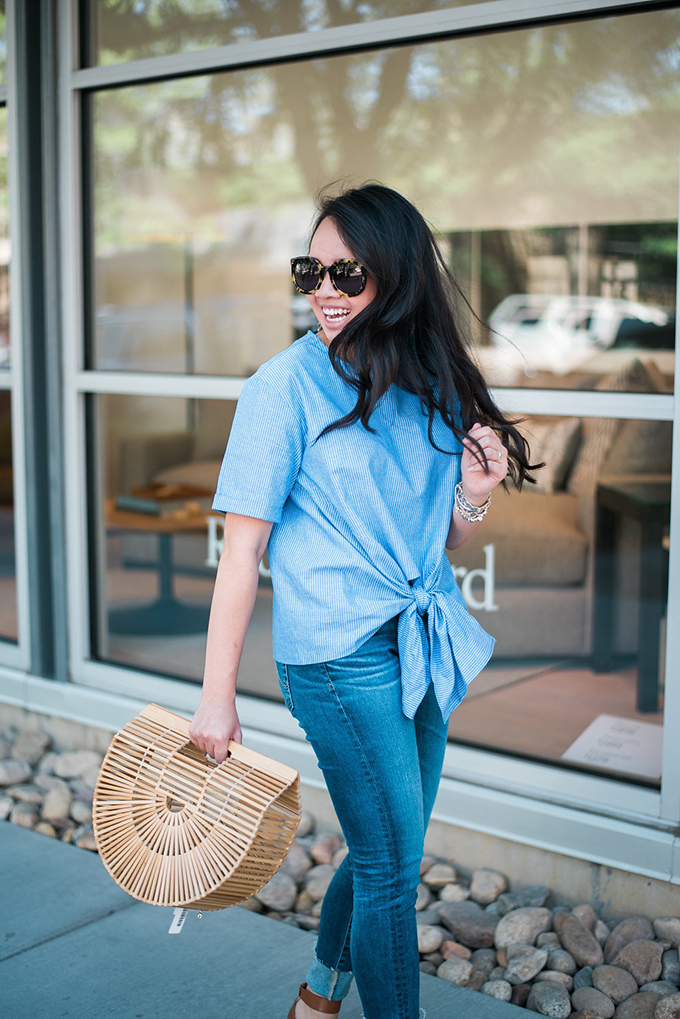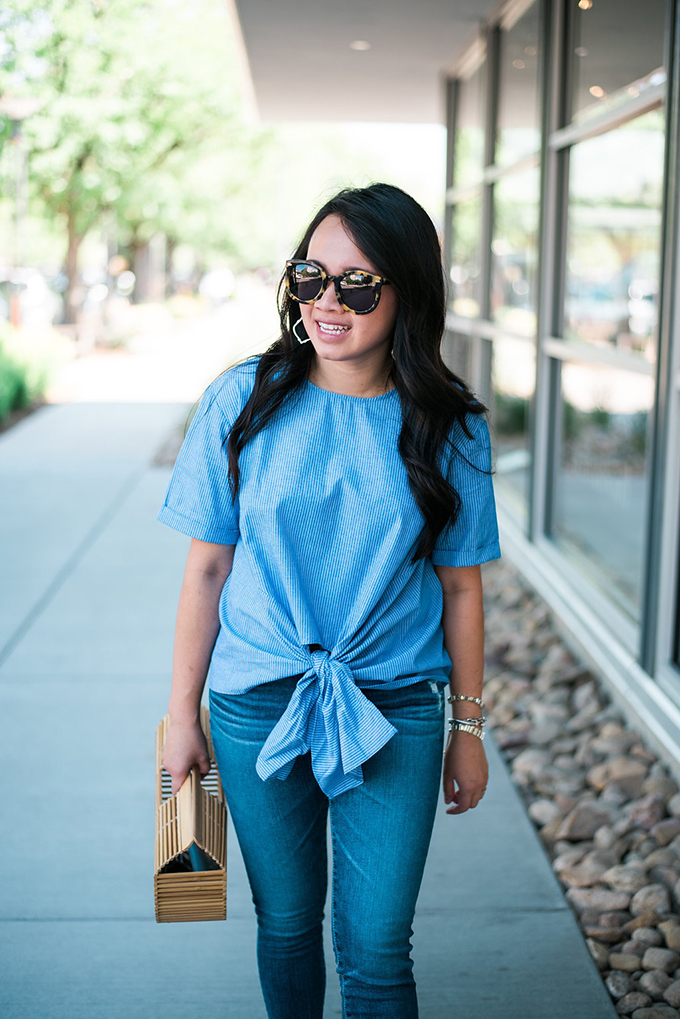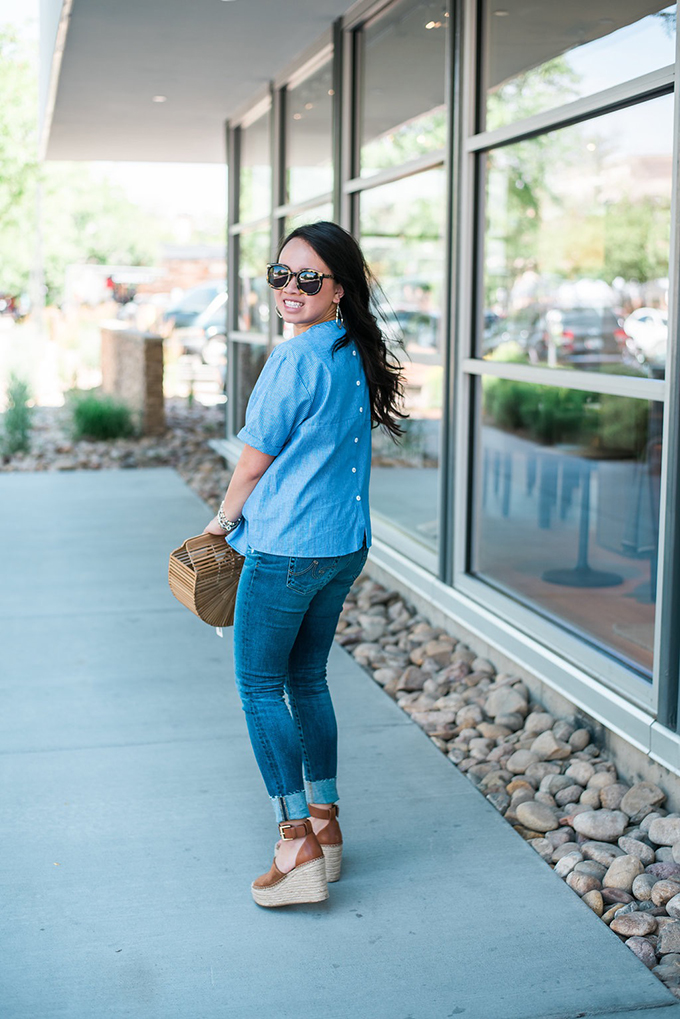 Happy Monday!! It's obvious that the Nordstrom Anniversary sale has started. It's been all over social media, malls, and your best friends have probably texted you things that they have their eyes on. I went early on the first day so I could find pieces for my fall wardrobe. By the next day I saw that half of the things I bought were out of stock or limited in sizes. BUT! I did see
this top
in today's post in stock in all sizes and color!! I'm obsessed with the bow and the back button details! What's best is that I can actually wear it now, lol. There are several pieces that I have to wait until fall but this isn't one of those items where you have to wait 2-3 months to wear. When fall approaches I'm going to pair it with a suede skirt and a pair of tan over the knee boots!
My jeans
are also from the Nordstrom Anniversary Sale. They are
AG jeans
, probably the only jeans that I'll ever spend over $100 on. I invest in a pair every year and they always hold up.
AG jeans
are always popular during the sale. There are still several sizes left. I sized down to a 26 (I'm typically a 26/27 or a size 4). They are so flattering! Expect to see them all fall and winter long! I've already worn them 3 times so it is a piece from the sale that you can buy now and wear now…because who wants to wait months to wear new clothes!
Also, I'll be posting tons of anniversary sale outfits and finds the next two weeks. Let me know if yall have any questions about sizing or want to chat!
xo,
Annie