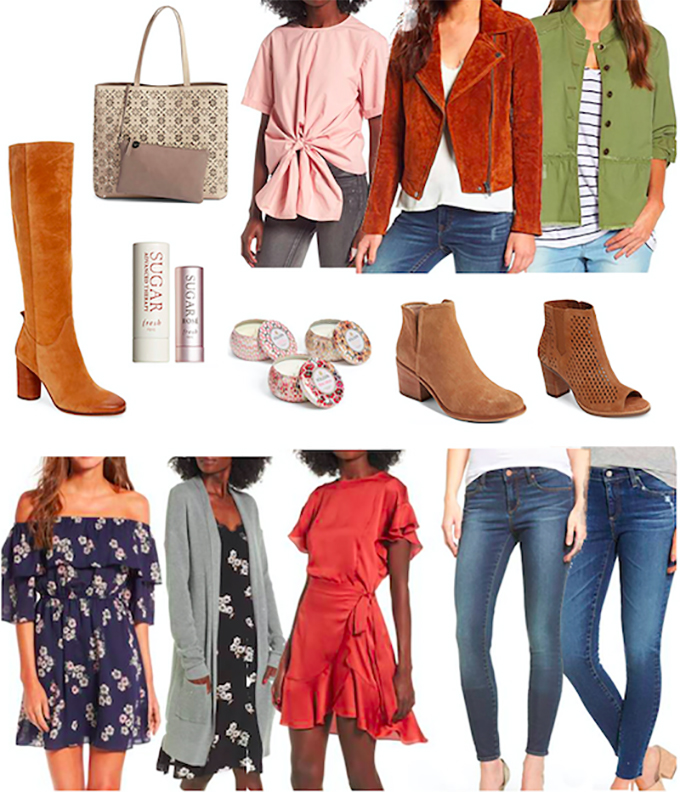 Today has FINALLY arrived…first day of NORDSTROM ANNIVERSARY early access!! I've been waiting for this day since the sale ended last year. You've probably been hearing about this sale for weeks now, so I'm going to get straight to the point. This sale is the best time to buy your staples, booties, and jackets for fall. Yes, it's summer but we all know how pricey booties and coats can get.
If you're contemplating on anything, buy shoes, jeans, and coats first! Those are the items that sell out the fastest. I tried on these AG jeans and they are going to be my go to jeans for the next year. I bought a pair last year and I wear them to death. This blank NYC jacket is also a great edgy jacket for fall and winter. I love the caramel color! Lastly,
these booties
……I can't. They are under $100!!! I've worn them for like 1 hour but I know they're going to be comfortable for an entire days of work. You can never go wrong with a pair of neutral suede booties.
I rounded up all my favorite picks for the nordstrom sale in 5 different categories; shoes, tops, bottoms, coats/jacket, and beauty.
The following week I'll be posting several post on children, mens, gift ideas, ect to make everyone's shopping experience much easier.
Keep in mind that items sell out fast so shop the Nordstrom Anniversary Sale ASAP! Send over any questions about sizing or anything to my email or Instagram DM!