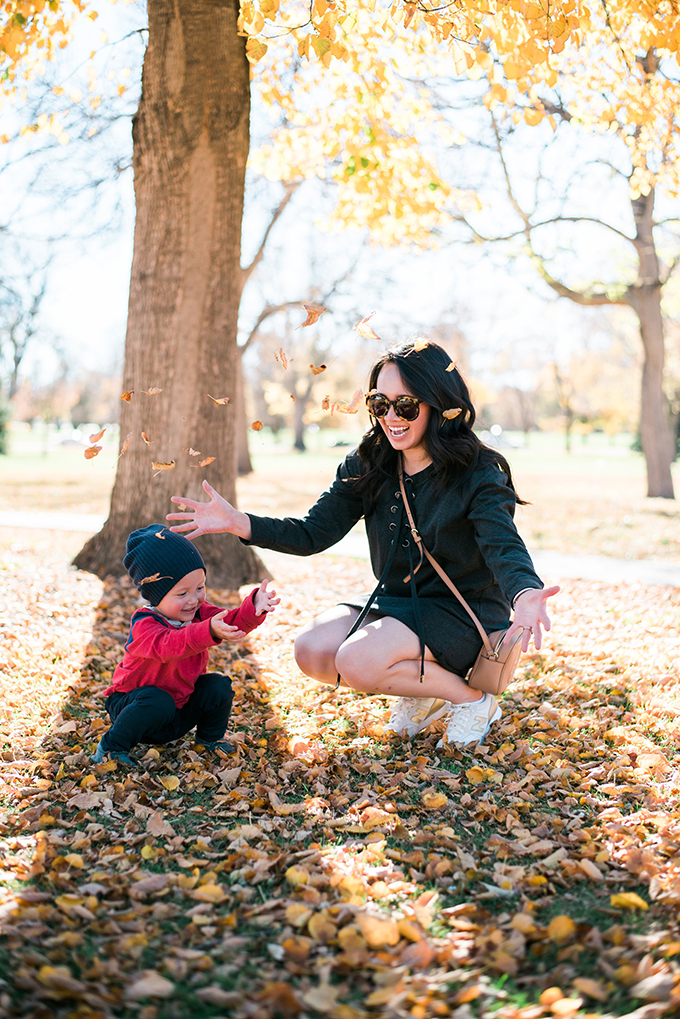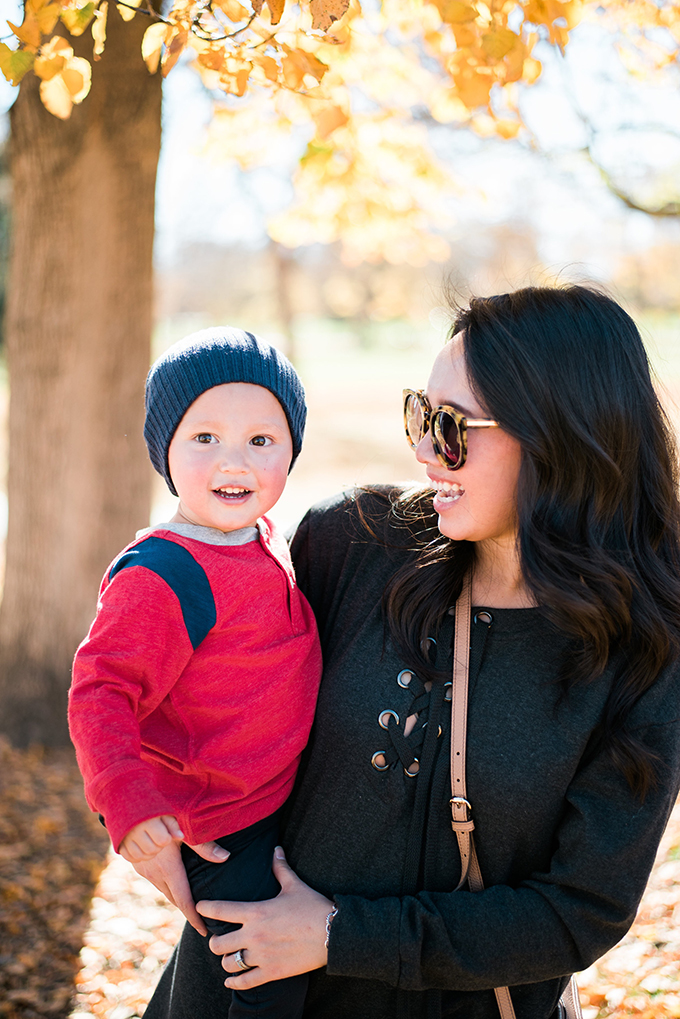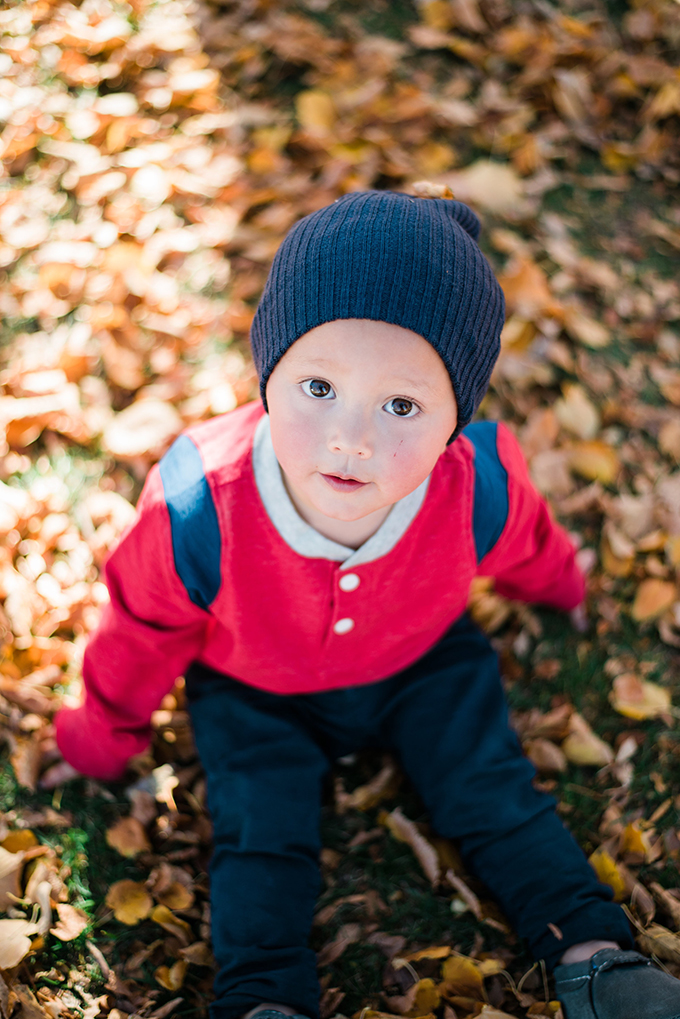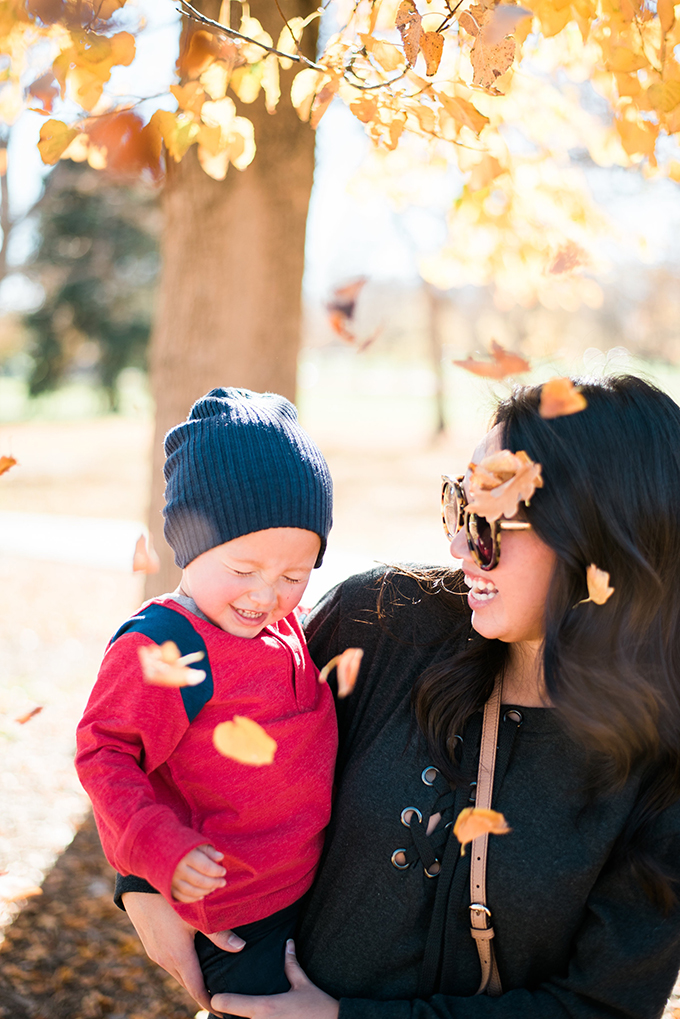 I think it's safe to say that fall is coming to an end. Fall is my favorite season because the air is chilly, there are endless amounts of things to do, trees are BEAUTIFUL, and sweater dresses are appropriate, lol.
This dress
has been on repeat! It's a sweatshirt material but it pulls off as a stylish lace up dress.
One of Liam's favorite places to go is to the Park. I try to find parks with tons of trees so he can run through the leaves and collect branches. Liam loves to pick up the golden leaves and throw them at me. We have leave fights and the way he throws leaves is pretty funny. He tries so hard to throw them up in the air, but they end up bolting to the ground. These pictures of Liam are perfect captures of how happy he is when he's playing at the park. We saw some snow this morning and he was a little hesitant about it. So we're hoping that we have at least a few more weeks of fall.
xo,
Annie