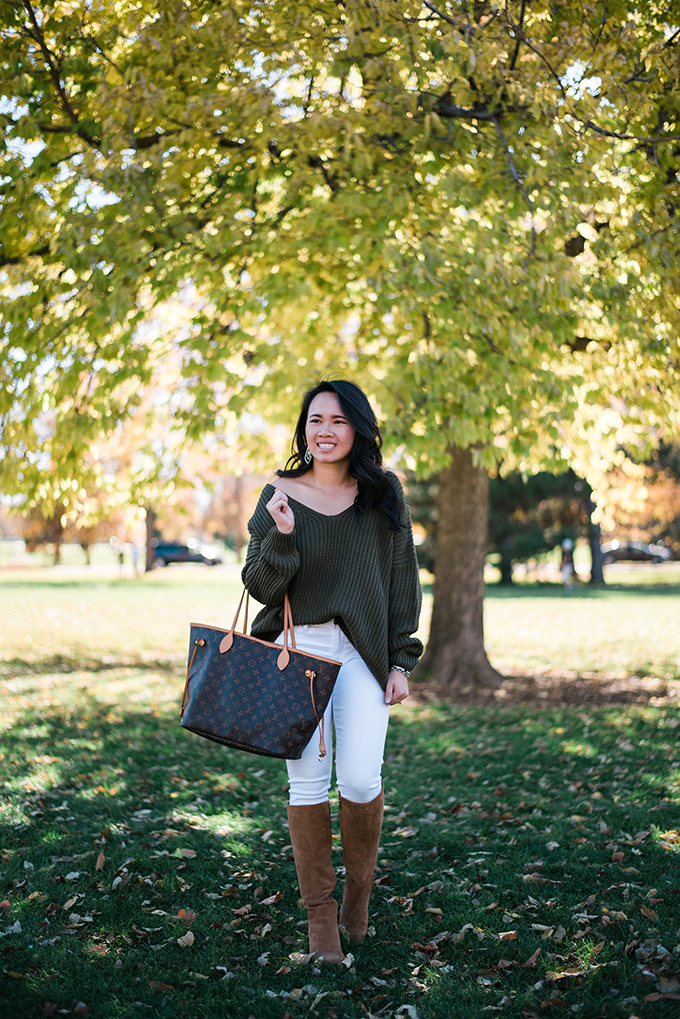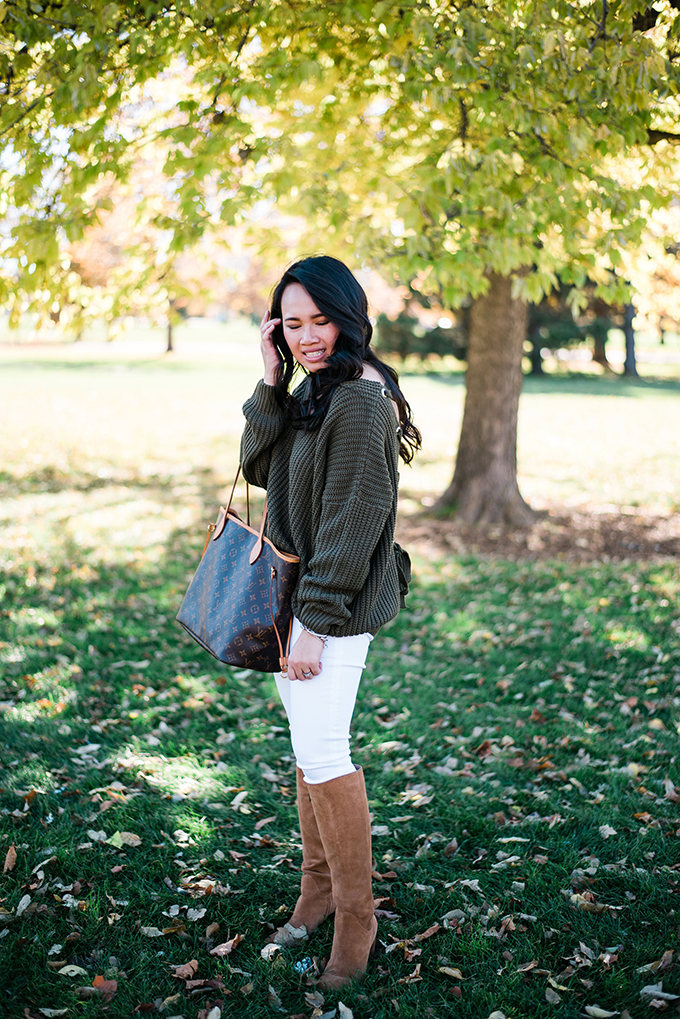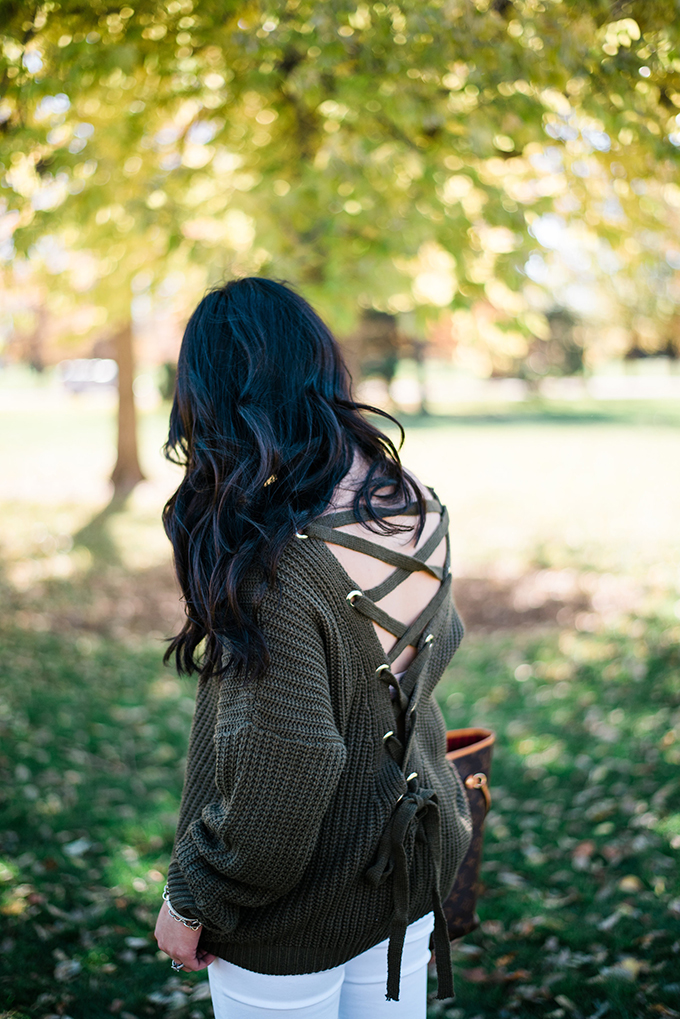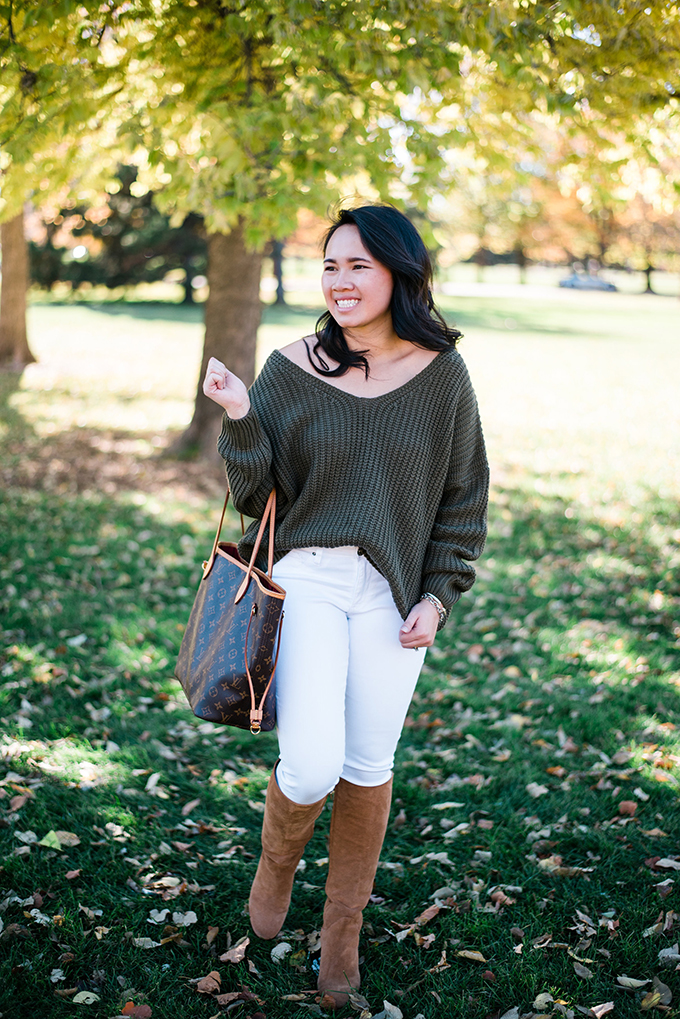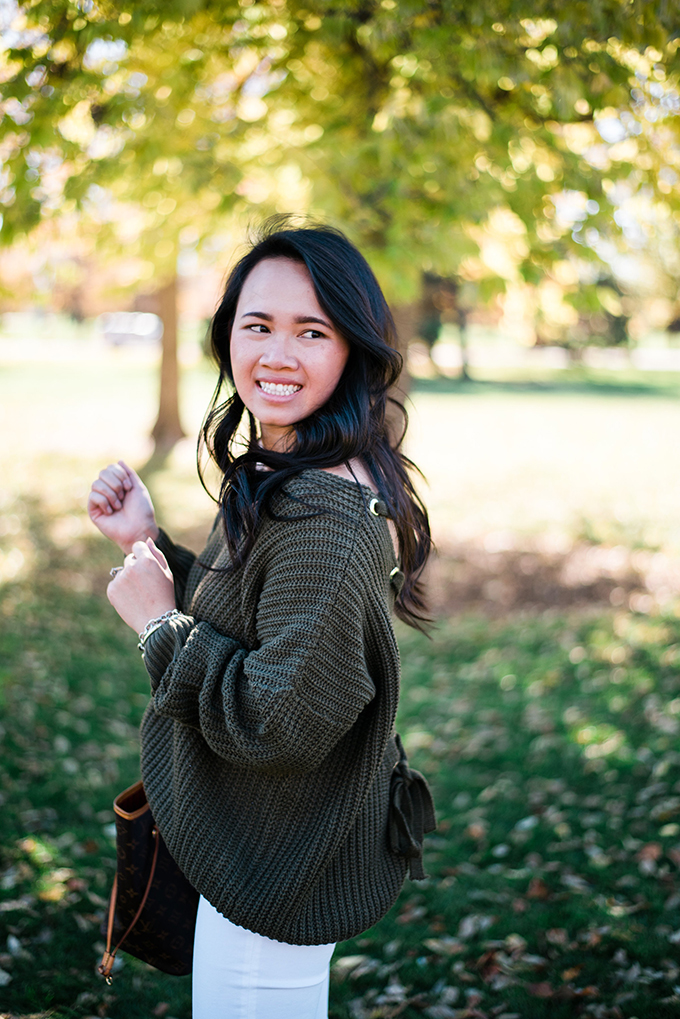 Happy Monday! Lace up sweaters are back again this season and even better. I for one am a big fan of this style. It's adds a fun twist on the most basic sweater. It's also not limited, the detail can be found the back of your top, the front, or the side. My sweater can also be worn with the lace up detail on the front, you'll just have to tighten it a bit. I wore white denim with this outfit to allow the color of the sweater to pop. My white Article of Society jeans have officially retired. I ran into Nordstrom one day and took the plunge. I invested in some high quality white jeans. Believe me when I saw that it has been a life changing experience. These jeans are 100x more comfortable and flattering. AG jeans as you know are the only jeans that I will spend over $100 on. I'll probably end up dry cleaning them because I'm going to go that extra mile to keep them white forever, lol. I got them price matched with Bloomingdales so definitely check out their AG jean selection. Several of their jeans are up to 50% off!
This doesn't have to do with today's blog post at all but does anyone else find it weird that the sun is out at 6:30 a.m? I'd rather it be sunnier later in the day versus early in the morning. It's about 40 degrees when Liam and I wake up and we hate it. My next car will definitely have one of those start car on key fob option. Liam and I somehow are still use to Houston weather and are weaklings when it comes to anything below 60 degrees.
Thank you so much for stopping by!
xo,
Annie