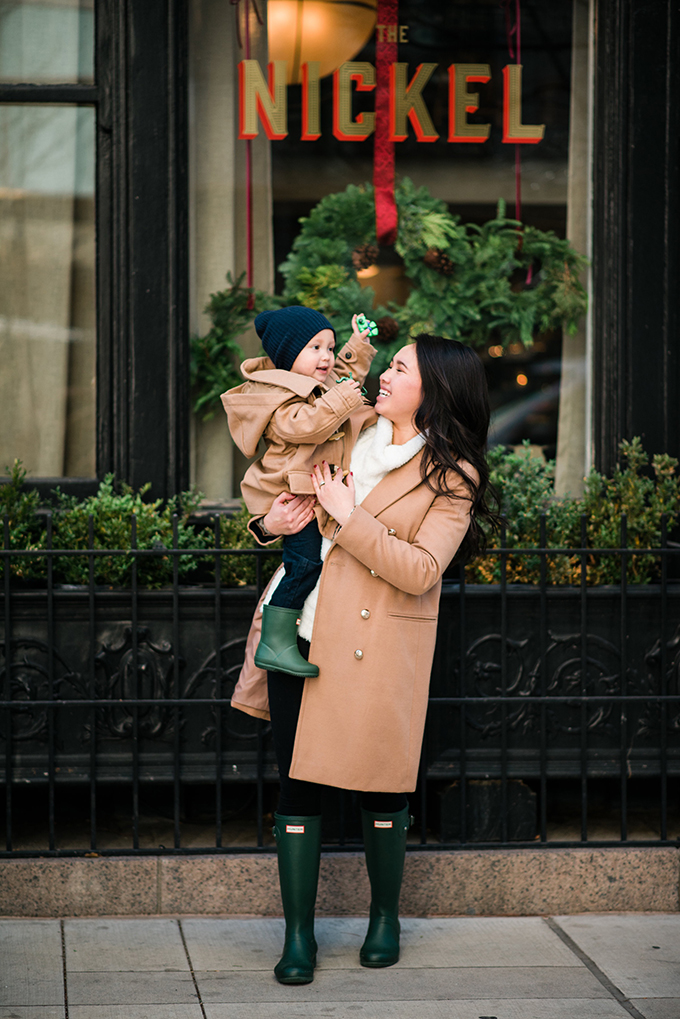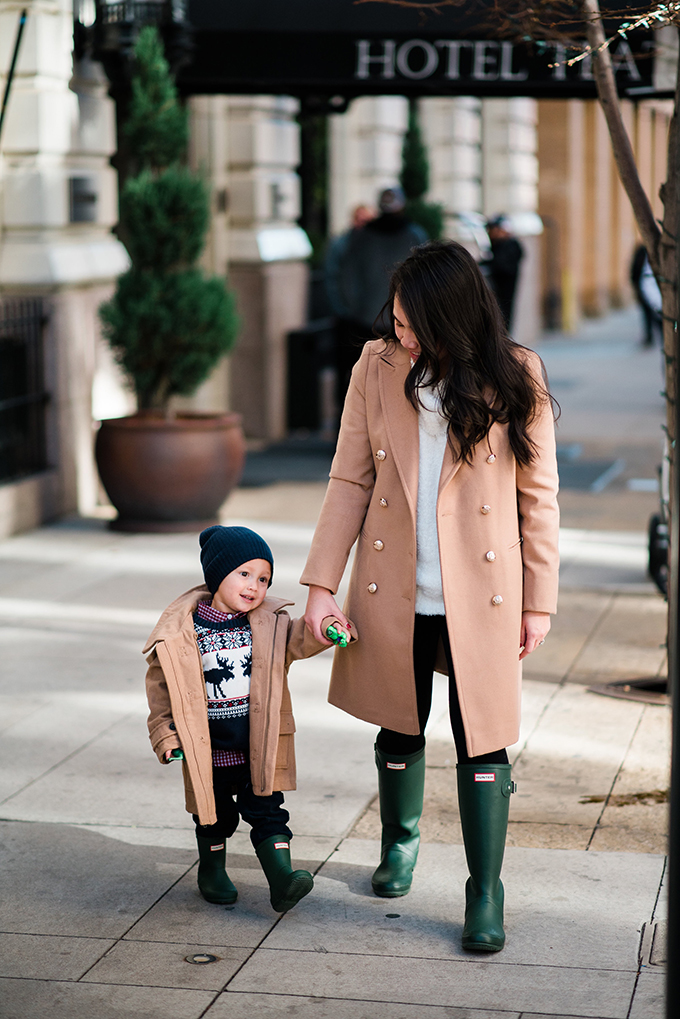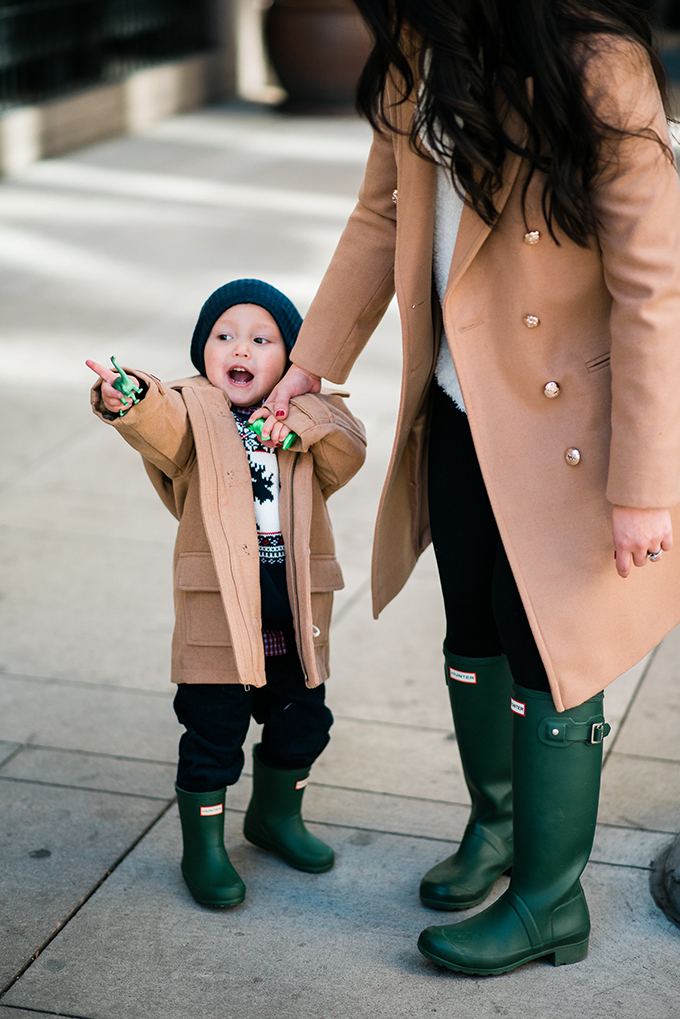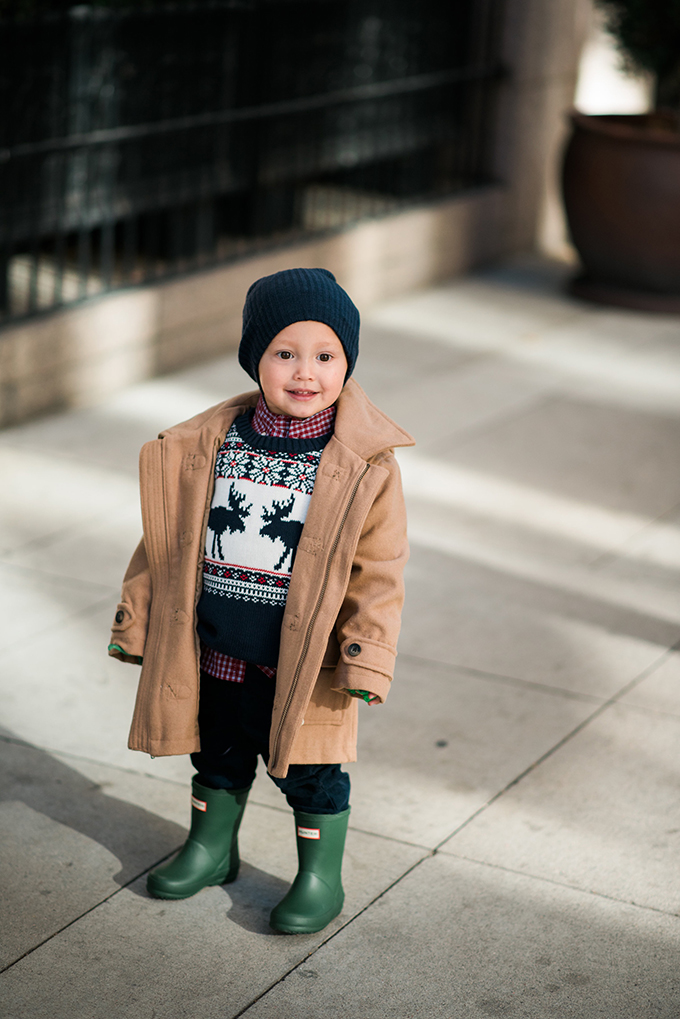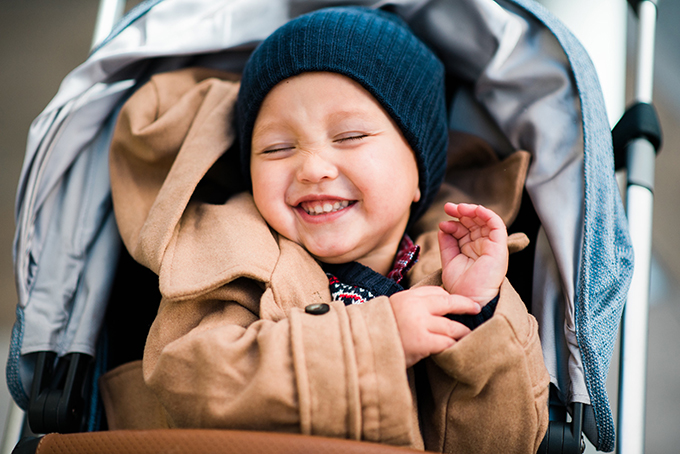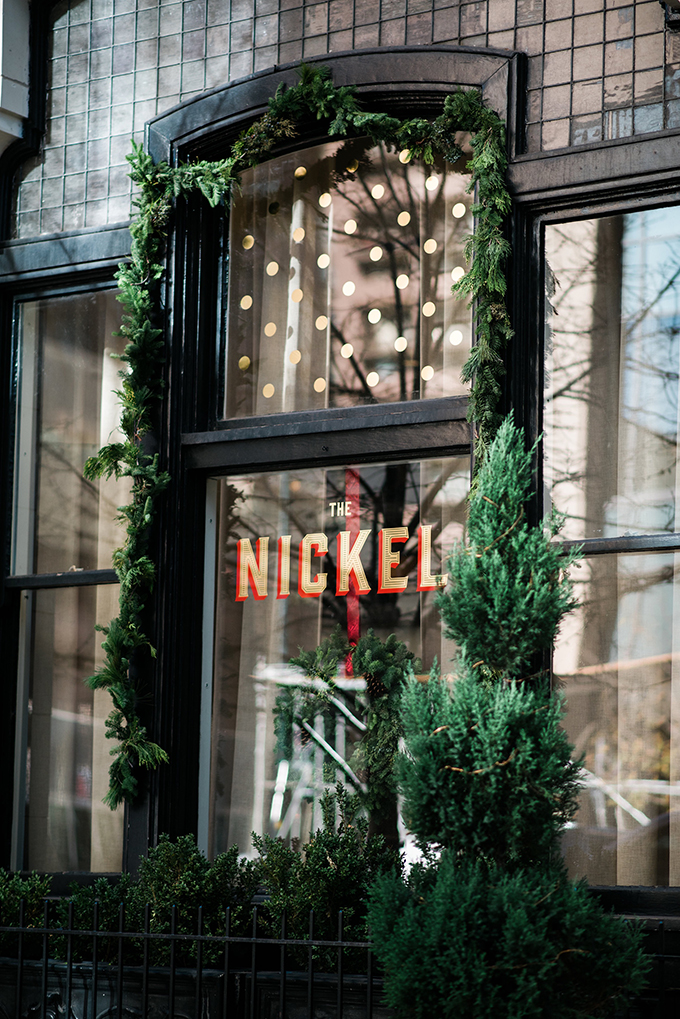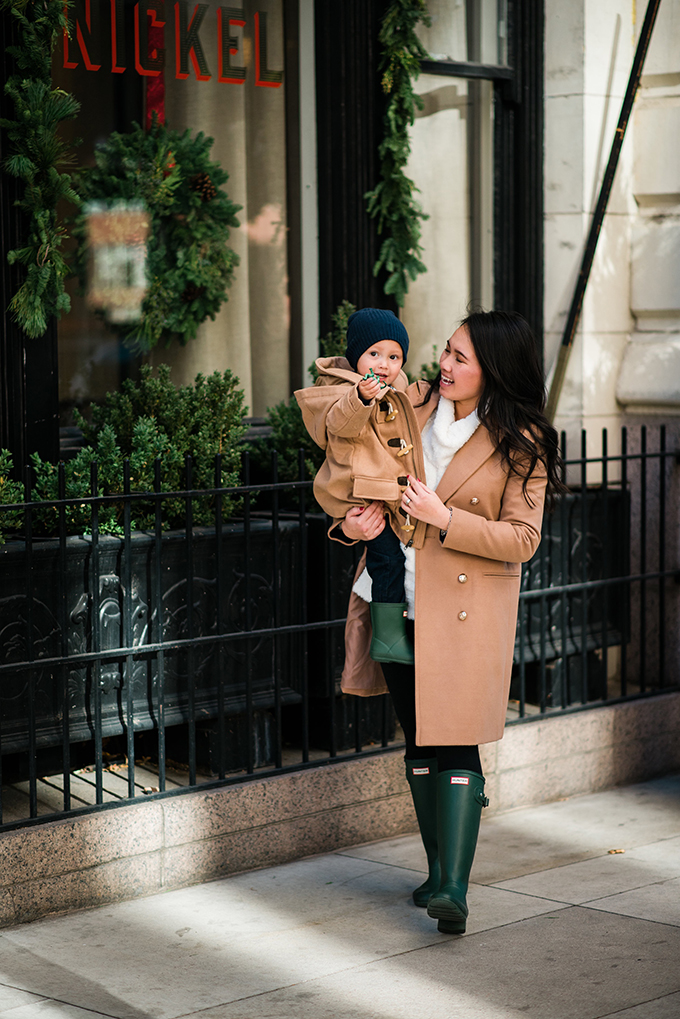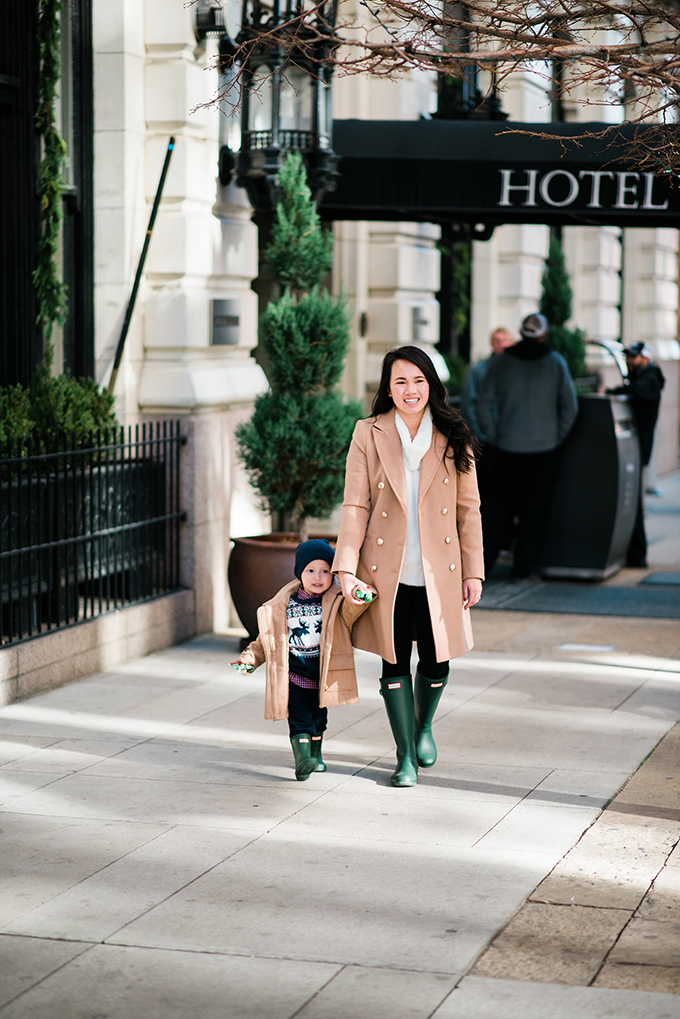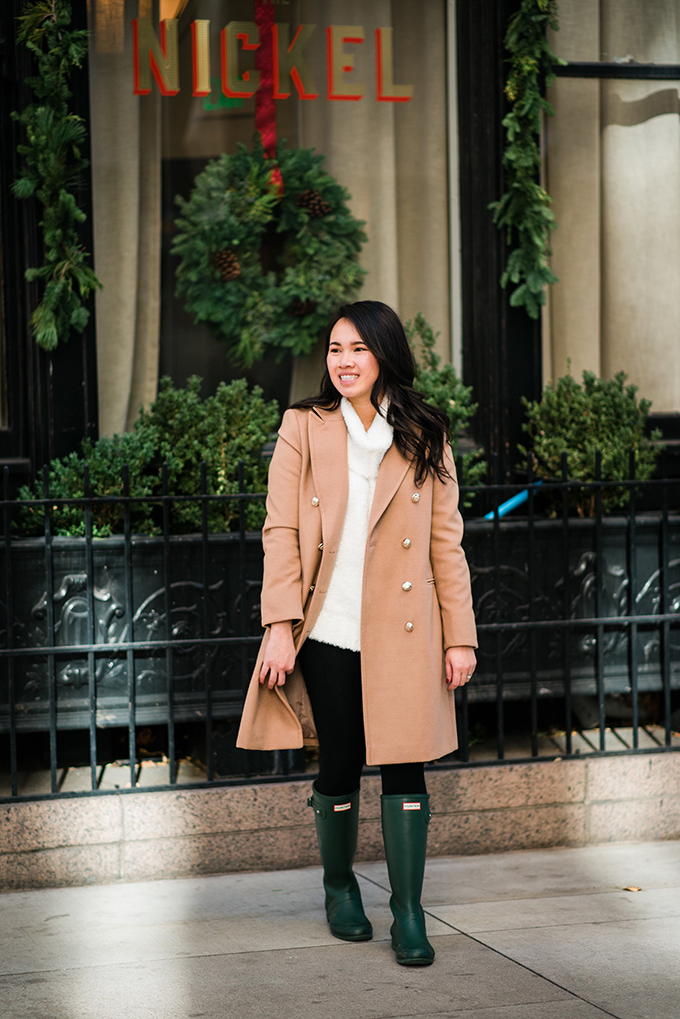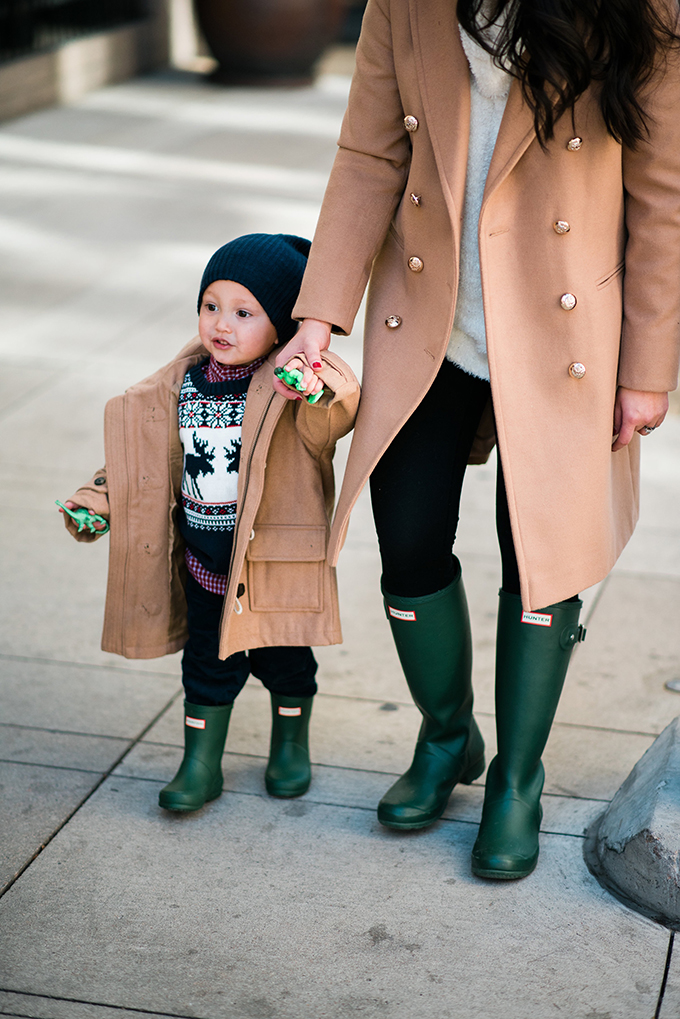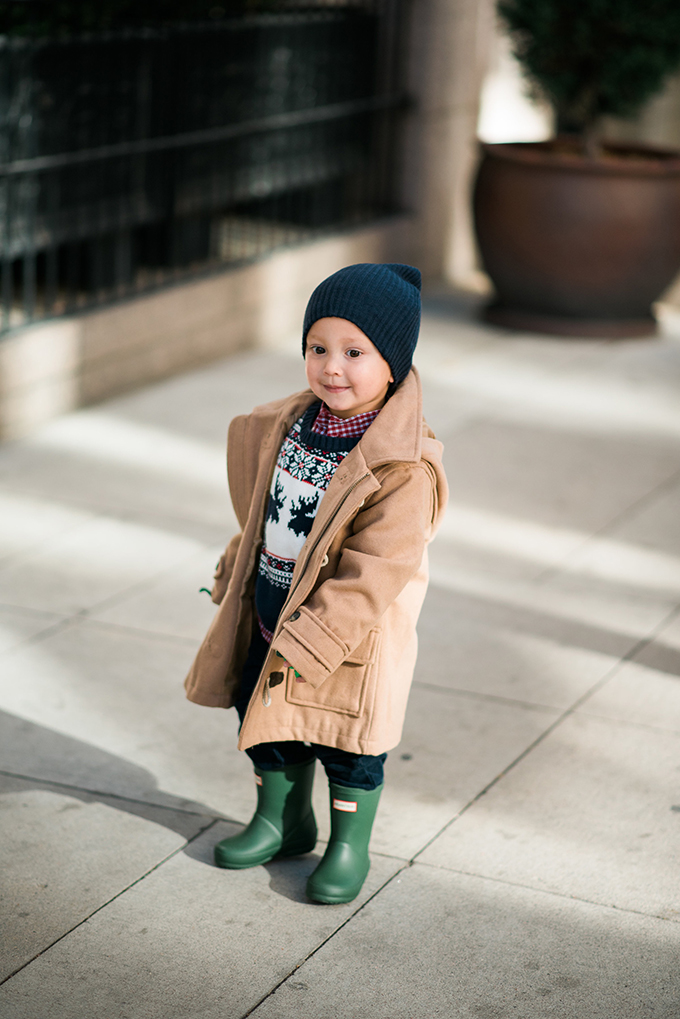 With Christmas around the corner I thought it would be the perfect time to give everyone some very helpful tips for traveling to Colorado. Colorado is a hot spot for winter vacations. I mean, it's a winter wonderland, who wouldn't want to see Colorado. There are so many activities to do and it's personally my favorite place to be in the winter. One of my blogger babes in Houston,
Dawn
asked me what she should pack for her son for their Colorado trip and I knew it was a great opportunity to take the time to share my essentials and tips.
Winter in Colorado is also a magical time for children. Liam absolutely loves the snow. He will run around kicking all the fresh snow and it's the most adorable thing. Keeping him warm is something I definitely prioritize. If your child is walking, keeping their little feet warm is very important. I layer wool socks on Liam because his
boots
are insulated and that usually does the trick.
From the moment I found out I was pregnant with a boy, I was creating tons of outfits for my son. Don't be fooled when people say you can't dress up boys. You can definitely dress them up! I gravitate towards a preppy and clean style when looking for clothes for Liam. Every time I walk into a
Janie and Jack store
, I'm tempted to buy everything. They have clothes that are perfect for any occasion. I've bought everything from wedding guest outfits to everyday outfits. I also love that I can get all of Liam's winter essentials in one store. We're expecting some snow this Saturday and it's just in time for our family Christmas on Sunday. Liam has so many presents under the tree and I know he's going to be so happy unwrapping them.
I attached a "Winter Essential Checklist" below it applies to the entire family. These tips are mostly for when you're traveling to the mountains. Denver doesn't tend to get as much snow but majority of these tips still apply. So, before yall head to Colorado here are 15 things that you need to know…
Winter Essential Checklist
1) It's not that cold! Colorado is really dry. 30 degrees sometimes feels like 65 because the sun is extremely close. The cold here is chilly but it isn't windy and miserable (most of the time).
2) You NEED weatherproof shoes. I never felt the need to buy snow boots because I move back to Texas every other year. Liam and I wear our hunter boots throughout the entire winter. We manage to keep our feet warm by wearing 2/3 pairs of wool socks. You need wool socks to keep your shoes insulated…cotton ankle socks will not do the trick. Hunter also makes this insulated sock that is perfect for the snow.
3) Earmuffs, beanies, and gloves are much needed. You'd be surprised how cold your ears and hands get when it's 35 degrees and the sun is down. Don't go anywhere without them.
4) Buy yourself and your family some cute long plaid pjs. Even though you're inside and the fire is going, the cold will manage to get to you. Tile and wood floors are still cold and long pjs are just more comfortable.
5) You will need a thick coat. If you have a parka, that's perfect. Make sure to wear a few layers to keep your chest warm. I usually wear a sweater, cardigan, and coat when I'm out in the mountains.
6) Unless you plan on skiing or snowboarding, you do not need to buy the 3 layers of shells and coats that google tells you to buy. I can get away with a sweater and lined North Face for the upper part of my body and then leggings under jeans for the bottom part of my body (or two pairs of leggings) most of the time.
7) Drive slow in the mountains! Read the signs when driving up the mountains. You're constantly going up and down the mountains. It's very easy to speed up to 80+ MPH and it's not advised when you're on slippery roads
8) If you're new to driving in the snow, you're more likely to get stuck in it. I've gotten stuck 3 times and have felt so helpless. Rock sock or kitty litter will help with traction and is a life saver.
9) There are only a few street lights. If you get stuck or need to pull over a flashlight comes in handy and get help signal other people when you're in need to help.
10) Drink tons of water! I go through 3-5 water bottles a day and it's still not enough. The air is completely dry here and the altitude will hit you hard if you're not use to it. Make sure you're hydrating every chance that you get. Also, keep your lips moisturized as well! They will crack until they bleed.
11) Take advantage of being in the snow. Use the day to go ice skating, build a snowman, or tubing. At night, drive around looking at the beautiful lights and then end your night with hot chocolate by the fire with family and friends. It all sounds basic but it'll be the coziest and memorable time in your life.
12) Ditch the booties and put on the boots. Booties tend to not have any traction and is almost impossible to walk in snow. I'm wearing my hunter boots & UGGS 99% of the time.
13) Take tons of pictures! Especially if snow isn't custom to you. I'm from Texas and seeing huge piles of snow makes my heart so happy.
14) Use the shuttles. You don't have to stress about directions, parking, or getting into an accident. If you're staying in a resort or hotel, majority of them offer shuttles that go around the entire town.
15) Experience everything on your bucket list or Pinterest pins. One thing I always wish I did was go to the hot springs. The mountains are beautiful so you have to see and do it all.
Thank you so much for reading!
xo,
Annie
*Thank you
Janie and Jack
for sponsoring this post. As always, all opinions are my own.