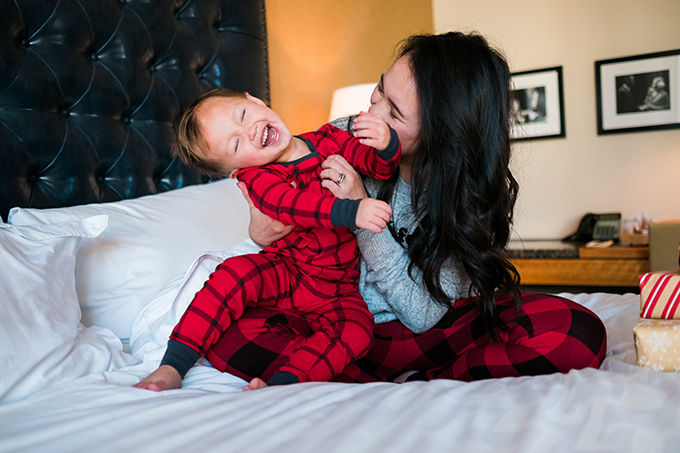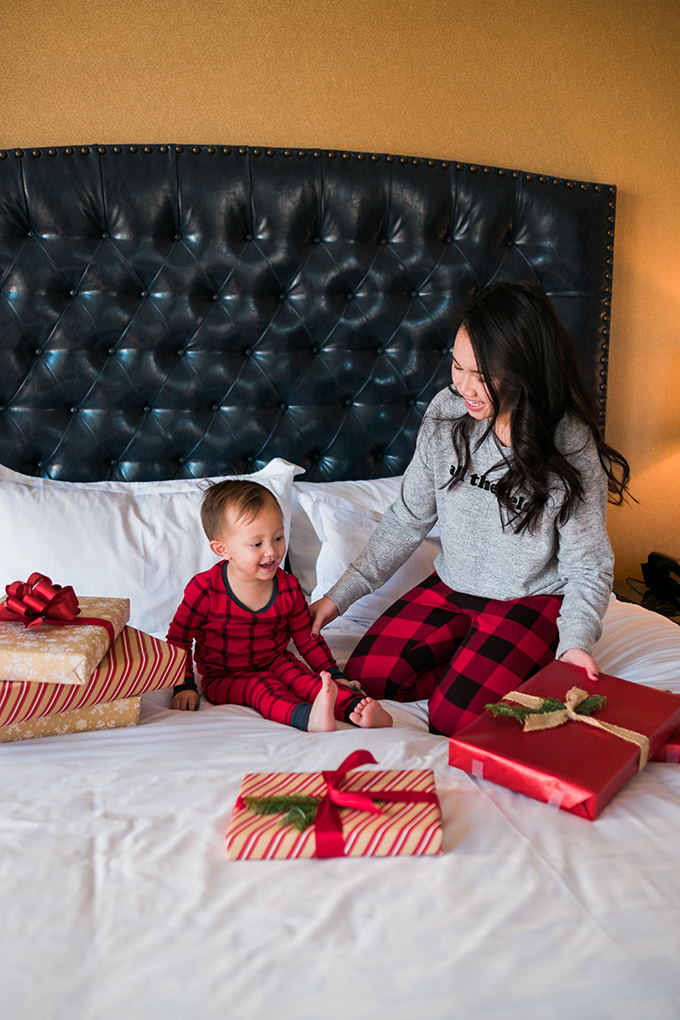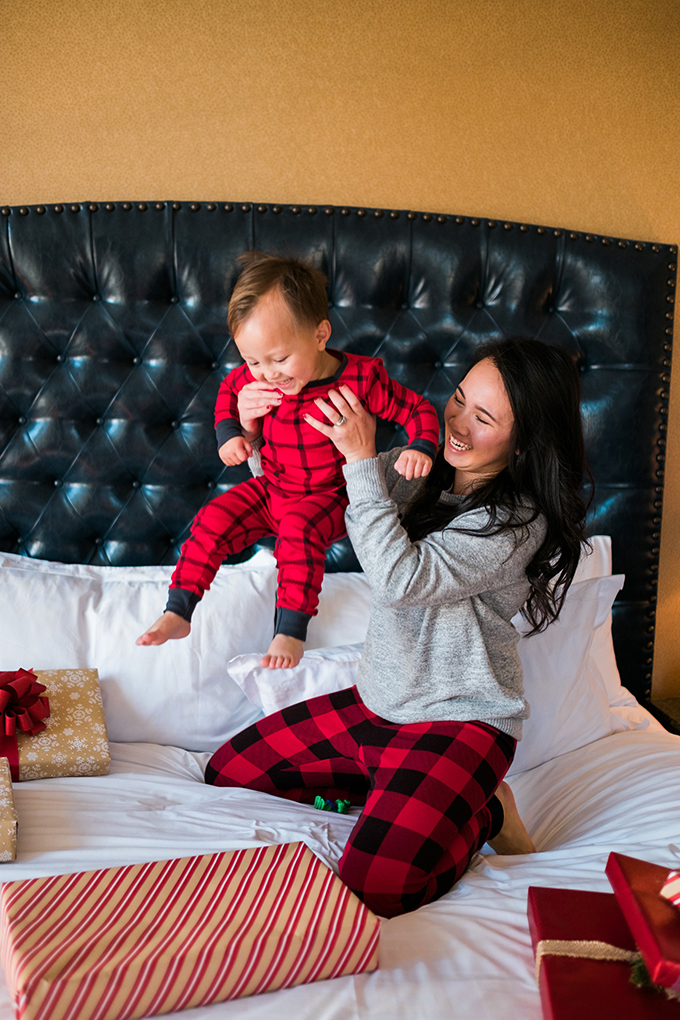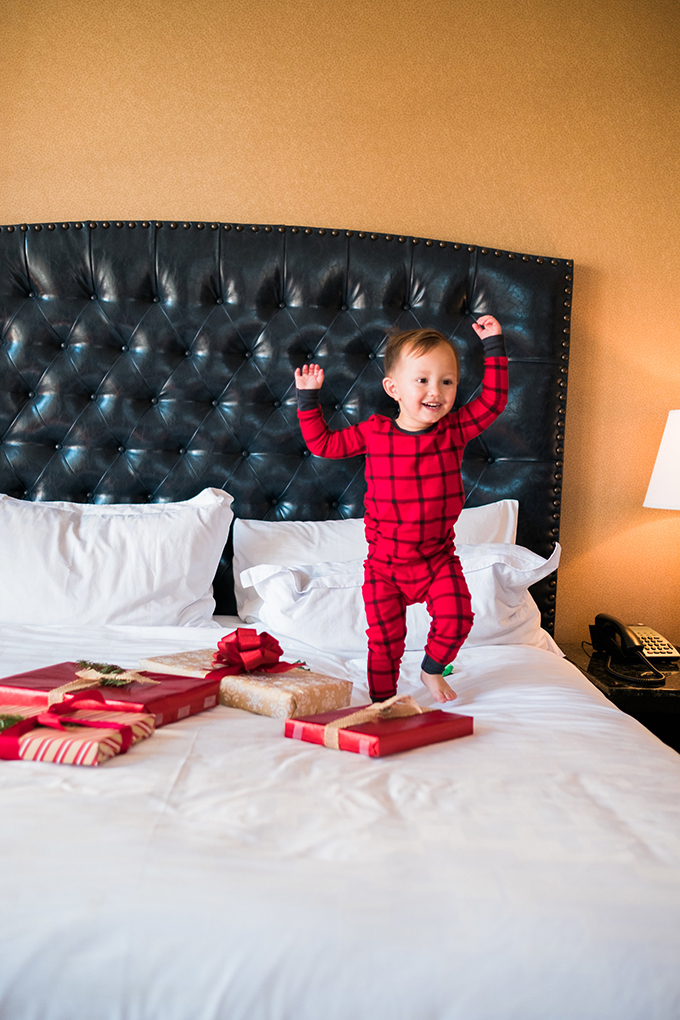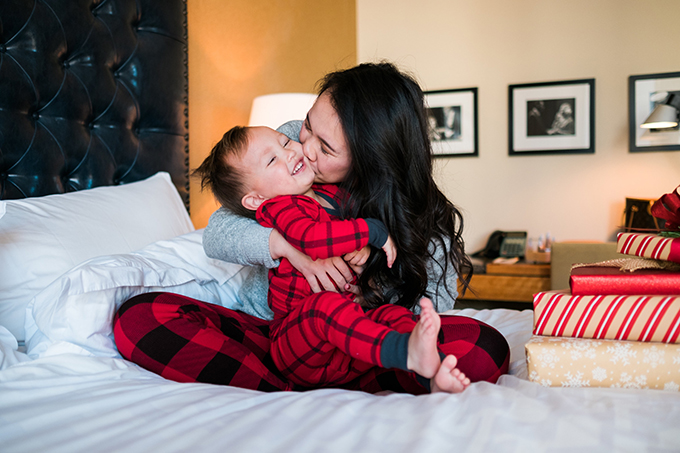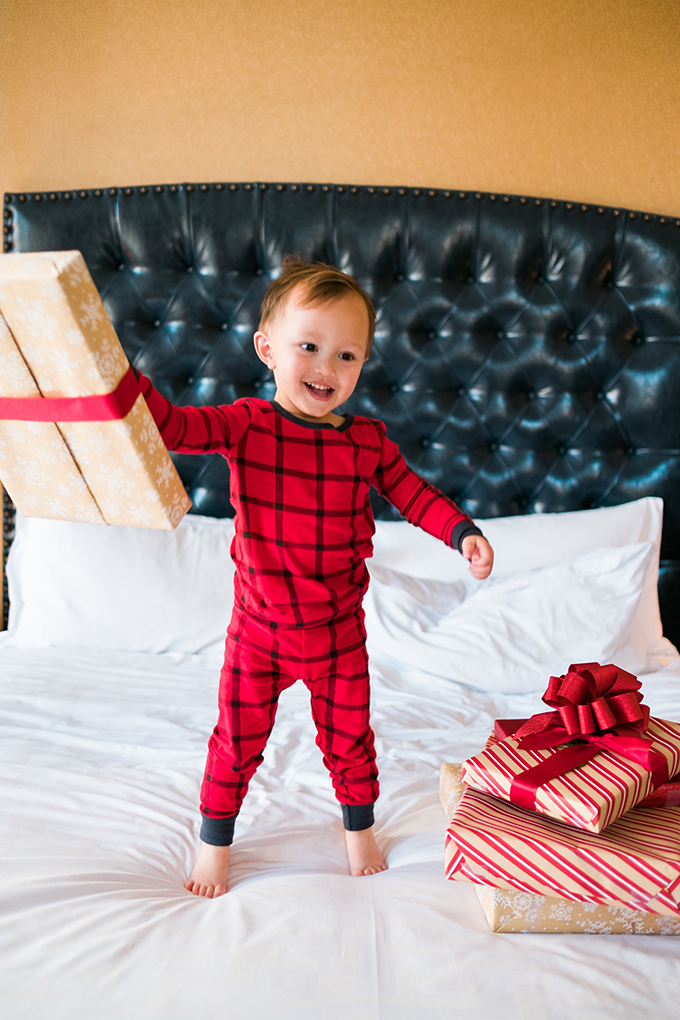 TOP: Abercrombie // BOTTOMS: Old Navy (similar here) // Liam- PJ SET: Old Navy
Our family celebrated Christmas yesterday so I've had time to throughly think about gifts for my family members and friends. If you saw on my Instagram stories yesterday, Liam was the happiest little boy ever. Tommy and I got him several toys, books, and clothes. He's obsessed with Avengers right now so we got him an action figure set that he currently carries around with him all over the place. I'm not even exaggerating, he cried when we left it in the car to go to the grocery store and is now currently sleeping with his Iron Man and Captain America. We're going to Universal later this month and his little heart is just going to be so happy!
Anyways, Christmas is in one week so that means that we all need to wrap up on our Christmas gifts. I rounded up a gift guide for her under $100 and I believe that these picks are perfect for your mom, sister, aunt, best friend, and wives. I also rounded up a gift guide for toddlers and all of the picks are unisex or come in both male/female colors. I tried to avoid adding toys because there are a million toys out there and you know your child's wish list best.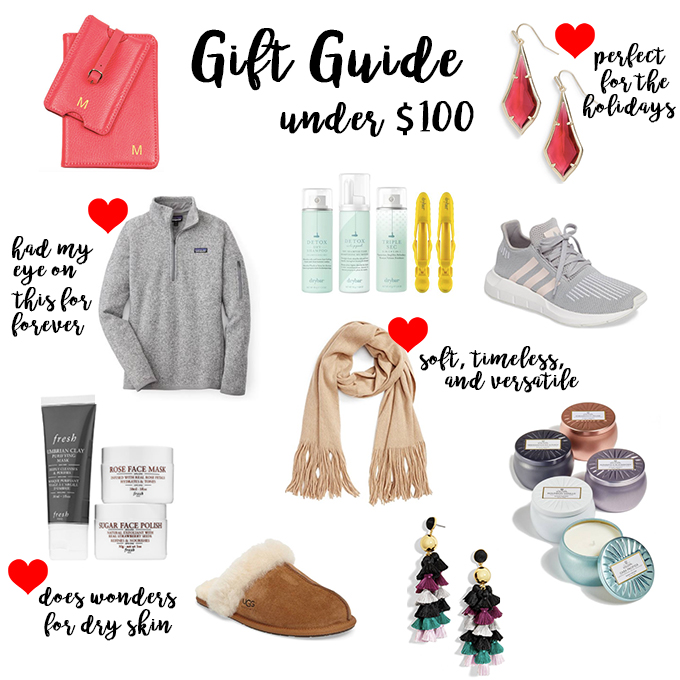 SHOP THE POST:

________________________________________________________________________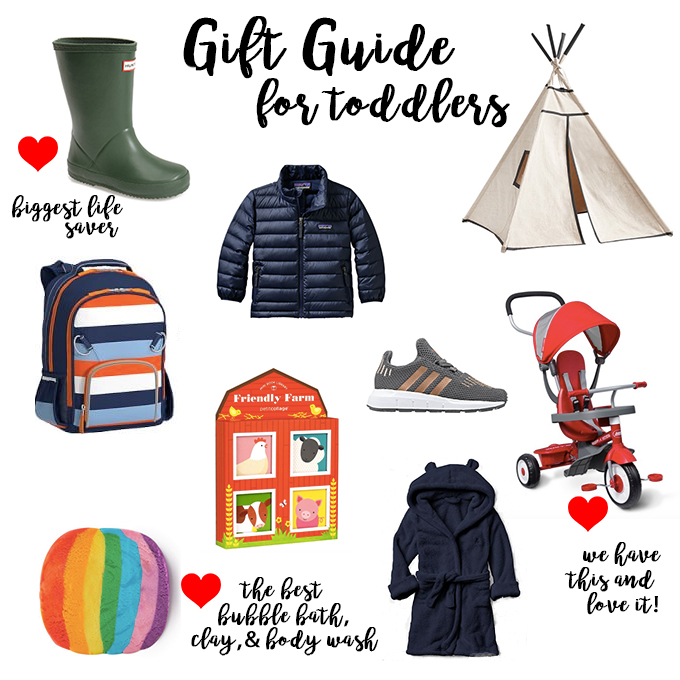 SHOP THE POST: