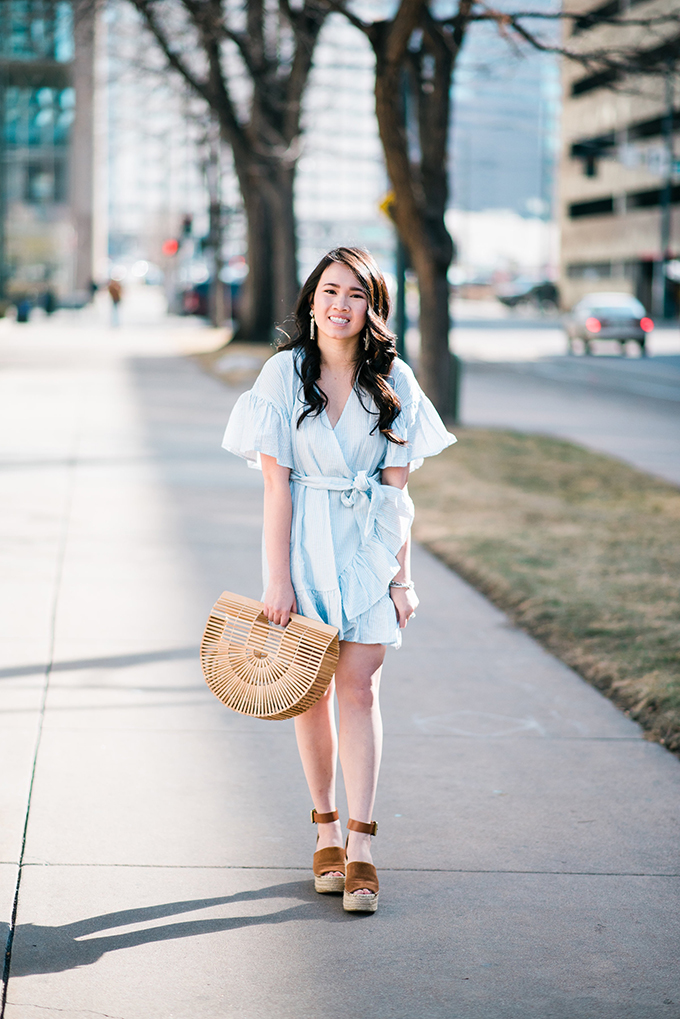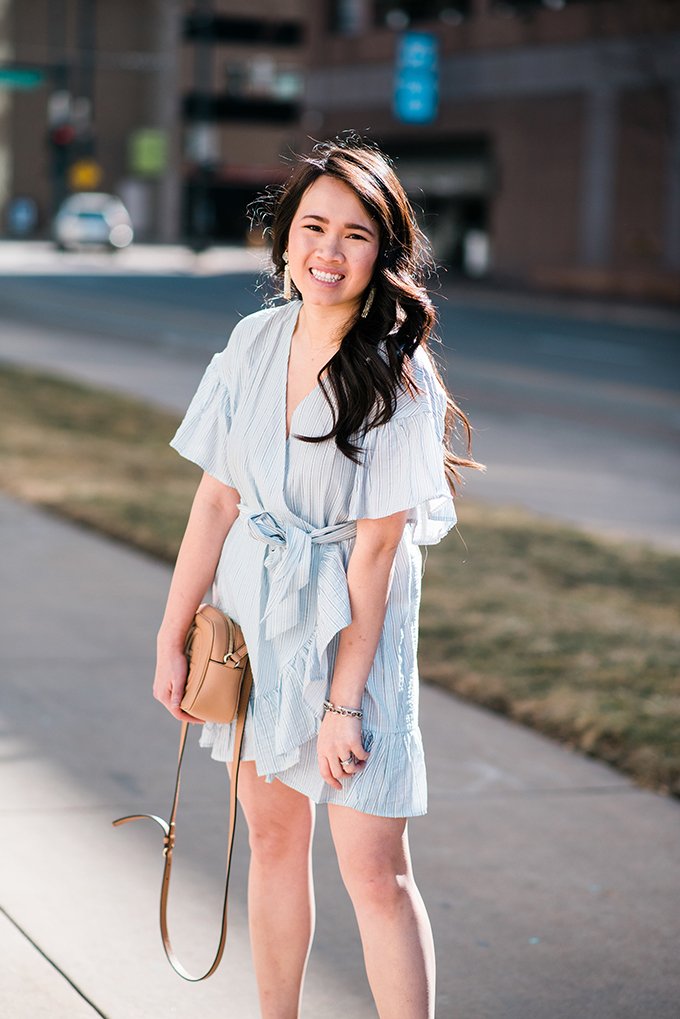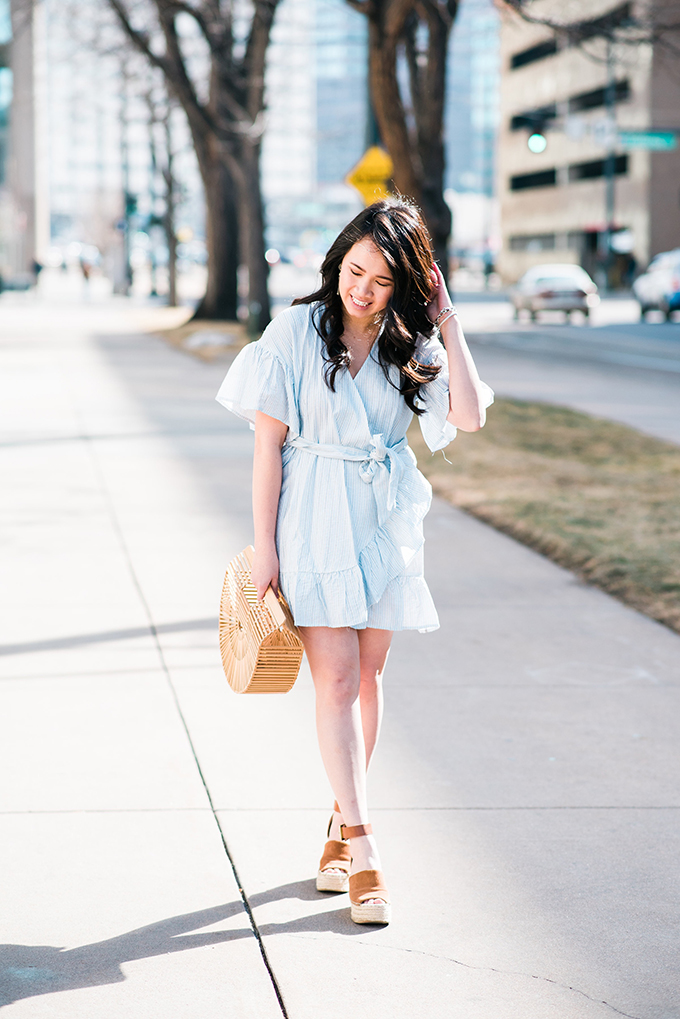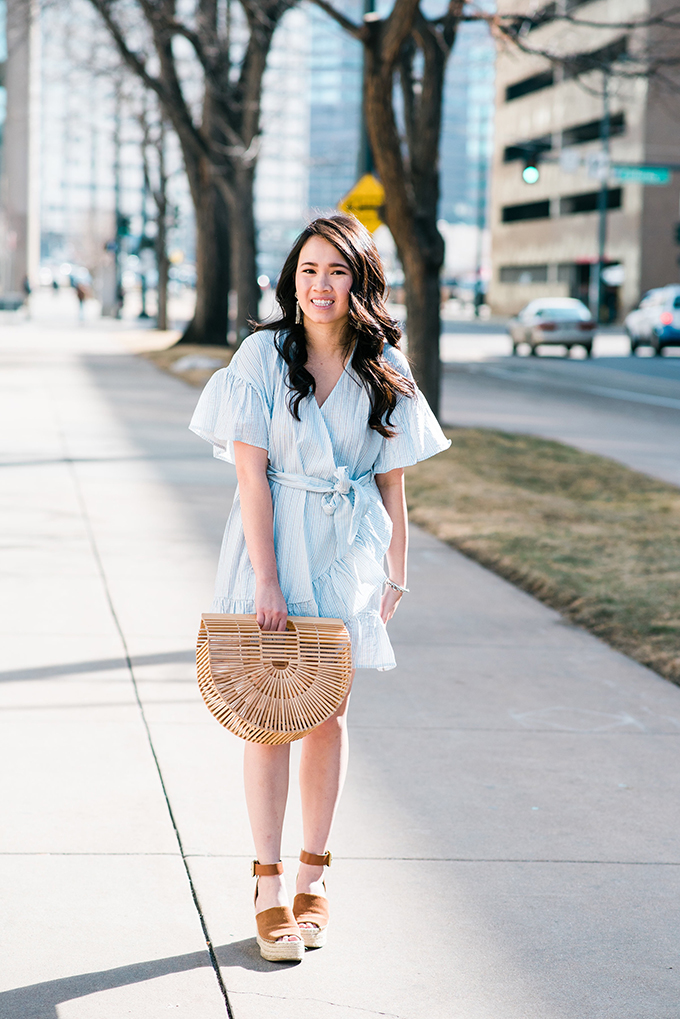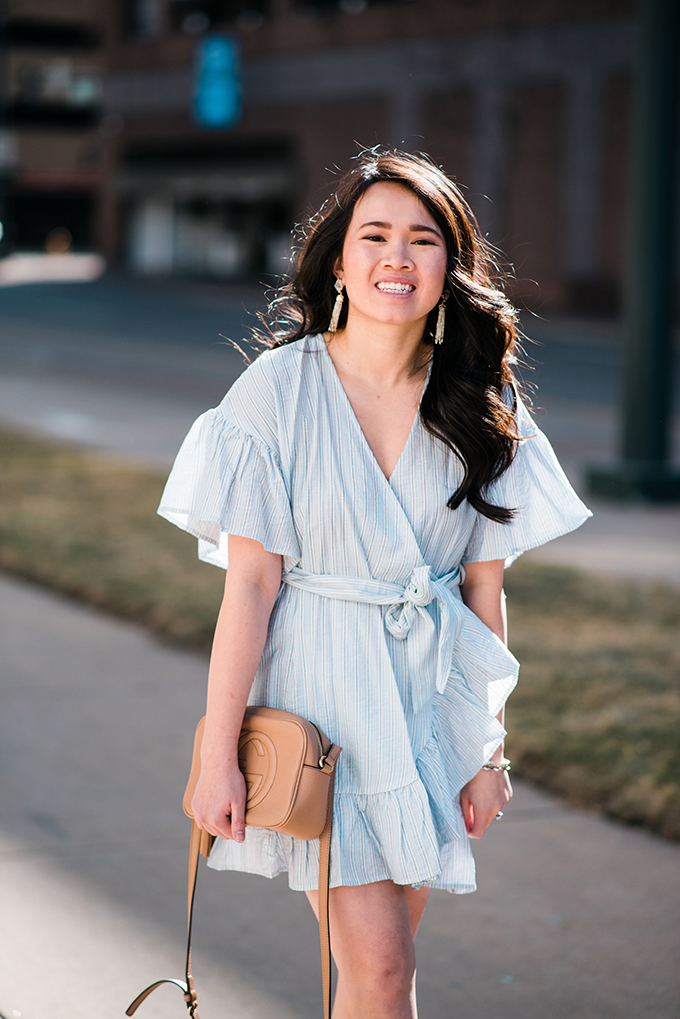 Happy Monday! First off, I know I'm using 2 different bags in these photos. Liam insisted on holding my
Cult Gaia
bag while shooting. Speaking of this insanely popular bag, it's back in stock and once again selling out fast. I highly suggest snagging it before it sells out. I noticed that it also increased in price so who knows when that'll happen again.
Wrap dresses
are back this spring and cuter than ever. I love how easy they are to wear. You can pair them with wedges or some comfy espadrille flats. I chose
this one
in particular because of the stripes. I'm a sucker for stripes. One thing about this dress is that it runs pretty short. I would size up a size for the length. (I'm wearing a small).
The Houston Rodeo is going on this month and I'm super excited for Liam. We took him this weekend and he loved all the horses, carnival rides, and cotton candy. He was a little below the height requirement so we're definitely stuffing his socks next time, lol. I mean, why do you need to be 39 inches to ride a boat ride (that you ride with your parents) that goes side ways at the speed of 5 MPH?! I realized again how fast Liam is growing up. He's very independent and knows exactly what he wants. His behavior is also improving tremendously. He use to be so impatient and at the rodeo this weekend, he waited in line patiently and behaved so well. My Houston readers, are yall attending any concerts or fairs this rodeo season?
Thank you so much for reading!
Best,
Annie