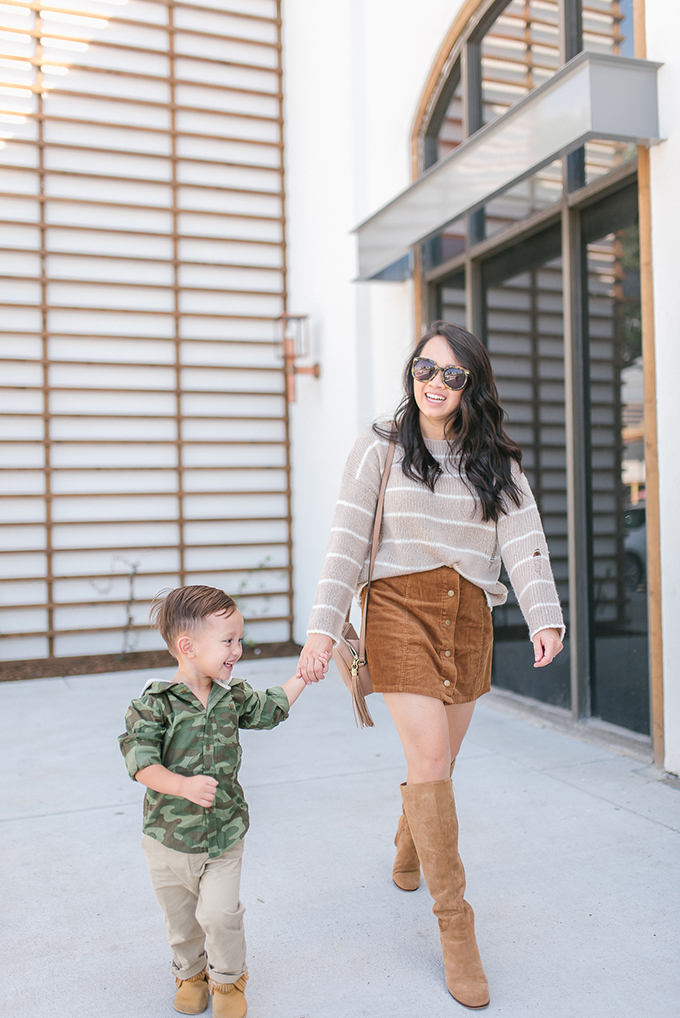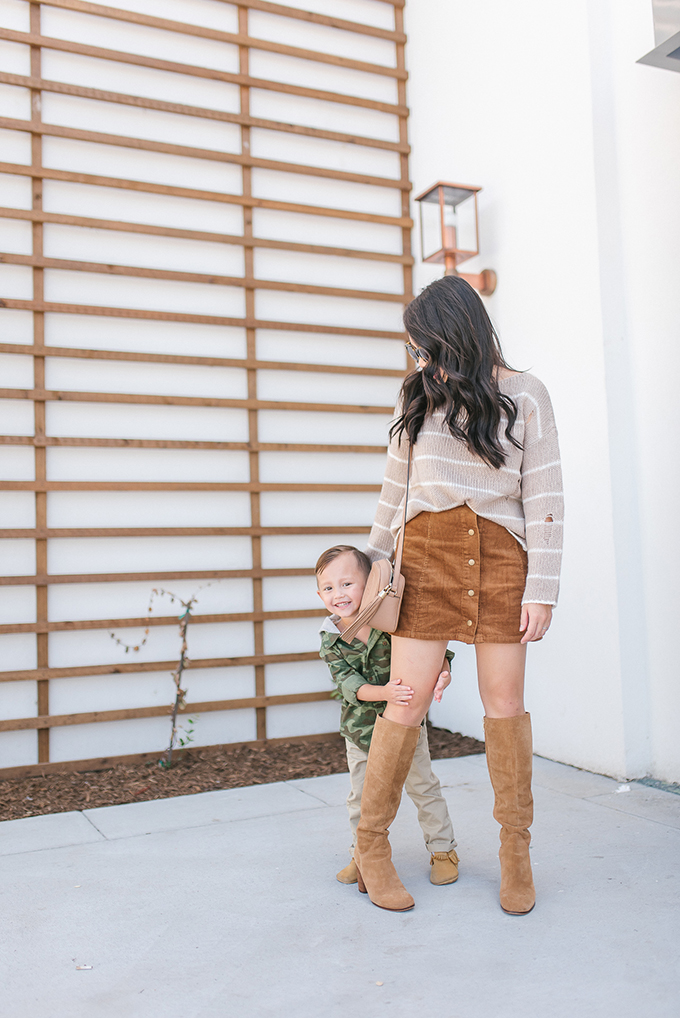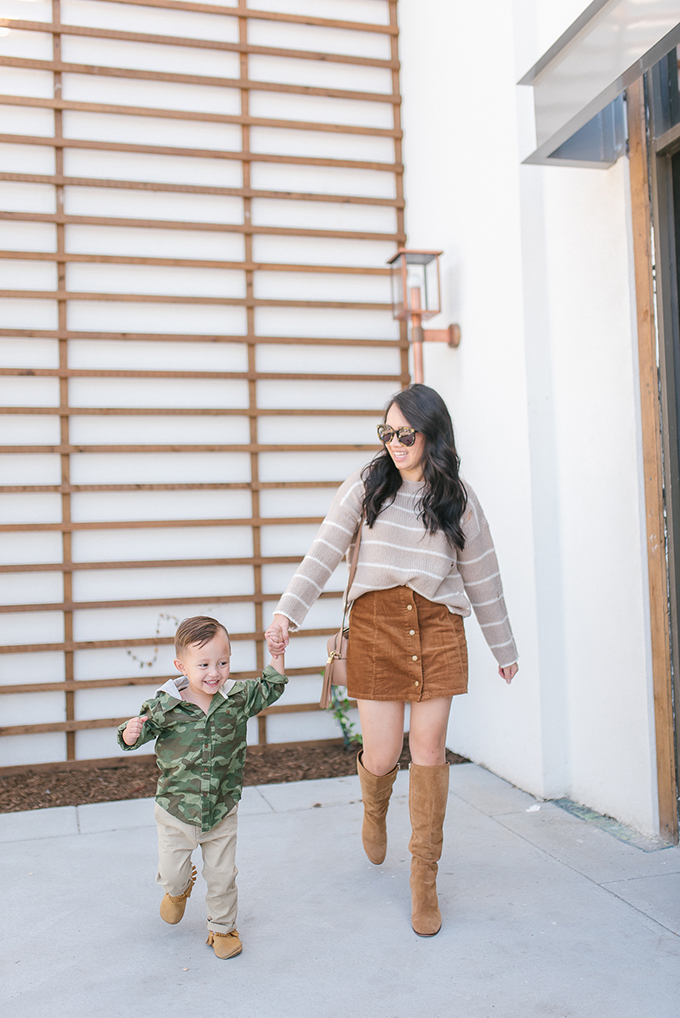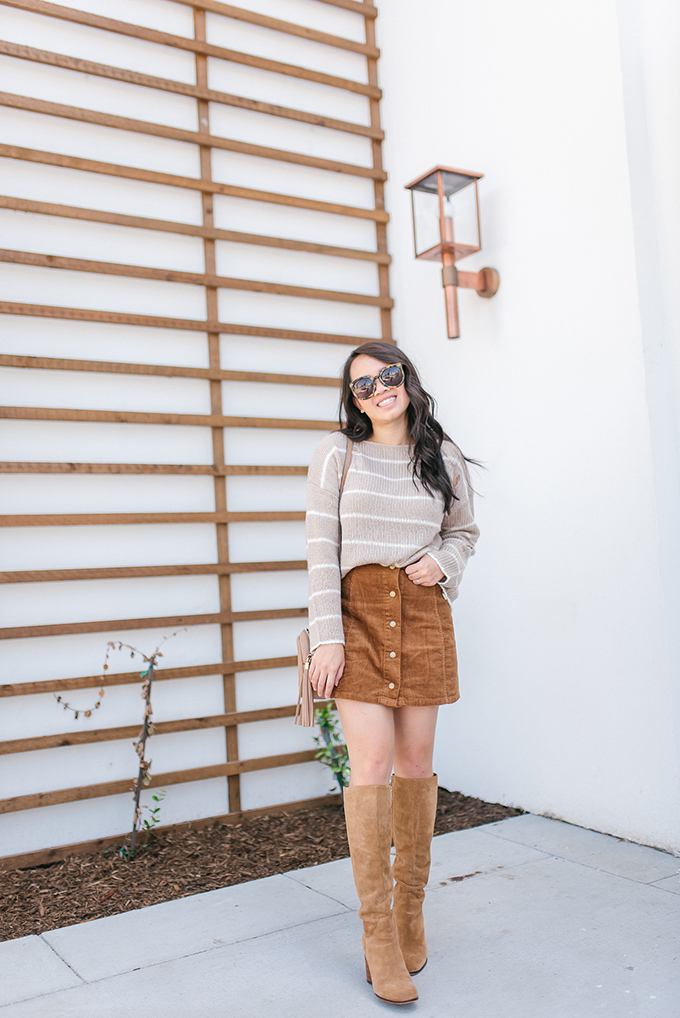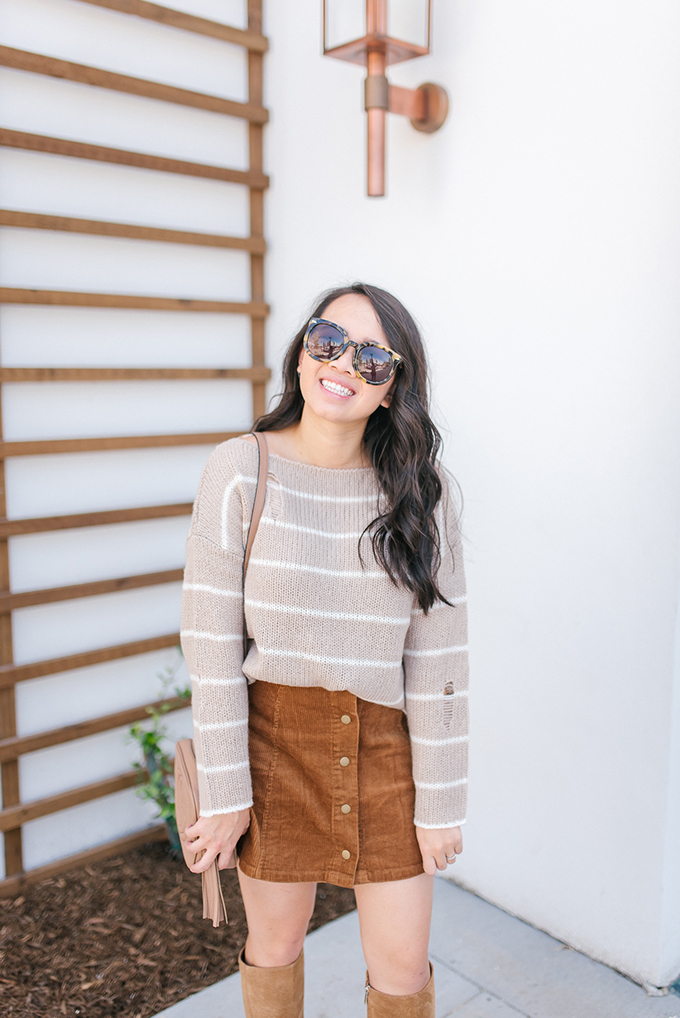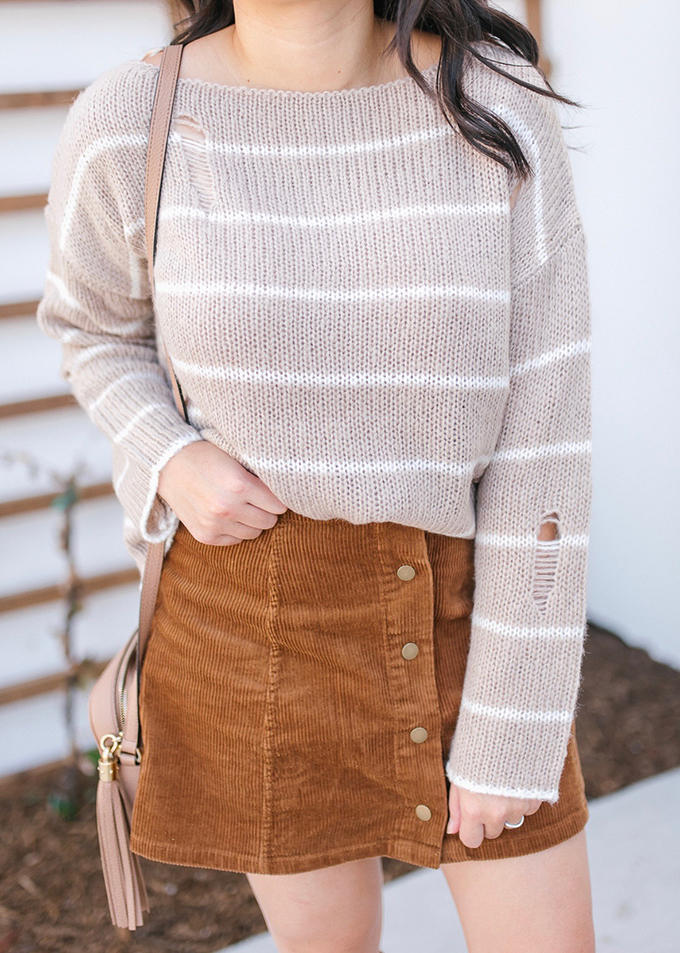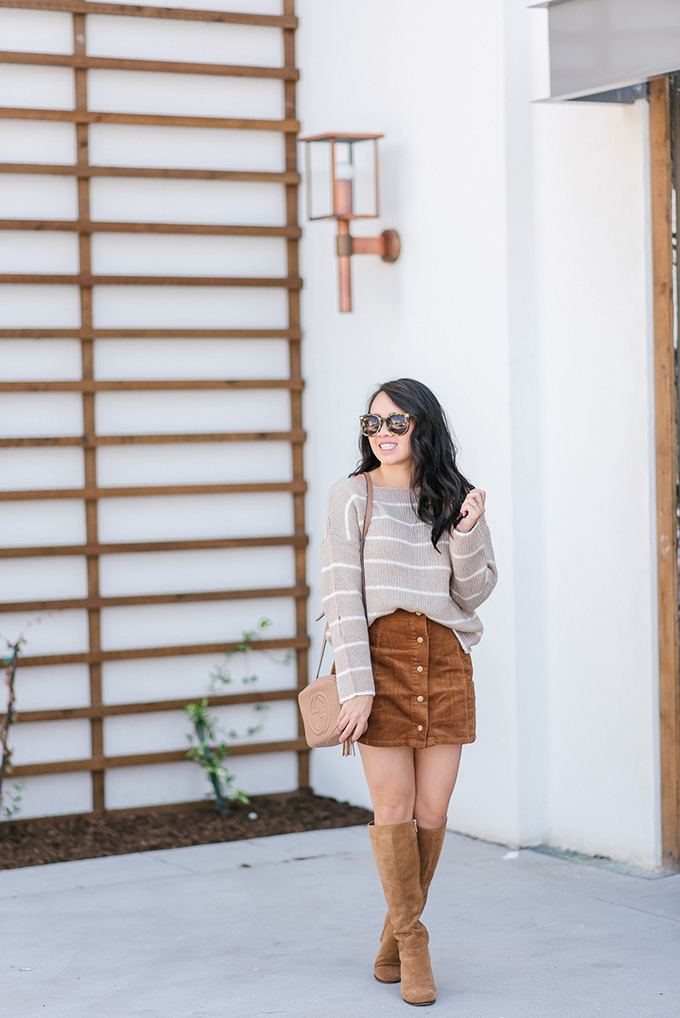 Pumpkin carving, crisp air, apple picking, cozy sweaters, and leaves changing colors. These are just a few of my favorite things about fall. Fall wasn't a season I looked forward to until I moved to Colorado and had the chance to actually experience cold air, golden leaves, and pumpkin festivals. Now that I've had a taste of it, I get overly excited about it every year. I already have a fall trip planned with the babies.
I've teamed up with
Stage
today to share two fall looks; a mom and mini (toddler boy) outfit. Fall arrives any day now! I've already been wearing my cozy sweaters and boots when I get the chance. One trend that never gets old is a monochromatic neutral look. This basically means wearing all nude toned pieces. I knew this sweater would be perfect this season because 1) I love stripes 2) distressed is crazy right now and 3) the price is amazing. The weather in Houston hasn't quiet dropped so wearing skirts with sweaters is more ideal for fall transitioning. When Houston does finally realize that its suppose to be below 60 degrees, I can pair my
sweater
with
denim jeans
,
leopard heel booties
, and a
moto jacket
for a warmer #OOTD.
Camo is another timeless pattern that works well into fall, really any season. With toddler boys, dressing them up is so much fun and effortless. Having staple pieces for them is key; a pair of jeans/slacks, comfortable shoes, and a jacket. With these staple pieces, you can throw on any shirt or sweater and they're set! With this camo top, it unbuttons so as it gets colder, I can throw on a white thermal underneath and have the camo serve as a light jacket.
My family and I have been shopping at
Stage
stores ever since I can remember. My mom use to take us to Palais Royal for back to school shopping and cold weather essentials. The prices are unbeatable and they have a huge selection.
Thank you so much for stopping by!
xo,
Annie
*Photos by Banavenue

*Thank you
Stage
for sponsoring this post. As always, all opinions are my own