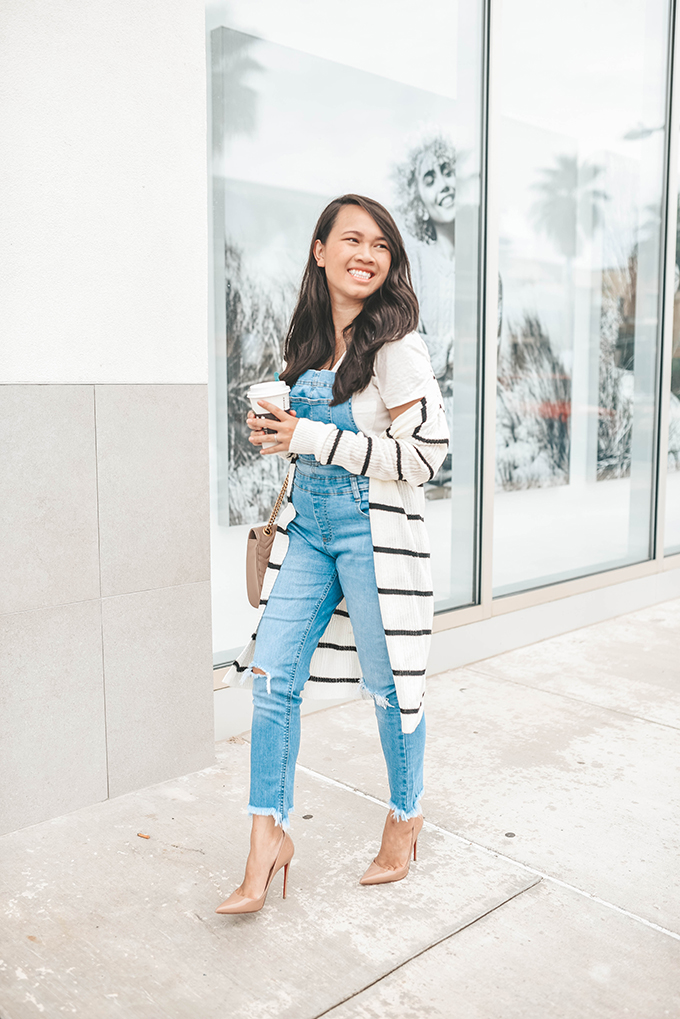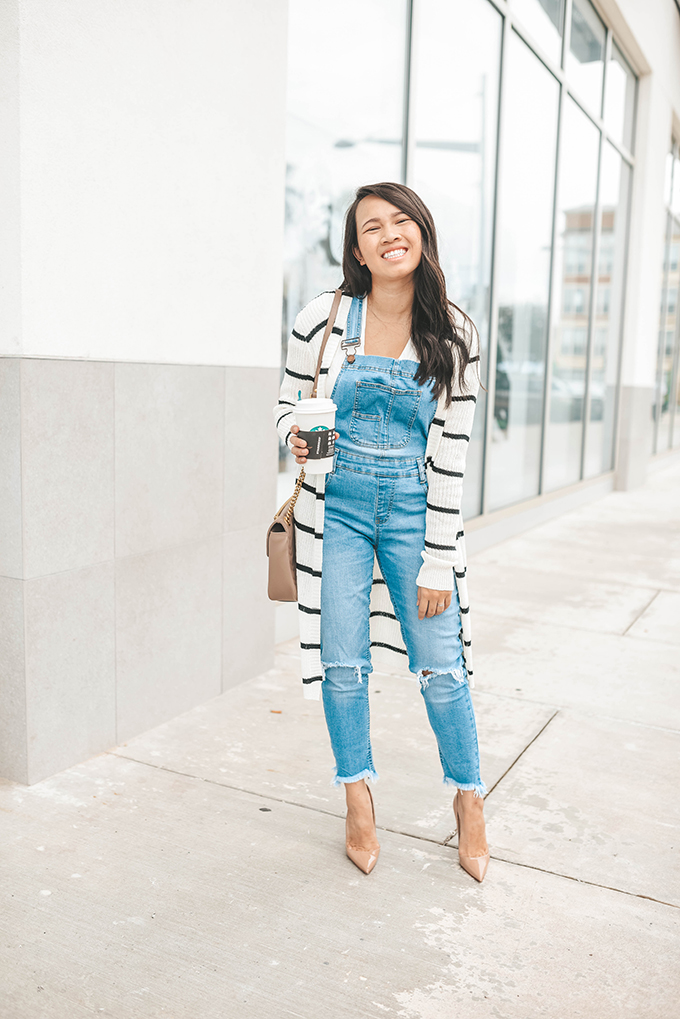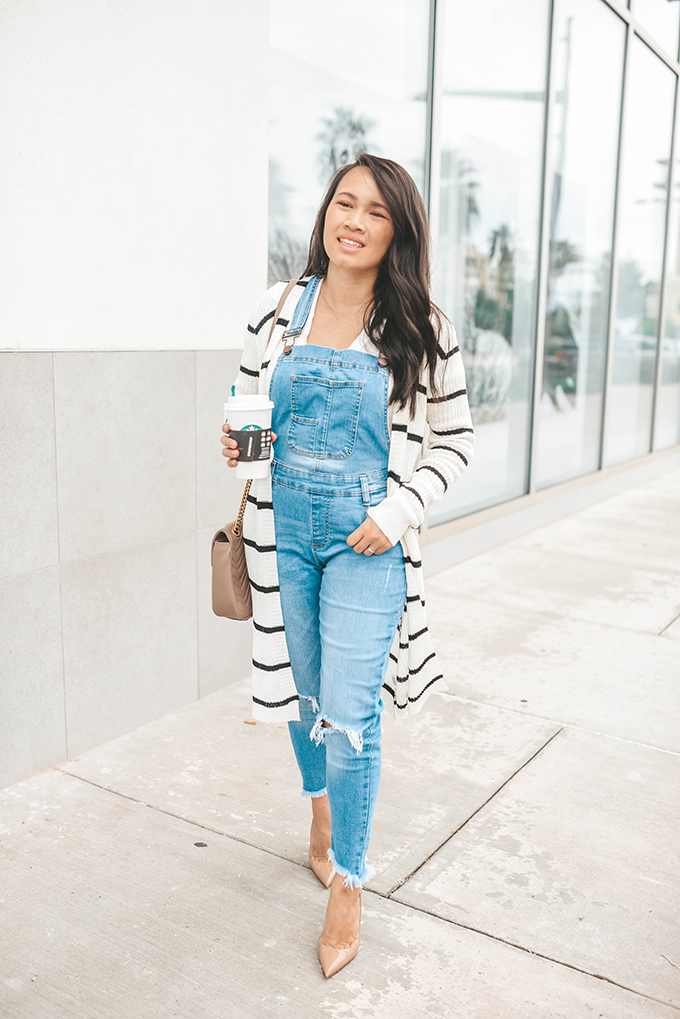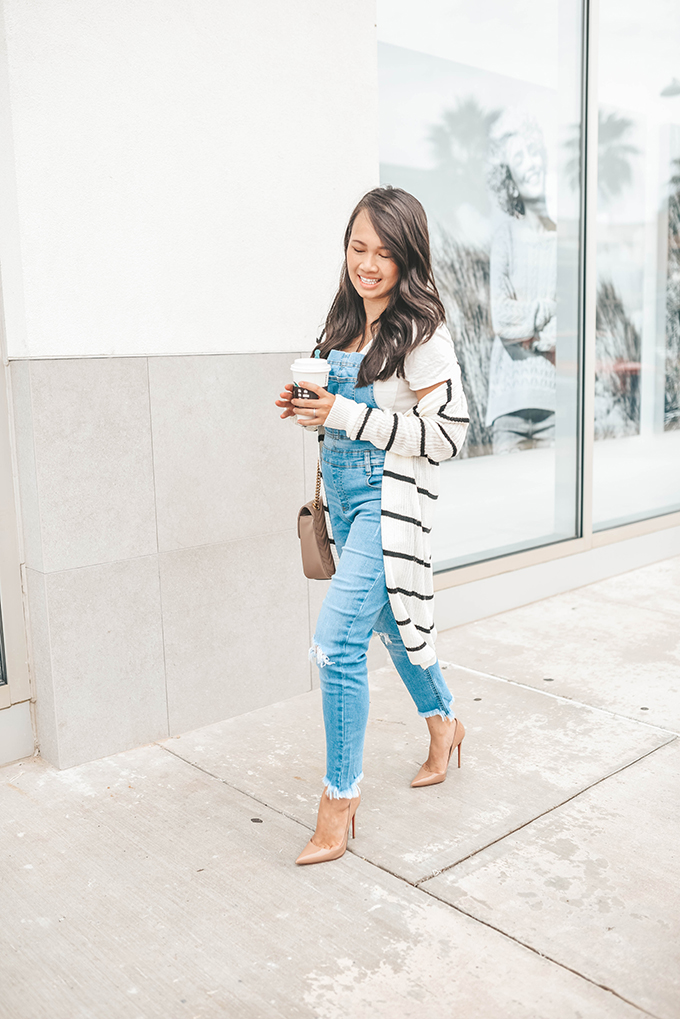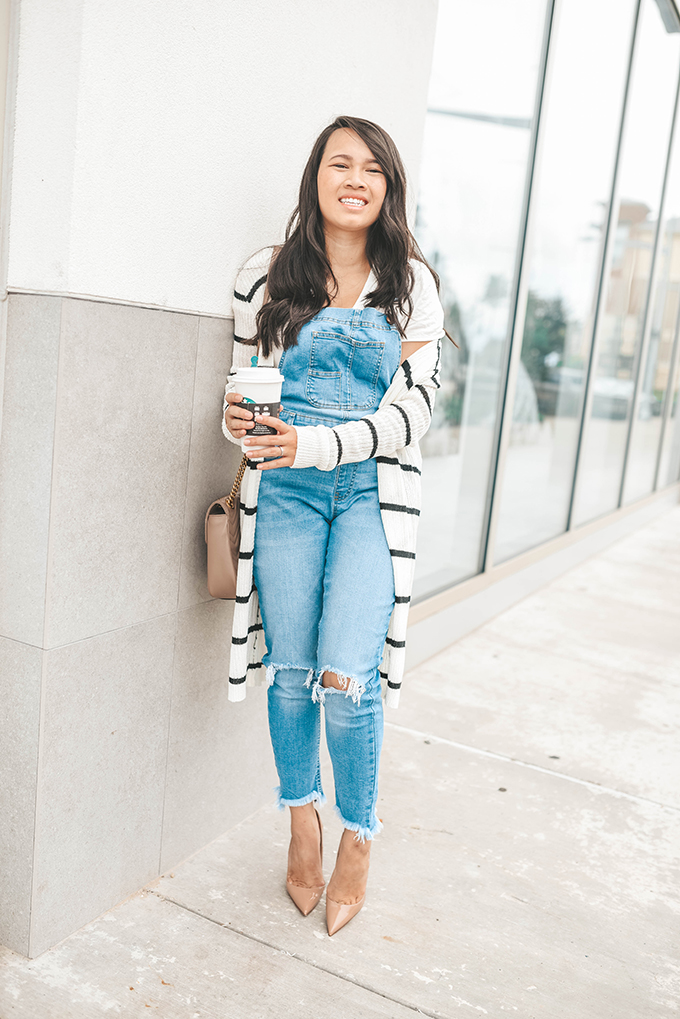 This may be my favorite outfit EVER!! I'll be honest with you, when overalls made a comeback two years ago, I wasn't about it. Overalls reminded me of my nerdy elementary days OR being on a farm milking cows and feeding chickens. THEN, I saw one of my favorite bloggers, Christine from Hello Fashion style them and it changed my entire perspective (her blog post is
here
). I've contemplating on getting them for a while and then I finally took the plunge. When I tried this pair on, I immediately fell in love. The frayed bottoms and ripped details made it so much more chic. I added a stripe cardigan to dress it up a bit so it wouldn't look plain with the white tee. Personally, I have to wear heels with overalls. When I wore sandals with these overalls, it looked a little too country for me. The nude heels just gave it a more elevated look. I felt like such a cool mom.
Whenever I want to try out a new trend but I'm not sure how to style a particular piece, Pinterest is my best friend. Pinterest shows you endless amounts of way style overalls. What are your thoughts on overalls? Hate them or love them?
Thank you so much for reading!
xo,
Annie