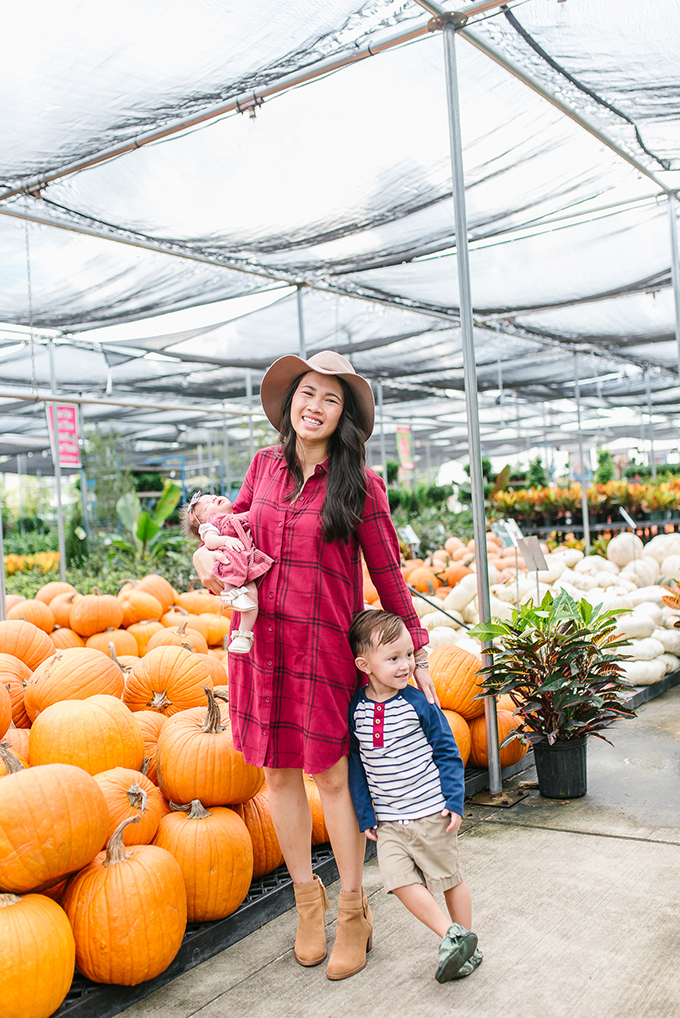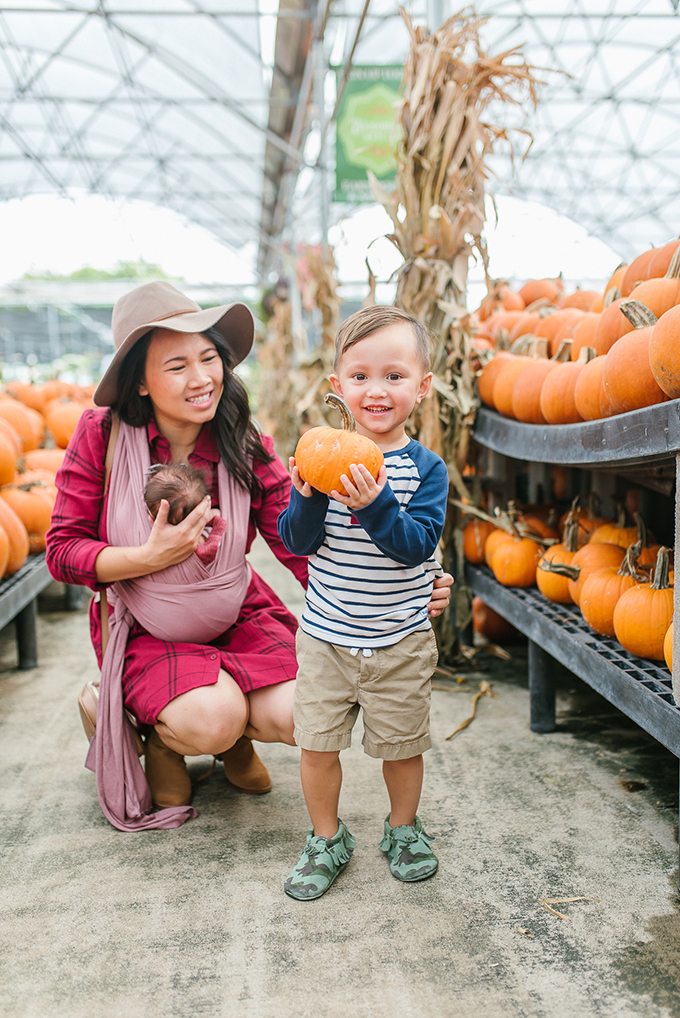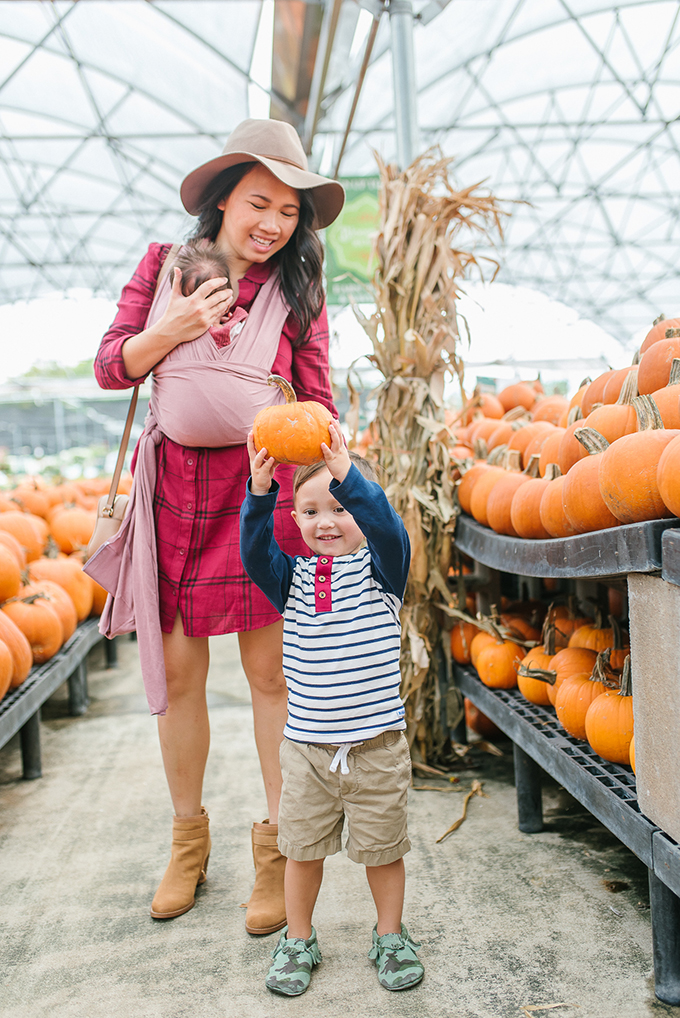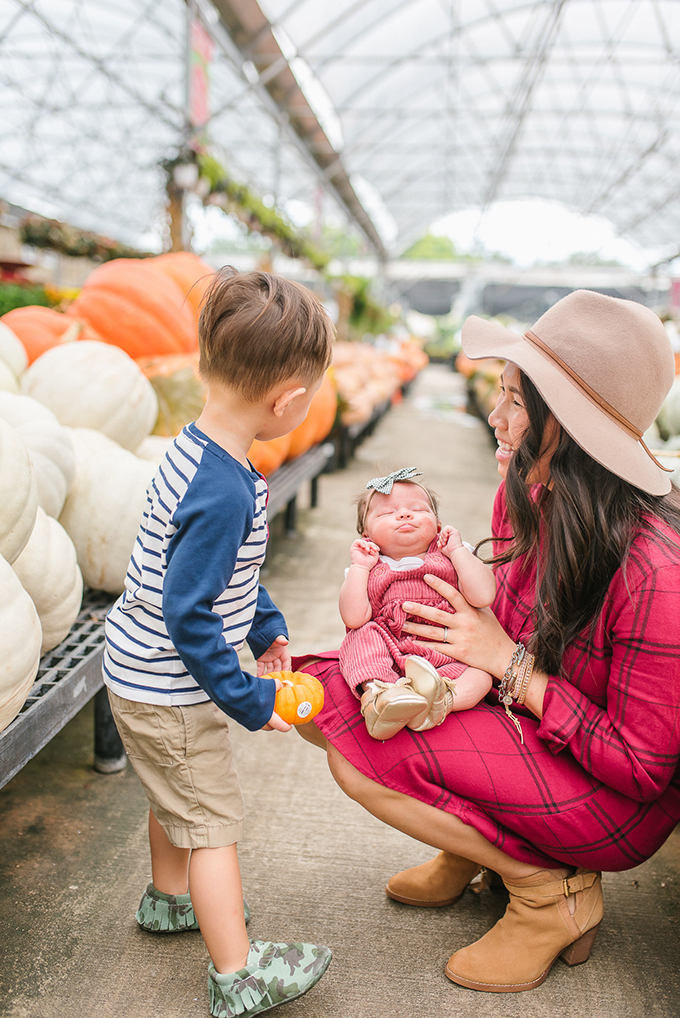 This first month as a mother of two has been the busiest, stressful, and most wonderful time in my life. When I was pregnant I thought, Liam's going to be the best big brother, our family is growing, and I'm finally going to have the daughter I've dreamt of. I never really comprehended how much work it was actually going to be. The newborn stage is such a short amount of time that I sort of forgot how hard it was. I've learned a few things that I didn't expect or realize would happen.
Mom Guilt
Why mothers feel guilty about all the little things they think they're doing wrong is bazar but very real. Whether some moms feel guilty about leaving their children or not being a good enough parent, my guilt came from not spending as much time with Liam as I use to. Before Chloe was born, Liam and I were attached at the hip. My weeks were planned around Liam and what activities would make him happy. The moment Chloe was born, Liam became jealous (this lasted about 3 days). He would cry for me when I held or fed Chloe and my heart broke. What do you expect from a former only child? I remember the first week that we were home, both children were asleep and I busted out crying while staring at Liam. (I'm pretty sure most of it came from the hormones). I felt so horrible about the time I wasn't spending with him I was constantly nursing, changing diapers, and just taking care of a newborn 80% of the time. Tommy actually started laughing because he thought I was being silly for even feeling guilty. He told me that "Liam knows you love him and that you're a great mom". I wanted to spend my time with him when Chloe was asleep but I was drained. A few weeks have passed and I sort of learned how to manage my time better. When Chloe is asleep, I take this time and divide it up between work, cleaning, and Liam. I try to set out at least one activity a day for Liam and I. They started out as small activities like playing play dough together, watching an episode of his favorite show, reading a few books, playing with his Avenger toys, or riding his bike around the neighborhood. We went to the park for the first time since Chloe was born and it was a big step for me. (Our park is a little drives away so getting two children into the car is a lot more work than it sounds). Every minute that my children don't actually need me (ex: when Liam's eating lunch at the table and Chloe is actually being chill) I clean, cook, and work on blog stuff. Learning to manage your time has really helped me not feel guilty about how much time I'm giving each child.
Having a schedule is key!
This summer, Liam and I were all over the place. It was really like we were on a summer vacation every day for the past 5 months. We ate at random times, did something different every day, sleep late, and really enjoyed ourselves. When we lived in Colorado we were on a schedule but when we moved to Texas everything was up in the air. We were living between my grandparents, aunts, and sister's place so it was hard to settle in. There was no actual home for us yet because we were in the process of buying a house. The minute Chloe was brought home, Tommy put our entire family on a schedule. He would always tell me how important it was and I'm now realizing that he's right. Having both children on a schedule has helped me with time management, I know what's actually going on throughout the day and it allows me to have alone time at night when they're both in bed. Liam is also in school two days a week so we had to get use to waking up early. Our schedule isn't exactly the same everyday but our meal and nap times are the same 7 days a week. I'm still trying to manage work and family time since I do work from home. Right now, I spend most of my work time staying up late, but that also restricts the hours of sleep I get. I'm still learning but hopefully I can find a better balanced work/sleep time.
Pace yourself and take things slow
I'm the type of person that likes to stay very busy. The idea of being home ALL day watching Netflix doesn't intrigue me. With children, I constantly remind myself that my children need to be at home and rest. Children don't prefer to sleep in a car all day. They like to be at home in their own bed and having activities in the living room. I started to plan out my entire month in my planner and I space everything apart. If I need to shoot for a blog post, get groceries, and have lunch with girlfriends, I plan them all on different days.
I'm raising my children differently
I think every mother has said to herself "I won't ever do that with my child". With Liam, I knew exactly what I was and wasn't going to do. Liam was going to nurse, never take a pacifier, be potty trained before 2, sleep in his own bed, ect. With the second child, you get to learn from your first go around and see what worked and what didn't work. Chloe sleeps in her own bed and its something I wish I forced on Liam. She sleeps through the night and I'm beyond thankful for it. I'm not a big believer on pacifiers but because they aren't the best for gums and feel. My hands are full so I have started to use a paci with Chloe when she's upset and it has really helped me. Every child is unique and it's okay to raise them a little differently. In the end, they'll all be hyper little children that eat your entire plate of food, and wreck the house, lol.
I'm still learning as I go with each child and I can only hope to better myself everyday as a mother. I barely have any time for myself but that's nothing compared to having these two babies. You always hear that being a mother is the most fulfilling thing you can do in your life and I strongly believe in that. I make mistakes along the way but at the end of the day, I know what's best for them.
Thank you so much for reading!
xo,
Annie
*Photos by Banavenue