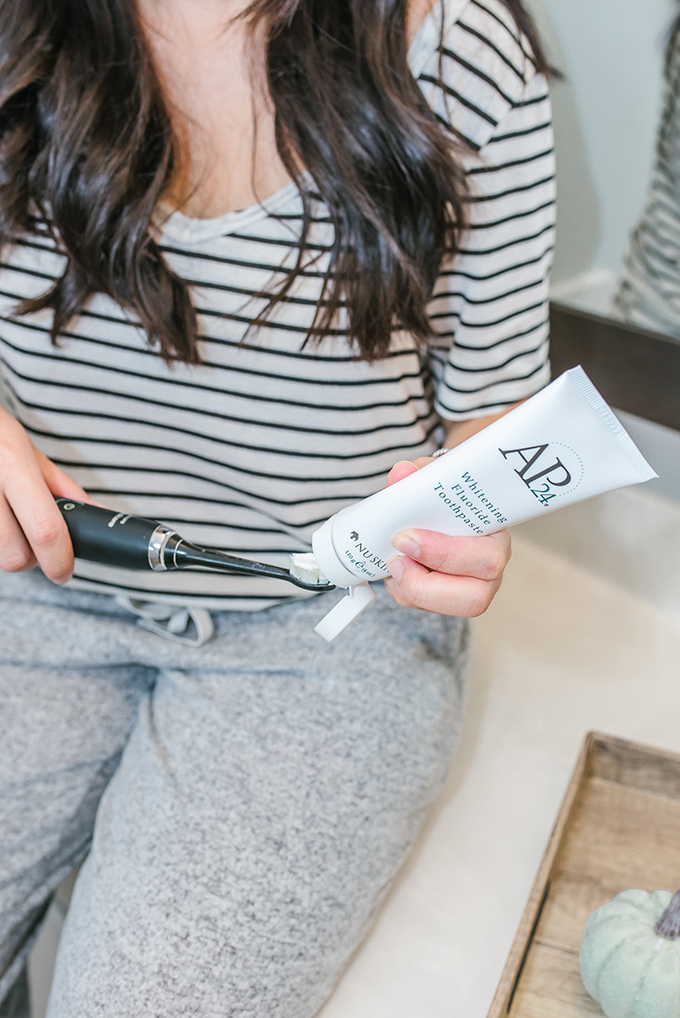 If you truly know me, you'll know that dental hygiene is very important to me. When I was first approached to share a product that wasn't fashion or beauty, I was a little hesitant but dental hygiene is what I'm in school for and is my passion. Yes, I'm obsessed with teeth…as weird as that sounds. This may not be fashion or beauty post but it is a post about a topic that I study and interest me. When Liam and I go to the dentist, I brag about how we come out of the dentist office with no cavities and only positive comments from our dentist. I've shared how important it is to take care of our teeth with Liam and every morning he wakes up, walks to the bathroom, and brushes his teeth on his own. I let him brush his teeth in the morning and then I do it at night to make sure they are sparkly white.
My friend Traci Palo is currently offering buy one get one free for all of my readers. Feel free to email her (tracipalo@gmail.com) or text her (503 320 5334) to get the special!
Thank you so much for reading!
xo,
Annie