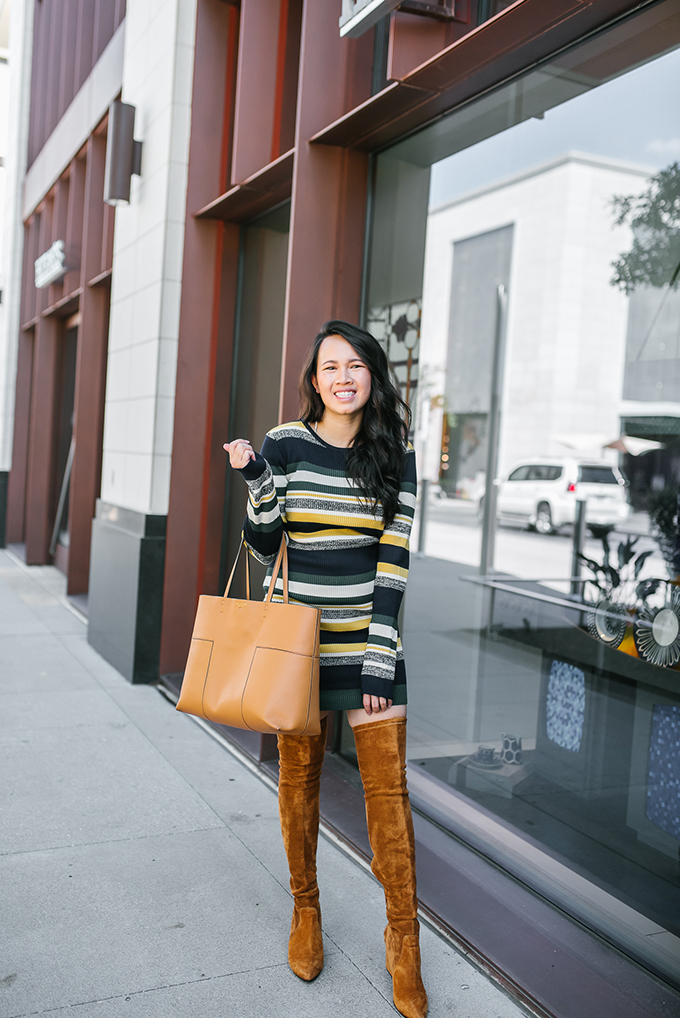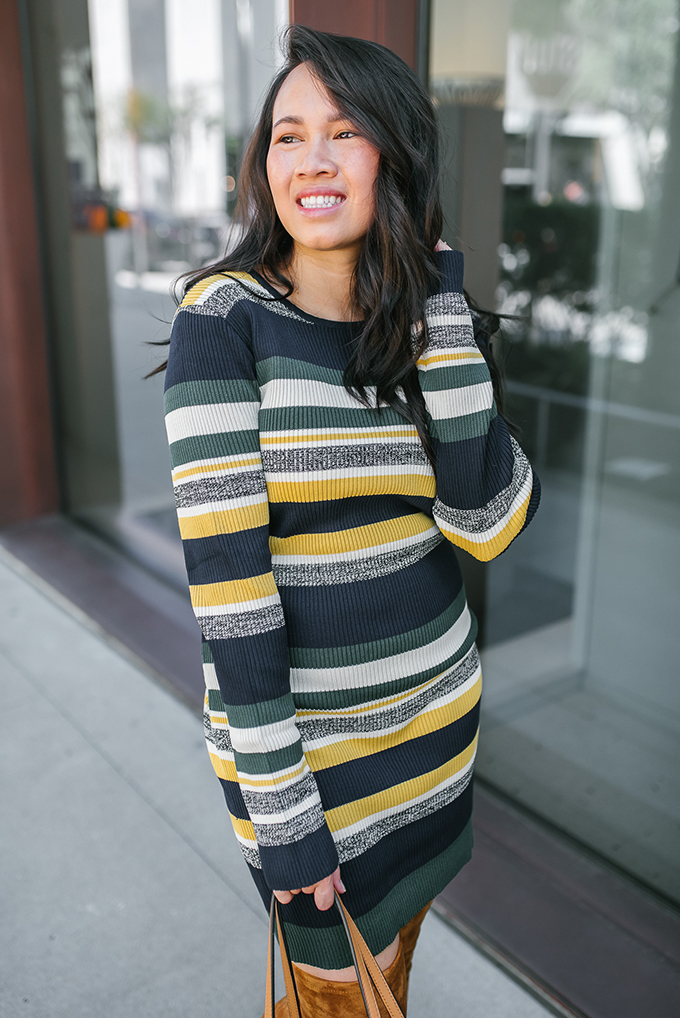 I'm glad everyone got up to speed with how great stripes are. It seems like the "it" prints for fall this year are leopard, camo, and colorful stripes. When I got this dress in, I was a little intimidated because it was a body con type and I was about 2 weeks postpartum. After trying it on, I immediately fell in love. It was flattering on me and didn't show all my left over postpartum fat. I do have to admit that I did size up to a medium so I could have more room but I think I could have gotten away with a small.
The kids and I are having a somewhat slow day today. We have lunch and then nothing else planned. We've been so busy that it'll be so nice to sit down and relax.
Thank you so much for stopping by!
xo,
Annie