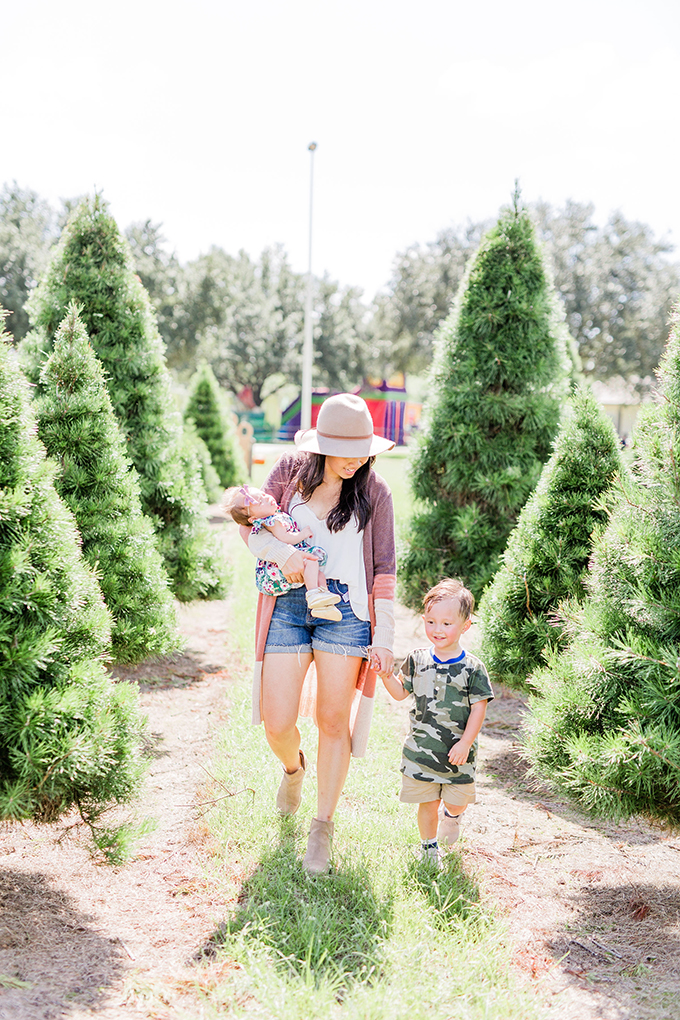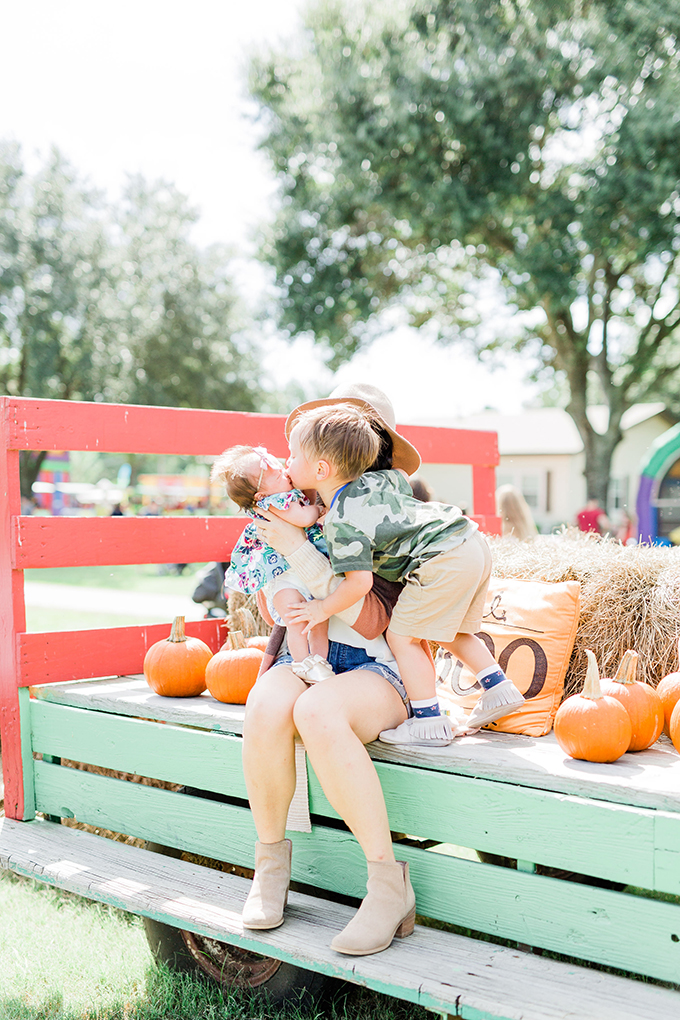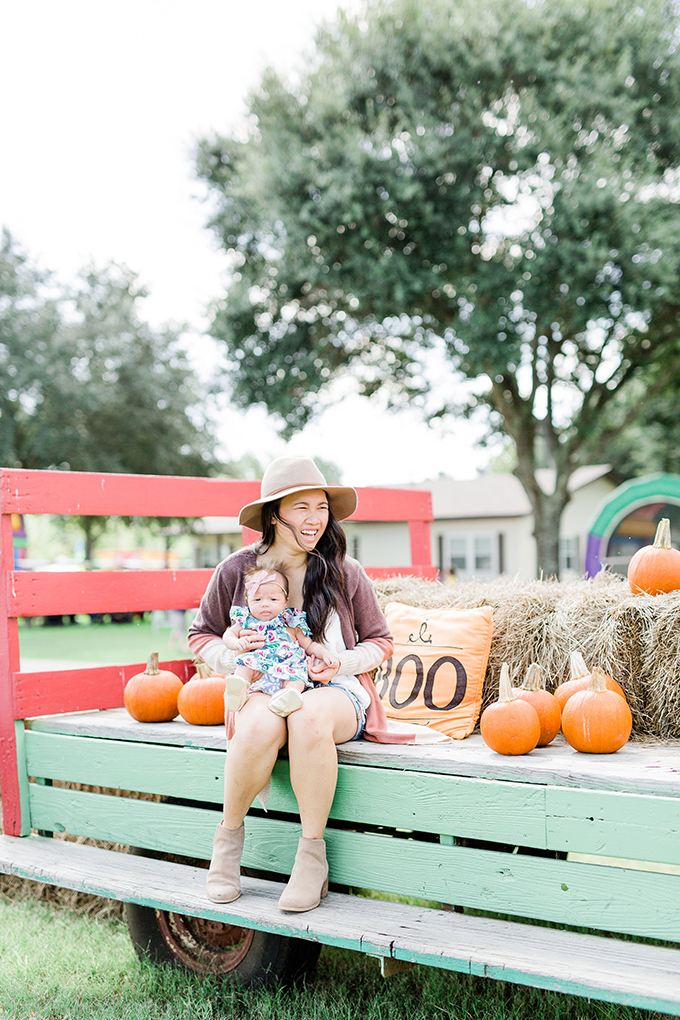 We've taken tons of trips to the pumpkin patch but to be honest majority of them for the blog. We drove out of the city a few weeks ago to go to
Old Time Christmas Tree Farm
. Liam had a blast but it was insanely hot when we stepped into the sun. October is coming to an end so I figured I shared these adorable pictures with yall and share 12 random things about life and my family. These post are always so fun to do and yall seem to like them as well!
1) I've gone an entire month with raising two children alone! Everyone has been so sweet and saying I'm a super mom, but the truth is, I'm still struggling. I'm still trying to organize and divide my time accordingly. It has been a roller coaster but totally worth it. To clear things up, I do have tons of help from my family. When I say alone, I mean as a lone parent since Tommy is in Korea.
2) Liam is the sweetest big brother to Chloe. He's so loving towards her. I was confident that he'd be a great big brother but I never expected him to adore her so much.
3) I stay up until at least 1am every night to work on my blog. Between the two children, life, and emails, the only time I have time to myself is when they are in bed.
4). Chloe doesn't sleep in my bed but Liam still does. When I was pregnant, I knew I didn't want to co sleep with Chloe because it has been so difficult transitioning Liam out of my bed. Chloe sleeps in a bassinet next to me and I've been pretty strong about making sure she sleeps alone.
5) Work has been going so well since August. I've been blogging for 3 years and these past few months, I've been able to partner with brands that I love. I have an exciting collaboration to share with yall tomorrow. Be sure to come back tomorrow!
6) Seattle was a fall wonderland!! Not a lot of people think of Seattle as a fall destination trip but it should be at the top of your places to visit list. I have several blog post on Seattle coming soon too!
7) My postpartum body is still struggling. I haven't been able to get back to my workout routine as well as I did after I had Liam. A lot of that is from being extremely busy. I just need to get back to making workout an everyday task.
8) This video about
girls in fall
has literally made me cry! If you haven't seen it, you need to watch it.
xo,
Annie