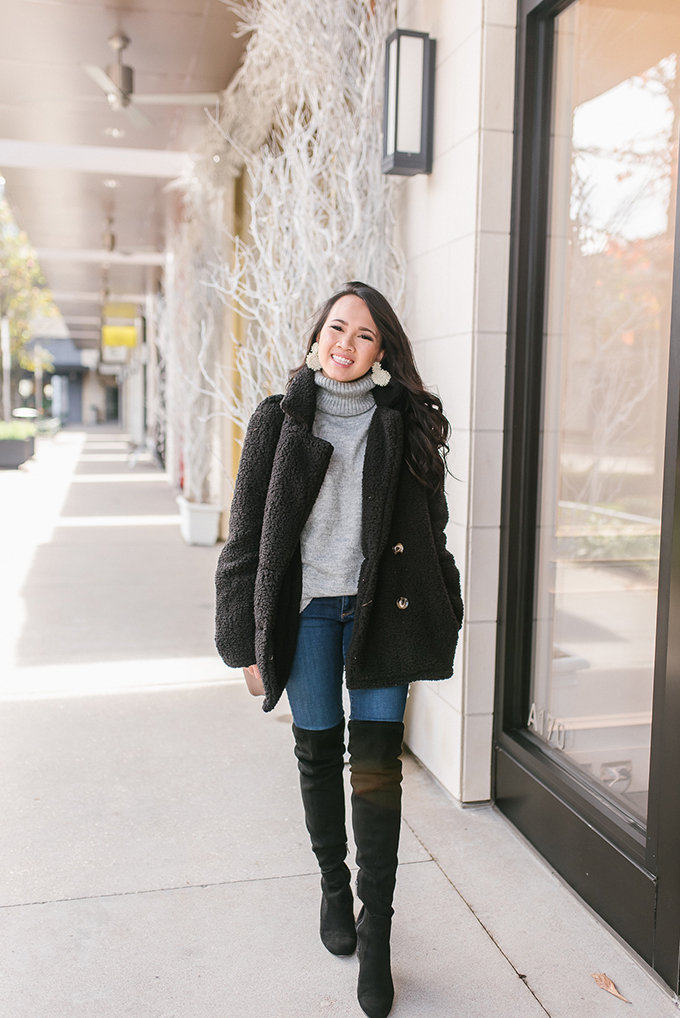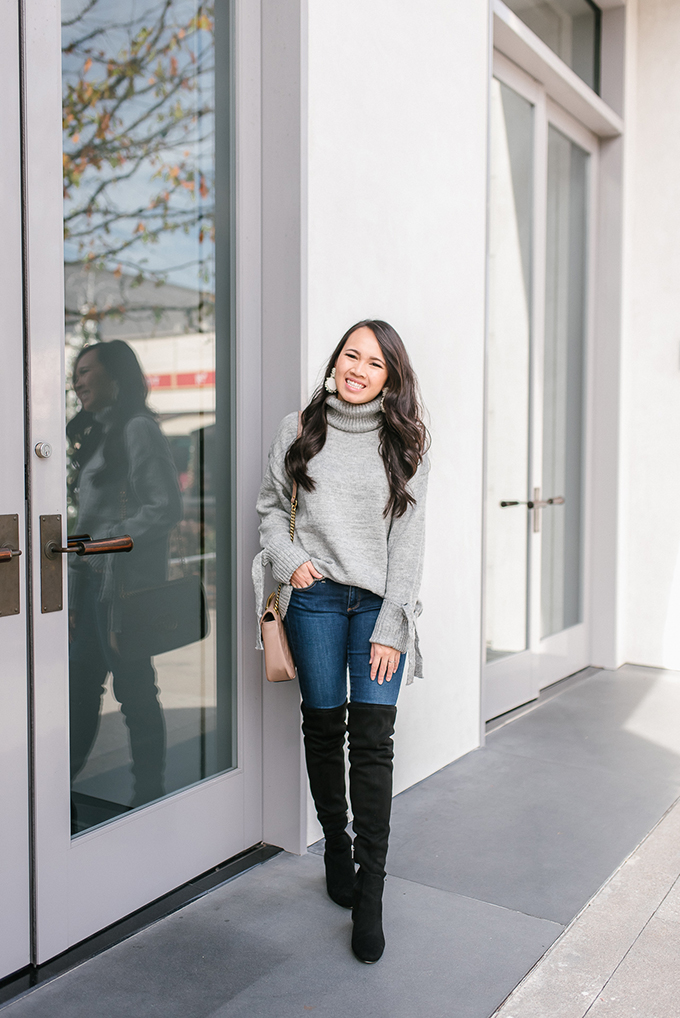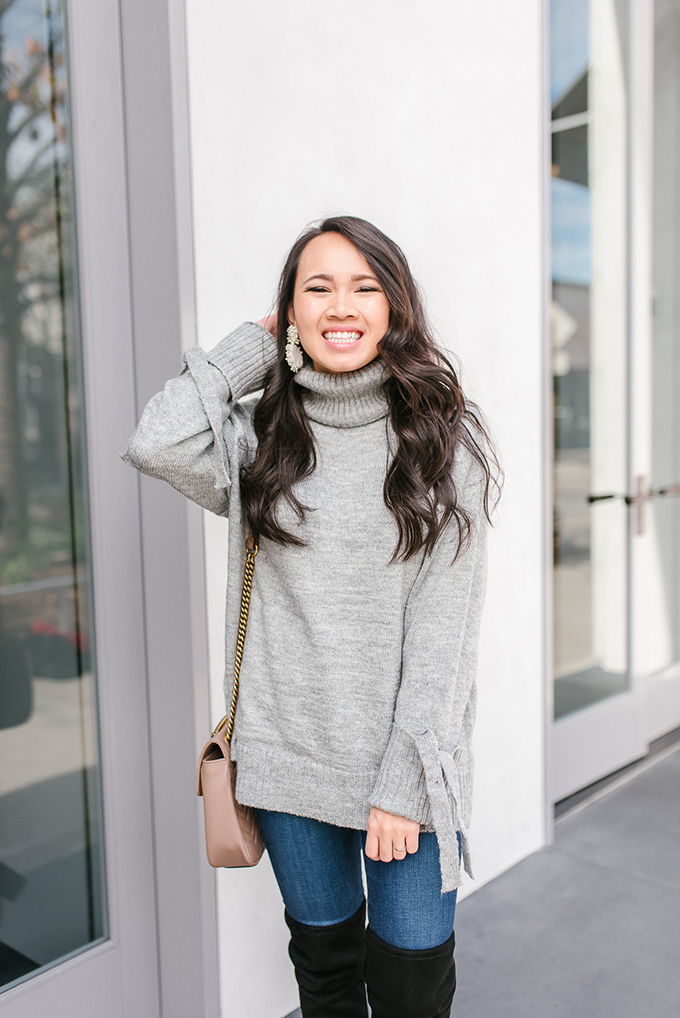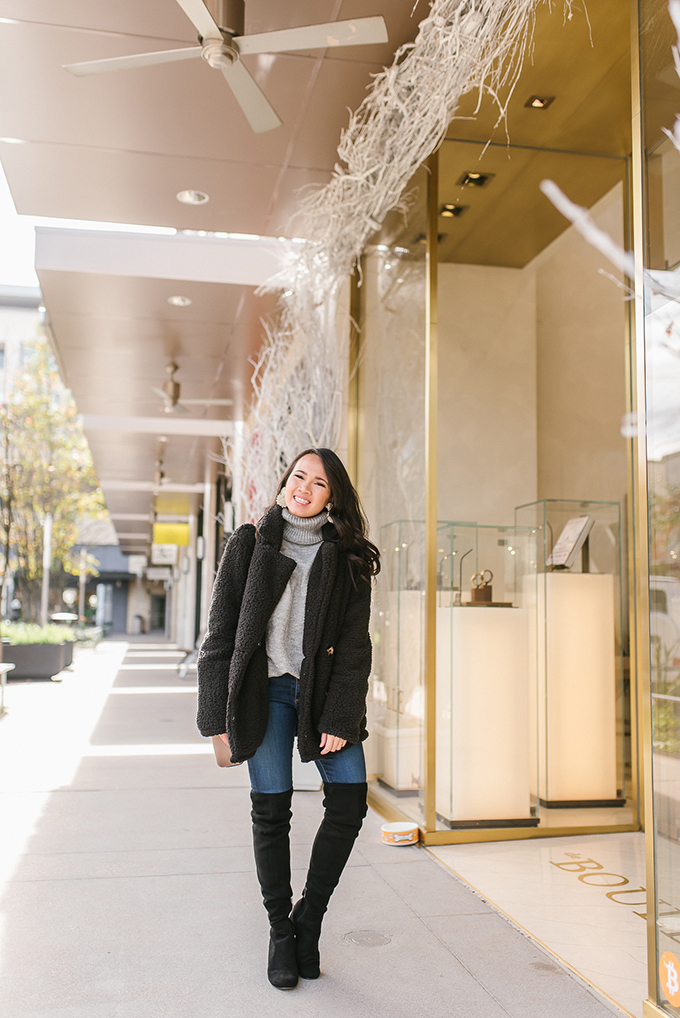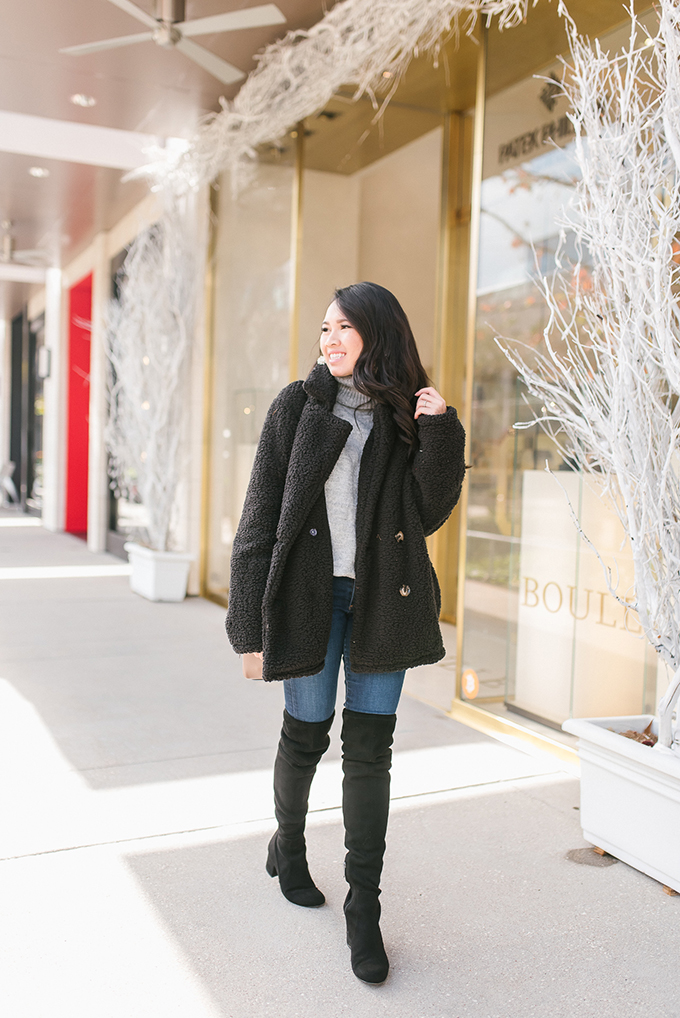 Happy New Year everyone!! I hope yall had a wonderful Christmas and NYE. It's January 2nd so I'm officially back! I have huge plans for The Annie Issue this year. There will be more monthly blog post and lots of content on both my website and Instagram account. I would love to know what everyone wants to see more of? Fashion, motherhood, beauty, lifestyle? I've rarely share my beauty and skincare products on the blog so I definitely plan on sharing more details.
When the weather is below 60 degrees in Houston, Tx we call it winter. Seriously though! With the humidity and fact that it's summer here 75% of the year, we can't brace the cold. I started seeing teddy coats last year and they kind of blew up since fall. I snagged this coat because the price was so good and didn't expect it to be as soft and thick as it is. It comes in 6 colors and the white one is on my eye! (I'm wearing a small and you can get 30% off with code XMASANNIE.
I want to say thank you for following me along all these years. The goals I set for my blog when I first started came true this past August and I have all of yall to be thankful for. I can't wait to see what 2019 has in stores for us.
xo,
Annie
*Photos by Banavenue