This is a sponsored conversation written by me on behalf of Pantene. The opinions and text are all mine.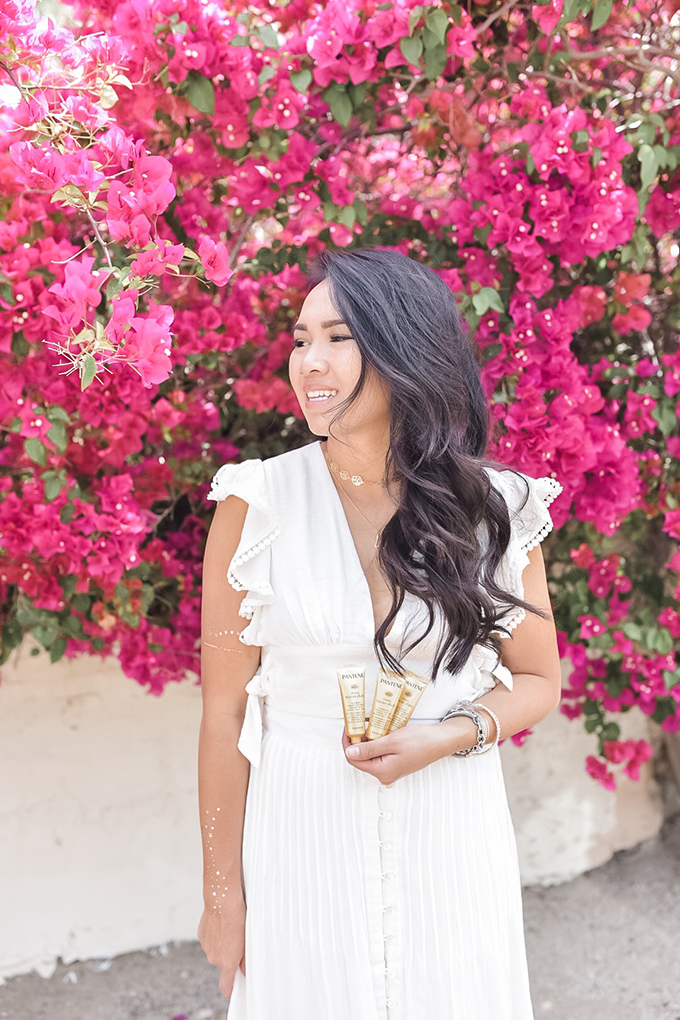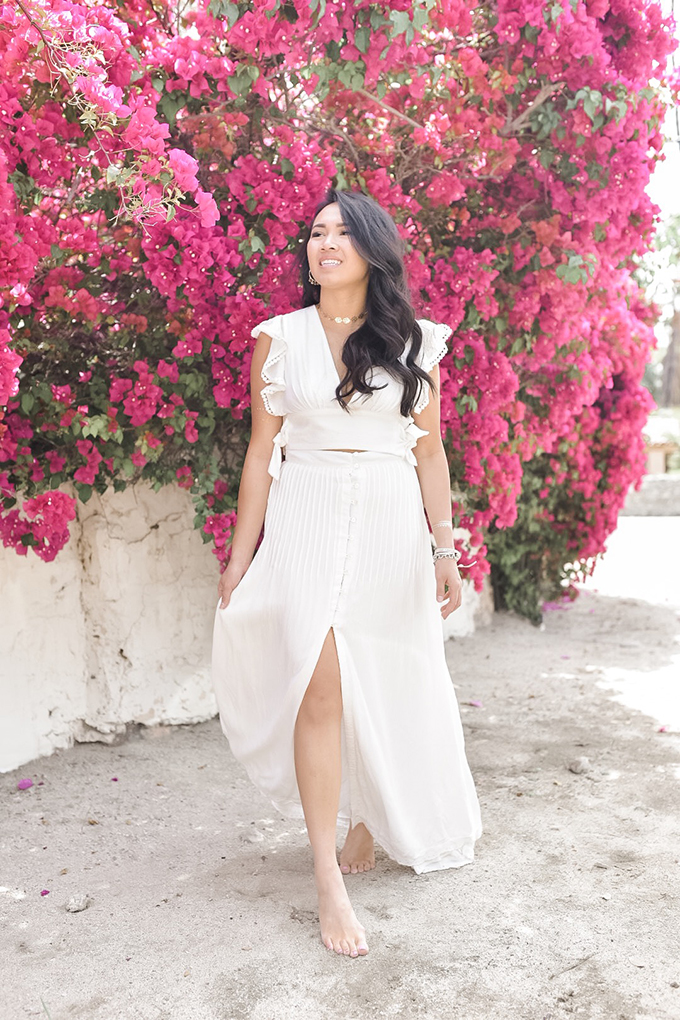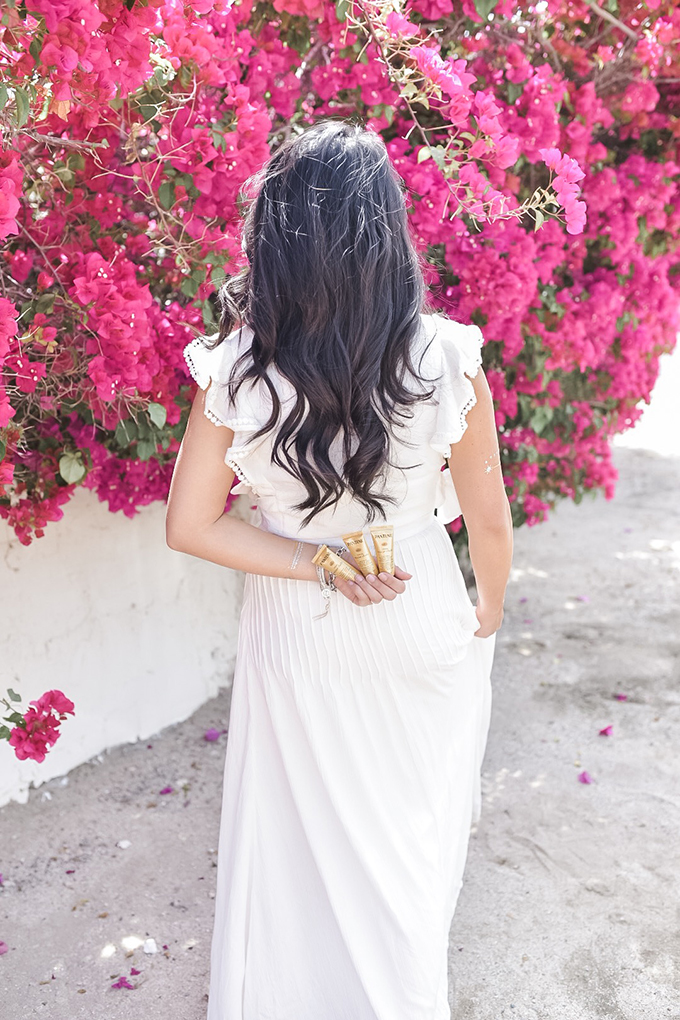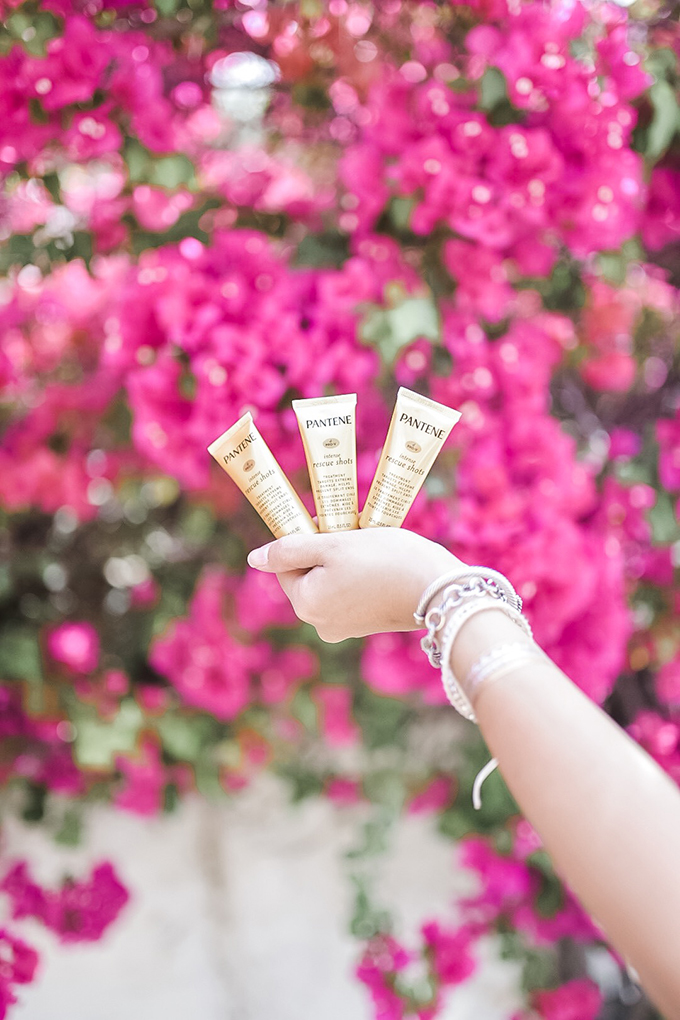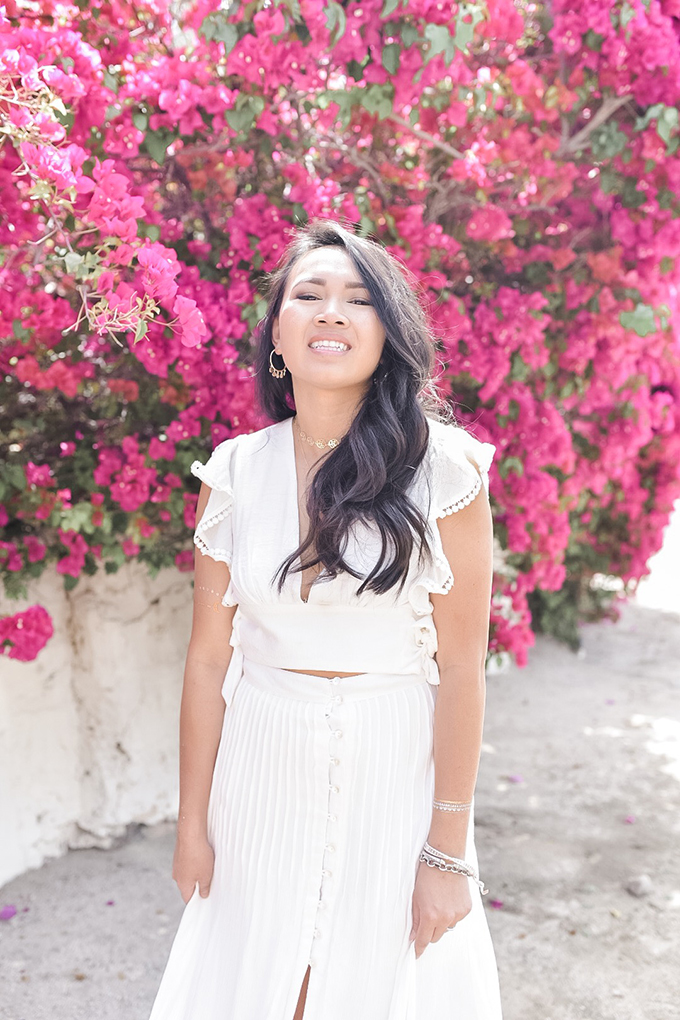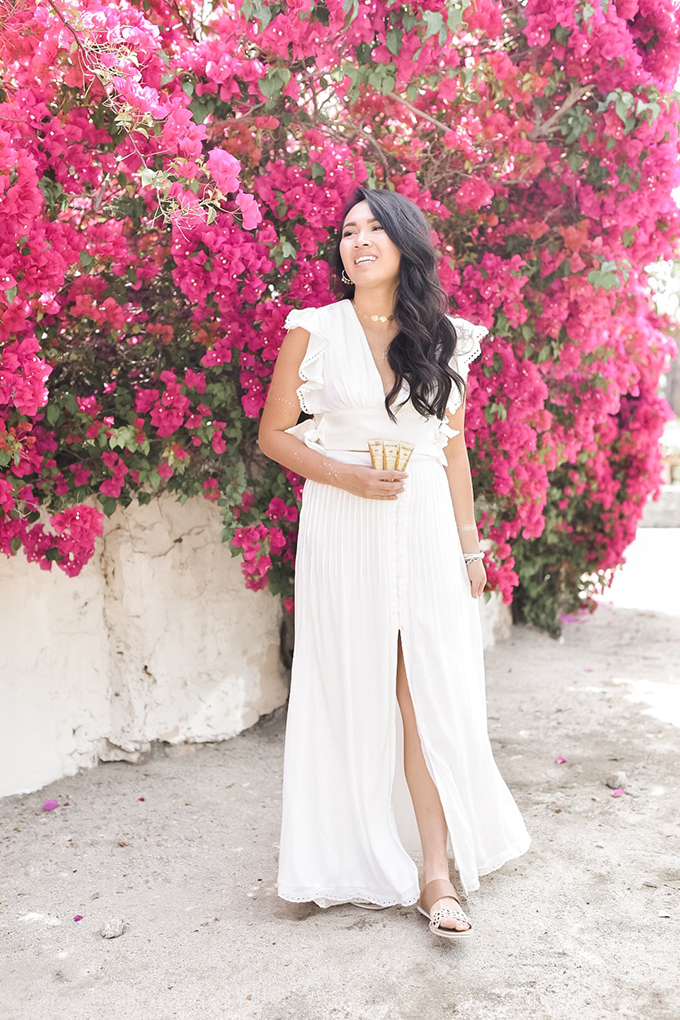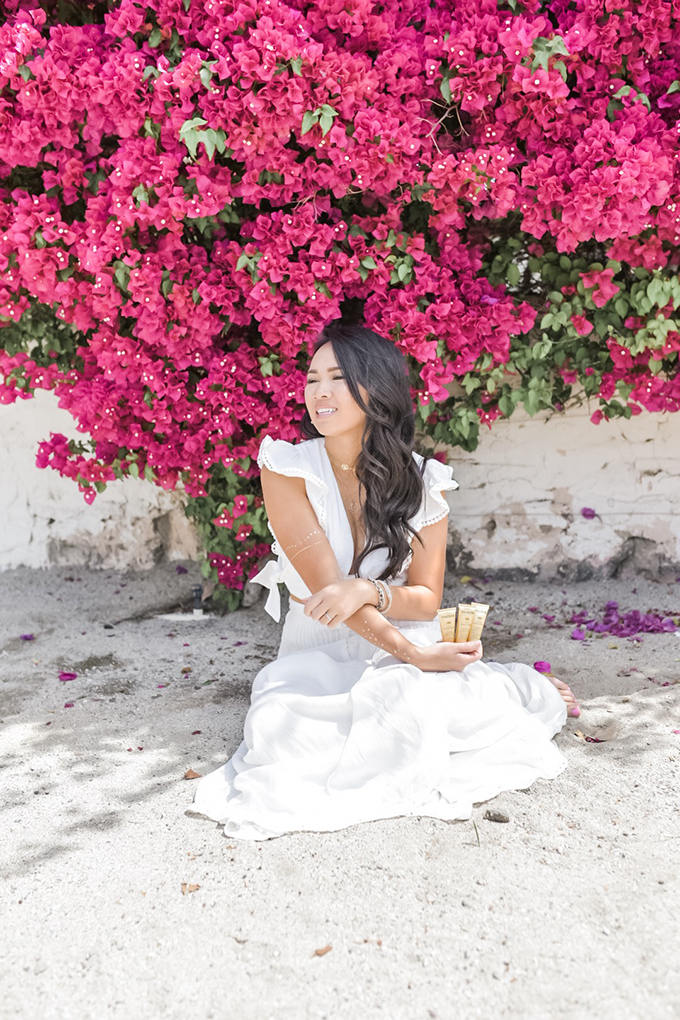 Who had the pleasure of attending any of the festivals that occurred last month? I attended my first festival EVER in Palm Springs and it was unlike anything I've ever experienced. I loved how different and careless everyone was, how calm the festivals actually were, the music that played, and I loved that I was able to play around with my outfits and hairstyles and be a fun version of myself. One of the things I enjoy about traveling is that you're going to a new place, experiencing new things, meeting new people, and dressing up for different occasions.
I usually only have one hair style; big wavy curls, but during festival season, I was able to get my hair styled in braids, half dos, mini space buns, and top it all off with glitter and flowers. I had a different hairdo every day but styling my hair every day meant I was curling my hair with a curling iron everyday (sometimes multiple times a day). I felt the damage after the first day and my hair was FRIED. Between the curling iron, the sun beaming on me, insane amounts of hair spray, and pulling glitter glue out, I felt that my hair was brittle and falling out. I had just gotten a haircut a week prior so when I felt how much damage the sun and heat had caused, I was really surprised. In the past, when my hair starts drying and dying, I chop it off.
My friends have used the
Pantene Pro-V Intense Rescue Shots
in the past and recommended it to me. I decided to try it out after the festival weekend and the results surpassed my expectations. I knew that it would help treat my festival damaged hair but I felt that I got a new set of hair…..after one use. You know that feeling you get right after you get your hair cut and styled at the hair saloon? That's what it felt like. It was simple to use as well. No wonder it's the #1 new selling treatment in the haircare category. You apply the treatment after shampoo and in place of your conditioner, comb it through your hair from root to tip, and then rinse it off. It's much easier than a hair mask because you leave it in for 30 seconds so it conditions deeply and then you rinse it off for 30 seconds. I'm not too big on dry shampoo so when I curl my hair 3+ times consecutively, I use the
Pantene Pro-V Intense Rescue Shots
to revive it.
A festival means constantly curling and ironing your hair which can cause serious damage so I wanted to share some heatless ways to style your hair. These are really easy to do and can be done before bed! You can seal all these curls with a Pantene hairspray of your choosing and you're set.

BRAIDED CURLS
1. After you've showered, comb your hair
2. Flip your hair upside down
3. Bring a ponytail in the middle and start braiding (pigtails)
4. Tie with a small elastic band at the bottom

PINNED CURLS
1. Tie your hair into a high ponytail
2. Grab about an inch thick of your hair and wrap it around your finger,
3. Use a bobby pin and pin your hair hear the ponytail
4. Repeat steps 2 & 3 until all part of your ponytail is pinned

HEADBAND CURLS
1. Take a stretchy headband that you can sleep in and place it on your head.
2. Take 1 inch chunks and start twisting
3. As you're twisting, wrap it around your headband until the very end
4. Repeat steps 2 and 3 until all of your hair is twisted into the headband.


Pantene is the official haircare sponsor at Coachella, Stagecoach and Firefly this year but whatever festival you attend, know that you can rely on the
Pantene Pro-V Intense Rescue Shots
to help repair your hair post-festival. Available at HEB.
Thank you so much for reading!
xo,
Annie
**This content is sponsored by Pantene. All thoughts and opinions are my own.