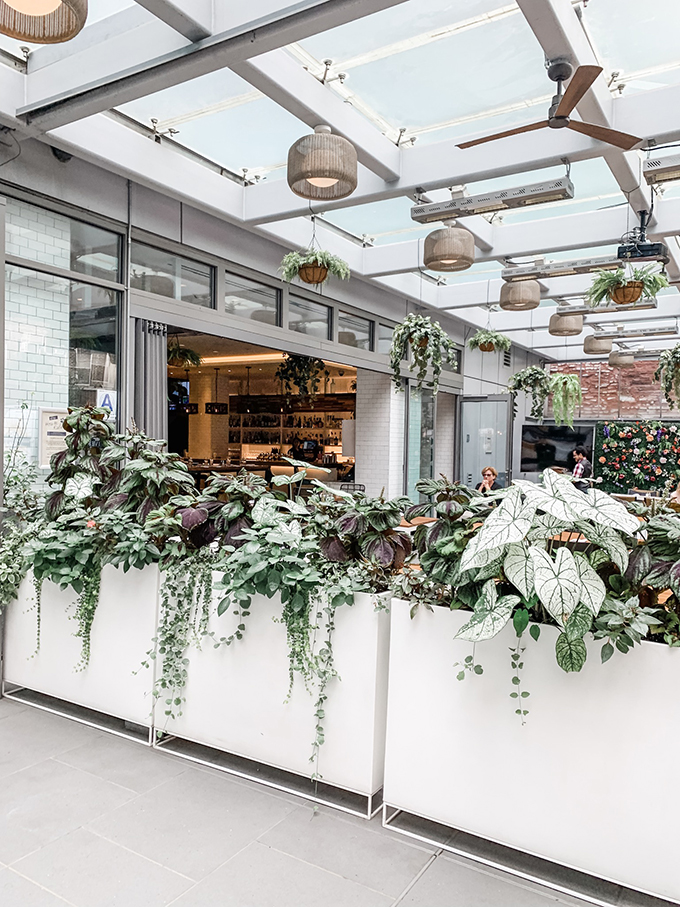 HI!! I've been meaning to get to this post live a few weeks ago, but life happened. I'm finally sitting here getting it done!
When I first heard that bloggers went to NYFW, I was thinking to myself, "I'll never get on that level to be able to attend". At the beginning of this year, I learned that NYFW isn't just for influencers, models, or "special" people. It's open to everyone. When we think of NYFW, we typically think of models walking everywhere while getting their pictures taken, runway models walking down, and everything in between. Yes, some of it is like that but there is so much more. There are many show rooms that we can access by simply sending an email. The shows are probably the last on my agenda to be completely honest. I've attended a couple and was only inspired by one. For me, visiting NYFW is more for the experience, to meet with brands that I have worked with and love, meet new people, eat a lot of food, and enjoy the new work environment for the week.
This season was actually pretty calm for me. Even with it being calm, something was always on our agenda. I think the thing about working and traveling is finding a balance between work work work and actually enjoying the destination. Whenever I had down time, I'd text our group to see who would be back at our hotel and then explore the city. We stayed at Innside by Melia again and couldn't imagine staying anywhere else. The location is central, 10 minute walk from the Flat Iron Building, 5 minutes from delicious restaurant, and the hotel is beautiful and open. We stayed there last February and it was a pleasure to be back. (Full Hotel Review Here). We were able to grab brunch this time inside their restaurant and if there's a spot to get brunch in NY, it's here. I was telling the girls that I could have skipped out on the day just to sit here and eat. When we're in NY, we barely have time to eat so being able to get a real meal was a game changer. The hotel has a great lounge area, two bars, outdoor seating, and clean rooms.
Honestly, as far as food goes, I haven't had anything bad in NY. That is a solid truth. I've eaten at maybe 15 different places over the course of all my trips and the food there is truly amazing. Especially Italian food. Whenever we were craving anything, we simply googled "Italian restaurants near me" and pick one. Roselyn and I went to China Town and Little Italy one day and got to see all the food stands and try out some ramen. I feel that if it has 3.8 stars (out of 5) or above, it's pretty good.
When it comes to transportation, I definitely regret taking so many Ubers. $8-$15 here and there doesn't sound like much but it adds up quickly! I highly recommend learning how to use the subway or preparing to walk a lot. There were a couple of times where we walked long distances and it was so pleasant. I was soaking up all of New York. In Houston, the weather and grunginess kinda prevents that most months of the year.
It's always an incredible opportunity to be able to attend NYFW. I've met other fellow bloggers that have been following for years, met with incredible PR Agencies and brands, and truly put myself out there. I feel like a different version of myself when I'm there and it's always so much fun.