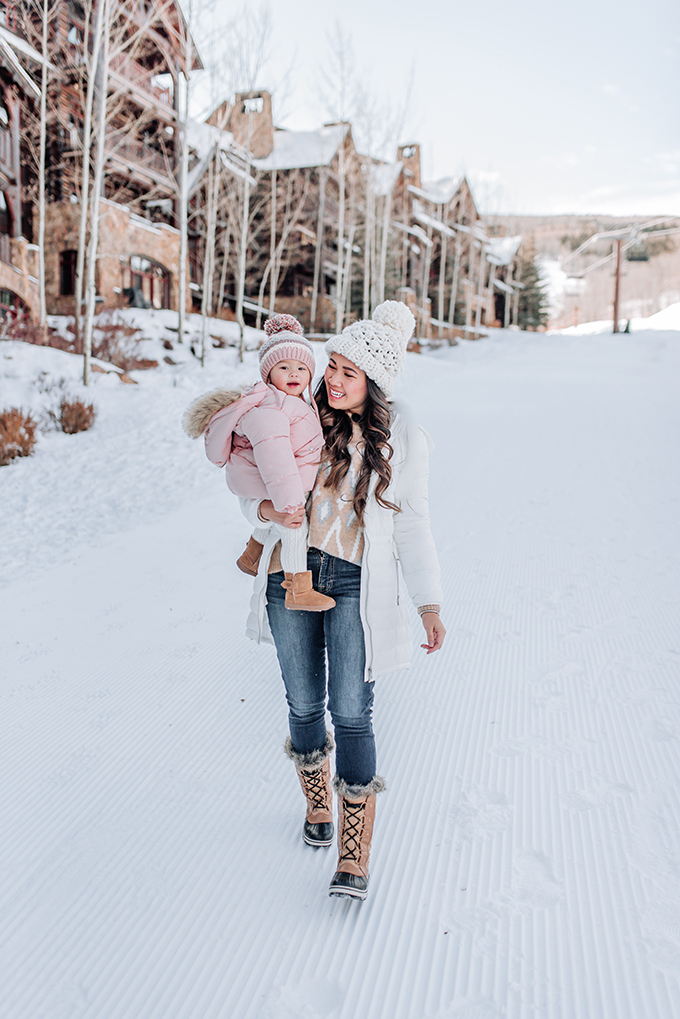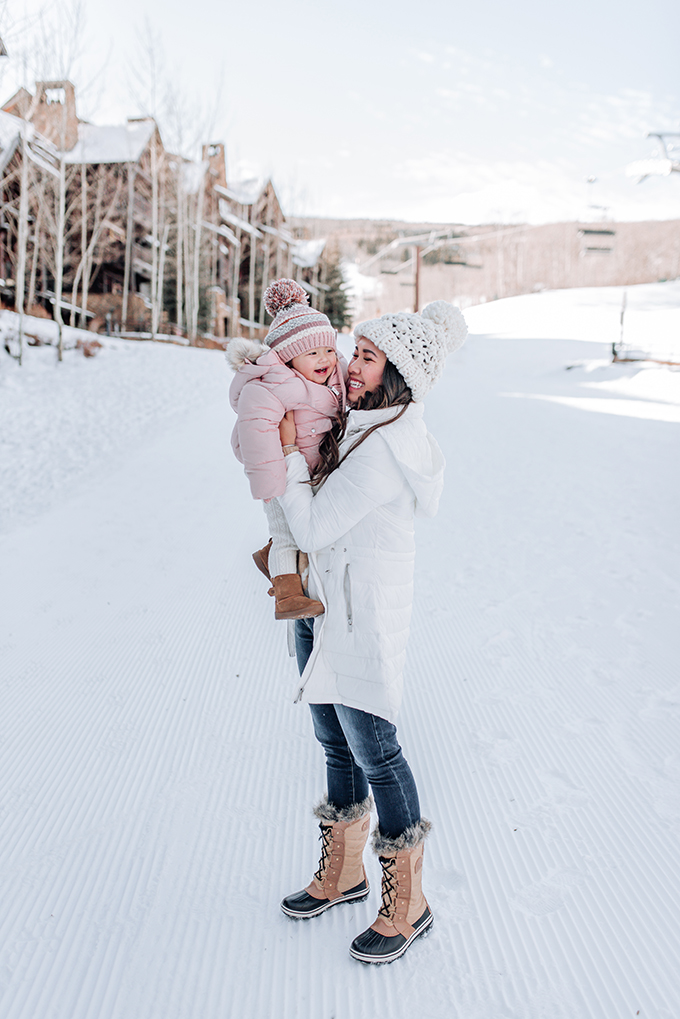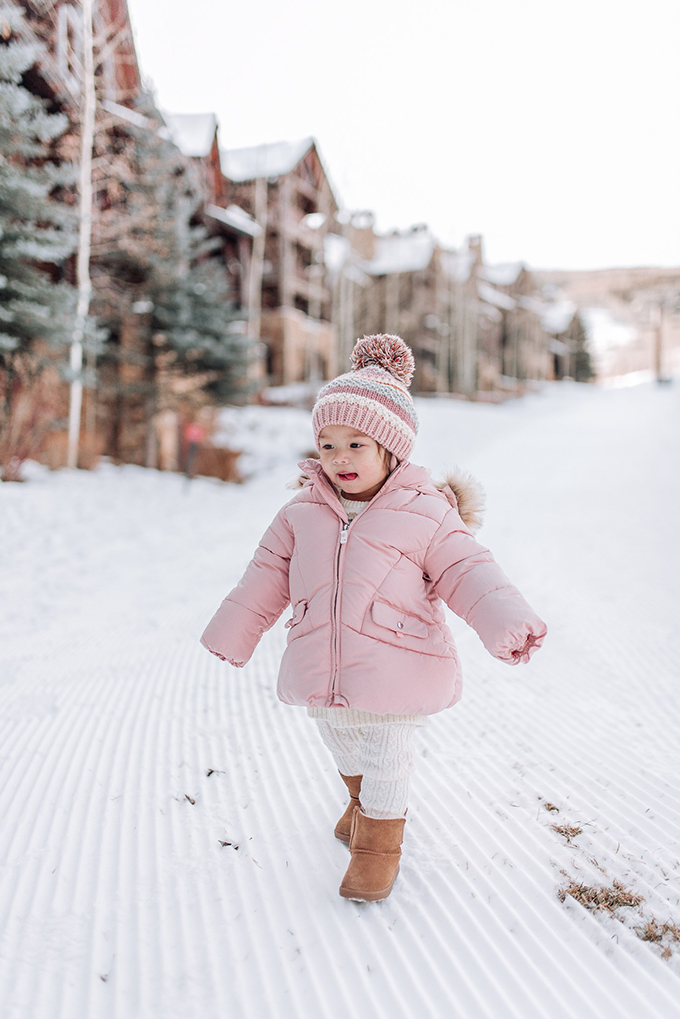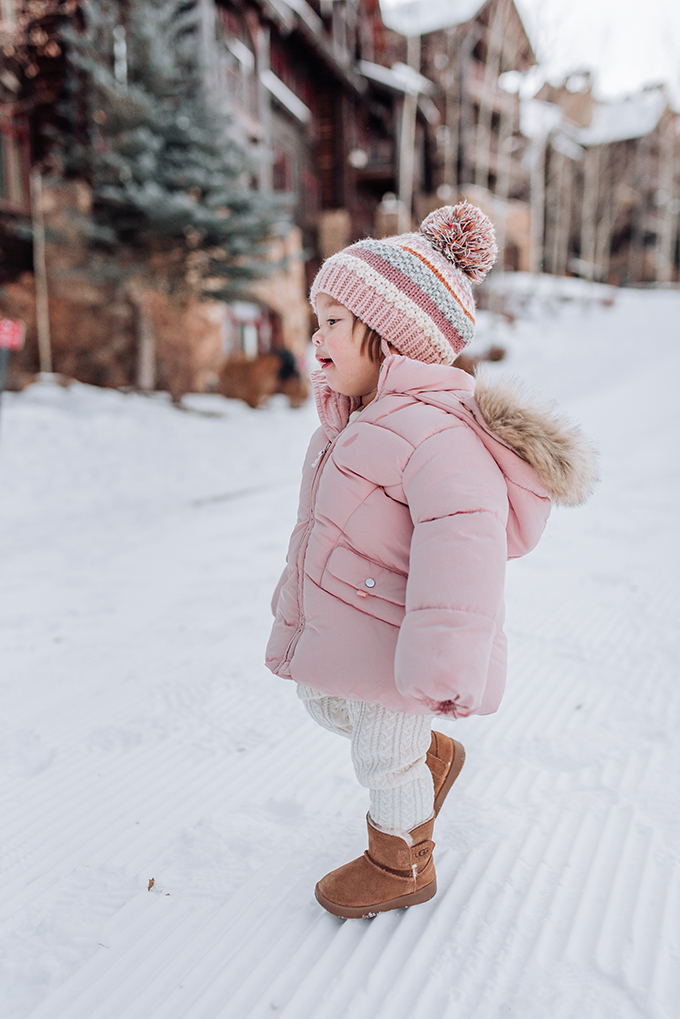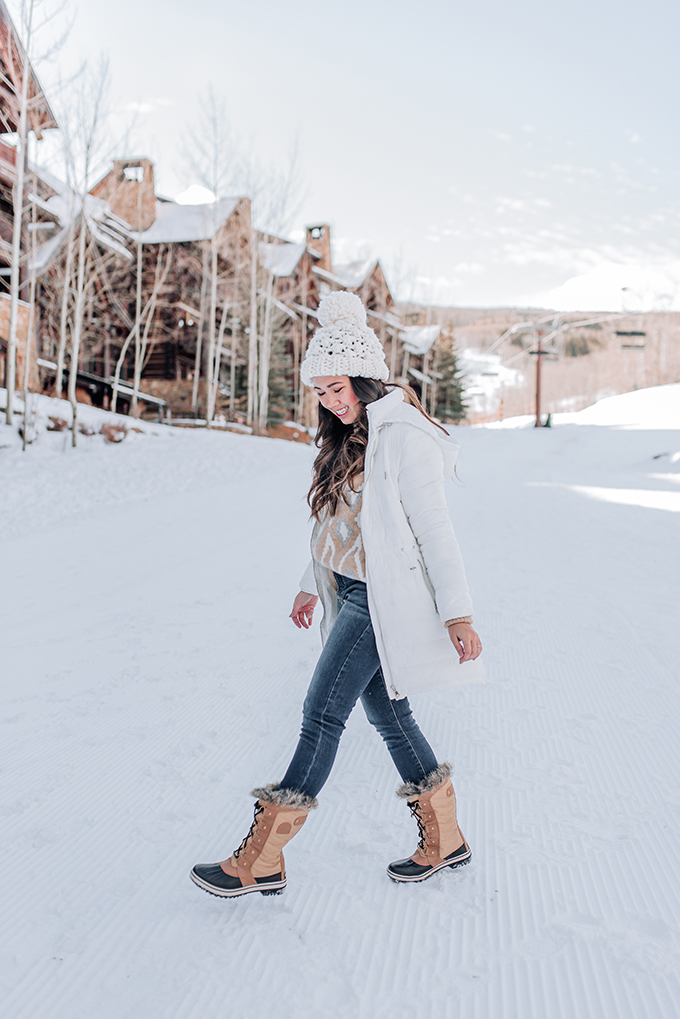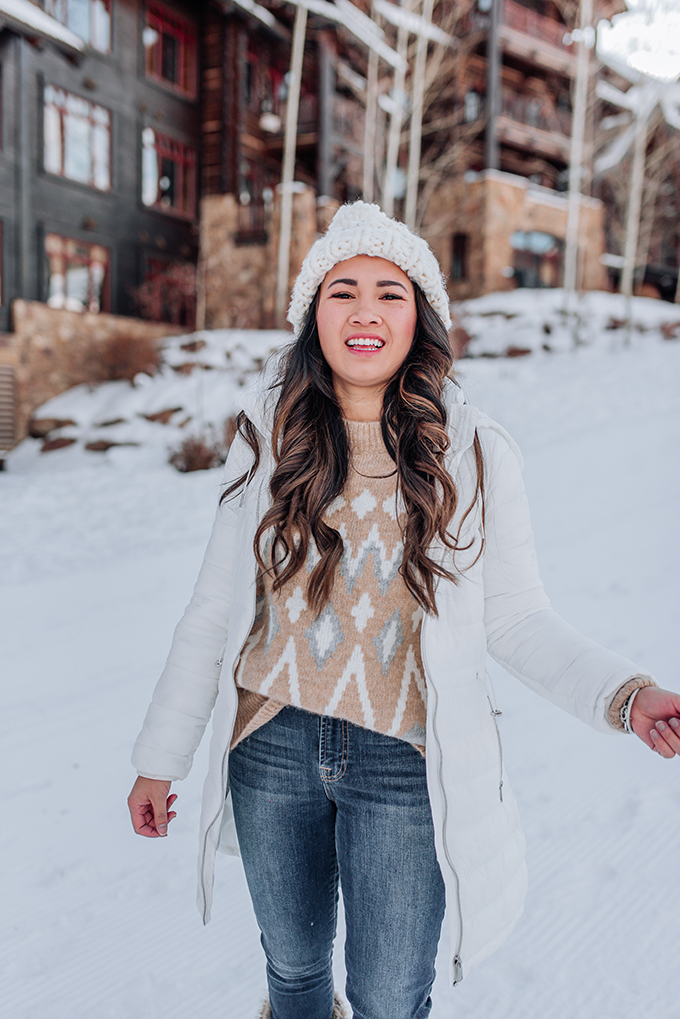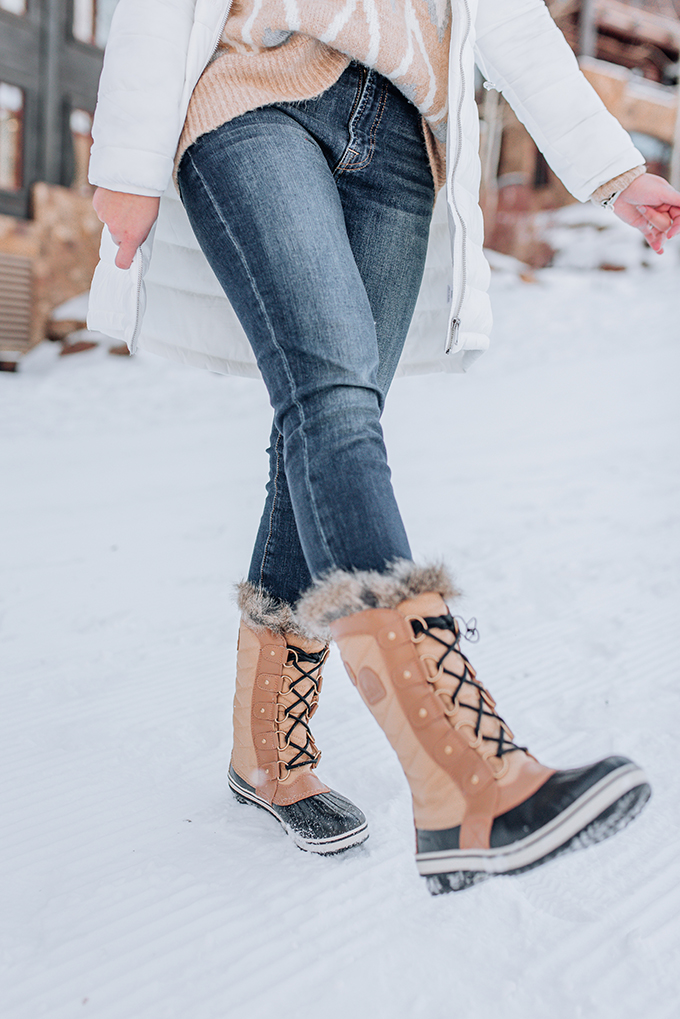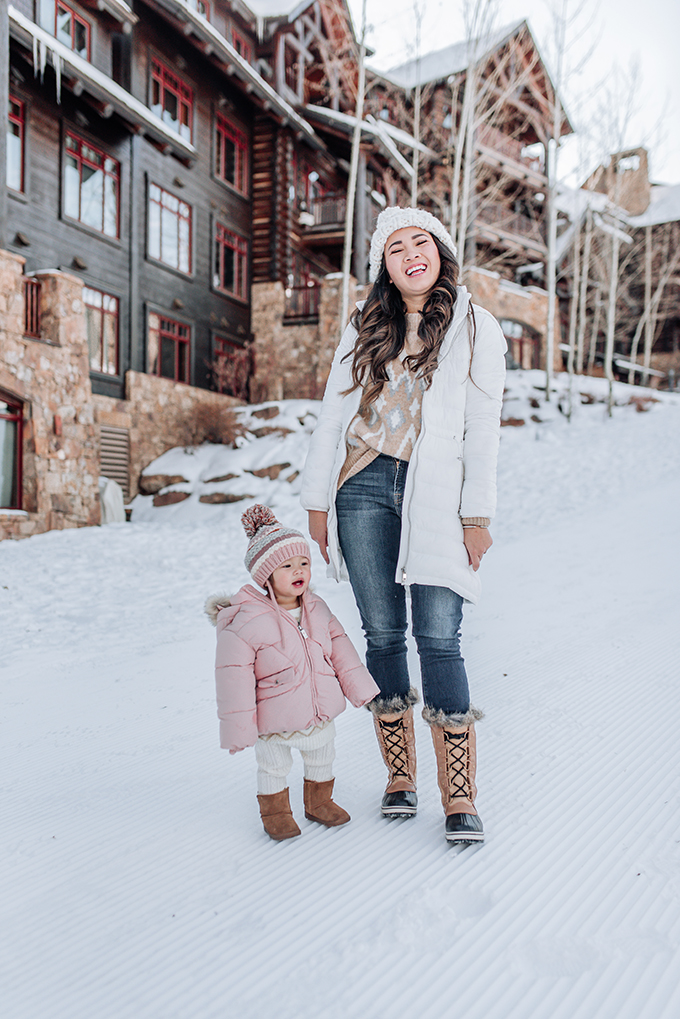 Currently half awake as I'm writing this because if I don't share these outfits now, I'll probably forget. I've been going through a weird stump where I was only writing blog posts to get a post out. It wasn't exciting anymore and I felt that I was a broken record player when talking about my outfits. Working from home gets old really quick and I felt that this trip to Colorado gave me life in myself and my work. I felt creative and because y'all were asking me questions about what to wear, what to bring, what to do, I felt that I had a purpose again with writing on my blog; to share my insights, life, and connect with y'all.
One of my most asked questions was "what to pack"? I wrote exactly what we packed in this post. This post is more for people that are going to the mountains but don't plan on skiing, snowboarding, ect. Chloe and I pretty much chilled the entire time. I snagged this coat for her at Zara for only $30! It's super thick and was great for the snow. It isn't water repellant but when snow got on it, most of it just slid off. For baby shoes, I bought these UGGs for her and then this water repellant spray. It worked like a charm. I doubled up on her leggings and if she wore jeans, I'd put a legging underneath.   Chloe is weirdly freaked out by gloves so she didn't wear any. I feel that most babies don't wear gloves or they only end up being on the ground. I pulled her sleeves down to block out the wind/cold.
For my outfit, it's pretty much the same. I absolutely love this coat. It's not made for negative degree weather nor is it "waterproof" but it was perfect for light snow and normal "snow weather". The elevation is so high that when the sun is out, is feels like you're burning. That's why you see people skiing with light sweaters or half naked sometimes, lol. I decided to invest in these Sorel boots because they're a classic snow boot that comes back every year and you NEED water proof/warm shoes. Forget the gloves, beanie, and thick jacket. If you don't have proper shoes, you will FREEZE. Of course, you'll need jeans, leggings, sweaters, and beanies when packing.
Tommy, Liam, and I are so use to the snow that we didn't make a big deal out of Chloe's and Easton's first snow. I didn't realize it until maybe a few hours later, lol. Chloe had such a different reaction than Liam. She was super nervous about it and would NOT touch it, lol. She pretty much walked around inches away from me and that's it. I pretty much held her the entire trip but there were moments where she'd run through the snow all excited. She's so much like me, it's crazy.
We had such an amazing time in Colorado and I know we're going to be back next year. I'm working on a big blog post on our stay and details on what we did, where we ate, eat. So stay tuned!
Thank you so much for reading!
xo,
Annie