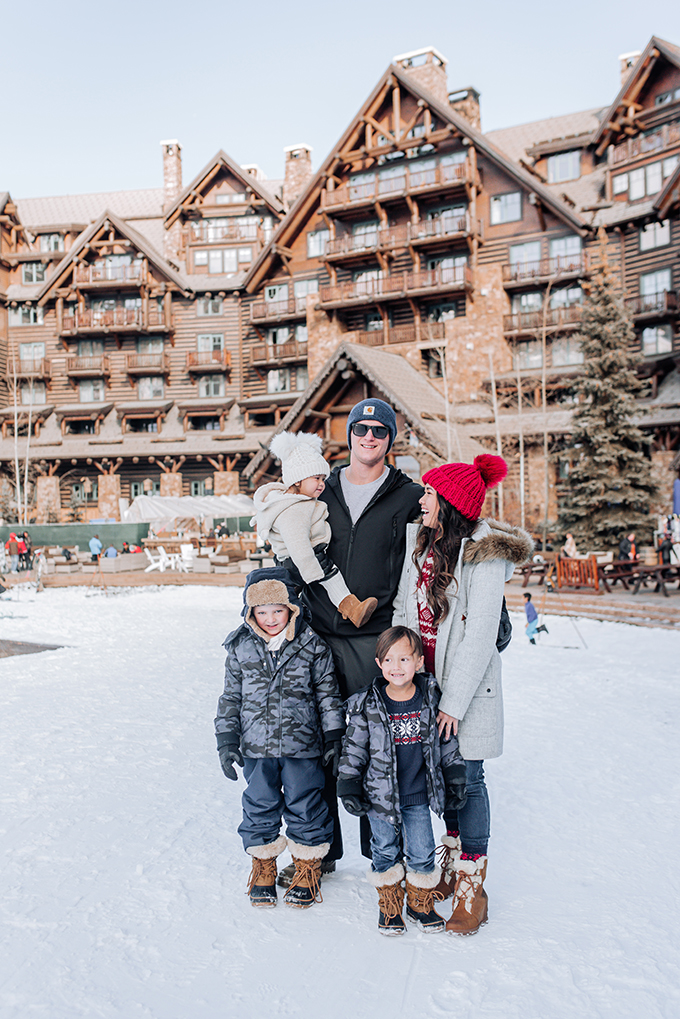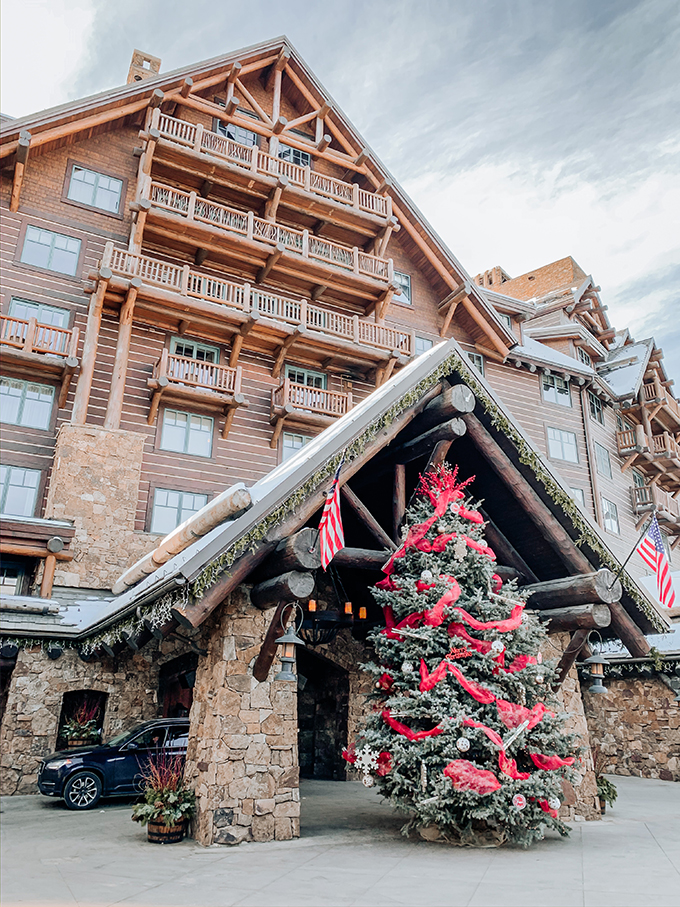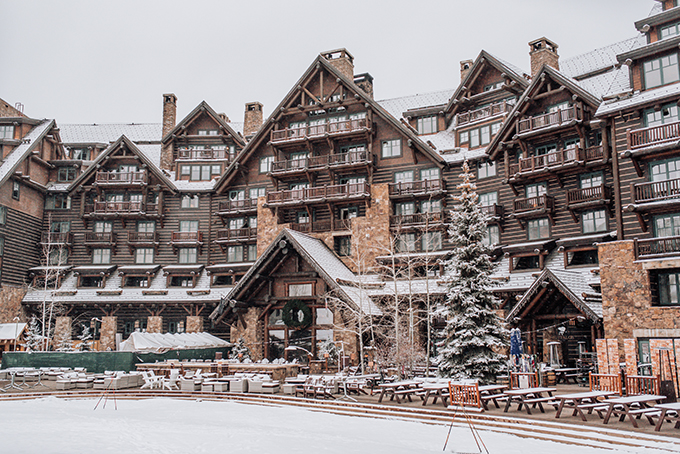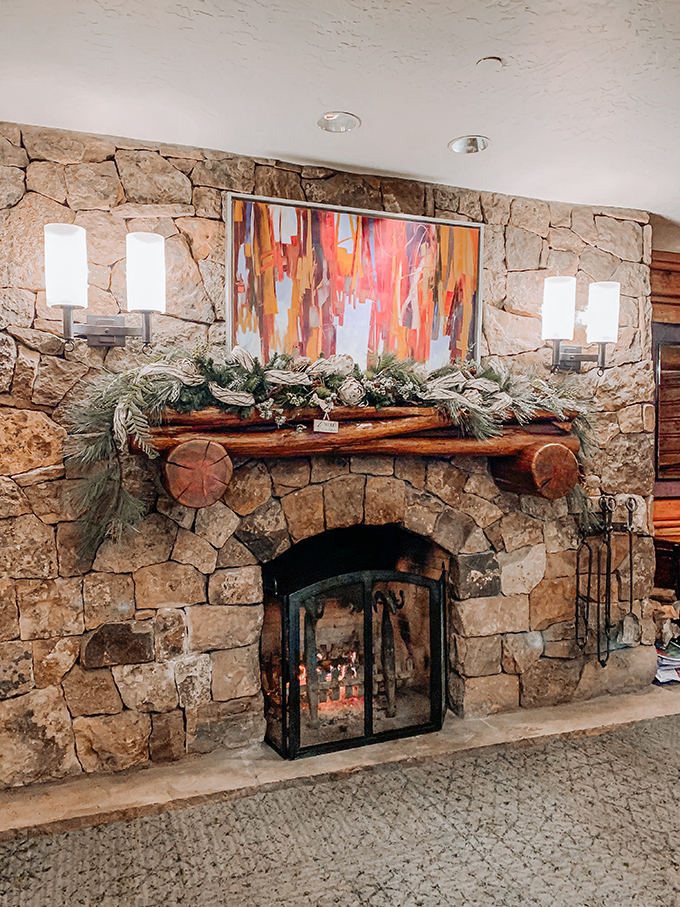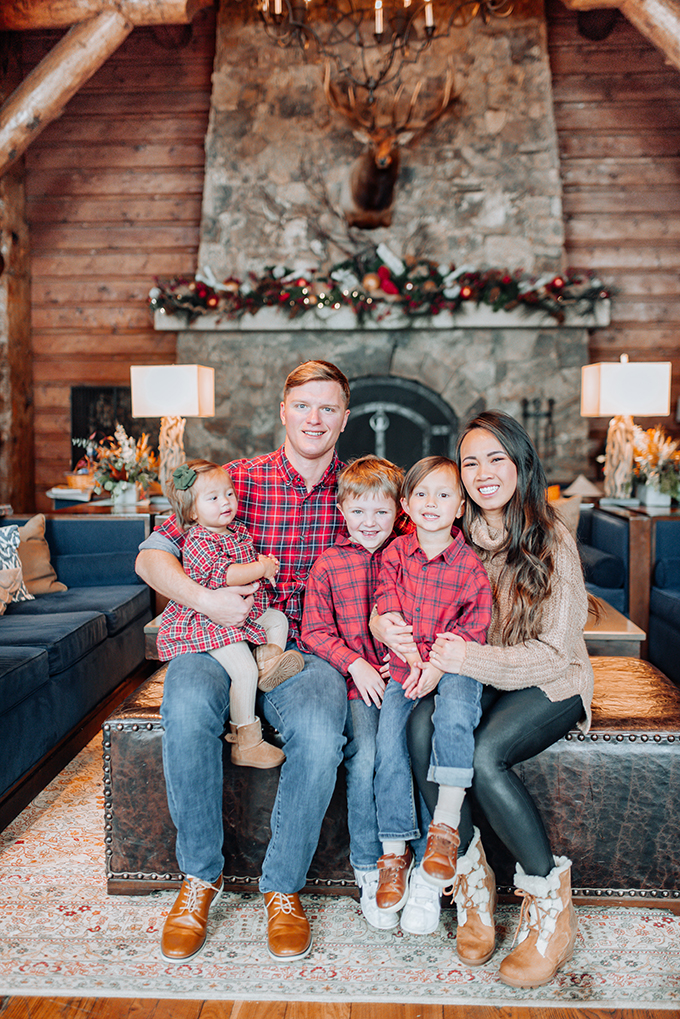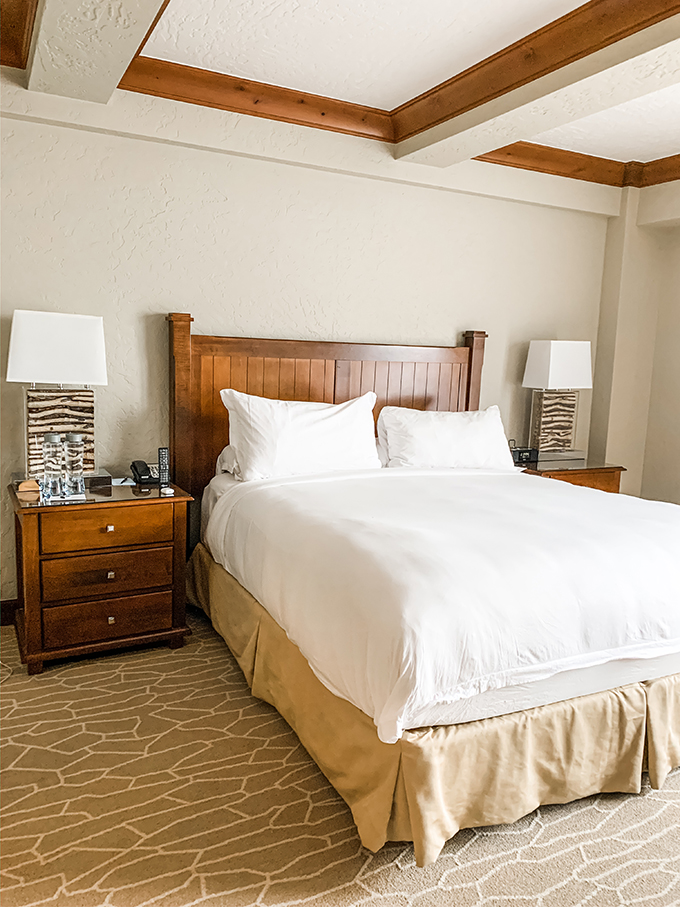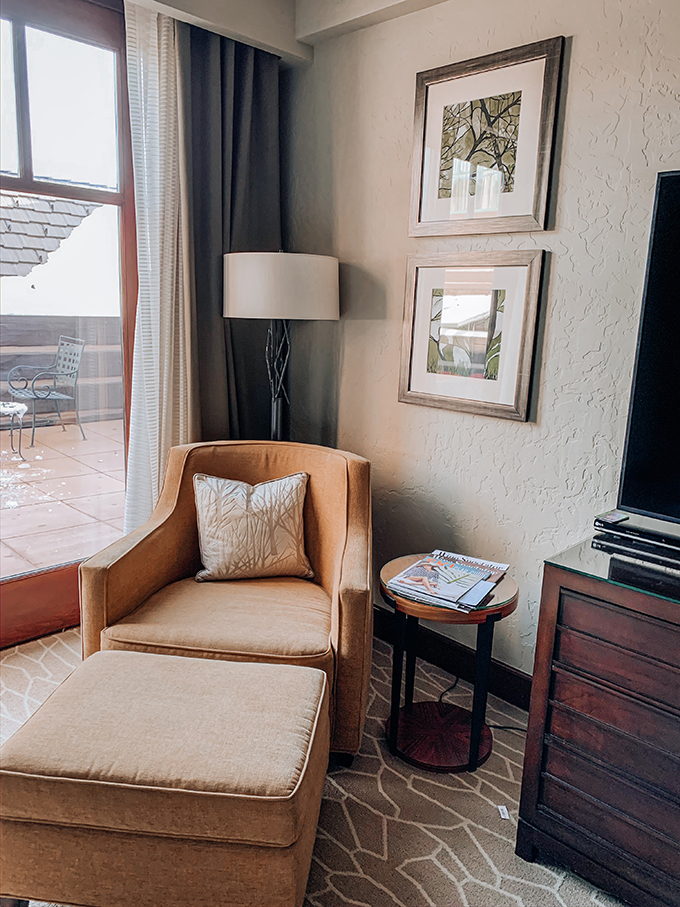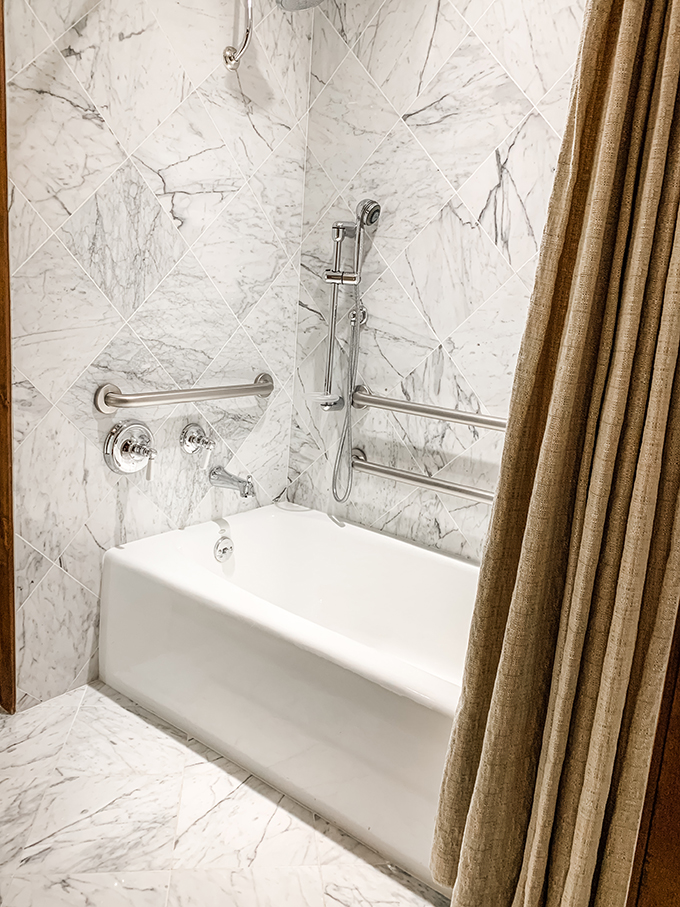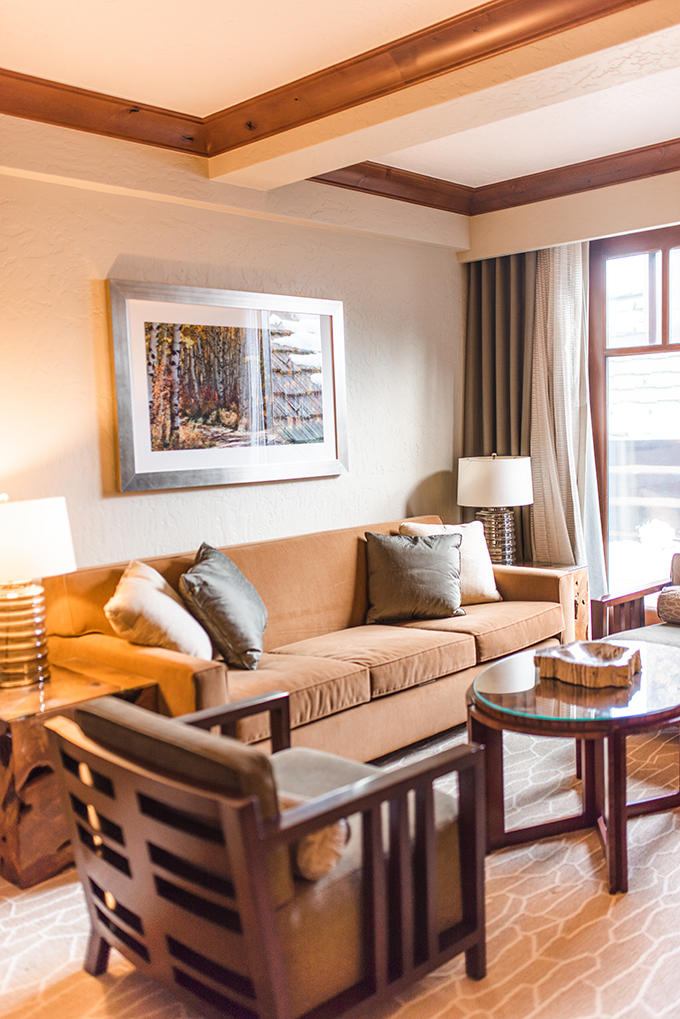 Oh gosh, I don't even know where to begin when talking about this trip. Tommy, Liam, and I haven't been back in Colorado for over a year and it was so strange to think about how we use to live here! Even though Houston is home, Colorado was our first home as a family. We spent a lot of time in Colorado and wanted to create more memories with all of our children. This was Easton's first trip on a plane and out of Texas! He thought the airport was so cool and was that child that asked ton's of questions; "Is that our plane", "Is that the biggest one", "when do we get on it"? Flights from Houston to Colorado are pretty short, 2 hours. We decided to head to Beaver Creek this year and stay the the
Ritz Carlton Bachelor Gulch
. This resort was an absolute dream! The resort look right out of a holiday movie. Our family stayed at the resort 80% of the time so I wanted to break down all of details for y'all!
LOCATION
Bachelor Gulch is an area up in the mountains of Beaver Creek. It's about a 10 minute drive from Beaver Creek Village and 20 minute drive from Vail. The resort has its own land up on the mountains with stunning views. The resort is massive with
AMENITIES
The amenities are truly endless. Ritz Carlton offers a full 21,00 sqft spa, with sauna, steam rooms, grottos, and pools. On Thursdays, they allow children to visit the spa for a fun night swimming. They take reservations and spots are limited. They also have a huge fitness center, an all you can play game room, nanny services, ski lifts right outside the hotel, shuttle service, several stores, on site ski rentals, heated pool, and hot tubs. The resort also offers meeting rooms!
LOBBY AREA
There were two nights during our stay that sat in the lobby with a glass of wine and caught up on work. The lobby area offers comfortable seating, bars, a fireplace, and even boardgames. There are Christmas trees everywhere which makes it feel like you're at home. There are table everywhere too so you can pick up some breakfast and eat in the lobby versus the bedroom.
OUTDOOR AREA
We spent so much time outside. When you have 3 children, convenience is everything. I can't express what a difference it made to have the ski lift and bunny slopes right outside of our hotel. It was Liam and Easton's first time skiing and they spent a lot of the time learning on the bunny slopes. The resort also has a ski rental store on site so you're able to pick up and drop off right there. When you walk out the lobby, you immediately see the beautiful mountains. There's a huge fireplace to roast s'mores overnight, a walk up bar, tons of seating, the pool area, and tons of snow. The resort is working on building another bar because the first bar has been so popular. The bar and new outdoor seating area is expected to open very very soon. There are limitless outdoor actives. Whether you want to go skiing, build a snowman, or sit by the fire, it's all right there.
BEDROOM
We stayed in the Executive Suite during our trip and it was very spacious. We had a full size living room, a pull out sofa, work desk, 2 large TV's, fireplace, a guest bathroom, a king size bed, two large walk in closets, a double bathroom, and a spacious balcony area. My favorite spot was the living room. I loved staying up with Tommy and my siblings while the children slept in the other room. We had a few glasses of wine, played games, and stayed warm by the fire. The main bedroom was unreal.  The beds were so comfortable and the closets made it so easy to organize everyone's clothes. The bathroom was all white and had a standup shower and a bathtub for the kids. I'd say that the children's favorite part was the outdoor patio/balcony area. Every morning, they would wake up and ask to see the snow. It was so amazing to slid the back door open and let them play for a bit before getting the day started. It was completely closed in and safe.
FOOD
We ate at 3 places inside the resort and everything was delicious. Our first morning we actually had a quick bite to eat at their coffee shop which has these huge breakfast burritos. They're so good and quick to grab. We did dinner at Buffalos and OH.MY.GOD. it was one of the best meals that I've ever had. I ordered steak and it was the best I've ever had. The kids had the salmon kids meal and it was so juicy and refreshing from all the chicken nuggets they had been eating. There is a bourbon cream brûlée on their dessert menu that I recommend. On our third day, we ate brunch at WYLD and it was very good. They offer unique dishes created by the chef, your classic brunch entrees like waffles, eggs, ect, and buffets. I love trying out new dishes when I travel and I love that the chef is always change a bit of it up.
12 DAYS OF WONDER
I wanted to share all of the actives the resort will be offering during the Christmas season and it makes me want to plan another trip. From December 21-January 1st, the resort will be having their 12 Days Of Wonder; 12 days of festive events for everyone. There will be s'mores, pop ups, decorating cookies, candle making, hot cocoa, and a day with Santa and his elves. The events are perfect for families and even a fun date night with your significant other. There are still rooms available during Christmas week but they usually book up fast so be sure to plan for your holiday trip soon!
Outside of the resort, there are plenty of other actives as well. We went to Vail to stroll around the town and it was beautiful. Vail was actually the first trip Tommy, Liam, and I ever took. We went to Beaver Creek Village for the first time and there were tons of restaurants, ice skating, gorgeous mountain views, and places to have drinks. They also have firework shows too! There's a shuttle that runs from the resort to the village every 20 minutes so it makes it easier to travel from the resort to the village.
I hope this guide has helped with your next trip! Thank you so much for reading.
xo,
Annie