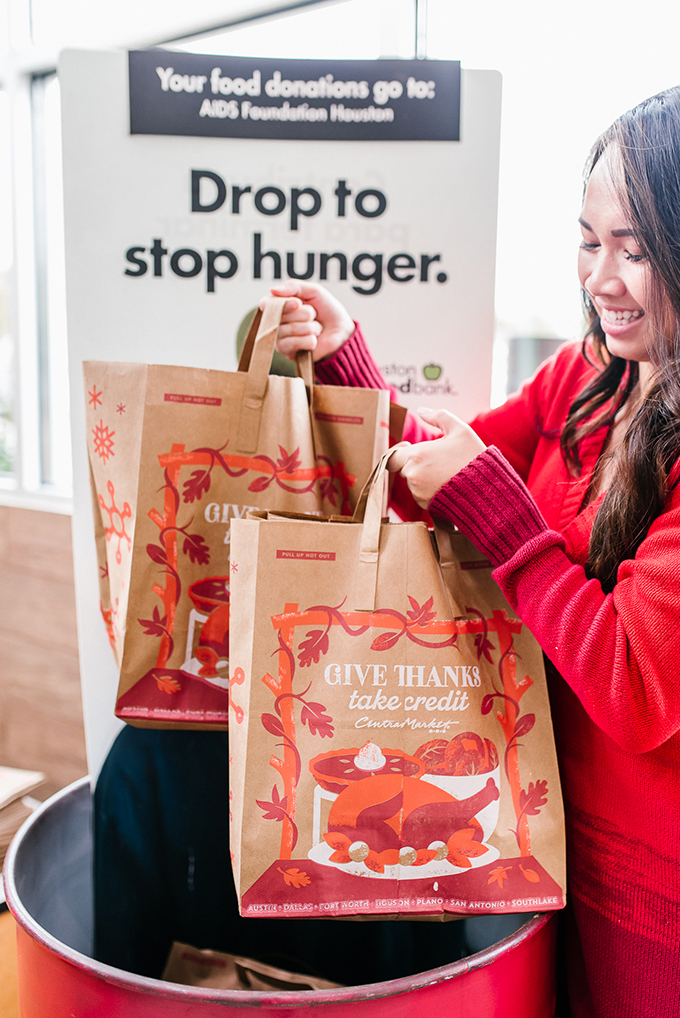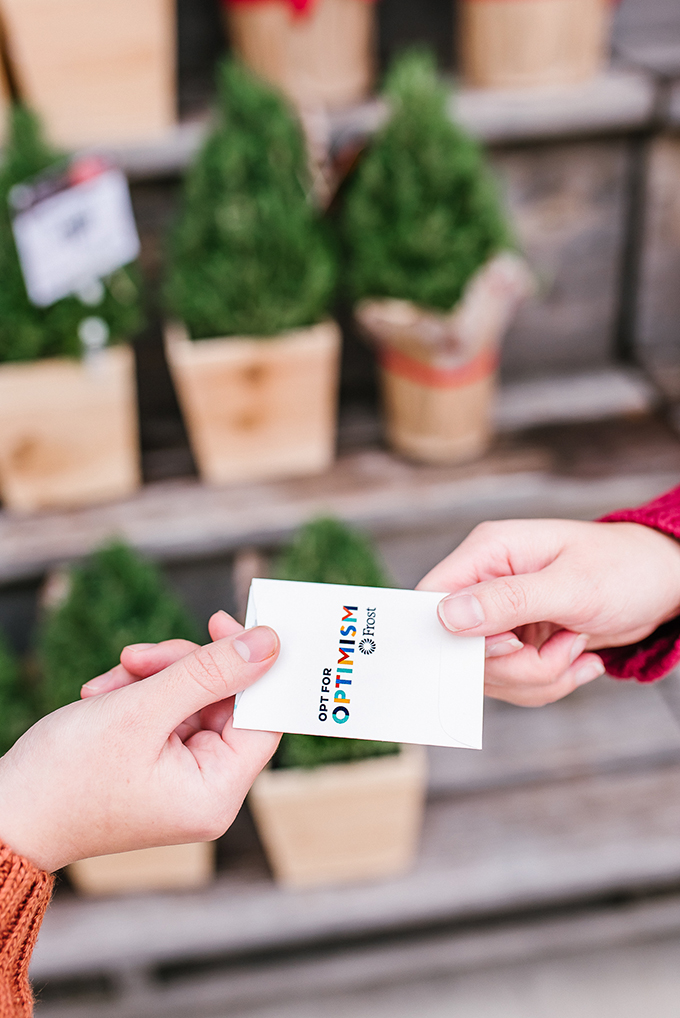 For most of us, the holiday season is about spending time with family and friends, buying and receiving gifts, creating lifelong memories, and giving back. Personally, this time of the year is special to me because I love doing everything I can to help bring smiles to others and have a positive impact. Growing up, my mom taught me how important it is to help those that aren't as fortunate as us. Regardless, if we barely had enough food for our own table, there's always something you can give/donate. It doesn't matter how small or big that contribution is, what matters is that you're making an effort to help others. I'm very thankful to have teamed up with Frost Bank to help encourage everyone to "
Frost It Forward
". Frost goal is to encourage everyone to be kind to others, to donate, to help those in need, and to spread holiday cheer to those outside of your circle. 
With our gift cards from Frost, I knew exactly how I could help others and spread holiday cheer. Recently, Houston's Food Bank, lost over a million pounds of food due to a leakage. TONS of food was thrown out , which can prevent families from receiving food this holiday season. The boys and I went out to our nearest grocery store to get nonperishable food to donate to Houston's Food Bank. During this time of the year, most grocery stores have huge cans dedicated for food donations so it's super easy to contribute. We used our gift card to purchase everything and dropped it off. There was a sweet elderly lady that saw our family donating and told us that we inspired her to do the same. I knew right there and then that my job was done. We gave her a Frost gift card that would help her "
Opt for Optimism
". I'm guilty of this but sometimes we see these donation signs, boxes, stands, etc and we walk right past them, not even thinking about it. When we see others doing a good deed, it turns a lightbulb on in our minds and hopefully encourages us to do the same. There are many easy and simple acts of kindness that you can do for others this holiday season; buy someone coffee, gift toys to children at your local children's hospital, etc.
My mom has inspired me to do as much as I possibly can to help others and do kind things. When I was in high school, our family had 3 vehicles; one for my mom, my brother, and myself. My mom GAVE her car to a family that was a regular customer at her grocery store. My brother and I had to drive my mom 40 minutes every day to and from work. Those months were difficult for my brother and me because it was very inconvenient for us. Looking back, I can see the bigger picture. The cost of us commuting was nothing compared to the difference my mom made in that family's life. That mom was able to drive their children to school or the grocery store. She didn't have to walk in the heat with her children just to go to the park.
Frost 's
 goal is to be generous, encourage people to adopt an optimistic mindset throughout daily acts of optimism, and to be successful in what we do for ourselves and others. 
Visit
 the 
Opt For Optimism website
 to see how you can get involved and help spread generosity.
Thank you so much for reading!