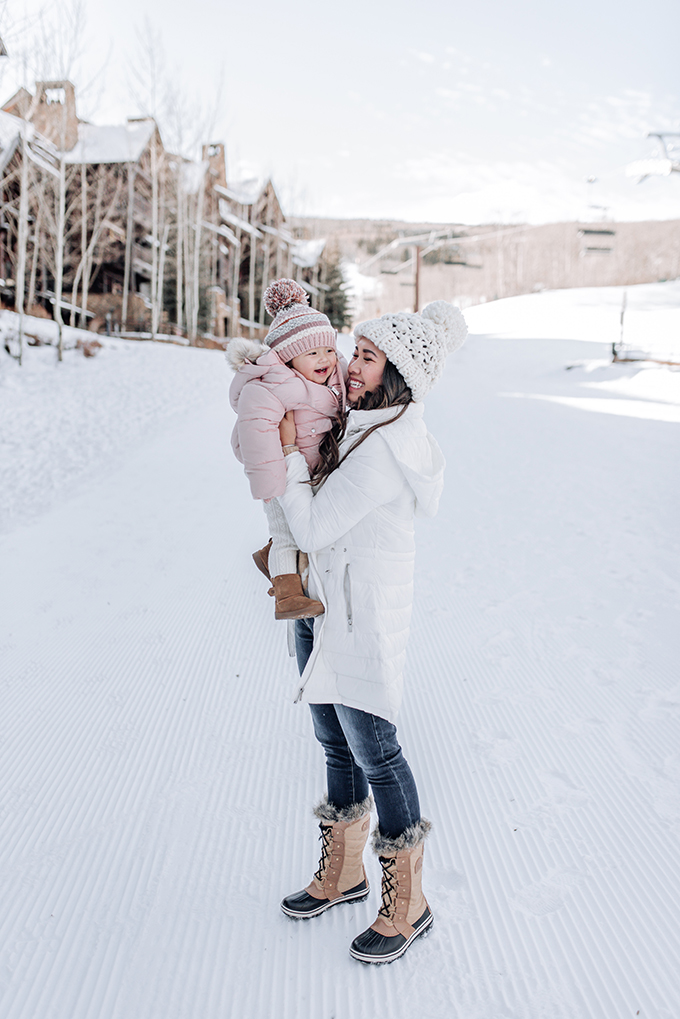 We're SO excited to be back in Colorado! We haven't all been back in about 2 years. It's crazy to think that Tommy, Liam, and I lived there the first 3 years of our lives. Colorado is beautiful but home will forever be in Houston. We're going to Vail for some skiing, snow tubing, and to let the kids enjoy the snow. This is also Easton's first flight EVER! There's only so much we can learn from books. I believe that one of the best gifts I can give my children is being able to show them the world.
I received a lot of questions about what to pack for a snow trip so I organized it all based on Adults, Children, and others. 
WHAT I PACKED FOR THE KIDS:
WATERPROOF JACKET:I got these coats for the boys here. They're going to be using them for skiing and during the nights
REGULAR COAT: I got these coats for under $50 and there super warm and thick
SKI SUIT: I ordered these off of Amazon and they're really thick
WATERPROOF GLOVES: 
I ordered
these
waterproof/snow proof gloves off Amazon. We tried them out yesterday and they boys were 
able
 play in the snow for about 2 hours before their hands got a bit cold. 
WATERPROOF SHOES: We aren't going skiing again for the rest of the season so I didn't want to spend over $100 on shoes. These have been amazing on the boys so far and have great reviews! 
THICK SOCKS: Normal ankle socks do not cut it in Colorado. We already had a few socks but I ordered more. These are thick and stay on their feet.
SWEATERS:Liam is wearing sweaters from last year and Easton got a couple from Gap. 
JEANS: We're bringing jeans that they already own and are putting the skinny joggers under for warmth
JOGGERS: These joggers are AMAZING! The entire inside is lined with the faux sherling material. So it'll keep them so warm
BUNTING: If you're bringing a baby, I highly suggest getting a bunting. Ours isn't waterproof but we also got Chloe a snow suit from my cousin and a waterproof jacket from Zara. 
Here's this snowsuit that I found online. 
IBRUPROFEN & ADVIL:For emergencies
LOTION:The air is extremely dry in Colorado so we packed some lotion 
CHAPSTICK:Chapstick is a MUST!! Your lips will literally crack because it easily dries up. 
I'm personally not skiing because I'd much rather go tubing, cozy up in the hotel, and go ice skating. My sister is going skiing and she is using things from friends or Colombia that she got years ago. If you're looking to see what to pack for yourself if you're going skiing, it's everything listed in the kids section + ski pants. 

I hope this helps when you're packing for your next winter adventure!