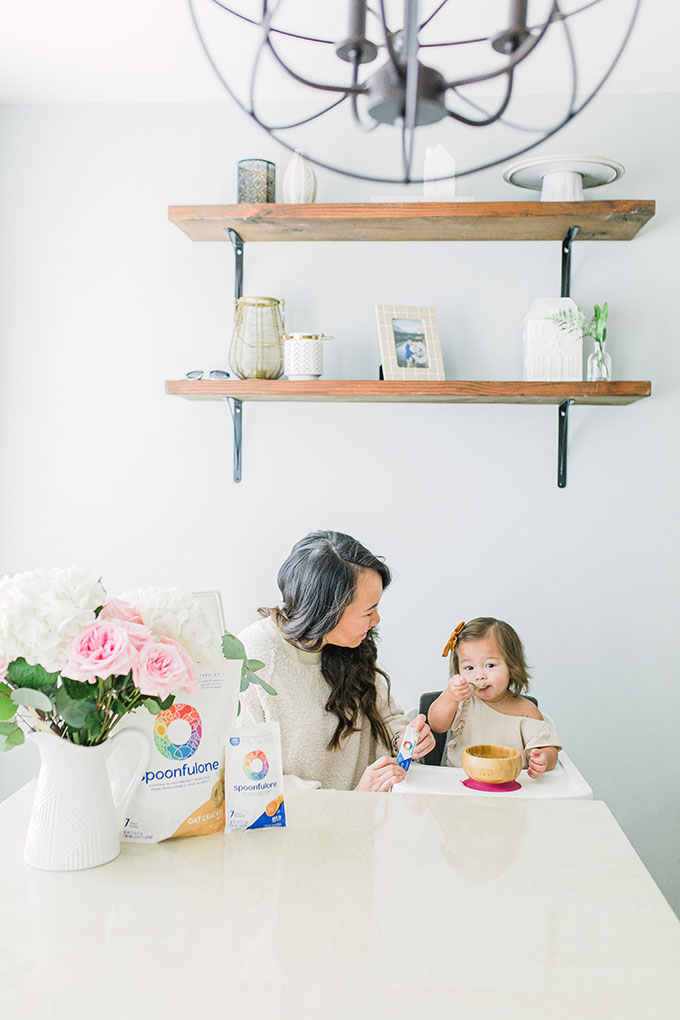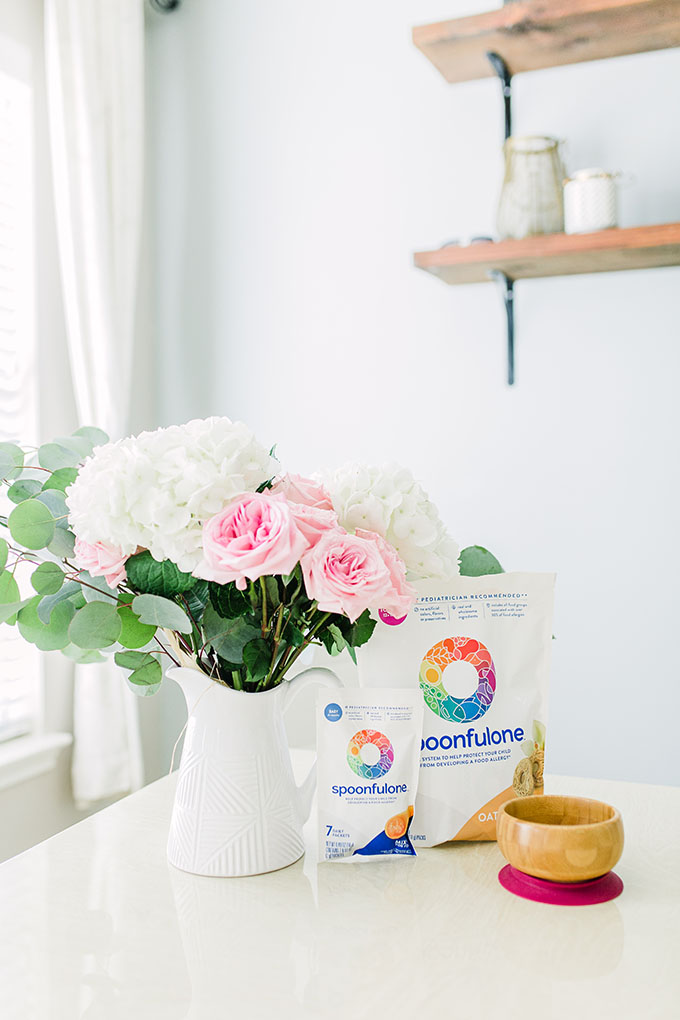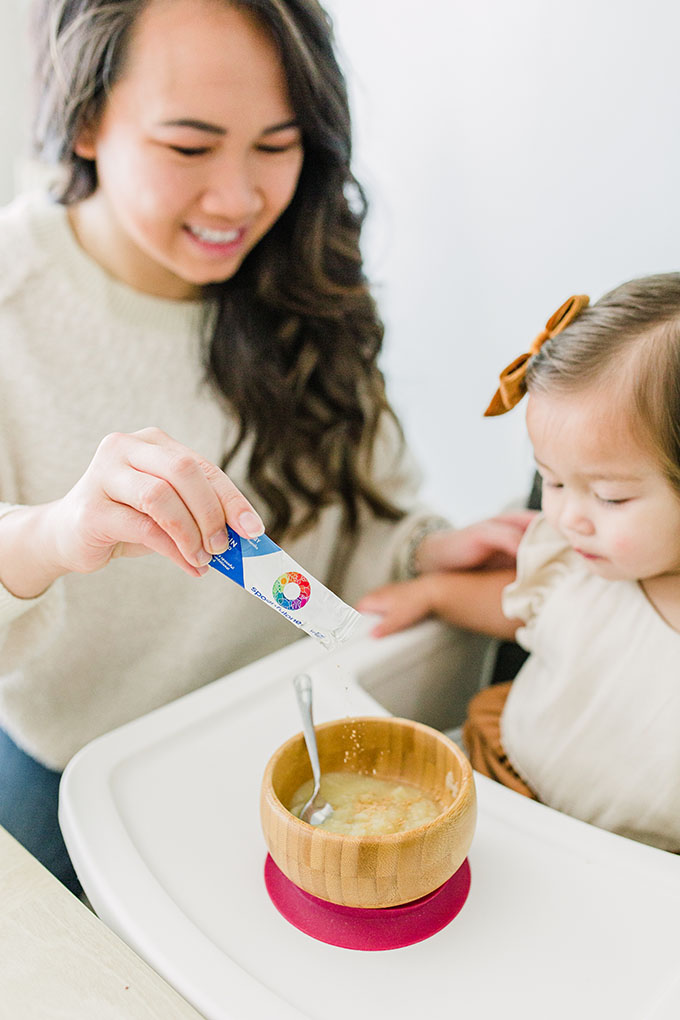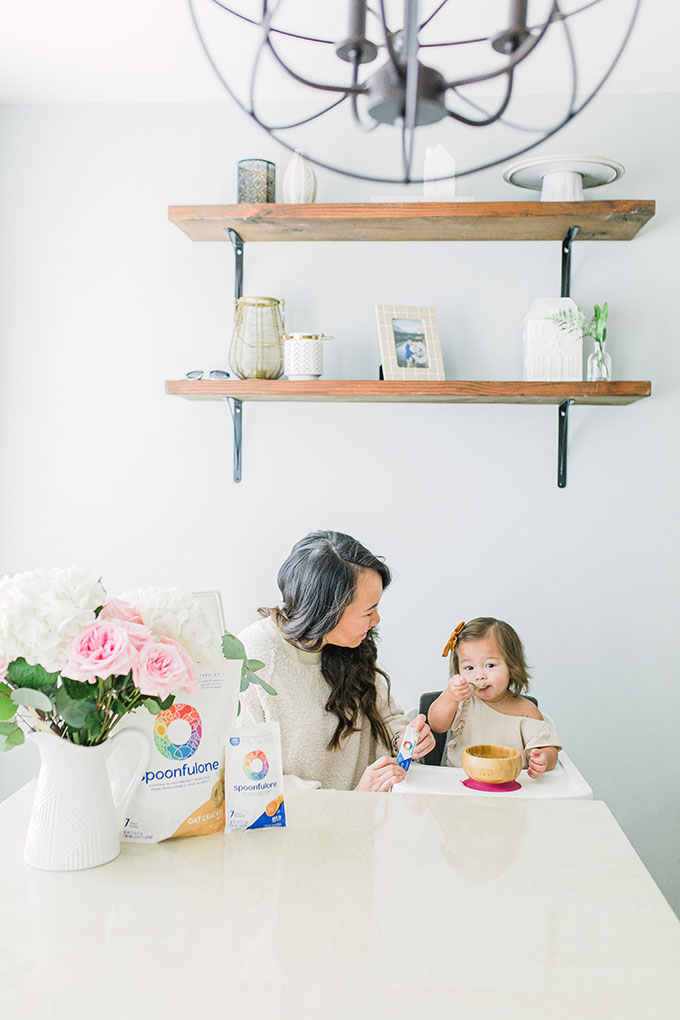 SPOONFULONE (25% off with code: ANNIE25)
As a mother, there are so many things that we worry about, but there are also many things that we aren't aware of. Food allergies, for example, are on the rise, but what many don't know is that there are steps parents can take to help protect against them. Why do you think babies and children develop certain food allergies? Like peanuts. I personally thought it had to do with genetics and a few of y'all have expressed that y'all thought the same. 2 out of 3 babies with food allergies have parents that don't have any. It's actually due to sterile indoor environments, excess use of antibiotics and hand sanitizers, and lack of exposure to good bacteria. Studies have shown that exposing our babies and children to a variety of foods help protect their immune systems. 
Our family was introduced to SpoonfulOne last year, and after reading up on their products I knew I wanted to share about it. What is SpoonfulOne? SpoonfulOne has  variety of products that we can give to our children starting at 4 months, from mix-in's that we can add to baby food and purees,to oat crackers and puffs. Each SpoonfulOne packet contains small amounts of the nine food groups that make up over 90% of food allergies, including peanuts, milk, shellfish, tree nuts, egg, fish, grains, soy, and sesame. By introducing these foods to our babies early on, we may reduce food allergy risk by 86% compared to avoidance. In leading clinical studies, 98% of babies who fed these foods did NOT develop a food allergy. Those numbers are so significant! SpoonfulOne can be introduced in babies' diets at 4 months and up to many years. Liam and Easton (4 and 5 years old) love the oat crackers the most and eat them daily. Chloe also eats a packet a day in the morning and enjoys the taste. 
SpoonfulOne is especially convenient because our family doesn't really eat peanut butter or tree nuts, so getting those foods in their diets was a little difficult because they weren't part of our family's normal diet. At the same time, I don't want them to be allergic if they chose to eat any of those foodsat school or when we're out. Because each packet has small doses of peanuts and tree nuts, it puts me at ease knowing that they're still exposed to it on a daily basis. 
Easton's classroom is actually peanut-free and when I bake snacks, they also need to be gluten-free due to one of his classmates' allergies. It's already difficult getting our children to eat ALL the right foods and if you're adding all of these limitations, it's even harder. One of my closest friend's daughter is allergic to eggs and she has expressed the challenges that she faces with her daughter's dietary restrictions. She has expressed that she wishes she knew about SpoonfulOne earlier. 
If you have children or know of people that have babies, SpoonfulOne should be shared just as much as sharing the right formula or diapers to use. I've noticed firsthand the incredible increase in food allergies in children and it's something that we can protect against with SpoonfulOne. You can learn more here.


xo,
Annie