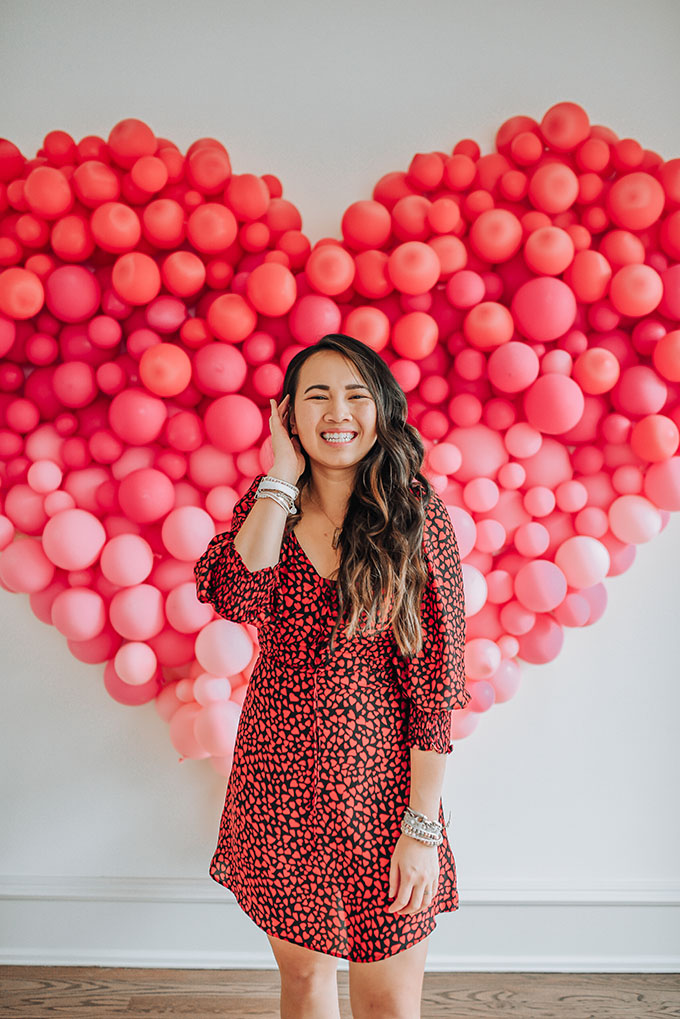 Do you celebrate Valentines Day? Growing up, I use to dread Valentines Day because I was usually alone. The pressure and hype of being with your boyfriend or girlfriend was set way too high. When in reality, Valentines Day should be spent with the people you love, not just your significant other. Valentines Day is a holiday I look forward to now because it's another reason for me to go the extra mile to be kind to my girlfriends, children, and husband.
I wanted to do something fun with my girlfriends so I arranged a little Valentines photoshoot for us. I've known these beautiful mamas for years and they're my best friends. Our children are also besties too. We styled our outfits with
Victoria Emerson cuff bracelets
and I love how it helped elevate our outfits.
This white neutral cuff
is my first cuff and it's now the first bracelet I grab every morning. I'm a huge fan of the thick "arm candy" look and this cuff bracelet looks like many different bracelets combined but it's actually just one. The cuff connect by a strong magnetic strip and stays clasped. The details are why Victoria Emerson pieces are my favorite. Mine is made of crystal and metallic beads, gold link chains, turquoise, and textured leather. Their bracelets are the perfect Valentines gifts. Their huge selection is affordable, well made, beautiful, and can be worn daily. I think a great way to go the extra mile with your Valentines gift is to add your Victoria Emerson bracelet in a travel jewelry organizer or box, a hand written card, and a box of chocolates.
Planning a Galentines Day with your girlfriends can be super easy. Here are a few ideas!
GIRLS WINE NIGHT
I'm all for stocking my bar cart, getting a few heart shaped balloons, picking out a fun card game, and having the girls over. Some of my favorite nights with my friends were spent in the living room in our cute pajamas catching up on life.
MANI & PEDI DATE
Who doesn't love a little pampering? Getting your nails done together is never a bad idea. Make sure to make a reservation because the salons get pretty busy during this time. You can also arrange a day a couple of days before Valentines Day
PAINT AND WINE
There are many painting and wine classes, you can look to see if they have any in your area. I went to one a few months ago with my girlfriend and we had so much fun! It's something different y'all can do and you come home with a little masterpiece
HOST A BRUNCH
Hosting a lunch doesn't need to be hard. Make it a light brunch with croissants, waffles, fruit, and mimosas! You can pick up some decorations at your nearest grocery store or retailer; balloons, flowers, and Valentines inspired dinnerware. I've seen so many inspirations on Pinterest under "Galentines Brunch".
xo,
Annie
*Thank you Victoria Emerson for sponsoring this post. As always, all opinions are my own.