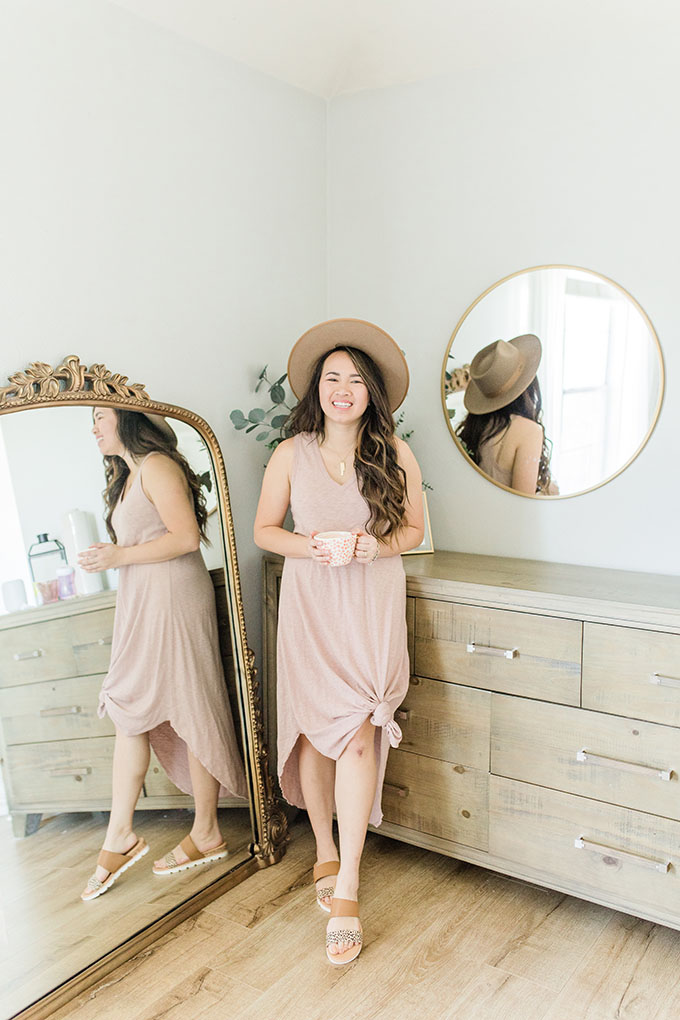 Spring Break is here! I remember when I was counting down the days until Spring Break started. Now, I'm dreading how hard spring break is with all the kids at home during the entire week. I love them all with all of my heart but I work from home so that means go to work with your mom every single day this week. YAY!  Since I'll be juggling all my children this week, comfy and cute outfits will be the way to go.
I wore this outfit all day while I was in Beaumont and two times prior. Y'all, get yourself this midi dress because I swear you'll wear it all the time. It comes in 4 other colors and also comes in a tie dye print. I'm all about comfy and easy this spring.
What kind of outfits do y'all want to see more of?
xo,
Annie