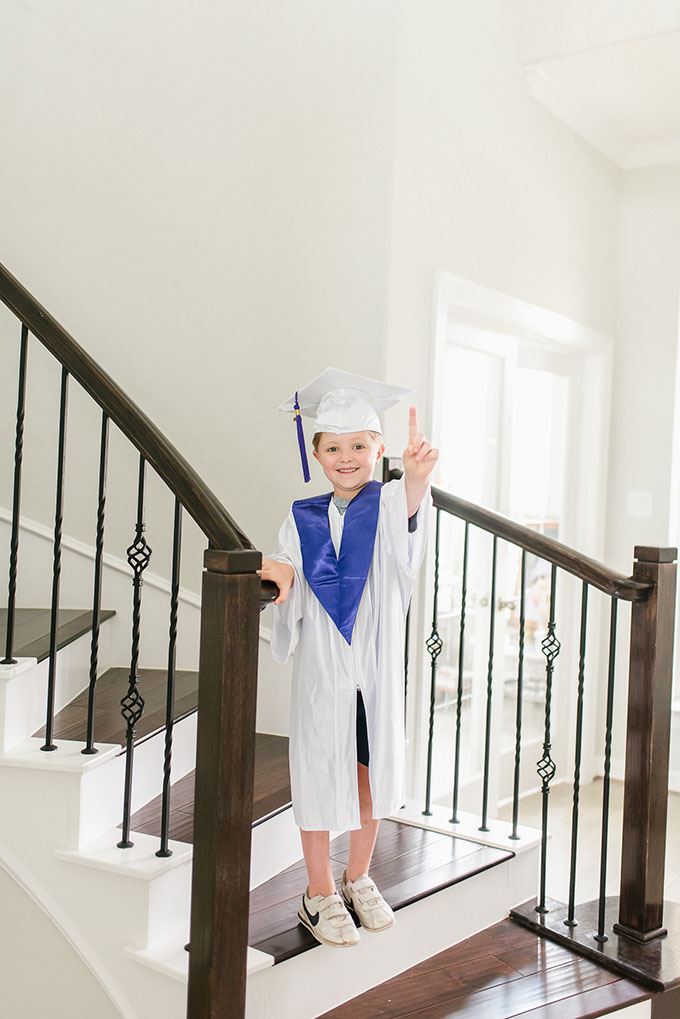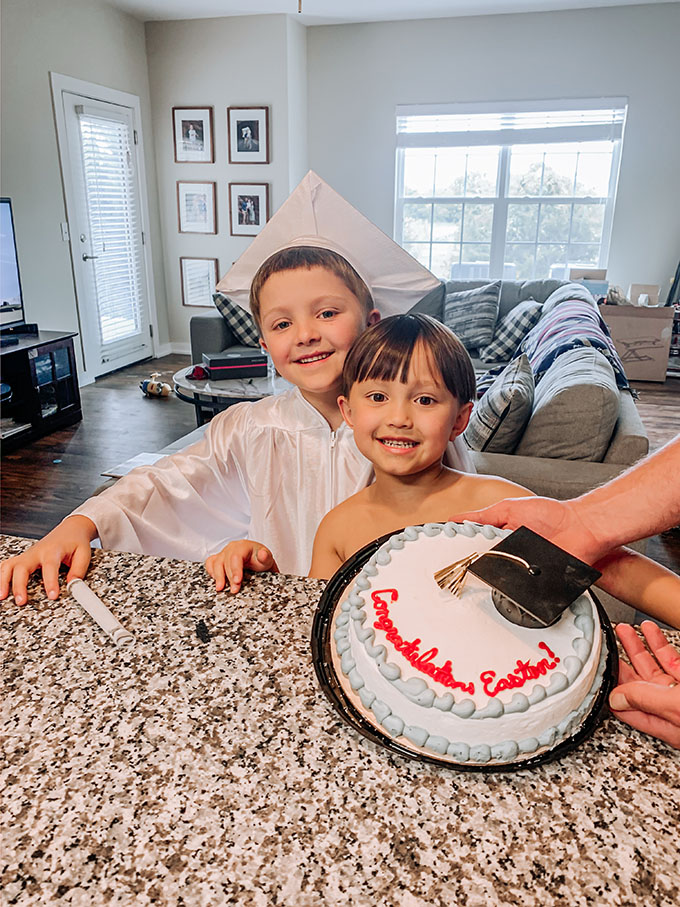 Easton has had one wild, crazy, and successful Kindergarten year. He started at a brand new school this school year and created new friendships and grew close to his teachers. This past year, Easton came across multiple obstacles; attending a new school, making new friends, going to speech therapy, ect. He has worked hard to excel at everything. At first Easton wasn't confident but with a bit of push and encouragement, he has really surprised Tommy and I. We're so proud of his accomplishments.
The last two months of home schooling were heavily crammed, days were long, lessons were long, there were tears, there were more laughs, and more. Easton completed 7 months of school and two months of homeschool and is a smart cookie. He reads to his brother and sister, enjoys learning about science, and being hands on.
When Easton found out that he was graduating he was so excited. He was asking to wear his cape and gown for weeks! Our family will be having a family celebration party in the next few weeks but since Tommy isn't able to come down to Houston, we wanted to celebrate with the family first. We know Easton is going to continue excelling and putting in a lot of hard work!
Congratulations to our Easton!!
xx,