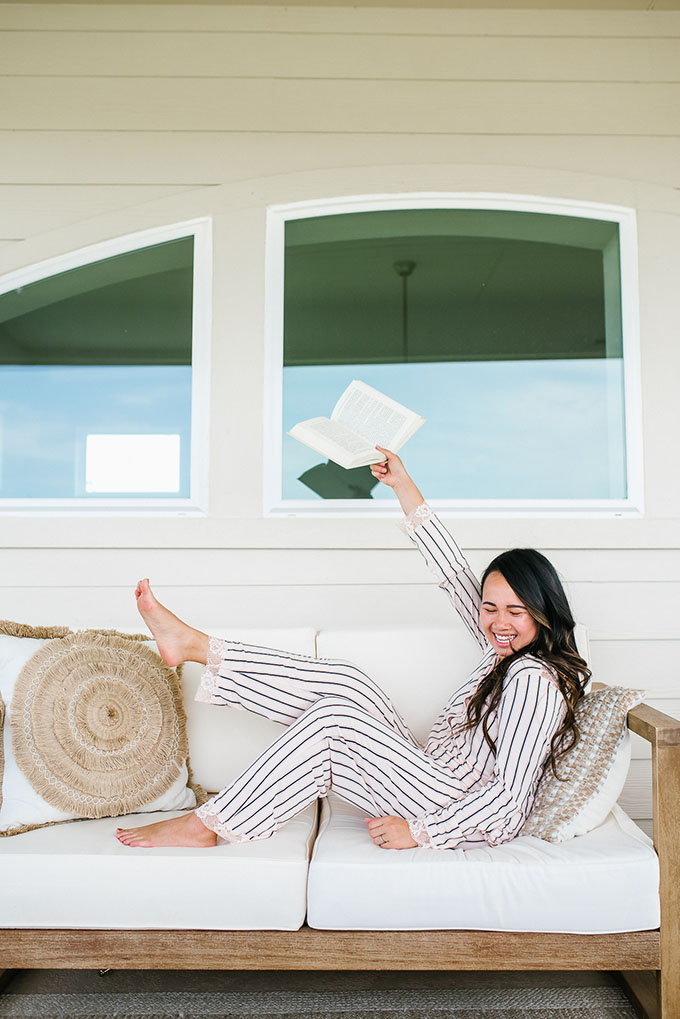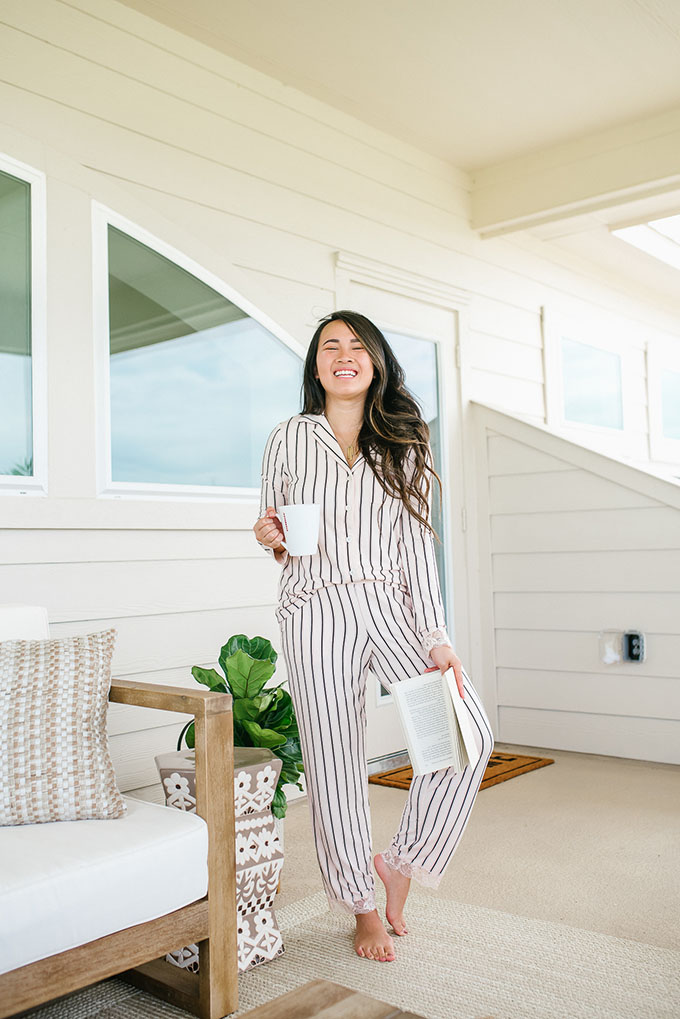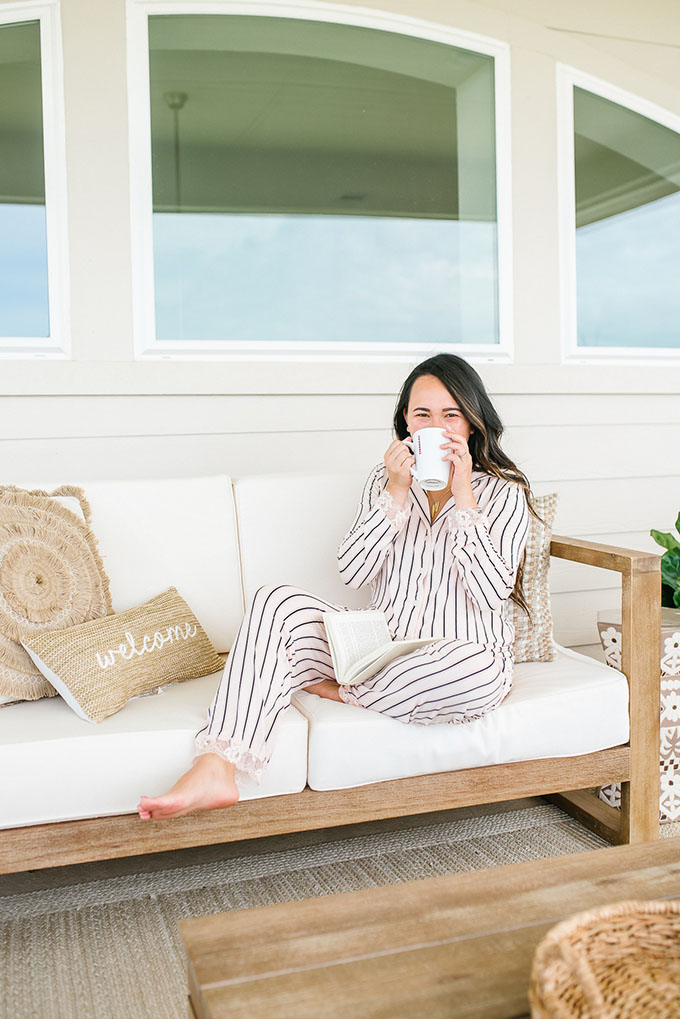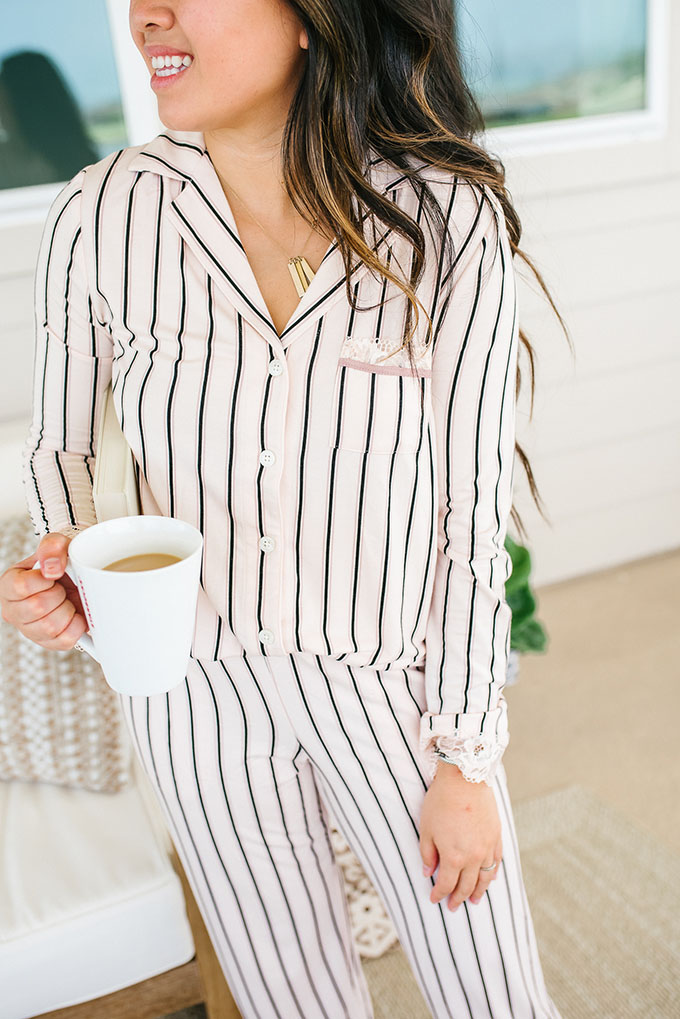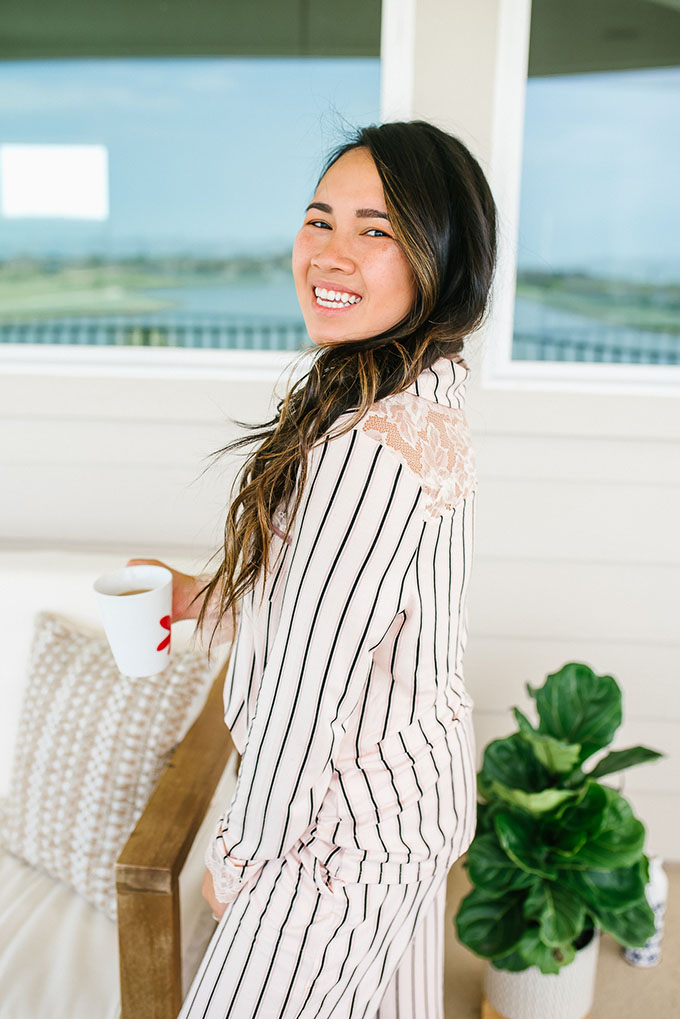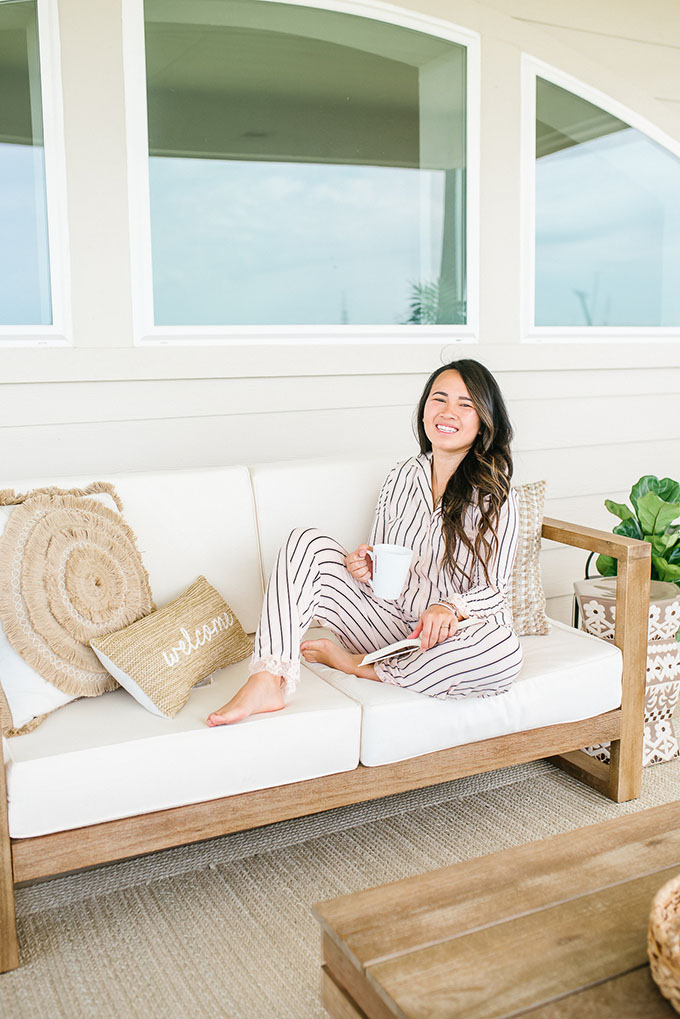 It's Monday and I'm starting this week strong with setting new goals for myself. Reading books was something I "never had time to do" and it's about time I threw that excuse out the window. Books about parenting, character building, and personal growth has really lured me in. In high school, I loved romance fantasy books and will get around to reading them again soon. 
I started to dedicate alone time for everyone while Chloe is taking a nap and it has made a huge difference. Liam and Easton study and read in separate rooms and I'm able to get some alone time too. There's nothing more blissful than staying in your pajamas all day and drinking coffee in peace. This pretty stripe set is from Soma Intimates and it's the softest thing in my closet. The feminine lace details are beautiful and it's a part of their "Cool Night" line so it makes sleeping extra comfortable and cool. Soma is currently having their Semi-Annual Sale and there are tons of items marked down. Their pajamas are so soft and perfect for warm summer days in Texas. I'm ordering this set (top & bottom) for myself and my mom loves these pieces (top & bottom)! All this time at home has really made me appreciate great quality and soft pajamas and loungewear. 
The patio has been my go-to space to read, study, and eat. I'm currently reading "How to Win Friends & Influence People" and it has already taught me a lot about myself as a mom. Tommy has read the entire book already and found it very informative and eye opening. Reading 2-3 books a month is my new goal. Setting a goal for myself every week and month makes me feel busy and productive. 
Thank you so much for reading! 
*Thank you, Soma, for sponsoring this post. As always, all opinions are my own.  
SHOP THE SALE!