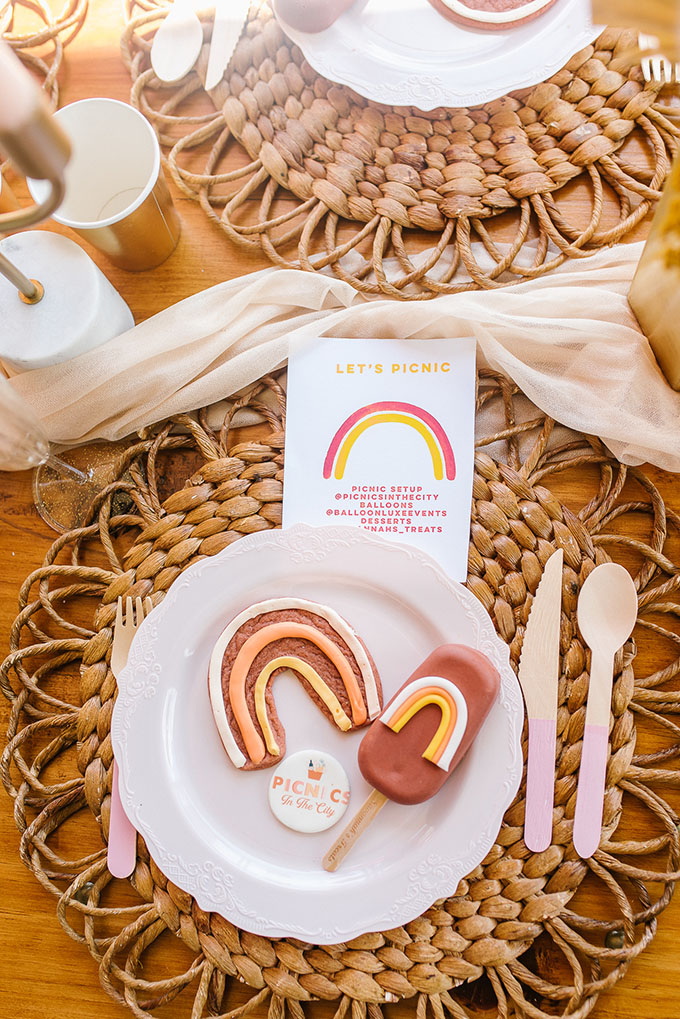 This picnic was a picnic I couldn't even dream of! I've been loving the boho vibes and seeing how everything came together was so beautiful. Chloe's birthday is in a few months and this is exactly what I'd love for her party would look like.
I wanted to do something fun for the children and having Picnic In The City come to set up this pretty picnic was perfect. Picnic In The City offers gorgeous picnic set ups in the Houston area and there are tons of themes you can choose from. It really takes picnicking to the next level. They provide everything and come to your home or area that you would like it to be set up at. The kids are ALL about balloons. While the balloons were getting set up, the boys were asking a billion questions about it, lol. Balloon Luxe Events also offers small to large balloon garlands for parties, birthday, anniversaries, or just because in the Houston area. It tied the whole theme of the picnic all together. While everything was getting set up my children (especially Chloe) had troubles staying away from these pretty and yummy treats. At first, I though the cake popsicle was an ice cream popsicle but it ended up being a cake pop! All the details and colors came together beautifully and I can't wait to do it again with the kids.
This day was so much fun and it felt like our first full summer day. We played outside on our patio, set up sprinklers for the kids to run through, and ate one too many sweets. I think that going above and beyond every now and then to make a special summer day is important for myself and for the children. These local buisnesses have been incredible to work with and if you're Houston or surrounding areas. I highly recommend them!
What are so fun ideas that you have planned this summer with your children?
Thank you so much for reading!
xo,
Annie