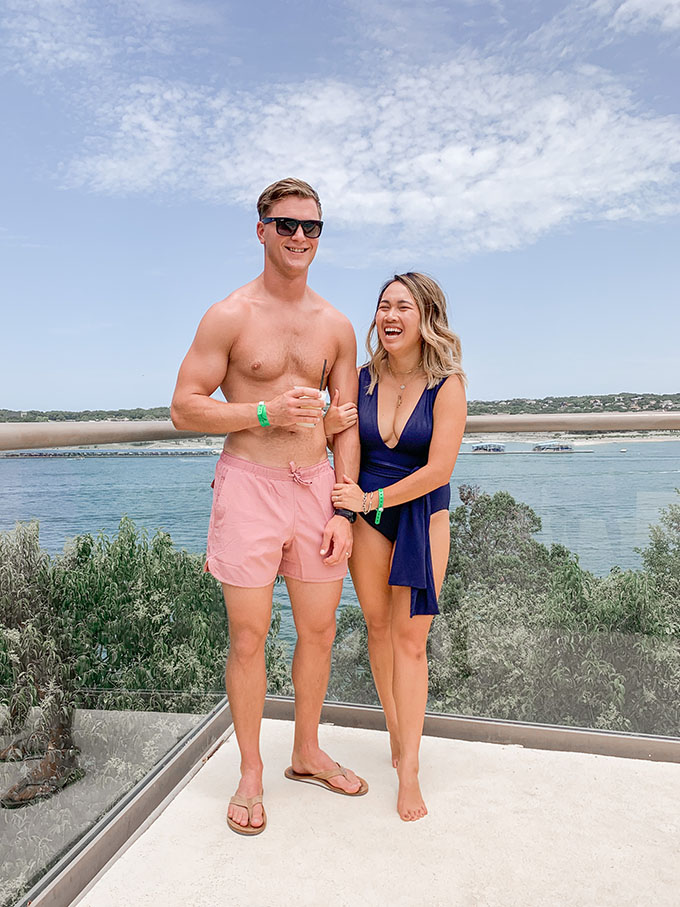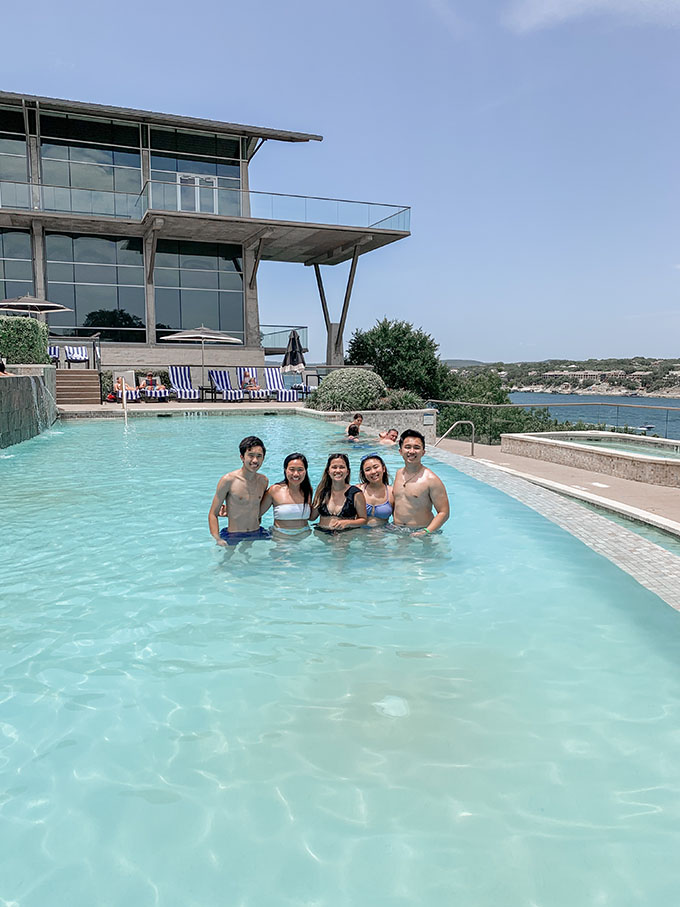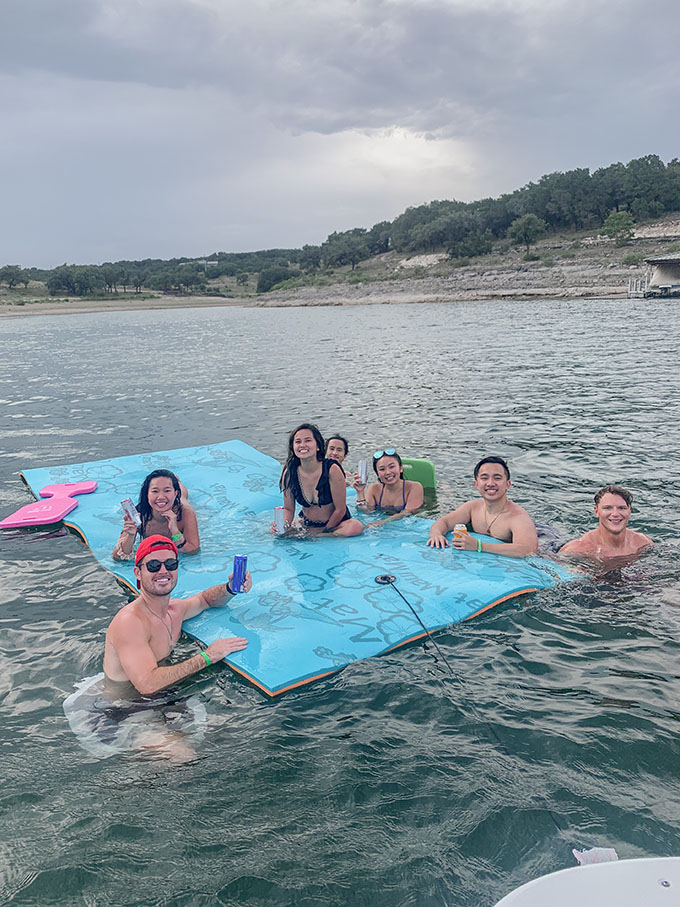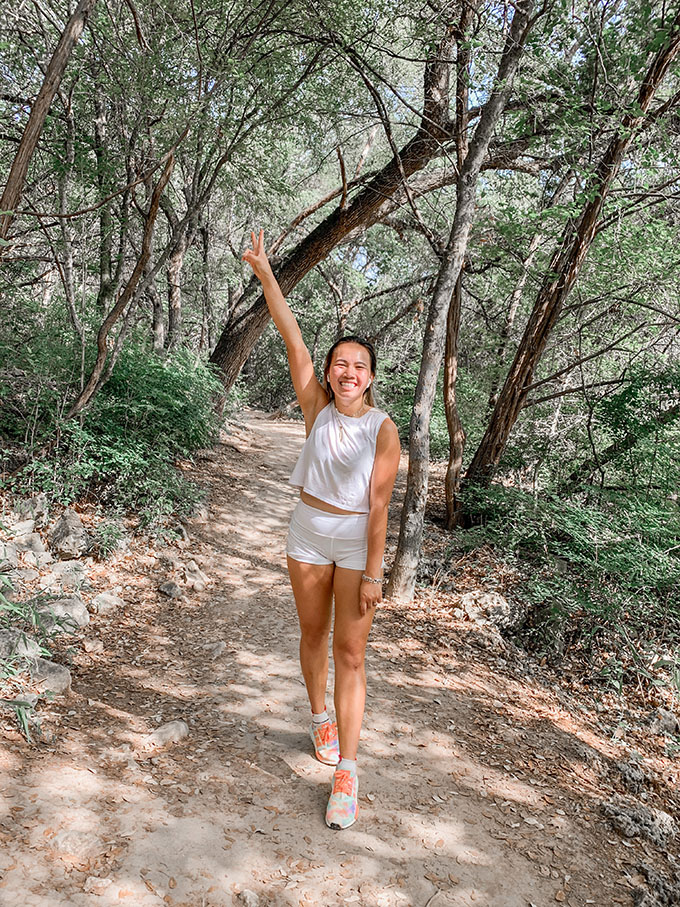 BARTON CREEK GREENBELT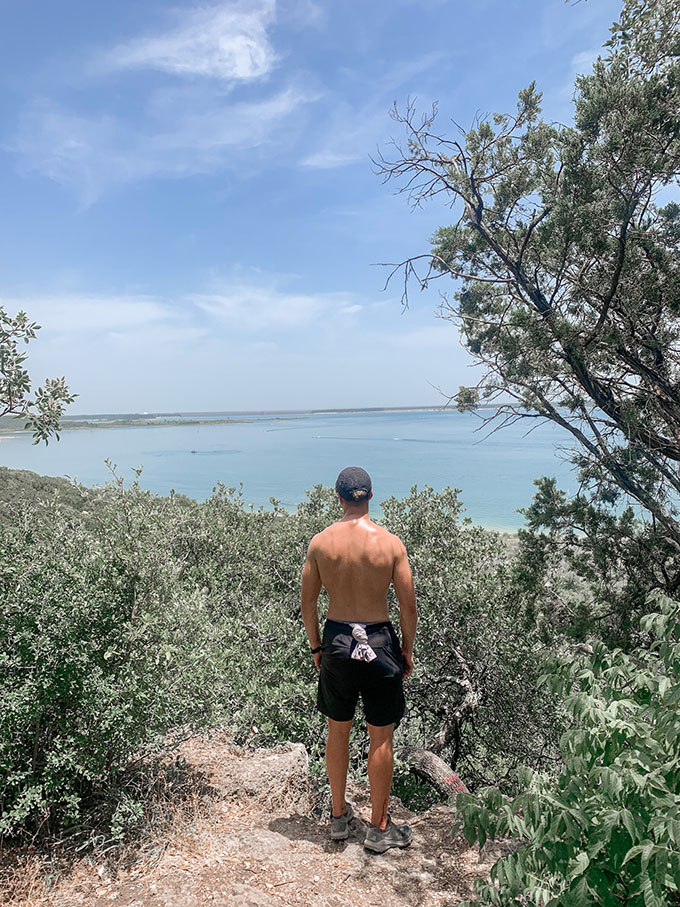 DANA'S PEAK PARK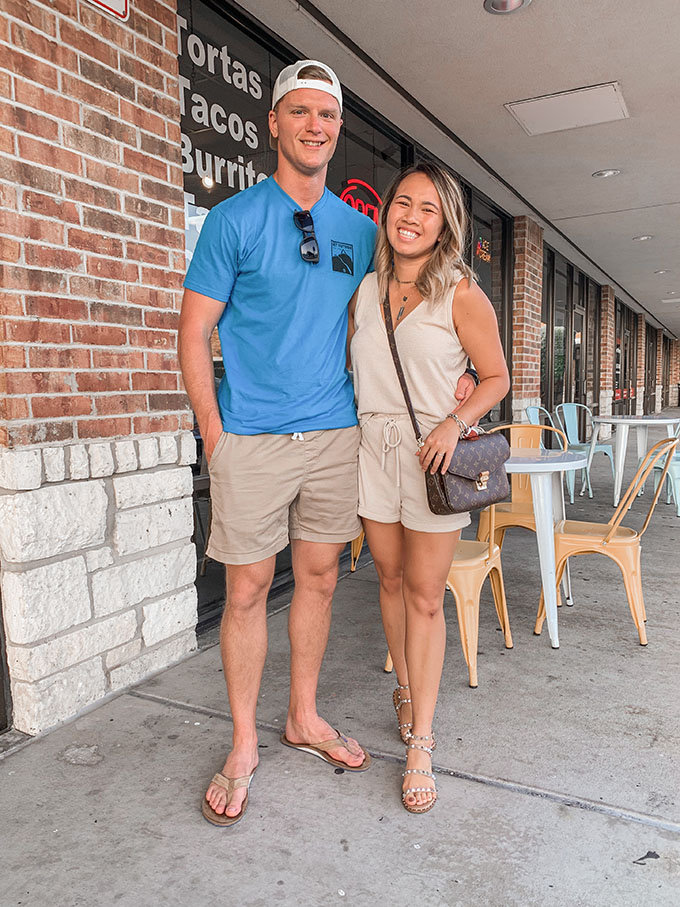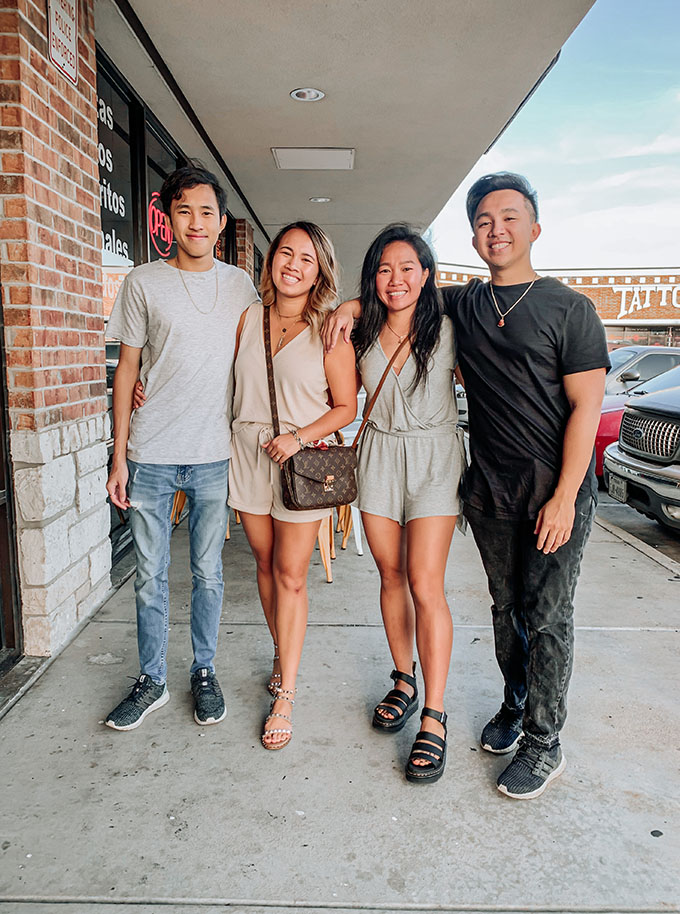 Last weekend was much much needed. Tommy and I decided that it would be a great idea to take a little parents/adult week to Austin and Lake Travis and I already want to go back. Since Tommy is moving out of Killeen soon I figured that it would be a quick drive to Austin (1 hour away). I really wish we would have taken more advantage of having an apartment so close to Austin and Lake Travis because we would have been there a lot more often. 9/10 times that the kids and I visited Tommy in Killeen, we would go to Austin to eat and shop. Going to Austin with just adults is so different! Here's a quick itinerary of what we did and details! I wasn't able to take more pictures because I wanted to have a trip where I was working so there are more hotel pictures videos on my
IG Story highlight
under "
Austin, Tx
"
FRIDAY
I drove to Austin Friday afternoon with my siblings and met Tommy there. Tommy is really into hiking and it's an activity that I'm starting to really enjoy! We went to
Barton Creek Greenbelt
and it's a fairly easy hike. There's a pond at the end and you'll see people coming in and out with bathing suits on but we were there to hike. We were there for about 1 1/2 hours and it was a really great and quick outdoor activity.
SATURDAY
Tommy and I were in Killeen this morning and went on a hike to Dana Peak Park Trails (in Harker Heights). We've been here with the children a few times and have taken easier evening trails there. Tommy took me deep into the park in the early afternoon and WOW! It was a struggle that was worth it. We went about .8 miles down and hiked up the mountain to see the beautiful lake view. It's only a 1 hour drive from Austin and is easy to get to.
Later that evening we went to
Charm Korean BBQ
it was my first time eating Korean BBQ in a restaurant since traveling to Vietnam. The restaurant was very social distance friendly and the food was good! There is a huge variety of beef and their sides are AMAZING! If you go, you have to try the corn, kimchi, and egg soufflé with your beef.
SUNDAY
We drove to
Lake Travis Resort
in the late morning to get a lot of time at the pool. It's 35 minutes from Austin (with no traffic). Its an easy and beautiful escape from the city. We were able to get our room for a very low rate ($235 in total). They also offer a military rate as well.
The resort is right on the lake so the view is absolutely beautiful! The pool is an infinity styled pool (for adults) and has 3 tiers, a hot tub, fireplace, and there's also a really decent sized children pool area with a slide. We were able to access the pool before check in so that was really great. The resort was all social distance friendly and required mask at all times except when you're in the pool or eating. Our standard room has a really great size patio and Tommy was so surprised at how large our room was.
In the evening one of my best friends, Weston from college was able to take us out on the lake. The water was surprisingly clean and being on the boat is honestly so much fun!
We ended our day with some Whataburger and it was perfect. You're able to eat at the hotel as well. If you would rather have food ordered in, there are multiple delivery service options.
Our getaway was much needed this summer and I can't wait to go back!
xo,
Annie