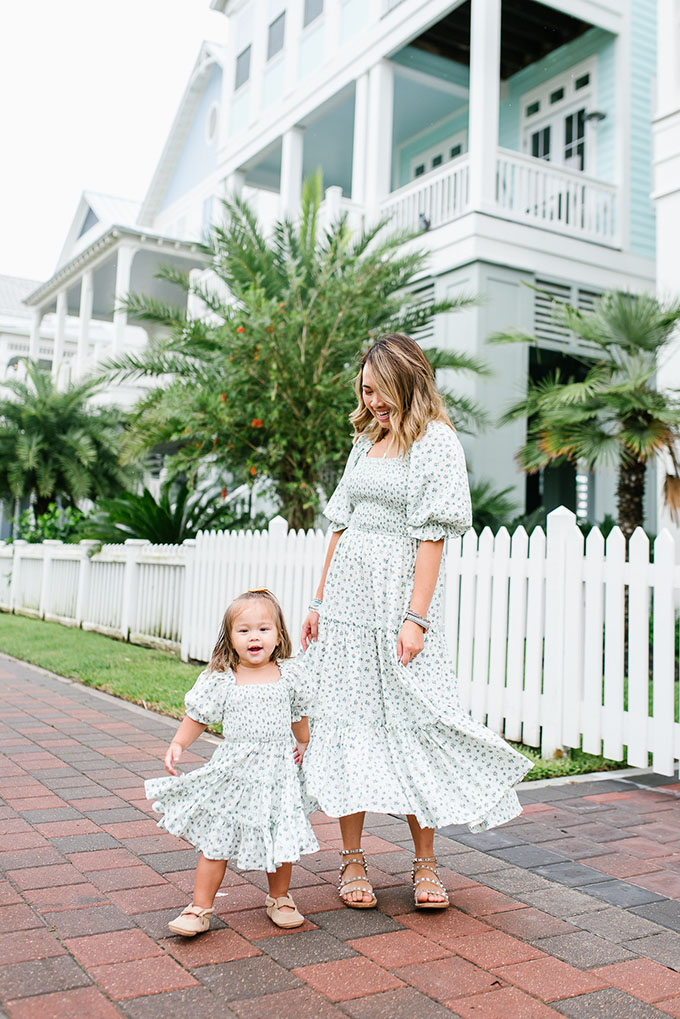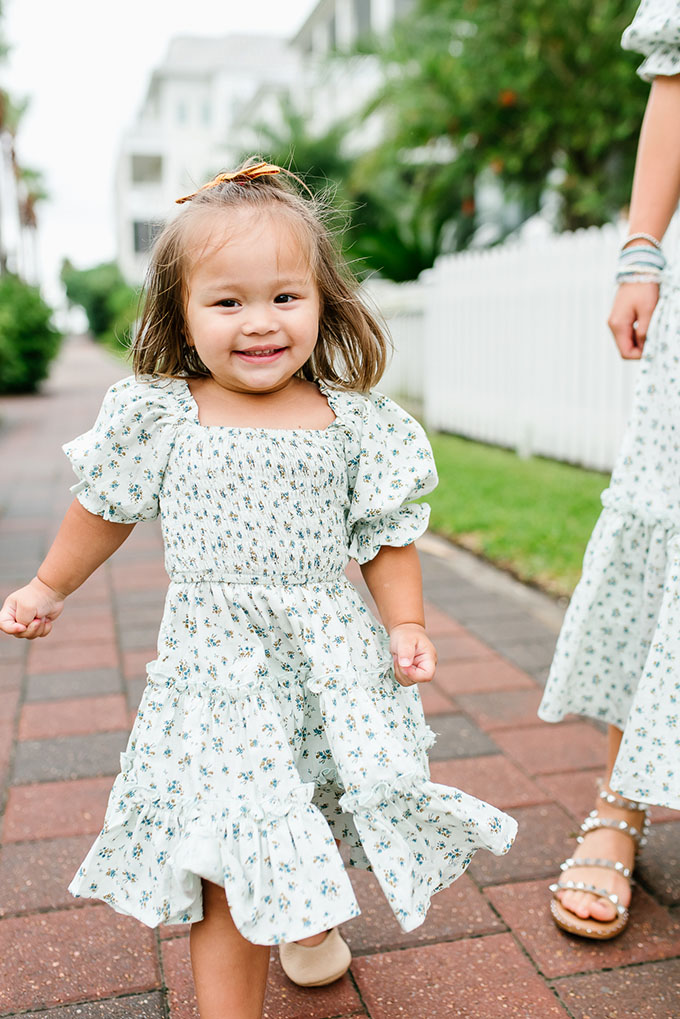 When I shared
these dresses
with y'all last week, yall were loving it! One of my favorite places to shop for mommy and me dress is
Ivy City Co
. I highly recommend signed up for alerts on new pieces and restocks because they do go fast! This one is finally available for preorder so I'd shop fast if you had your eye on it. I personally sized down in my dress and kept Chloe's TTS (2T). I know it'll fit her for a very long time because of the length.
Speaking of 2T, this girl is going to be 2 next month and I'm pretty nervous about it. When Liam was in his 2's, I thought he was pretty well behaved. Until, he turned 3 and I realized that the year of 2's was actually pretty difficult.
Chloe now truly her own little person, she does what she wants, when she wants, and there's no changing her mind. I do love how independent she is but it can be hard. If she doesn't want to eat something, there's no forcing her. If she wants something, she'll scream to the top of her lungs until she gets it, and if she doesn't, she'll whine the whole time. With all of this being said, I 100% know that it's my own fault, I'm her mother.
When she turns two a few things that I'm going to focus on is to speak to her when I'm frustrated (not yell or really express my stress onto her), be patience with her, use the words please and thank you more, and teach her how to listen a bit better. She truly learns from who she watches and that includes me. I know that improving my actions and behaviors will help her improve hers.
Chloe will officially start potty training as soon as she's 2 as well. I'm going to try to do a bit more research and see what the most effective way to teach her is but I'll keep yall updated on that.
Last but not least, school. We're most likely looking into homeschooling for the first couple of months but I still want to set up a school routine with her and provide activities. She loves coloring and getting hands on so I know I'll be able to find tons of activities that she'll love.
The year of 2's involves a lot of "NO"'s and kicking and screaming and it'll be hard but Chloe and I are ready!
xo,
Annie