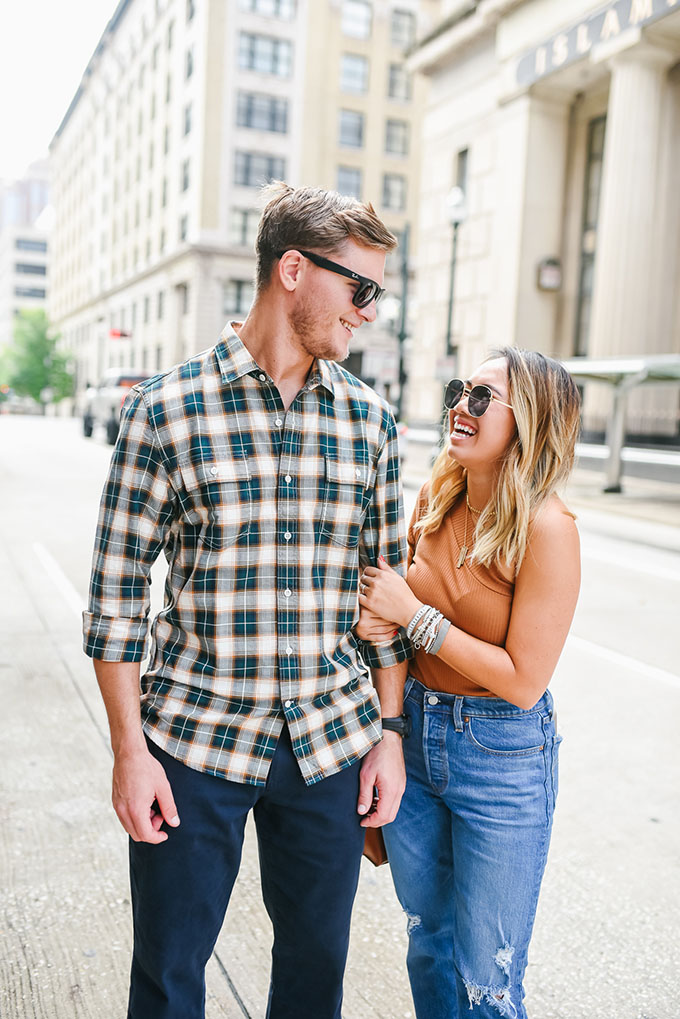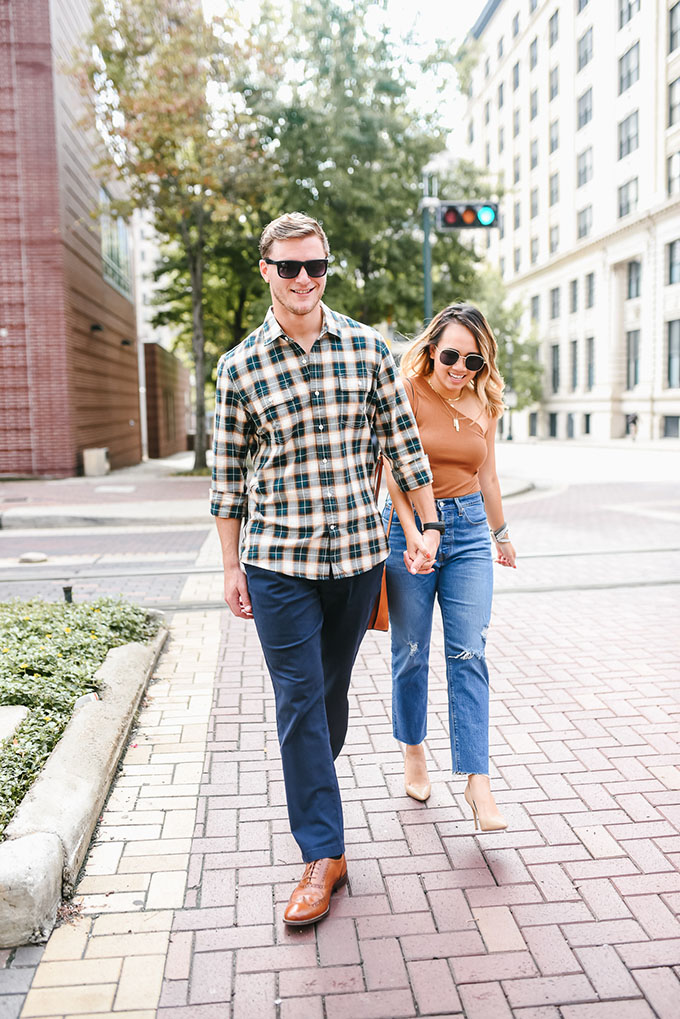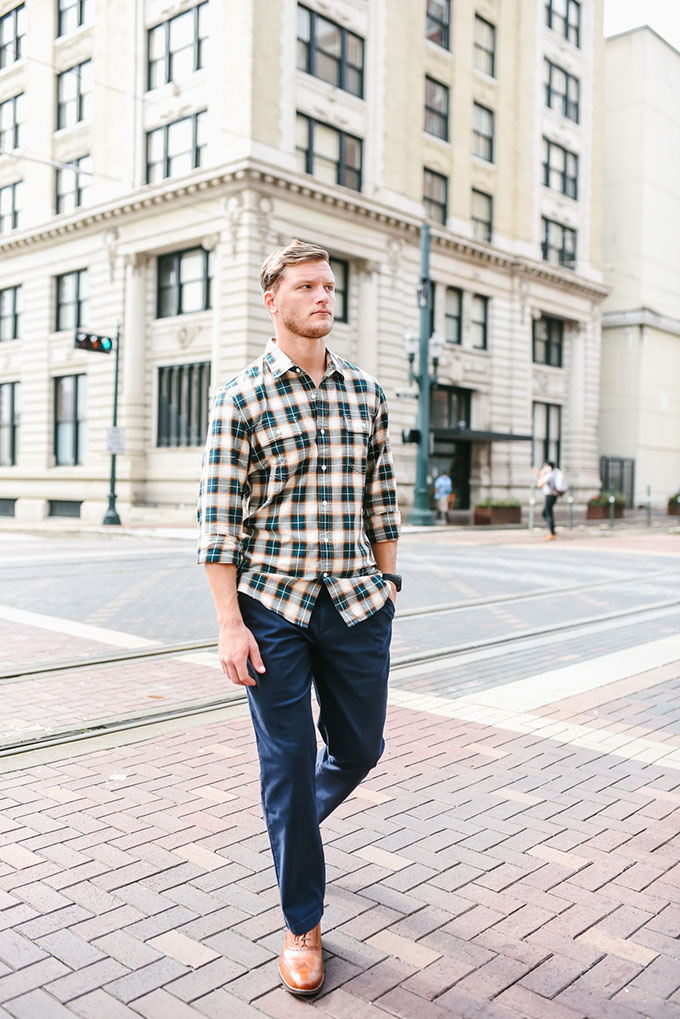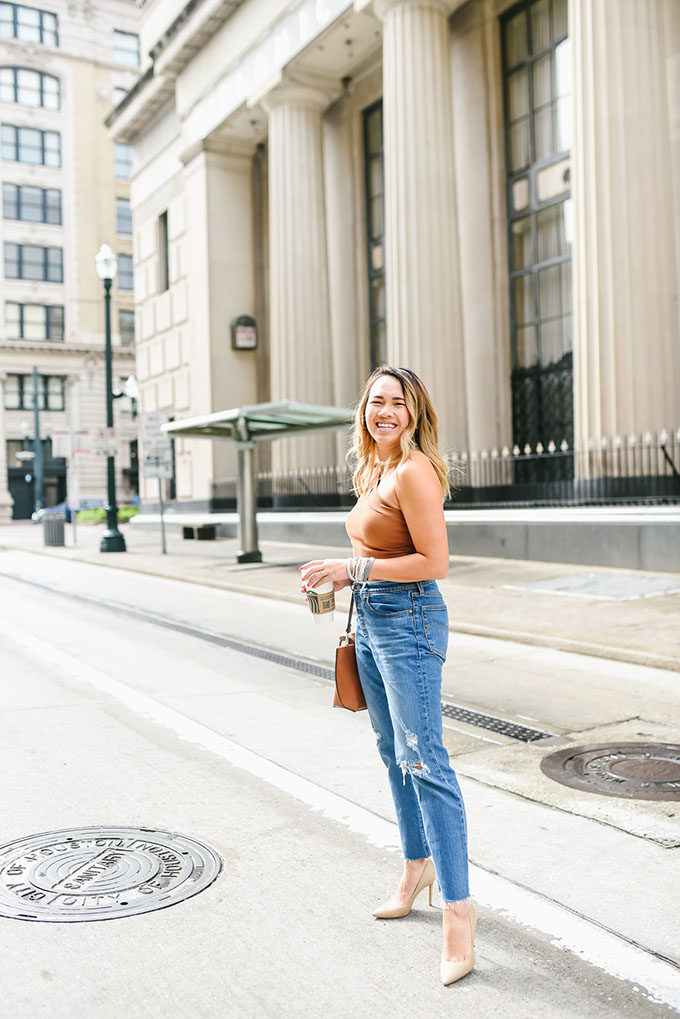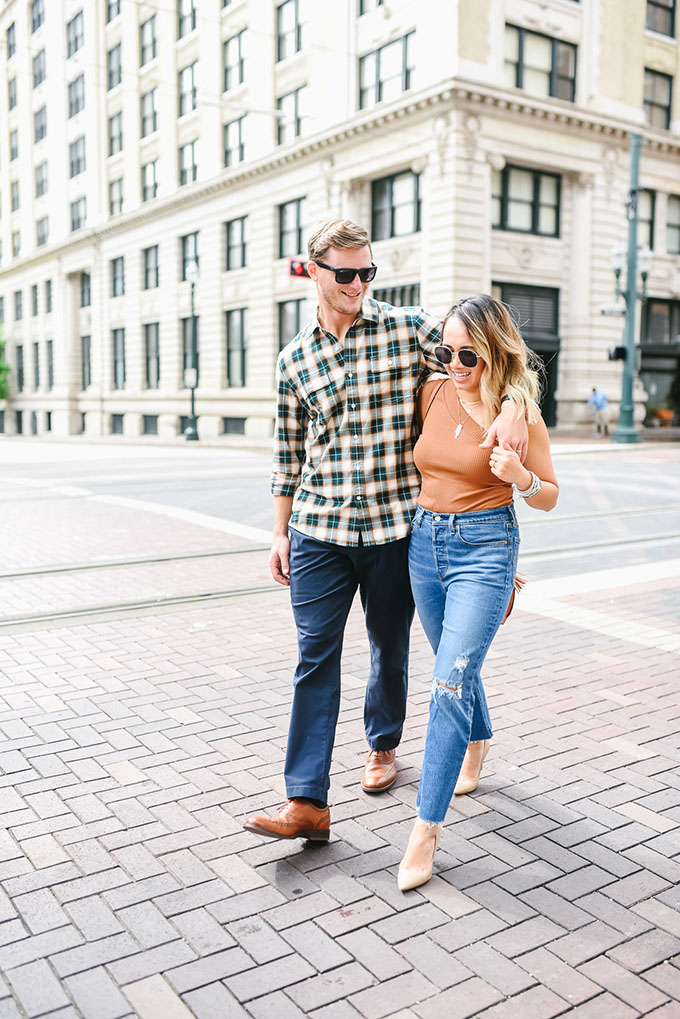 I've been waiting so long to start sharing couples outfits so that makes this post extra special. When Tommy moved back with us to Houston, he put up his uniform and had to figure out how to dress in the civilian life.
With fall arriving, he was looking for an entire new wardrobe. I have ordered tons of items off of Amazon before so I was confident that Tommy would be able to find a great variety of clothes there too. Amazon now offers Personal Shopper for Men by Amazon Prime and it's great because it helps you find your style. Plaid is a must in the fall and I love that it's a style that has been and will trendy every fall. Tommy was interested in bottoms that weren't jeans and found these 
Dockers
 that he said was "surprising comfy"!
Sticking to basics is very important to us because we want to be able to wear our pieces for a long time. During the fall, that's easy to do because you can always add layers; whether that's a cardigan, coat, or a sweater or a long tank.
Tommy and I are both looking forward to sharing more outfit inspirations with y'all this fall!
Thank you so much for reading.
xo,