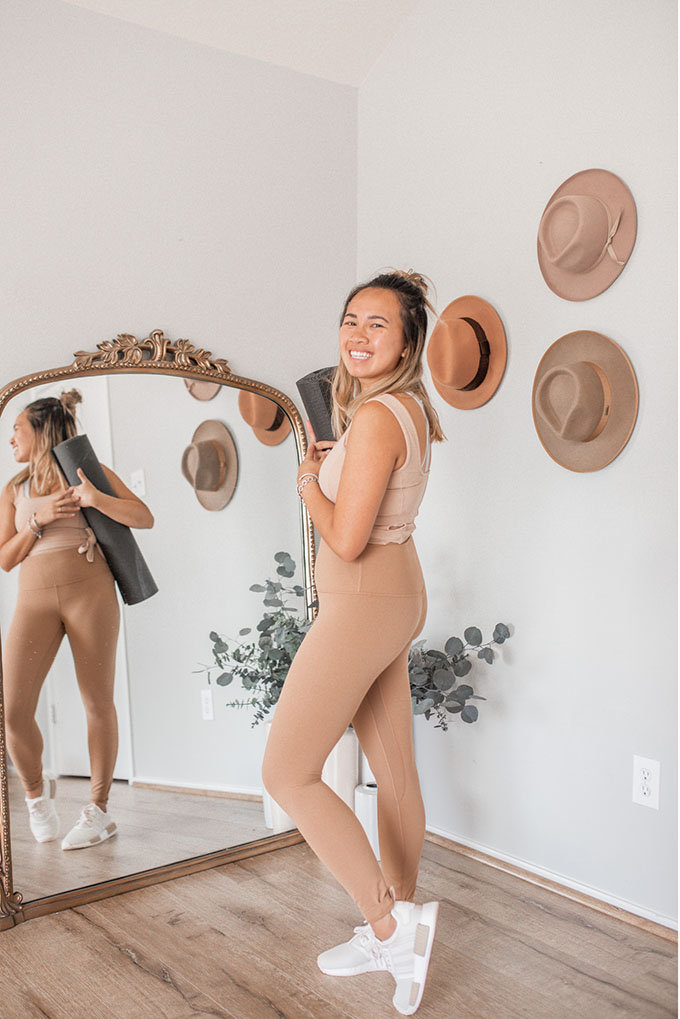 I can't believe it has been about a week since I've completed and shared the Pilates Five Day challenge with everyone. These past couple of months, I've been sharing my new journey into incorporating more workouts and active activities and it was fun to do the challenge together. 
What I've learned from the Pilates Strong Challenge is how important working on posture and flexibility are. It's not something I've personally focused on, but I will now because I feel that having a better posture is really important and helps long term. 
If you're not familiar with The Balance Life, The Balance Life Sisterhood is an online Pilates membership and community with a members'-only app that offers 100+ on demand guided Pilates workouts. It's a community of women that are supportive and encouraging. What's really amazing about The Balance Life is that the workouts are attainable and you're able to do them all at home. 
Keeping a well balance life and workout routine at home is important and it might seem difficult from time to time but with The Balance Life, helps make it easy. They offer 15-minute lessons that you can do at 8am or 8pm. As a mom, wife, and full-time business owner, my workouts are done pretty late at night and I love that I can find an interactive Pilates workout for me. 
With the holiday season approaching and life gets a bit busier but 15 minutes a day is 100% do able! Enrollment to The Sisterhood is currently closed, but you can try The Balanced Life with their FREE 5-day Pilates Strength and Stress Relief Challenge. It's 5 days, 15 minute workouts, and completely free. Click here to sign up.   
Thank you so much for reading! 
Xo,
Annie