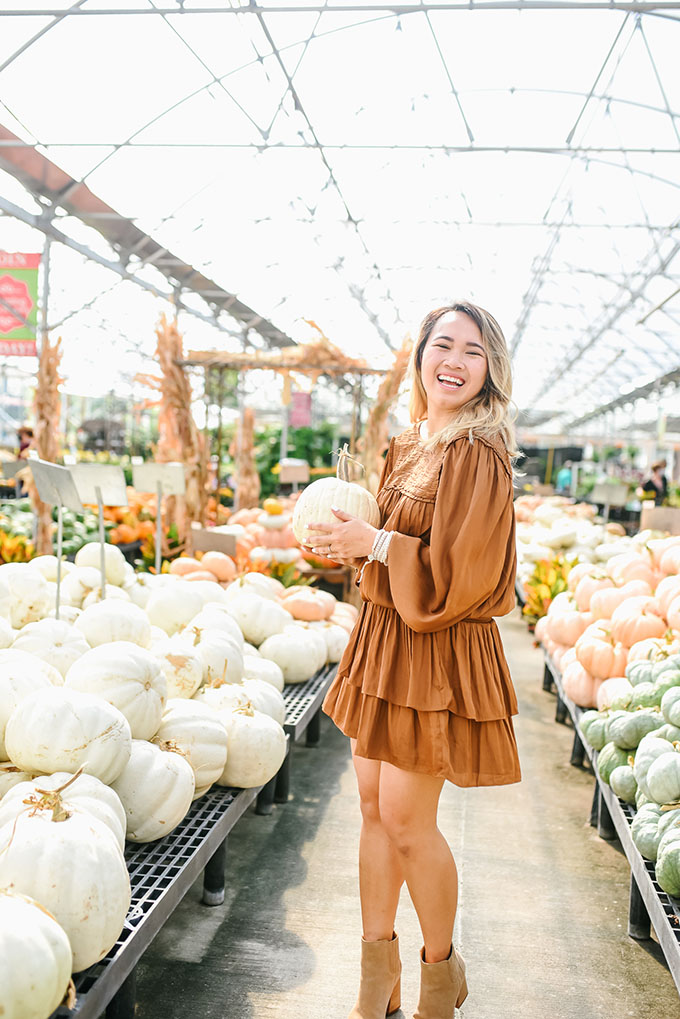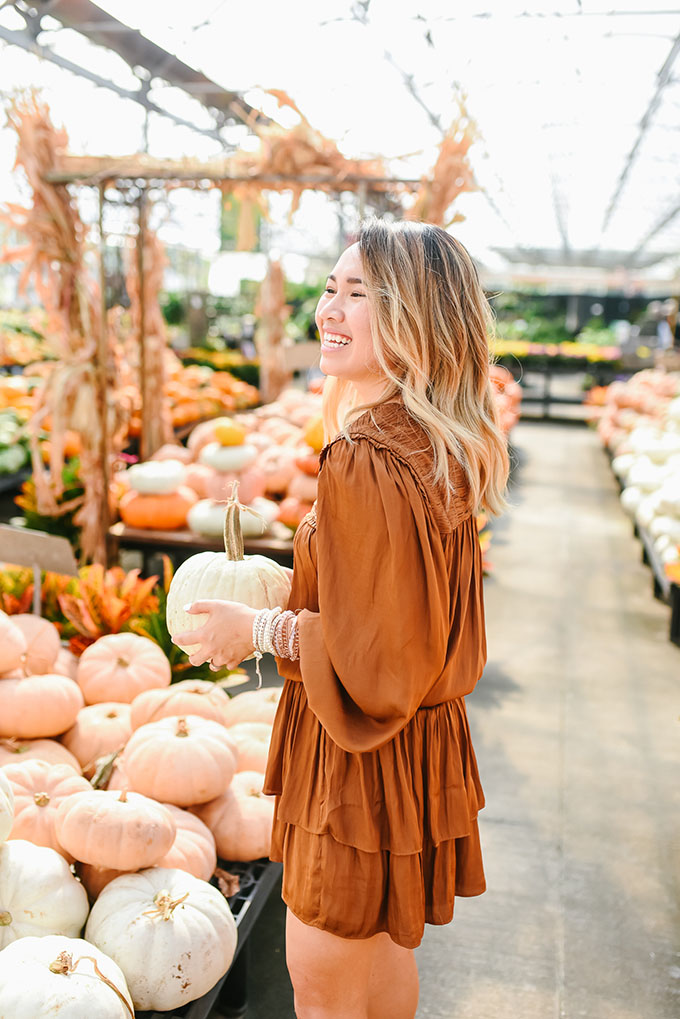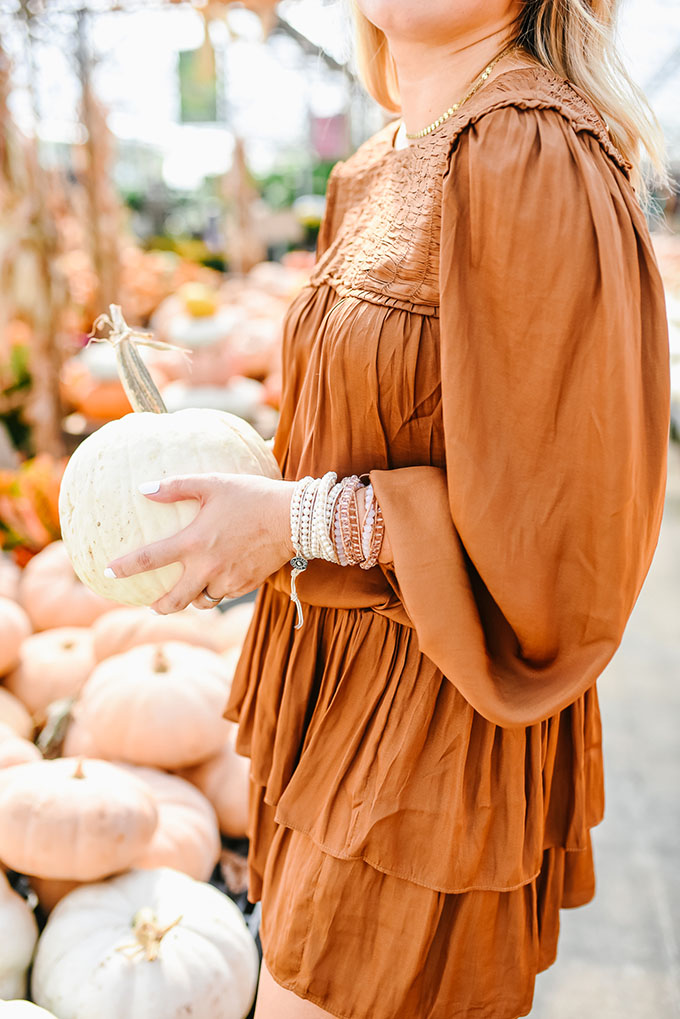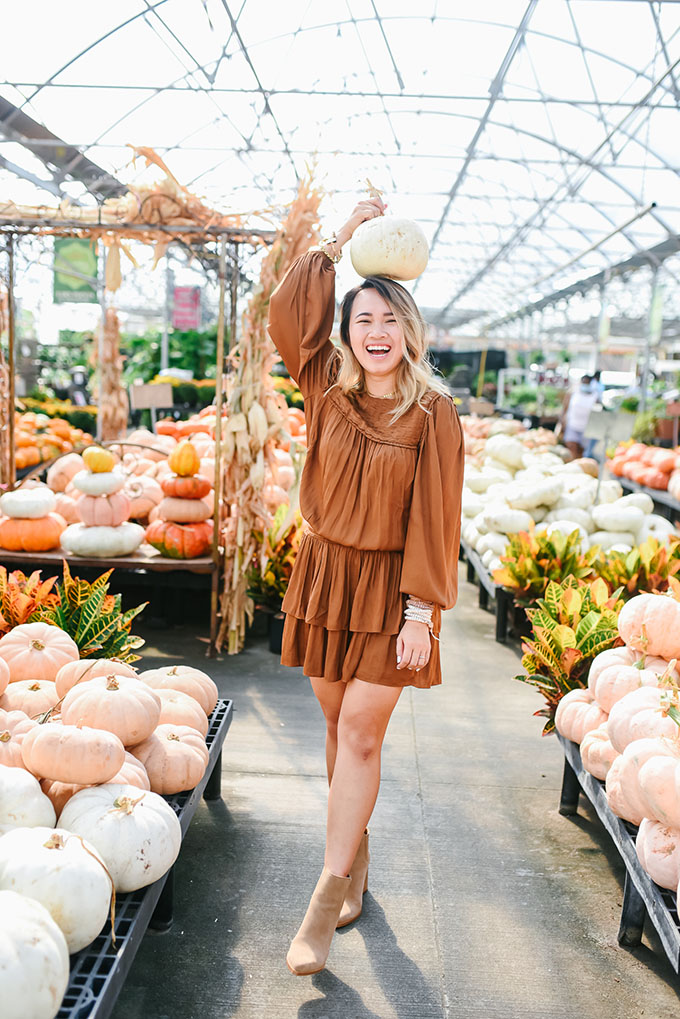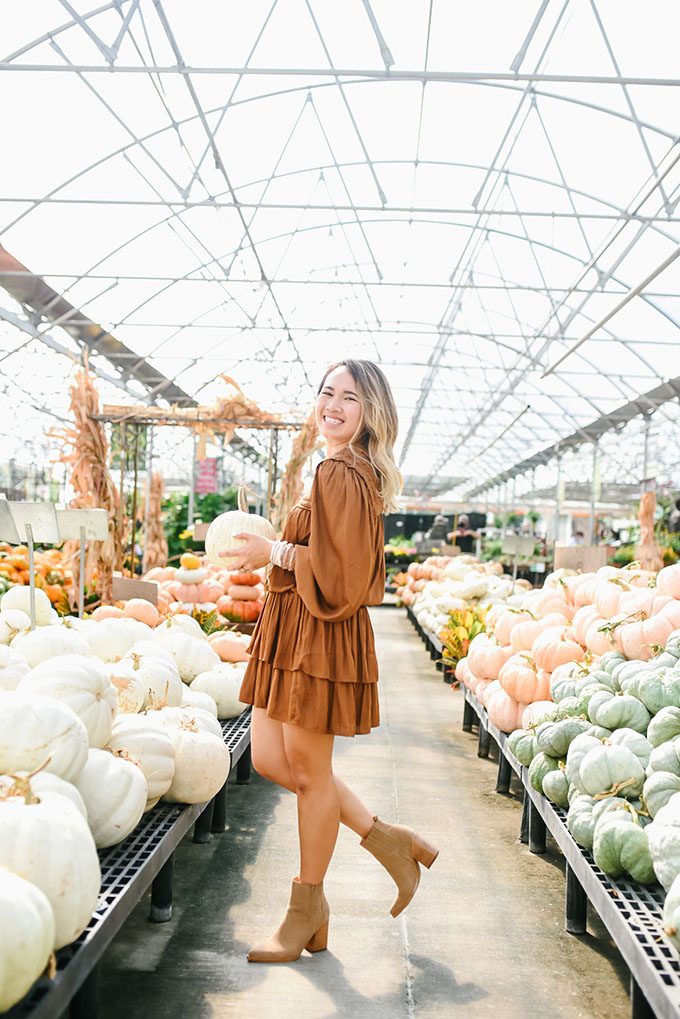 Fall is approaching rapidly and if you live in a state that has weather like Texas, fall weather won't approach you until late October/early November. Fall is always exciting because it involves change. With everyone going on this past summer, I think we could all use a bit of change and have something to look forward to. Fall is going to be different this year but it doesn't mean we can't dress up for those social distance friendly fall activities like visiting the pumpkin patch, shopping for costumes, decorating our home. etc.
I shared this dress with yall last week and it's probably the most popular outfit I've ever shared! The best part about this dress is that you can wear it NOW. No one wants to buy a new outfit and wait weeks to wear it out. The color and ruffles on this dress caught my attention immediately and I love that it can be worn casually or for a fun date night. It runs true to size and with the band being super stretchy, the length can be adjustable.
What are some changes that you're looking forward to this fall season?
xo,
Annie