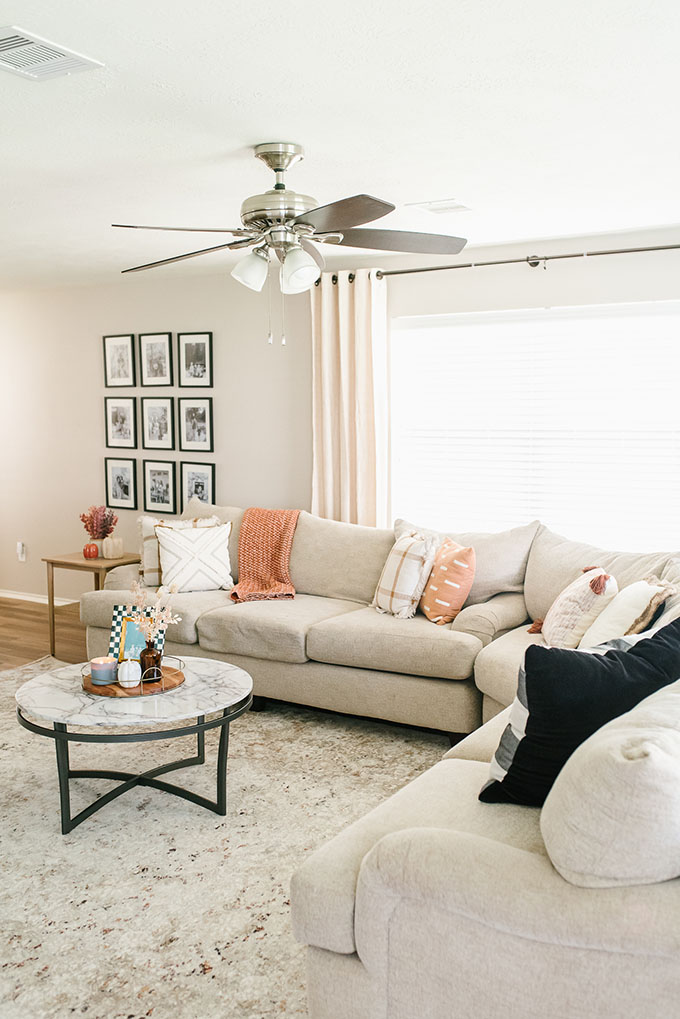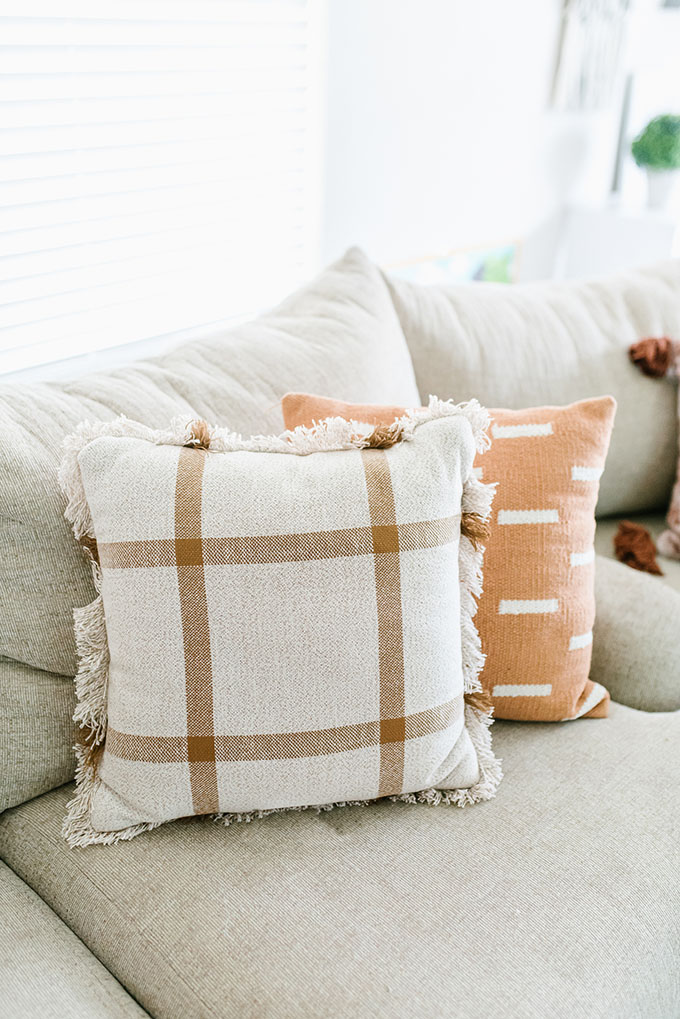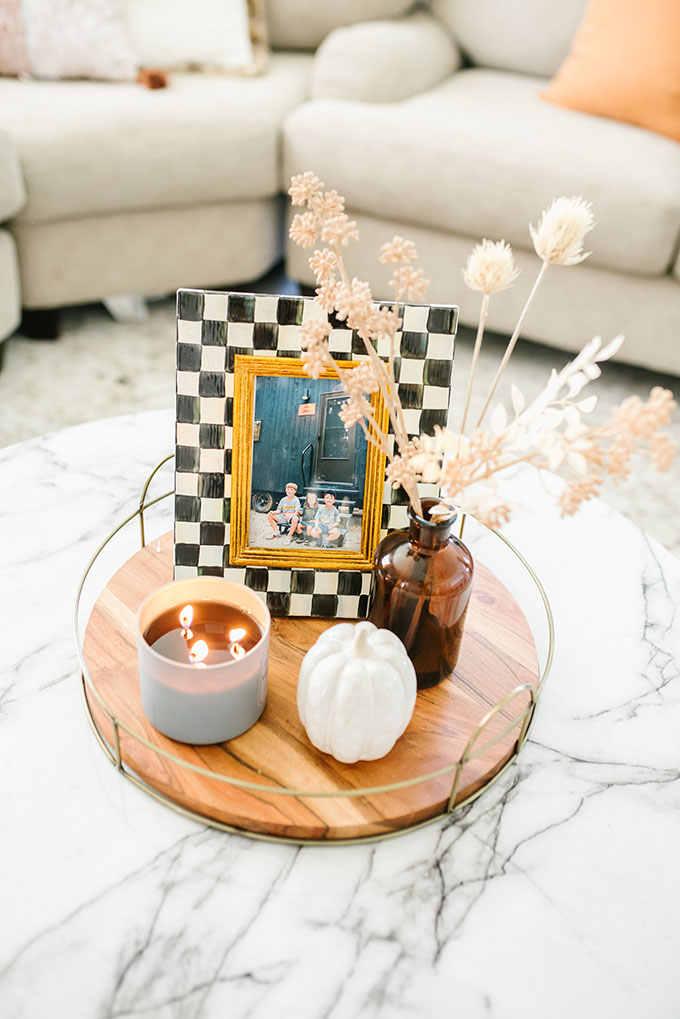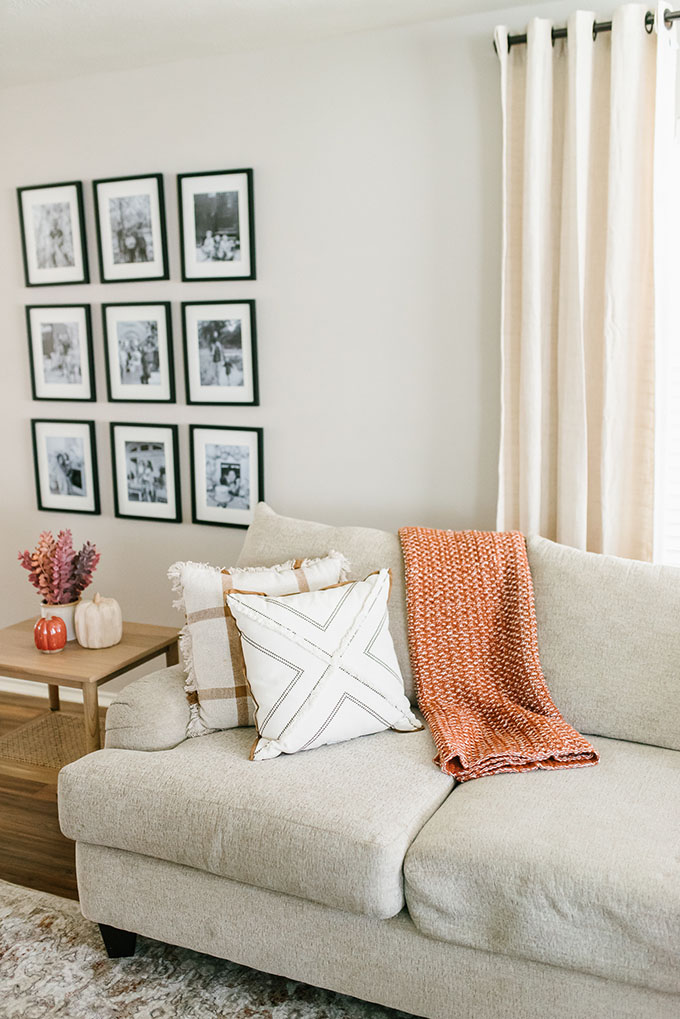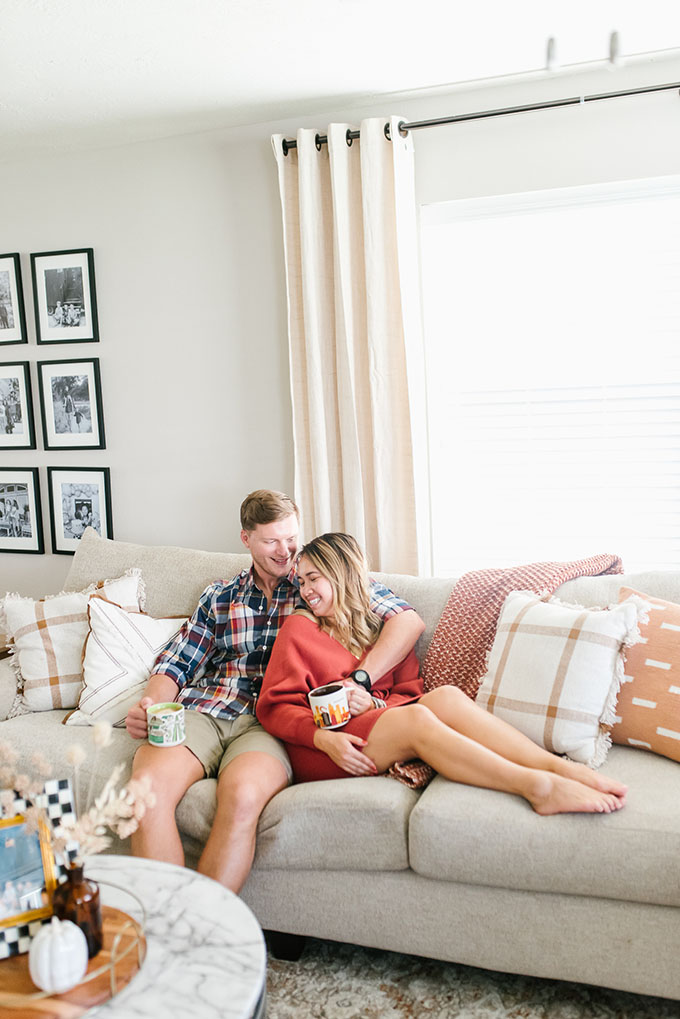 Fall has officially approached the Mescall household and I'm all for it. Decorating for fall is unlike other seasons because it typically involves more warmer colors and pumpkins! During fall, you'll always find our favorite "marshmallow fireside" candle lit and all the pumpkin flavored desserts.
The pressure to feel the need to decorate every holiday or changing season is real and honestly, it's not realistic to flip your home every few months. Our home has had the more neutral and butterscotch tones for over a year now. The great thing about having a neutral colored home is that you can easily incorporate new colors. During the summer you can add light blue hues and more greenery, during fall you can add the pretty orange and burgundy hues, and winter you can add all the fun Christmas colors.
To get your home ready for fall, add in 2 or 3 dark toned throw pillows, add small and large pumpkins around your home, and light up a fall scent candle. It's that easy! I love this fringe pillow because it has the subtle orange hues and simple pattern. It also comes in Navy and is only $20! I also picked up this throw blanket to give more of the orange tones. It's also reversible.
PUMPKINS! What is fall without pumpkins? I absolutely love Target's faux pumpkin selection this year. The colors and material of the pumpkins are super neutral. I personally love off white and wooden pumpkins. I set them on majority of my tables; side, coffee, entry, etc.
I shared these frames on Instagram before and there the real deal. There only $13 and make a beautiful gallery wall. I updated the photos in black and white for a more moody tone.
I chose this rug from Loloi Rugs and it ties our living room together SOO well. The gray tones and pops of orange hues helps everything blend together. I love that you can also chose any color scheme and the rug will compliment it.
Our home has never felt more like home. It's warm and cozy and I rarely ever want to leave. These simple touches really brought it to life and I know these simple touches can add that fall coziness to your home too.
xo,
Annie