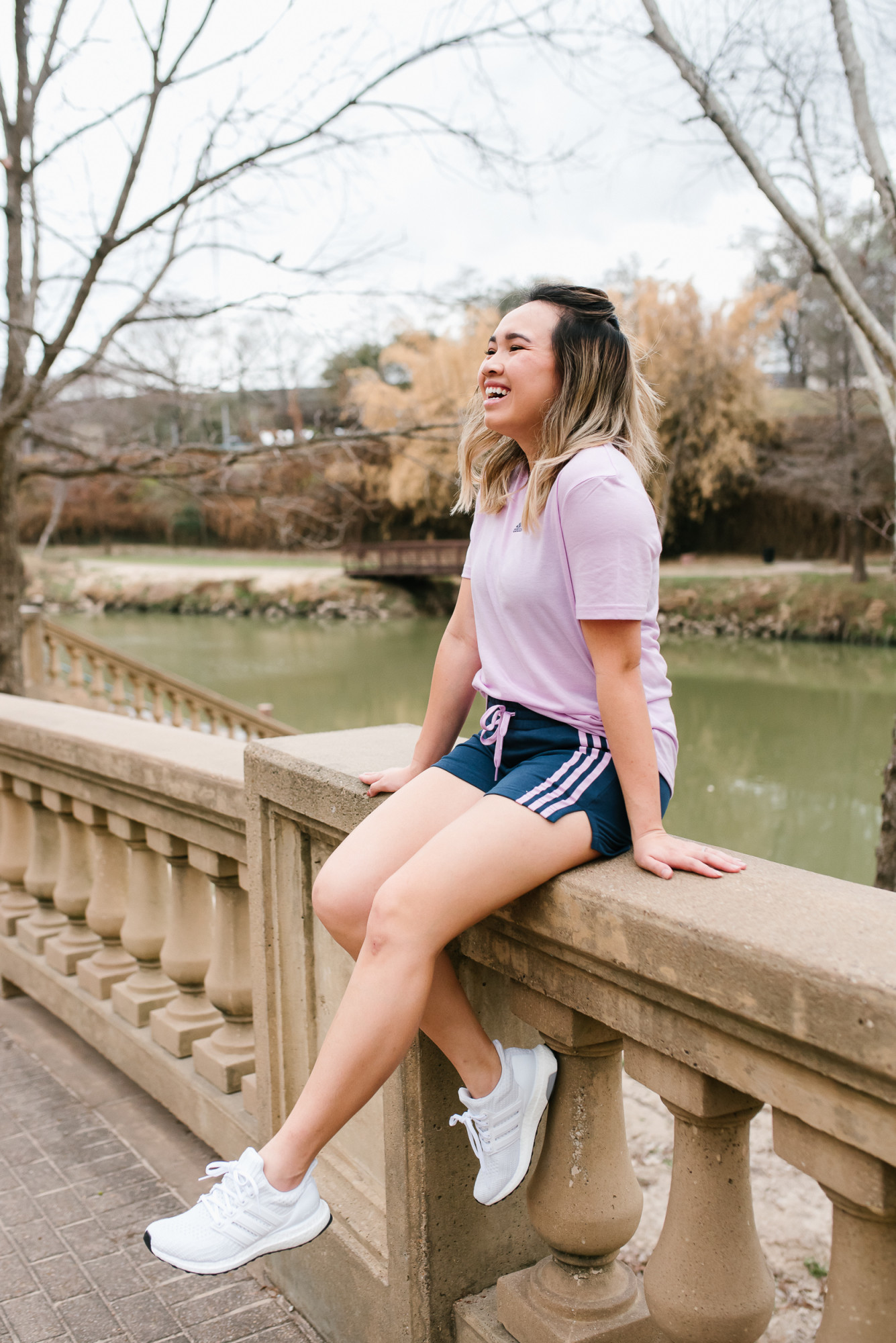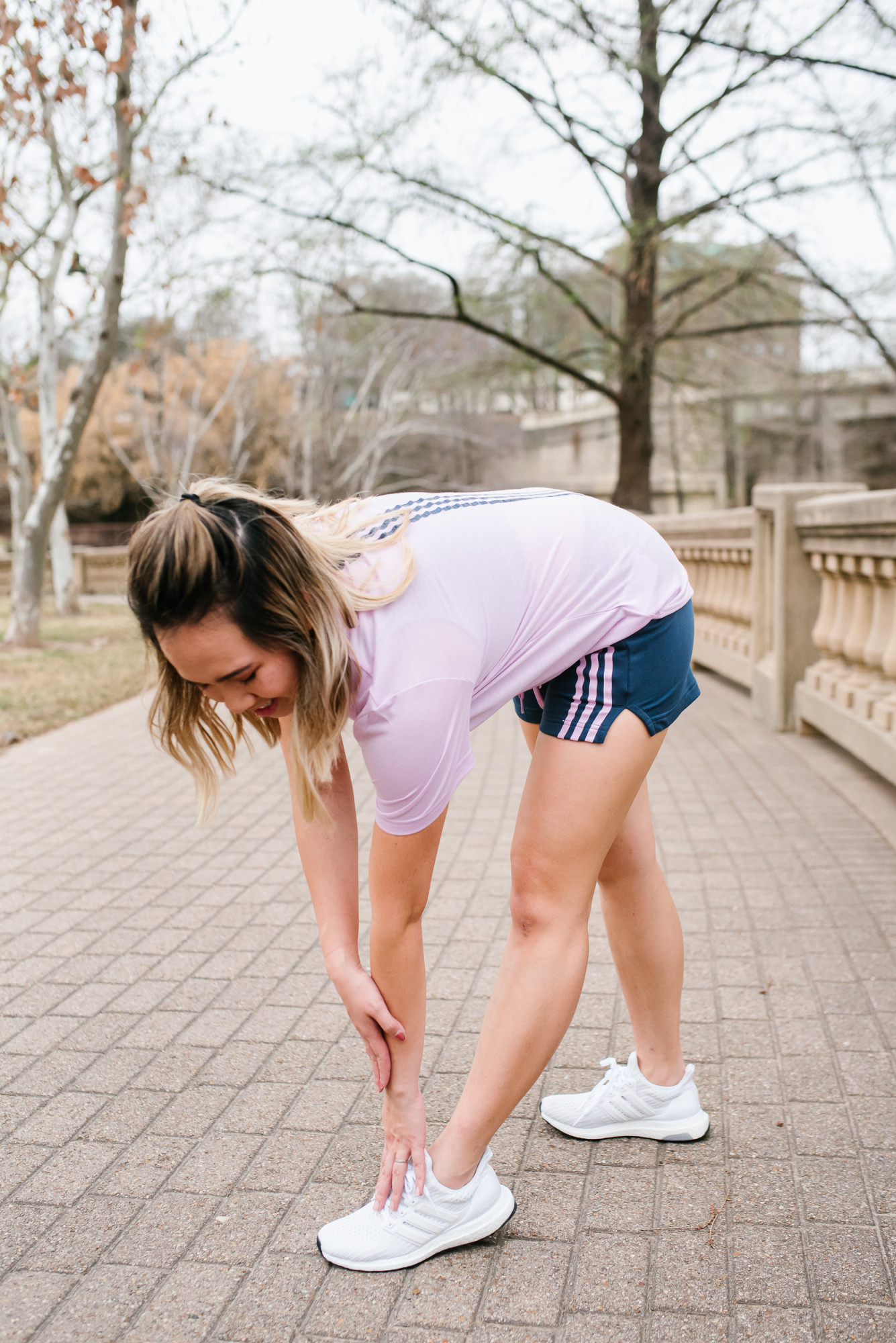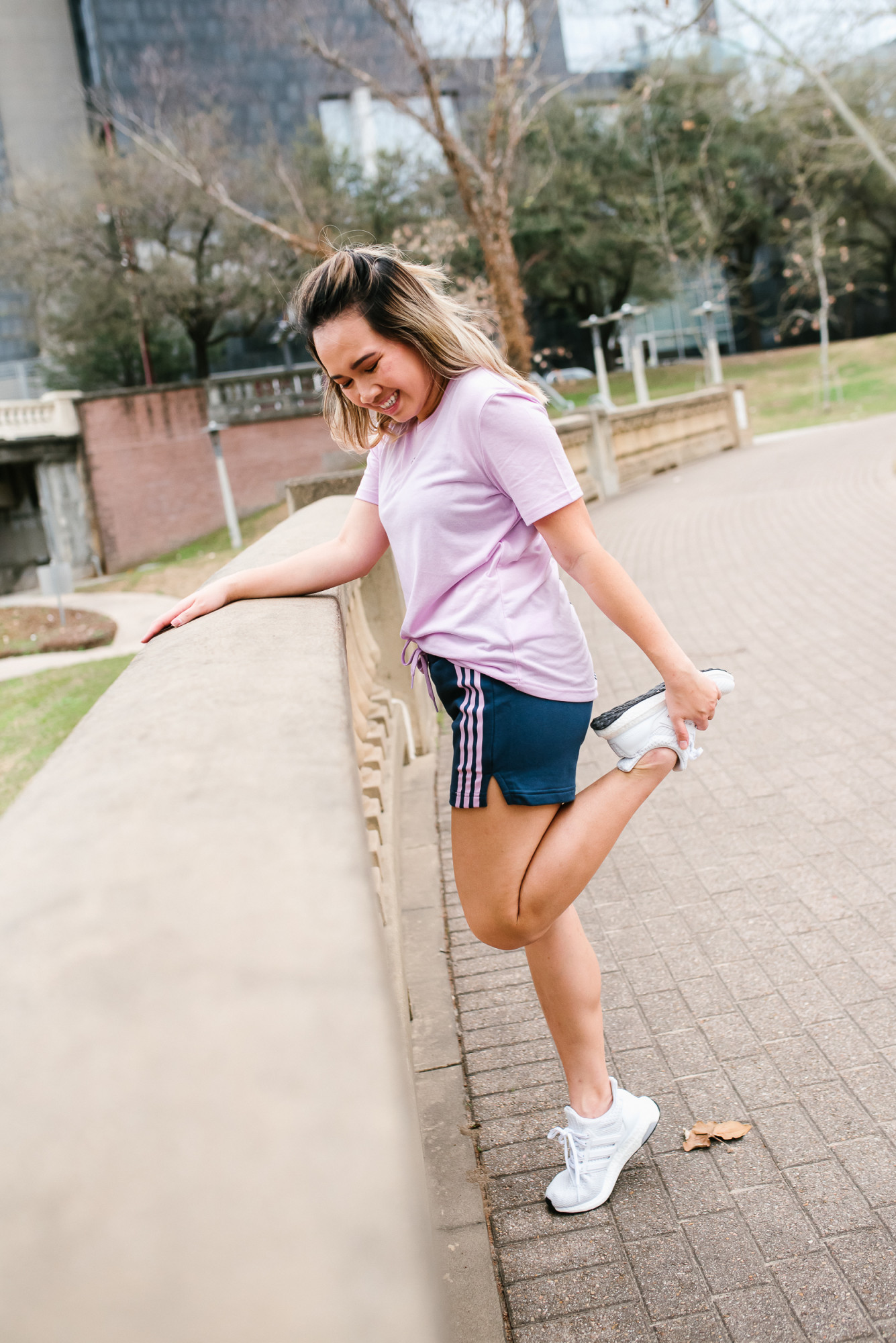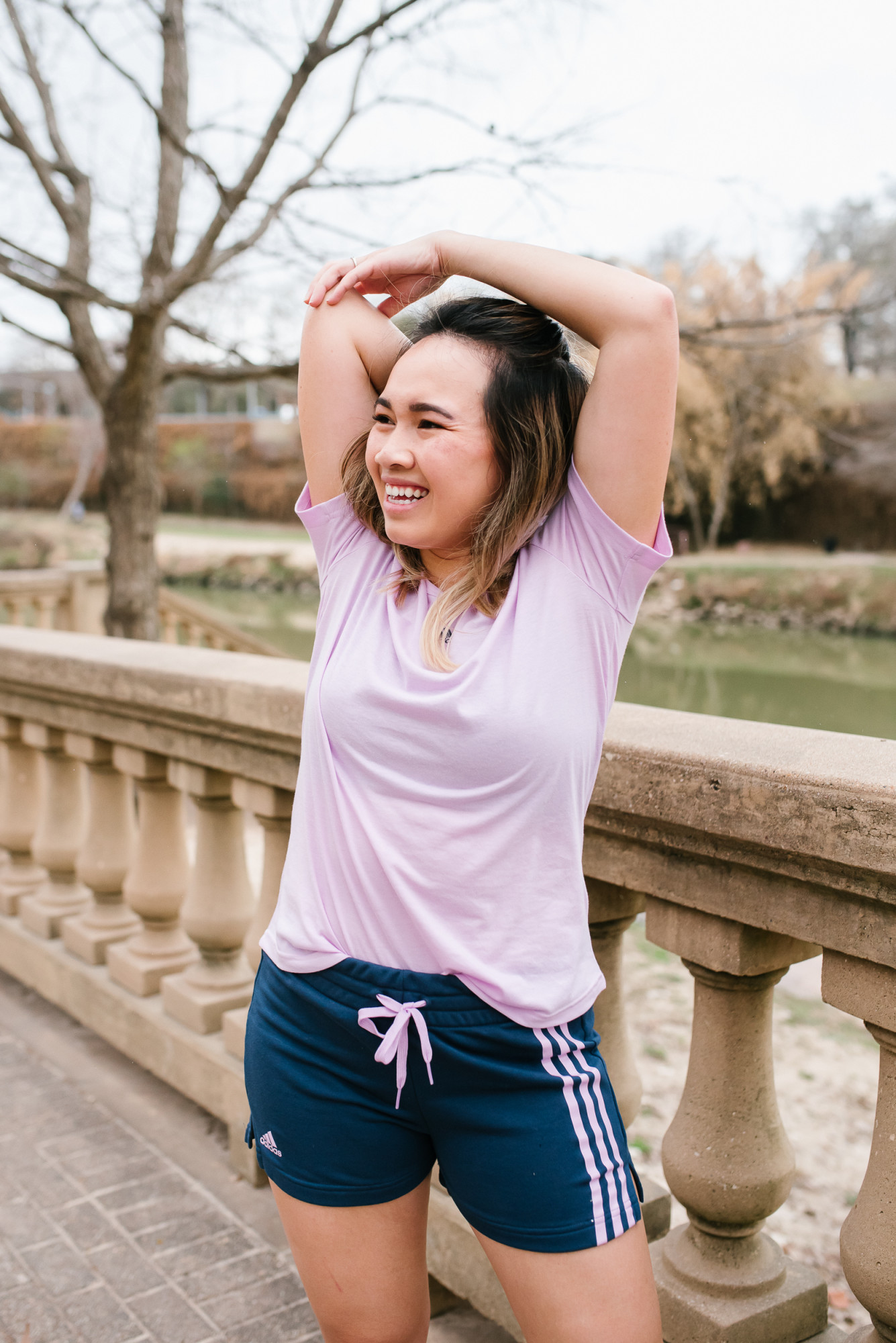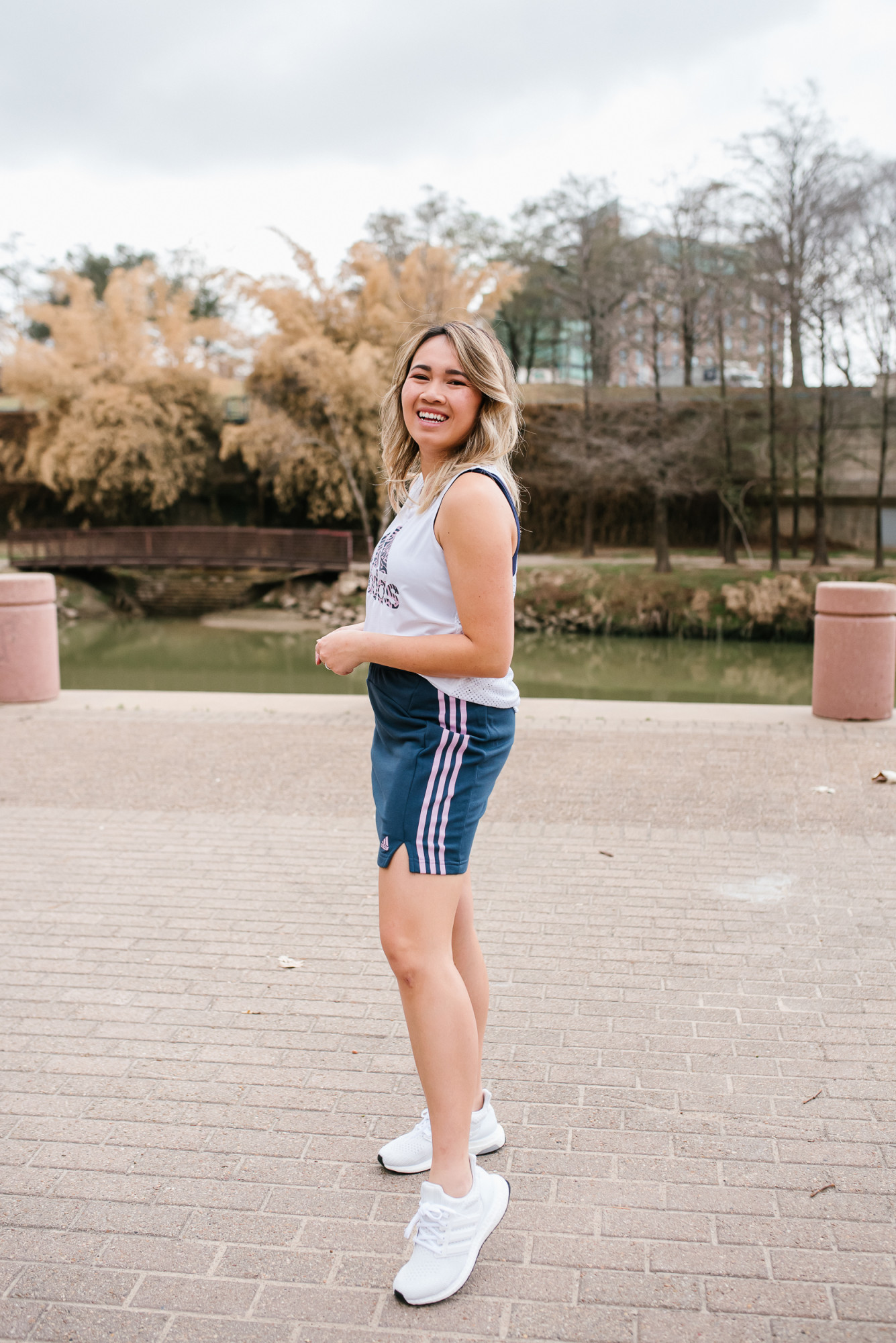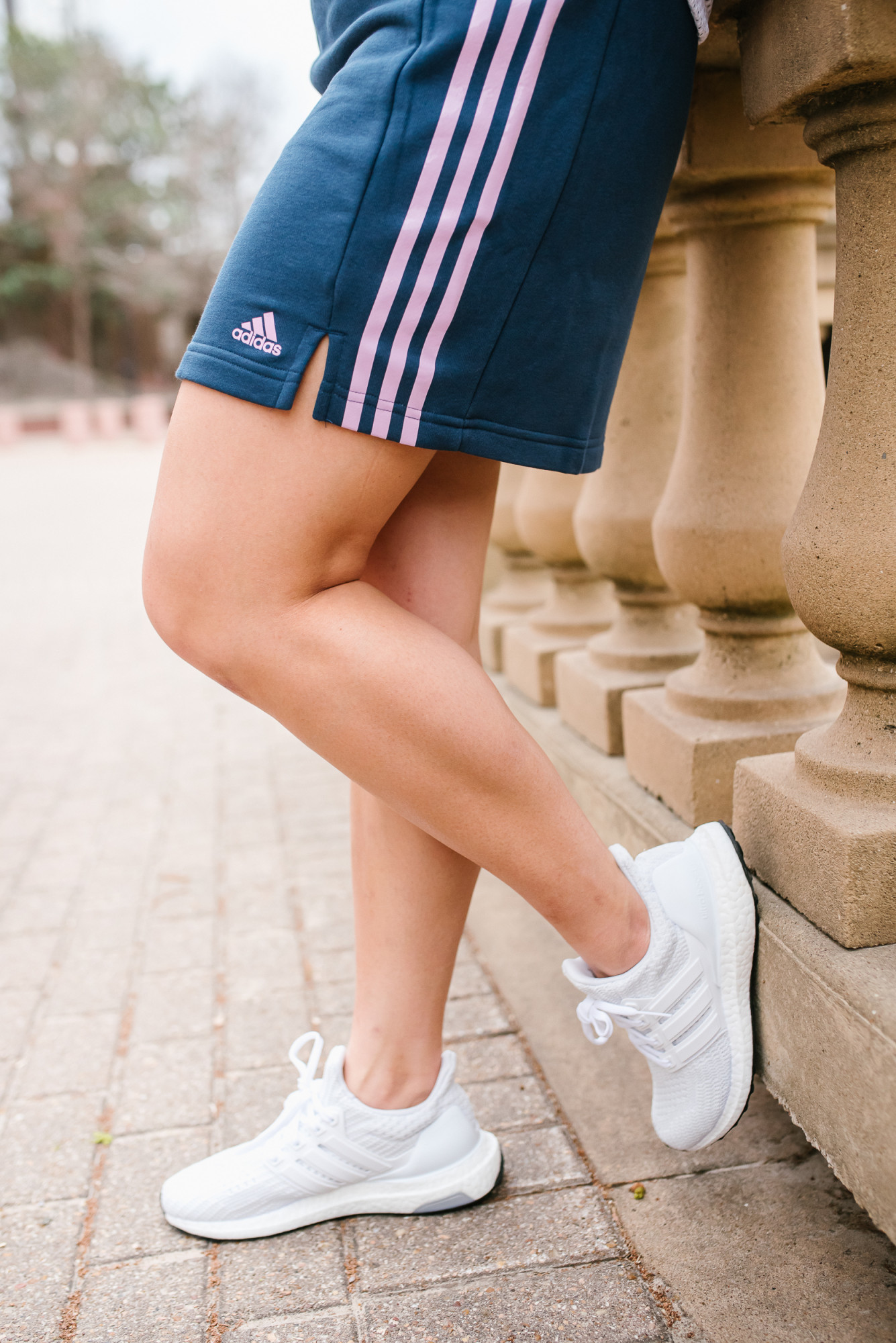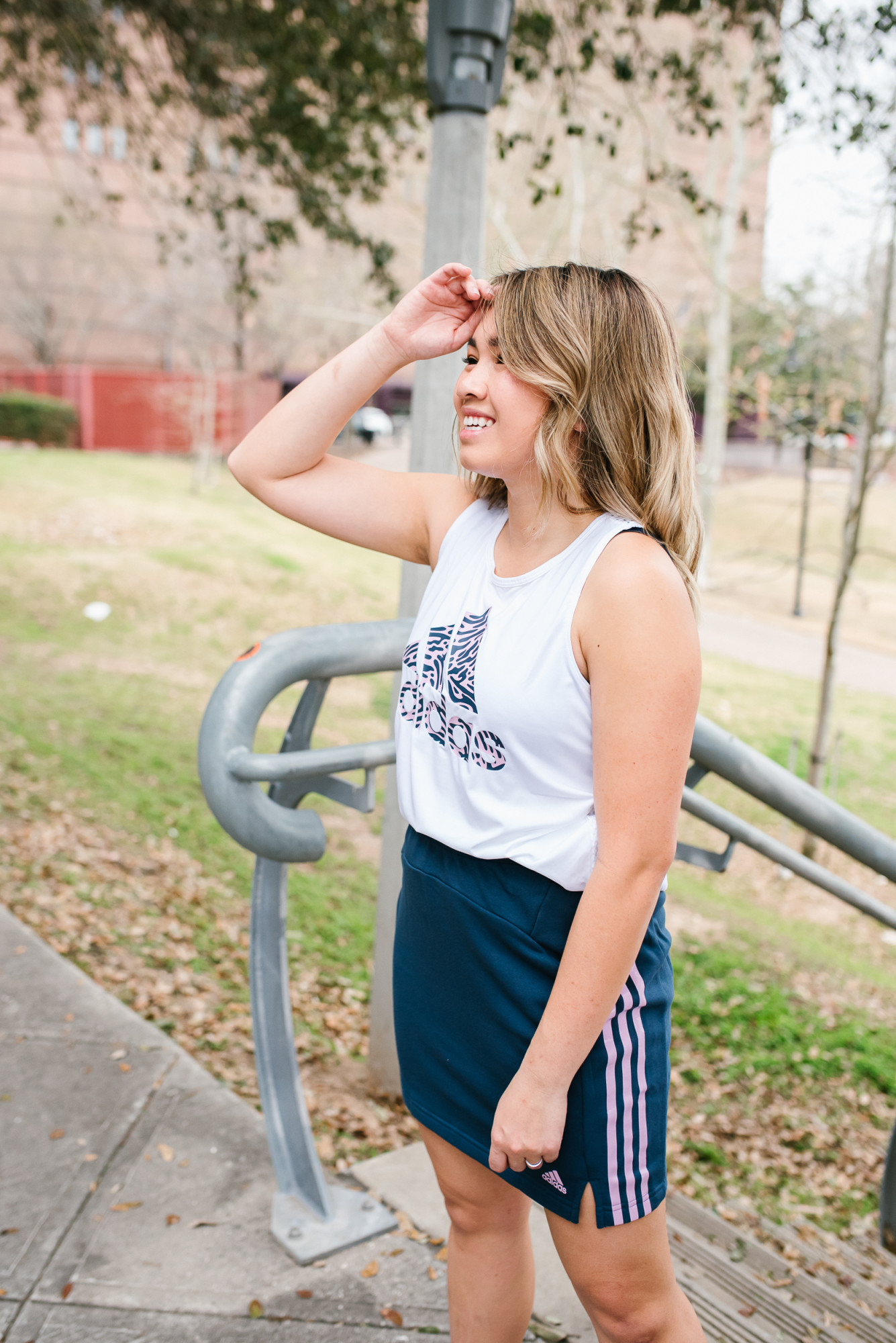 I'm beyond excited to share Adidas x Zoe Saldana new activewear collection with everyone. It has been an absolute dream of mine to partner with Adidas because we are an Adidas family at heart. Zoe Saldana is a woman that I've admired for years. The Zoe Saldana collection has great transitional pieces that incorporate right into my daily lifestyle. Many of her pieces are made from recycled materials and offer a great range of sizes. These athleisure outfits are comfortable, breathable, and are versatile. You can view the entire collection, here.
Running is a physical activity that I incorporate in my workouts every week. My running goals are typically about 5-8 miles per week and setting these goals allow me to stay accountable to keeping a healthy routine. This Adidas x Zoe Saldana tee is made of recycled material, absorbs my sweats, and I love the subtle relax fit. Shorts are my first choice when running or lifting weights and these shorts are stretchy, sleek, and allows me to move freely. Both pieces run true to size and this tee comes in multiple colors.
For as long as I can remember athleisure skirts have always been apart of my activewear essentials. Playing tennis for 10+ years, Adidas skirts and tanks were my top choices. With this skirt, it can easily go from casual daily wear to playing tennis or walking around the park. I live in activewear pieces 90% of the time and having pieces that make me feel comfortable and confident during the day and then functional during my workouts is important. The length of this skirt is perfect for me and it runs true to size (I'm 5'1 for reference).
The Adidas ULTRABOOST was a shoe that has been on my wishlist for awhile now. It was actually the one thing I asked for for my birthday this month. Tommy owns 2 of them and all of my brothers and sisters own multiple pairs and have all raves about the comfort and durability. They comes in a huge variety of colors and patterns. They are my FAVORITE running shoe and made up of Primeblue; a high-performance recycled material. It's lightweight and gives great support.  I sized 1/2 a size down in these shoes and they fit really well.
Having activewear clothes and shoes that get you going is something I have always found important. My Adidas activewear pieces and shoes have always been great quality and I love that it makes me feel confident. My workout routines this Spring are consisted of running at Memorial Park in Houston, getting on the tennis court with my siblings, and lifting weights in our little gym at home. Keeping a healthy fitness lifestyle is important to our family and I also get some time to focus on just myself, which all moms need.