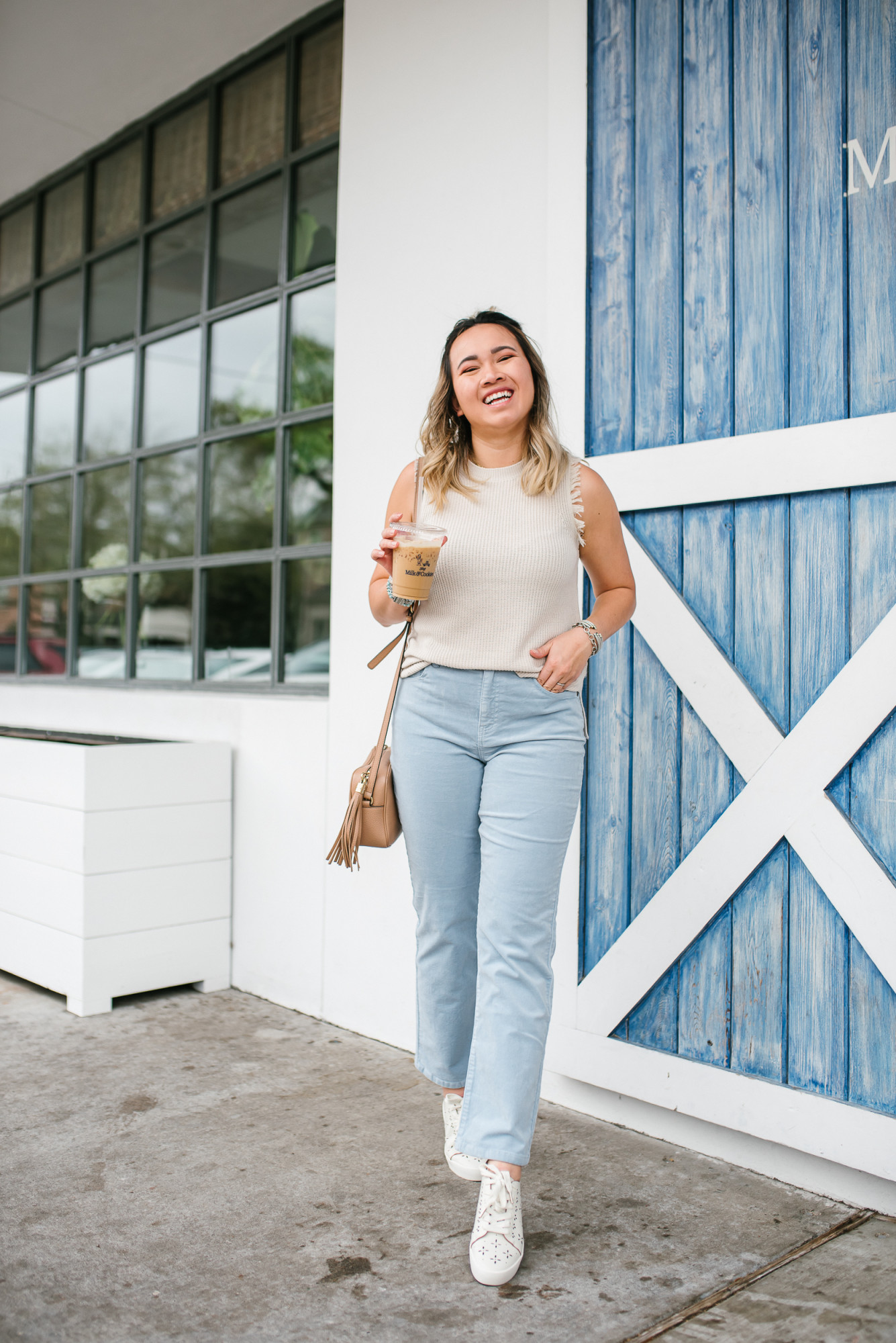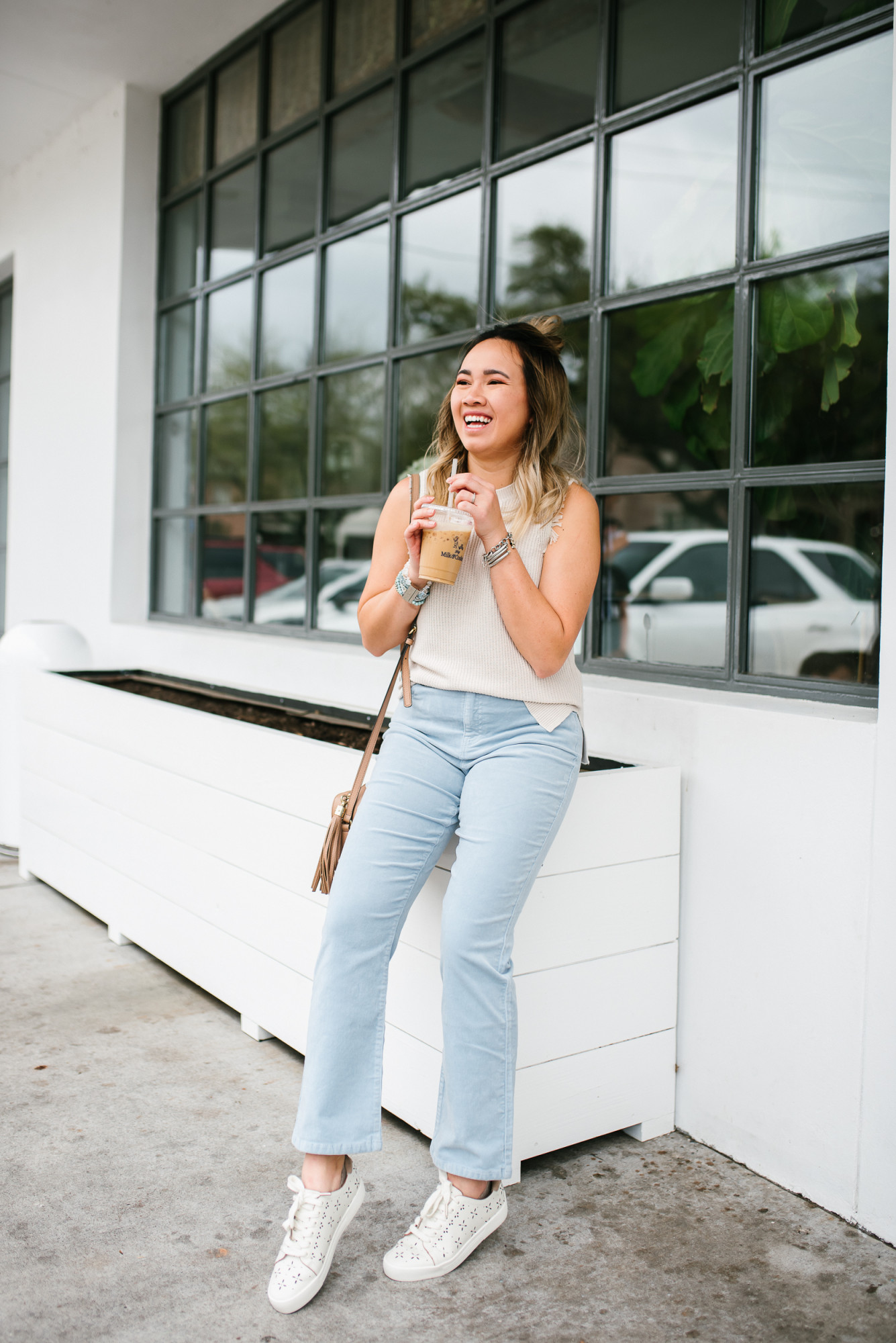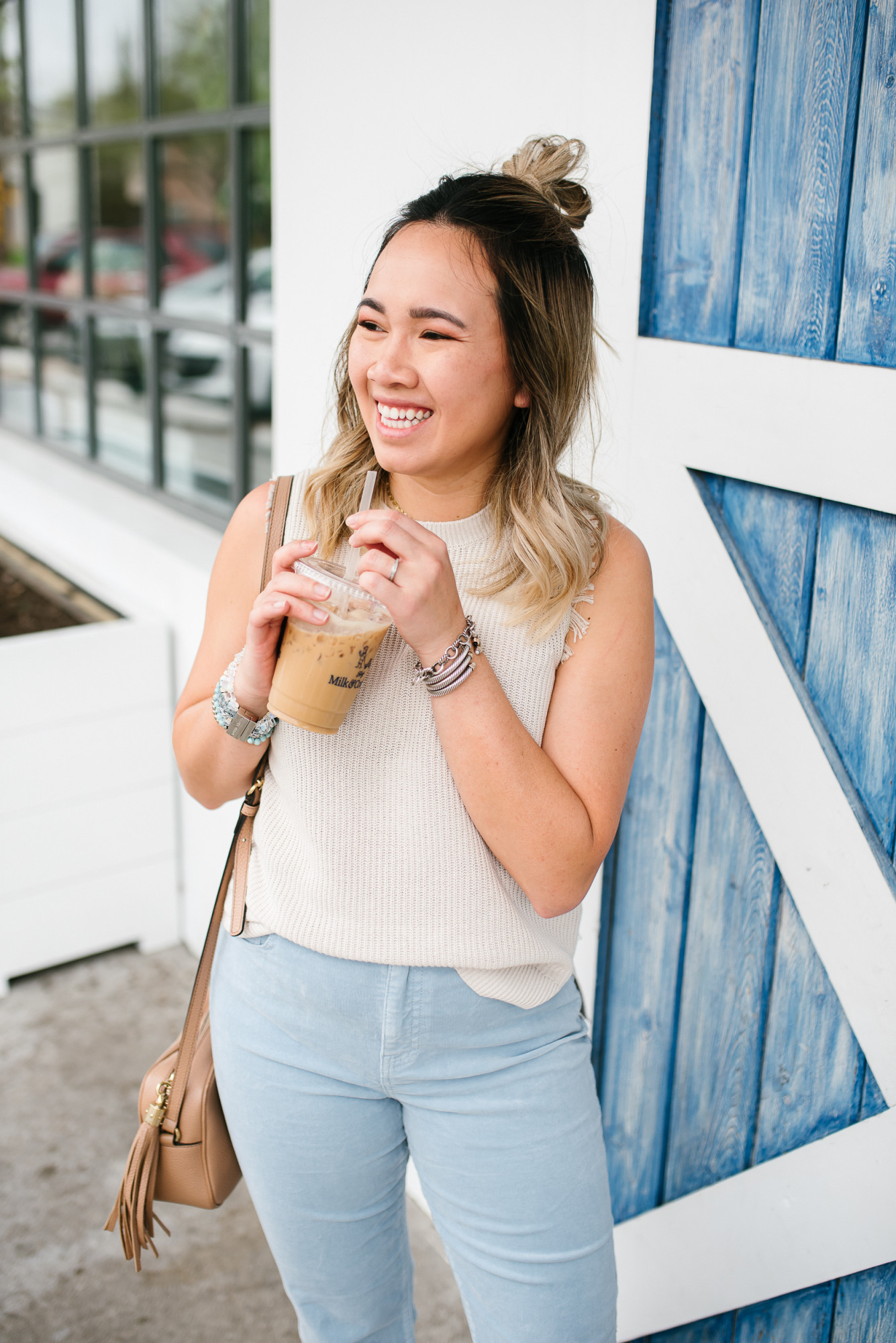 TOP: JOIE // BOTTOMS: JOIE // SHOES: JOIE
These past couple of days have been incredible nice. This winter last way too long and I can't be happier that Spring has officially arrived. My birthday is this Friday and it kicks off all the things I love about this time of the year, including putting up my coats and pulling out my pastels clothes.
One of my goals this year is to focus on being more sustainable with clothes. Choosing pieces that can be worn over and over, that are versatile, and are great quality. I'm a firm believer in quality over quantity, especially when it comes to closet staples. I ordered this distress sleeveless sweater from Joie on Amazon and the quality of it is incredible. A piece that can be so simple can be styled many ways through the warmer and colder season. I sized down to an XS and it fits great!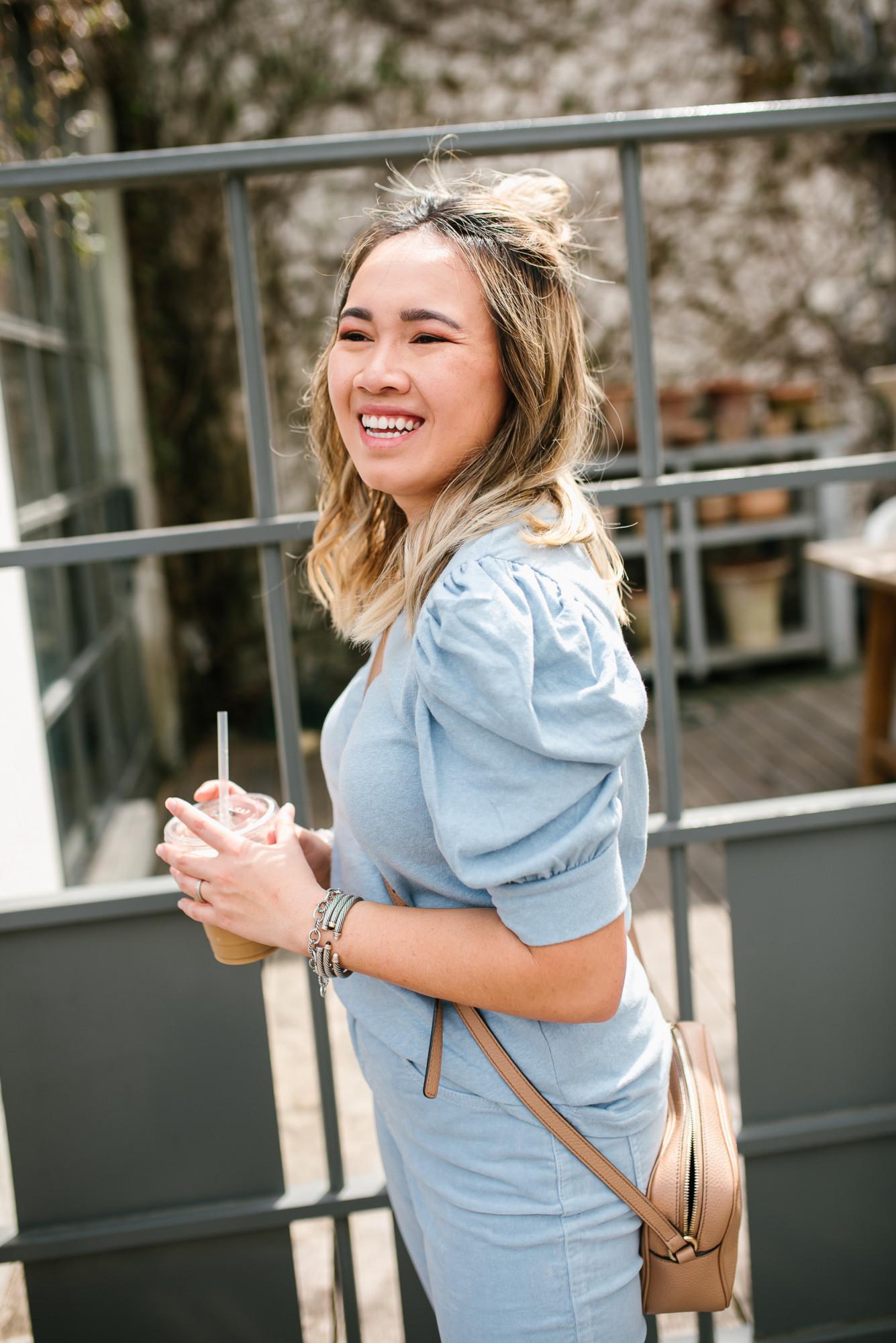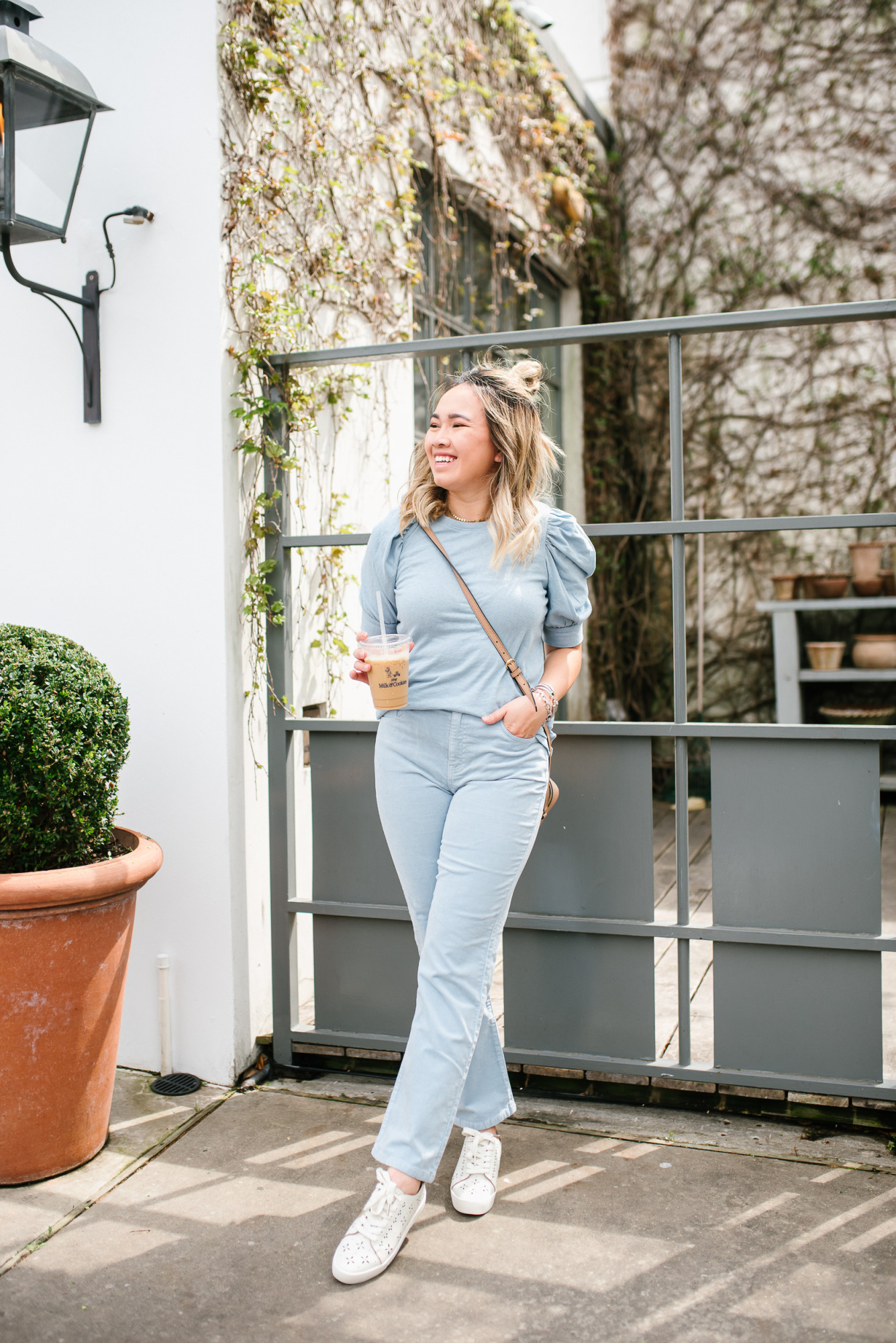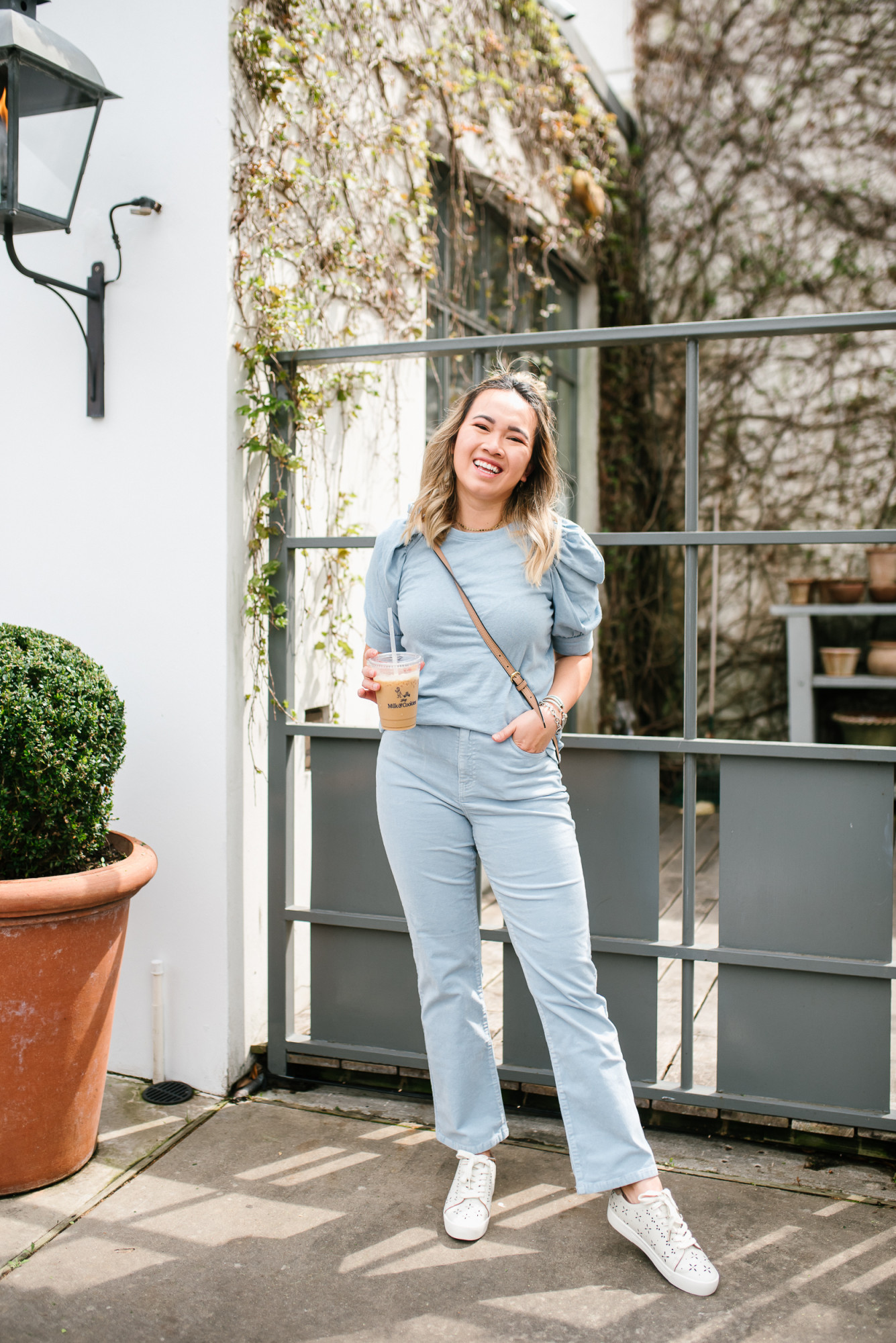 TOP: JOIE // BOTTOMS: JOIE // SHOES: JOIE
If there's ever a time to wear more pastel tone pieces, it's now. Spring 2021 Pantone colors this season are all vivid and and bright. It's no surprise to me that this light sky blue is back this season. I absolutely love a monochromatic look. It's effortless chic and trendy.
I wanted a easy and cute tee so I ordered this ruffle top and it doesn't disappoint. The ruffles aren't too puffy and it's very soft. I've purchased cheaper tees in the past that were about $10 to only find out that I'm back in the store buying the exact same thing a month later because there was a hole from natural wear and tear or a stubborn stain wouldn't come out. Even though simple staples like a tee or tank can seem so unimportant, I feel that those are the pieces that are grabbed the most. Investing in a great quality staple piece can last you years.
I'm a bit over the denim jean at the moment. I feel like I'm buying the same denim jeans over and over. I thought these corduroy jeans would be fun to wear and I love how different and comfortable they are. They give me 90's vibes for sure. They are a straight fit and run TTS.