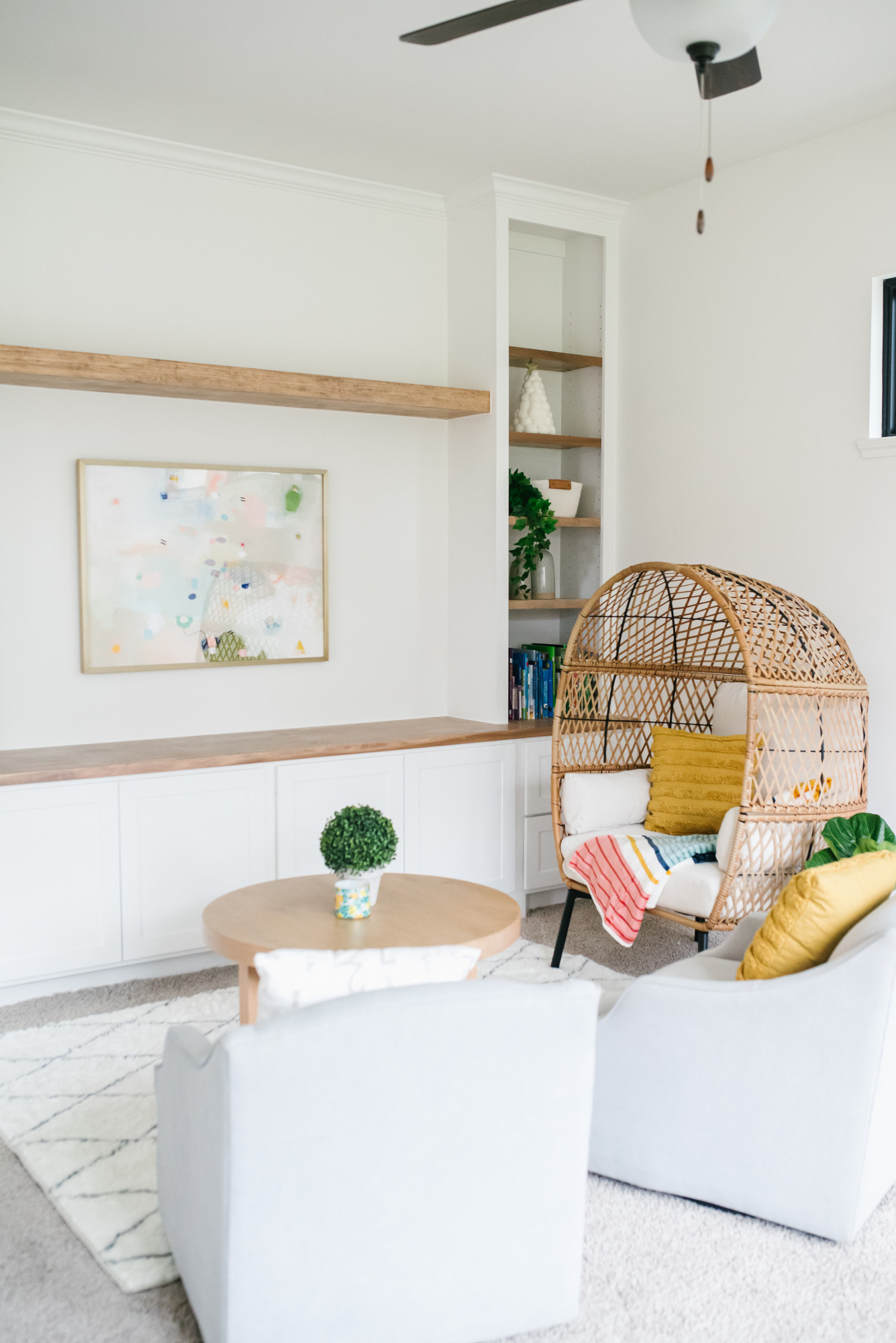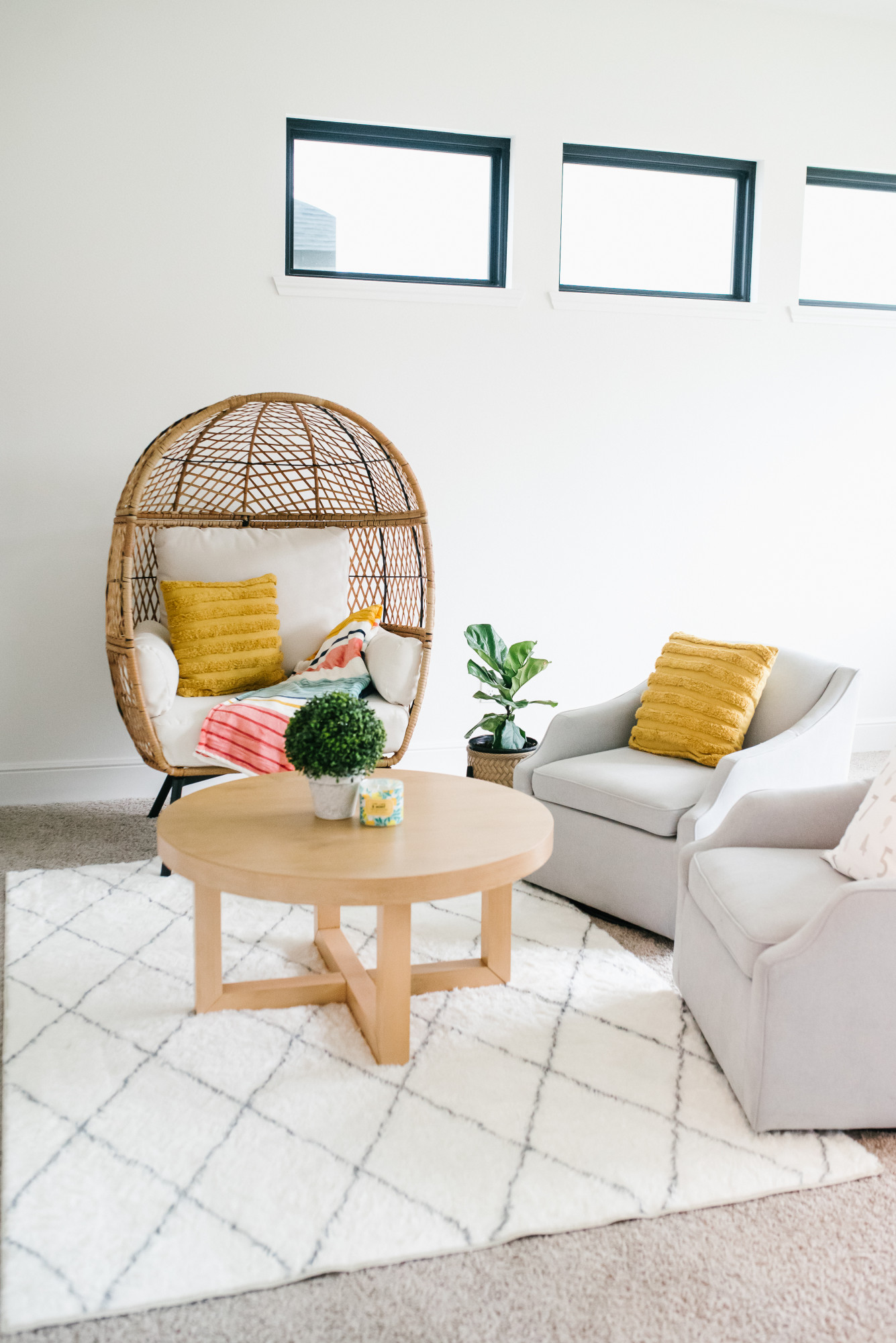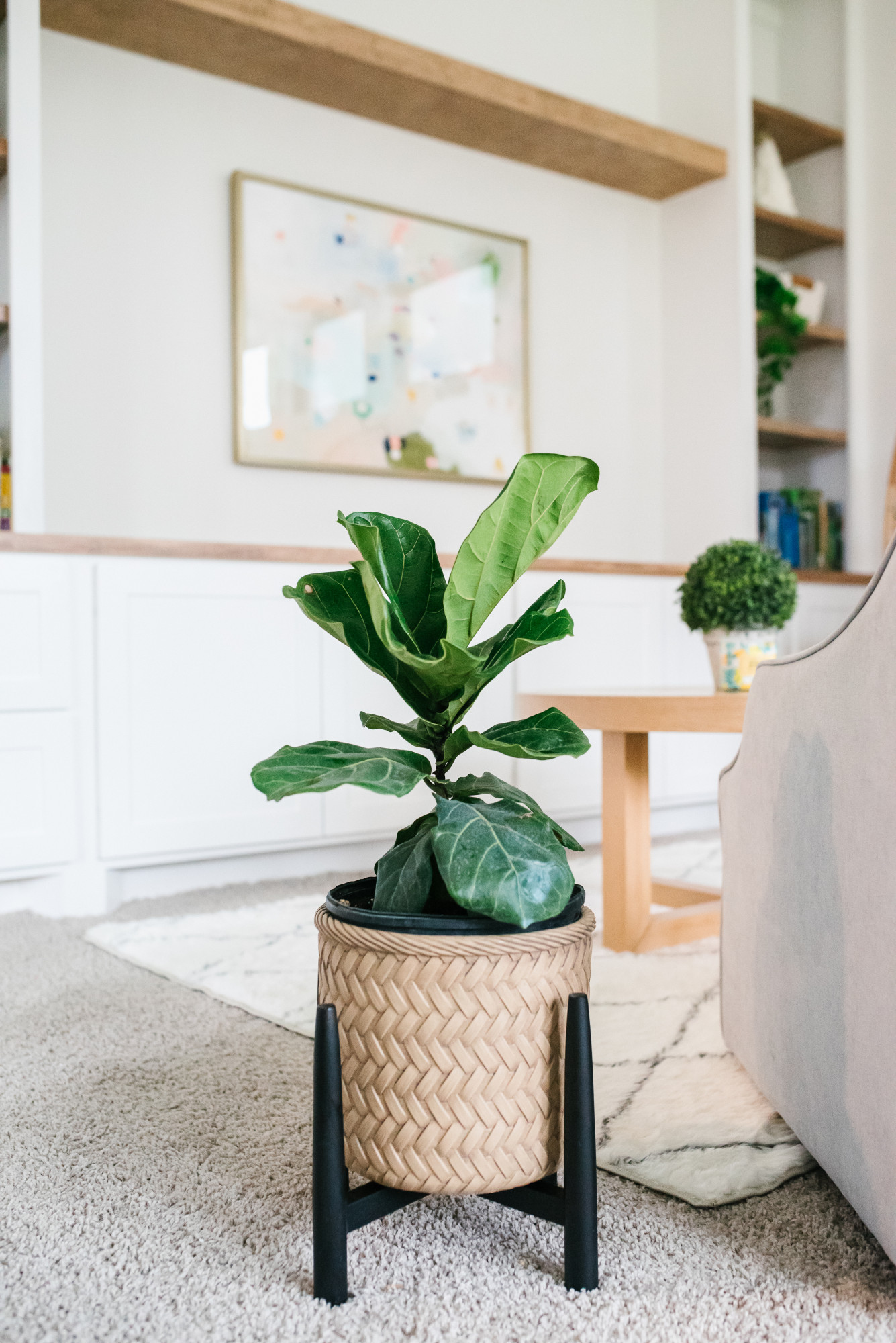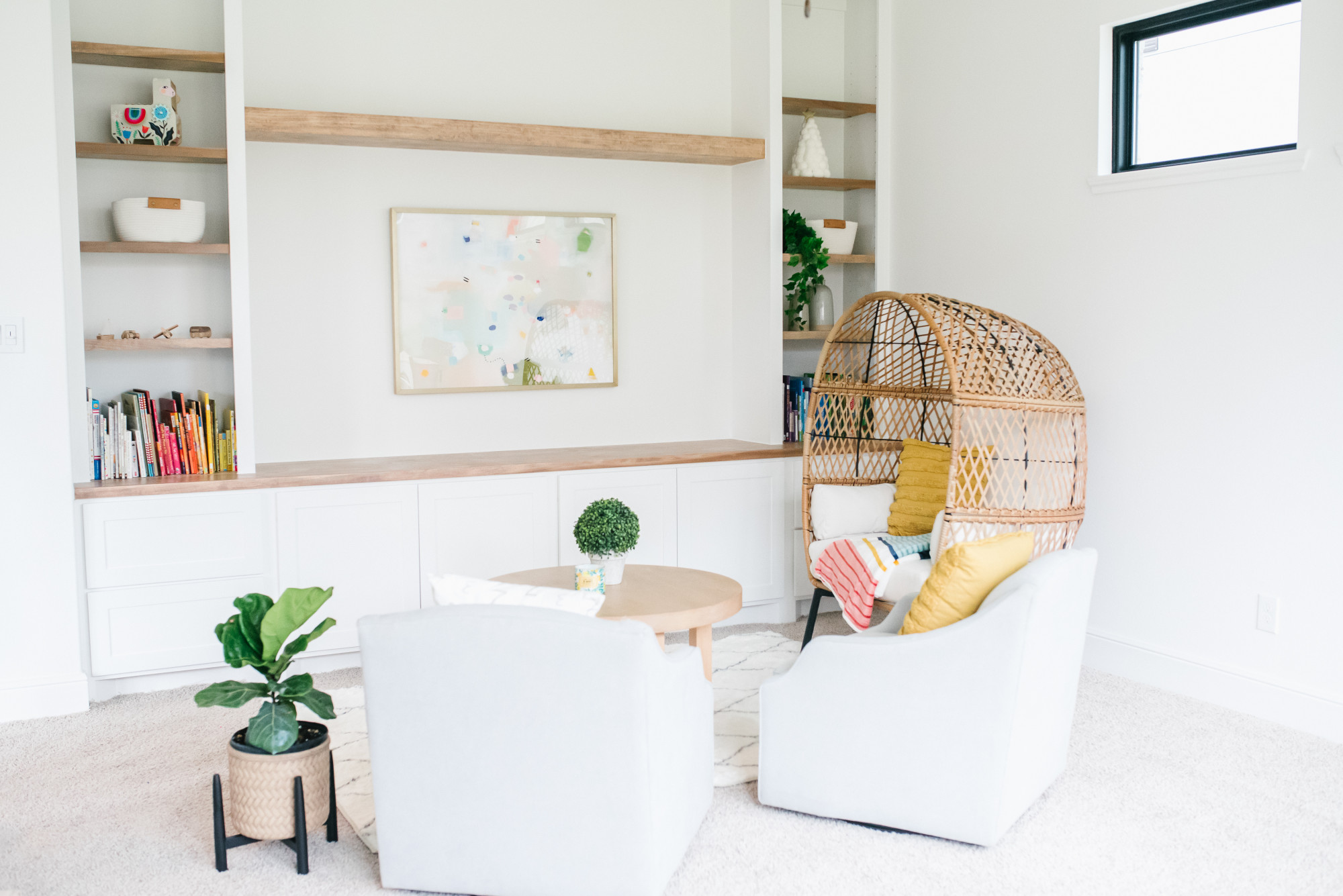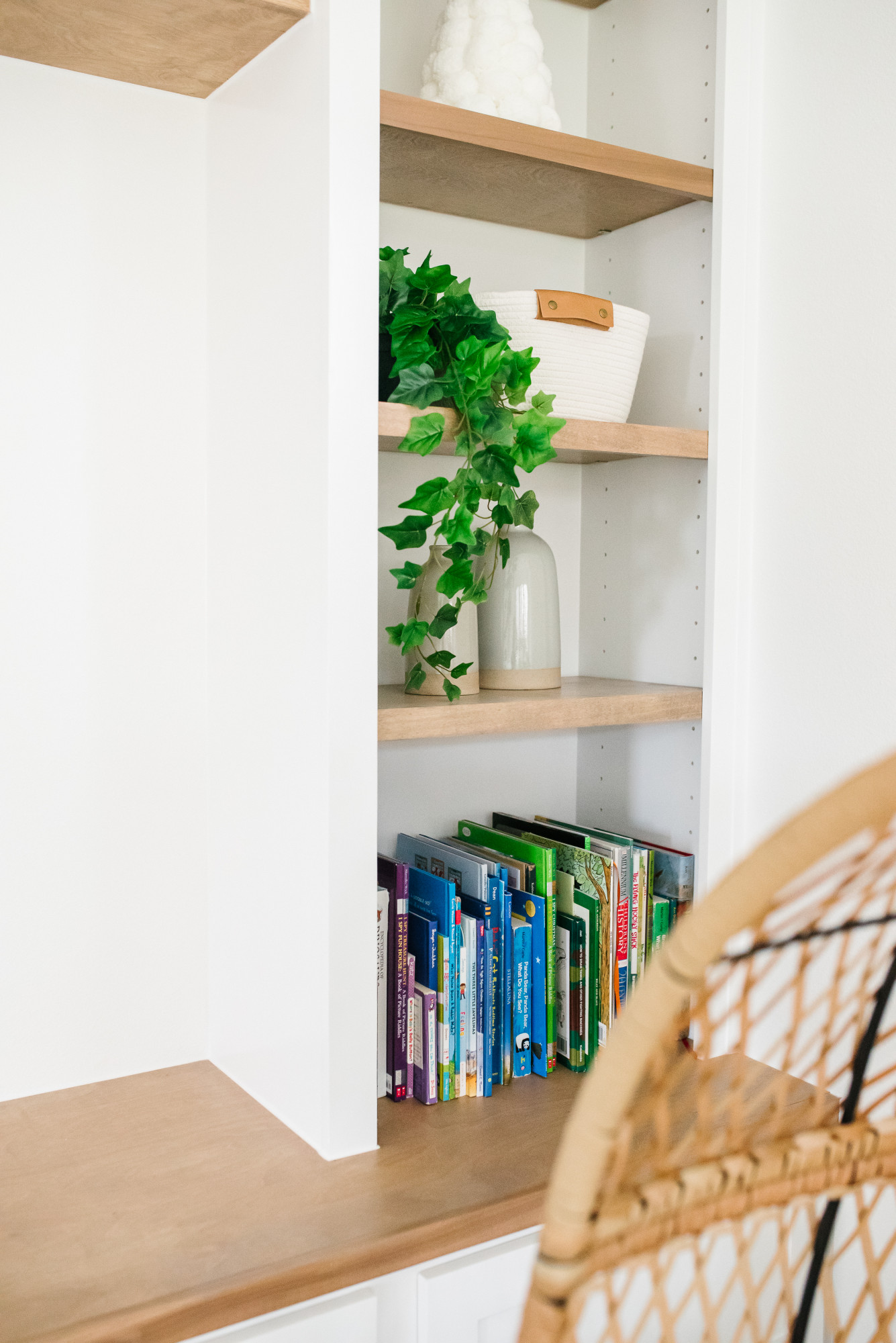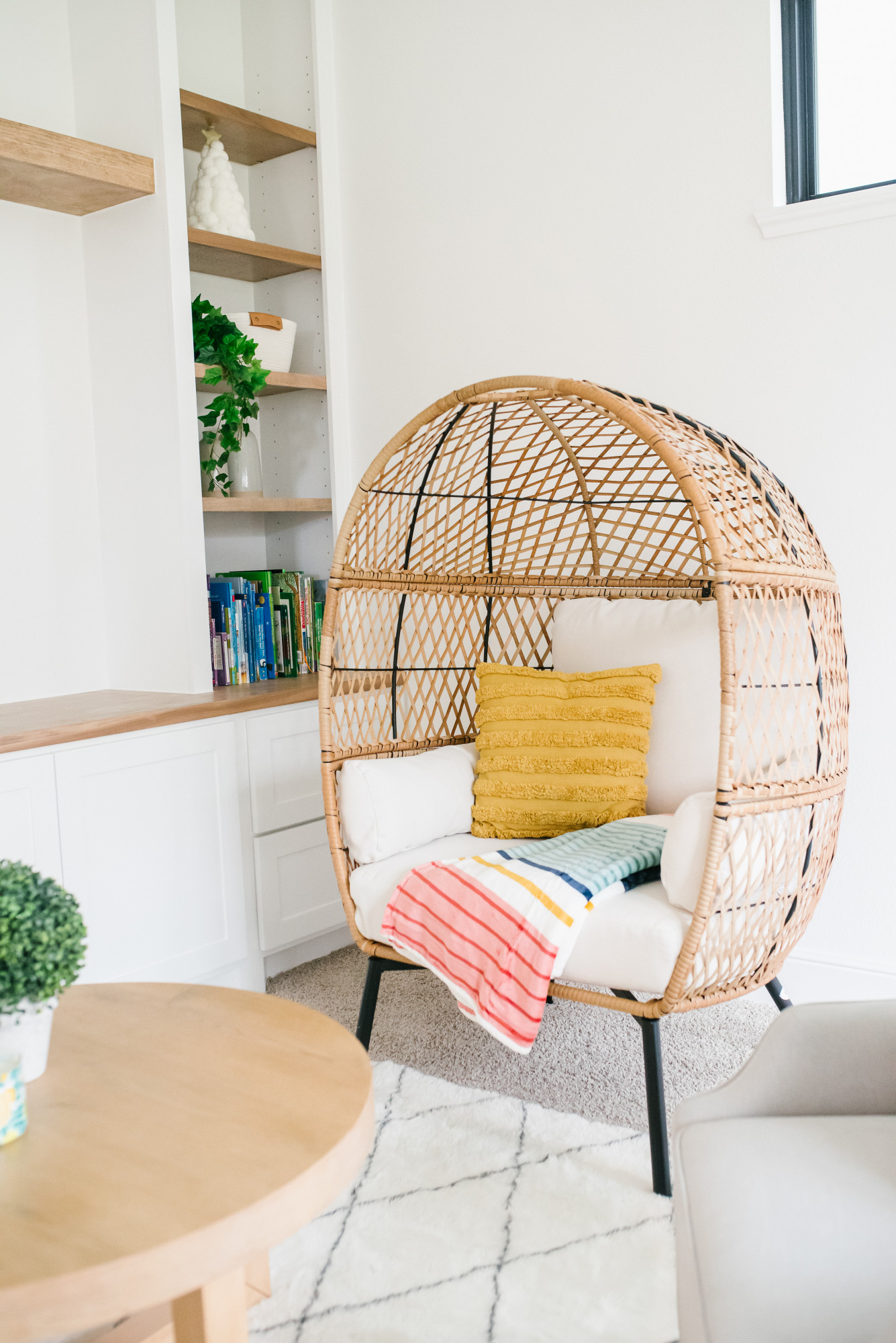 All these bright and refreshing colors in this room makes it perfect for the summer! This extra living room downstairs is what sold us when we were looking at floor plans. Having a room that we can utilize as an extra living room or playroom for the kids was a must have for our family. It's right next to the kitchen so I'm able to keep my eyes on the three wild ones while I work or cook in the kitchen.
Before we officially closed on our new home, I had already begin planning out how this room was going to look. I wanted pops of colors, organizational bins, greenery, and fun furniture pieces for my kiddos, like this egg chair. Above all, I wanted to stick to the budget and incorporate tons of affordable decorations.
Walmart's Home and Patio collection is full of bright and tropical colors, Monte Carlo vibes, and affordable pieces to get your home feeling summer ready. Walmart has been my place for groceries, clothes, and home decor. These yellow pillows I picked up are great quality and under $20 for a pack of two! Pillows are my weakness and that's okay because Walmart has tons of affordable decorative pillows ( love this yellow one too). Throw blankets are everywhere in our home so I had to pick one up that had the bright summer colors I was looking for. This one is super soft and I love the colorful stripes.
I've had my eye on this egg chair for over a year so when I saw one, I had to have it. It's made really well and having a natural material piece of furniture in a living area brings such a warm feeling. I have it in the playroom now but will also use it outdoors on our patio too. There 's even a cute child's one, here.
Adding plants in your home is a must! Especially in your home. Mixing faux and real plants is acceptable especially when you have plants in high places. I love this hanging ivy plant, it's under $6 and drapes down beautifully.
Walmart has a vast selection of real plants like this ficus plant that I bought! You can also order it online?! Who knew you could order live plants online. For the summer, it's about incorporating natural elements and vivid colors in your home.
*Thank you Walmart for sponsoring this post. As always, all opinions are my own.