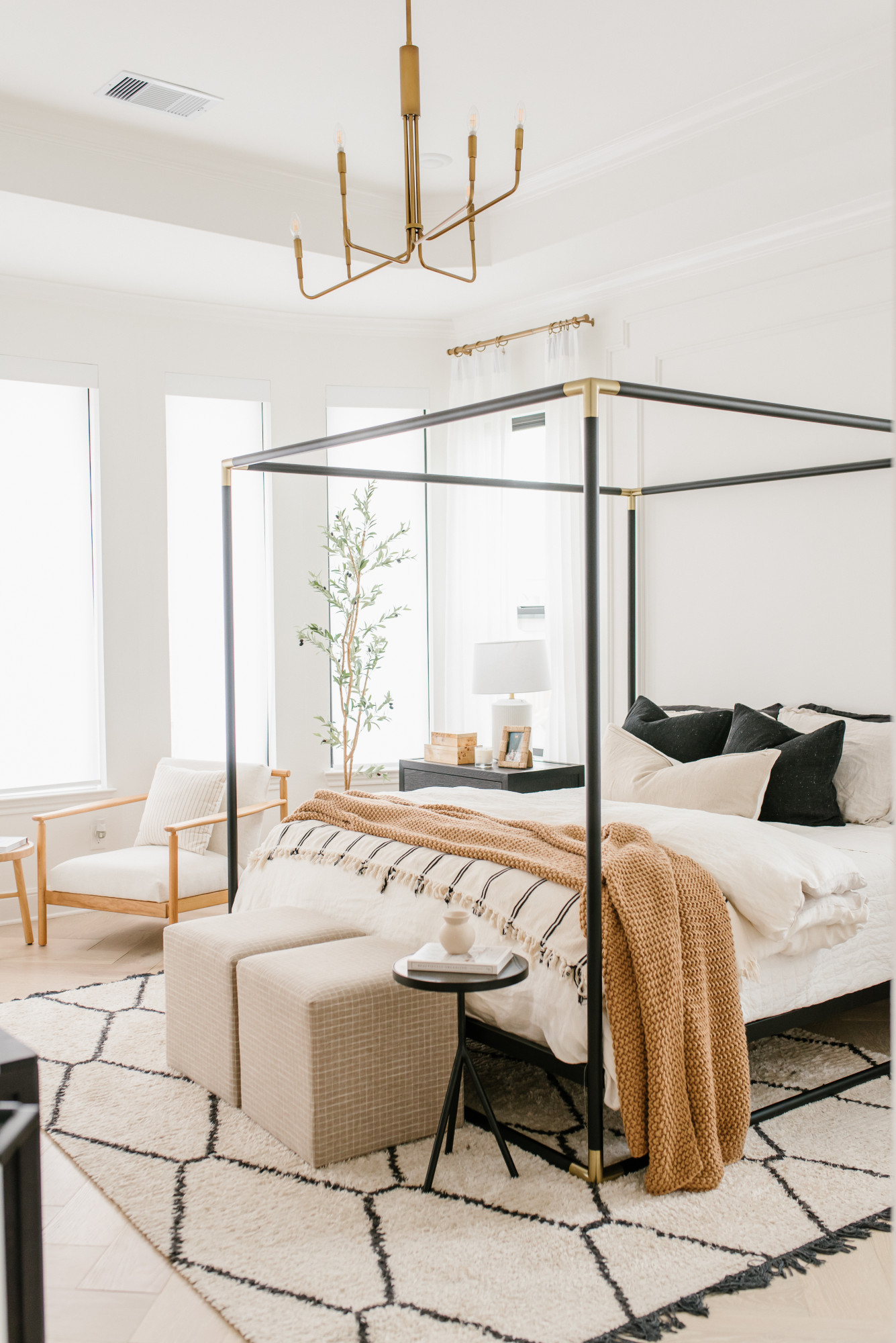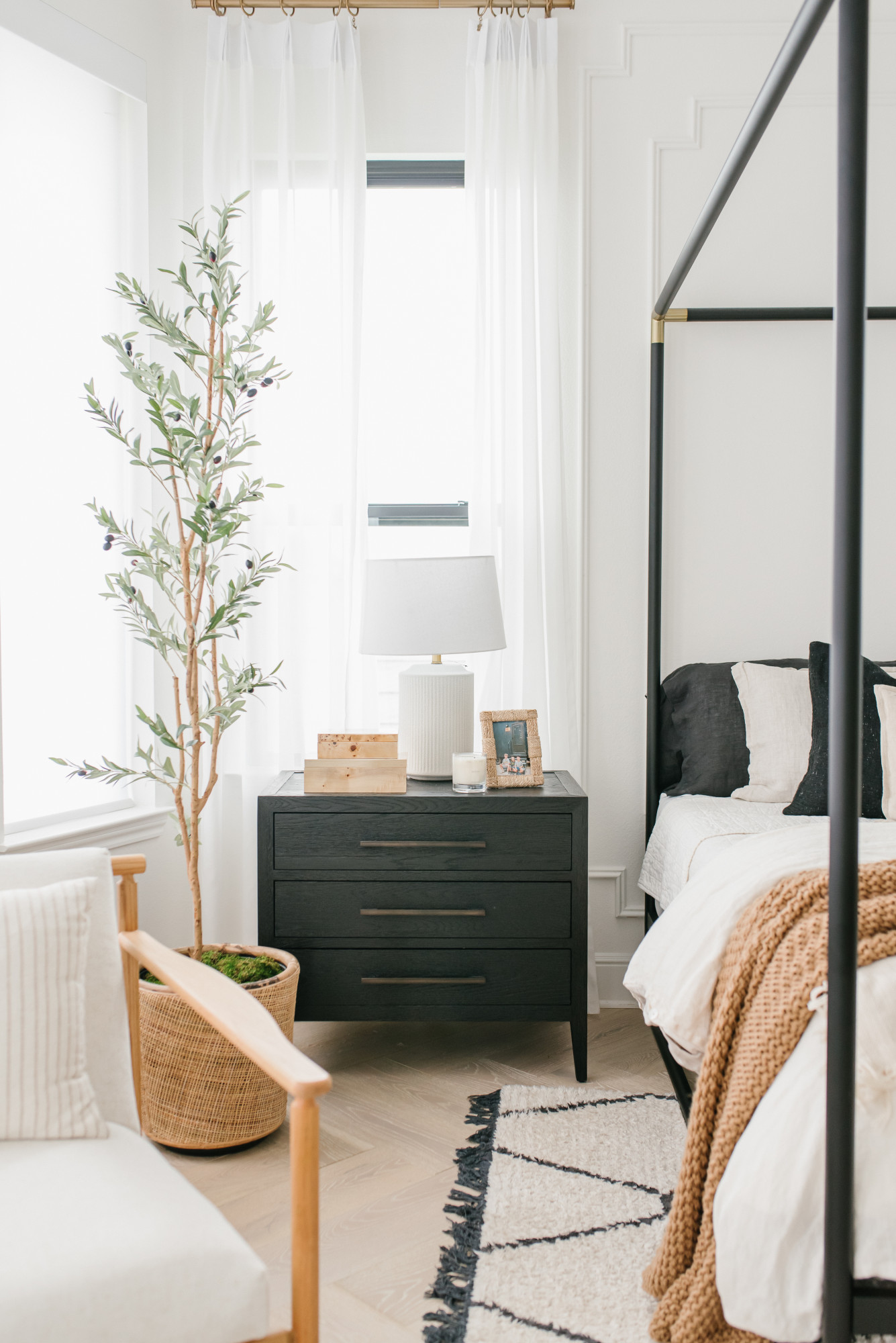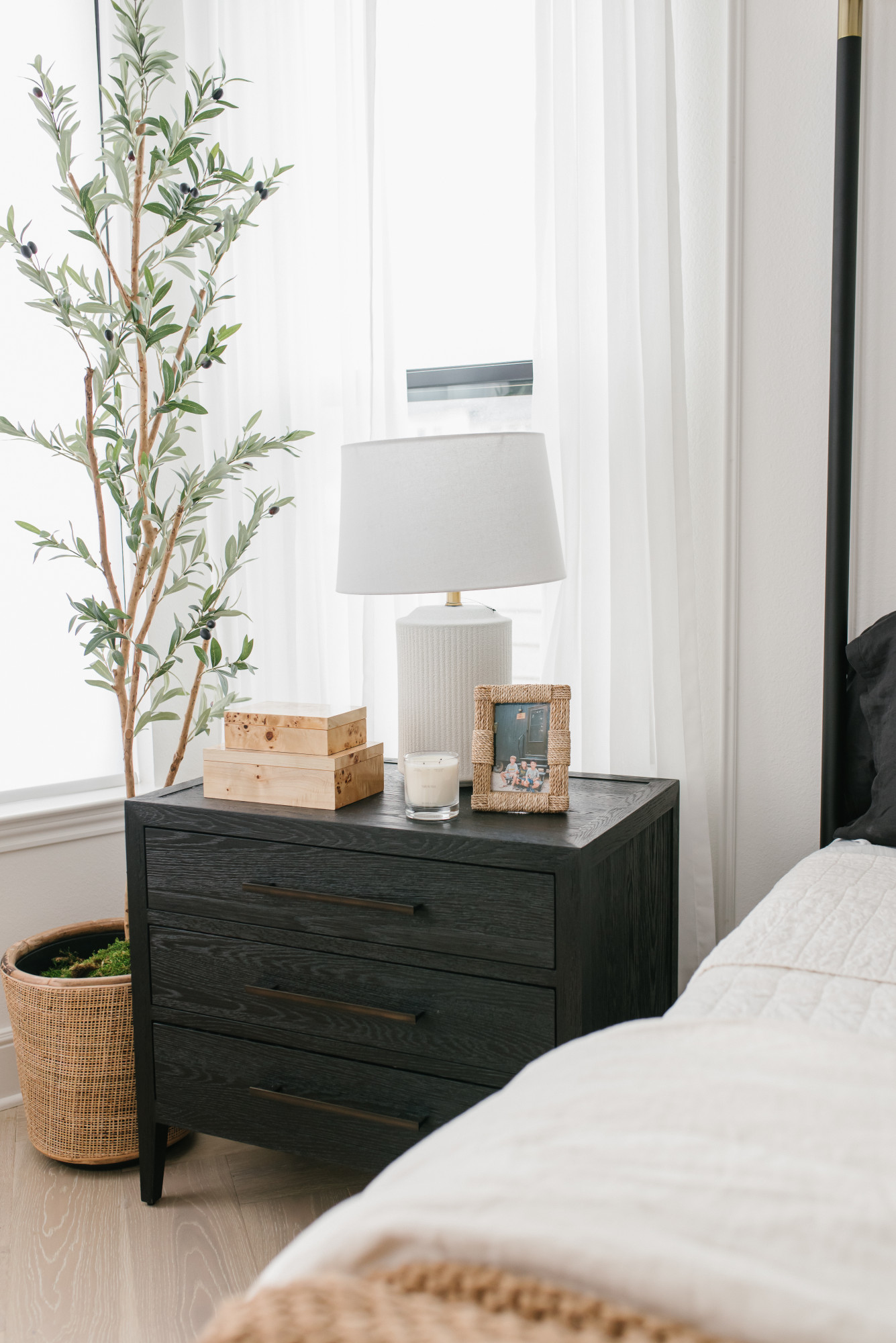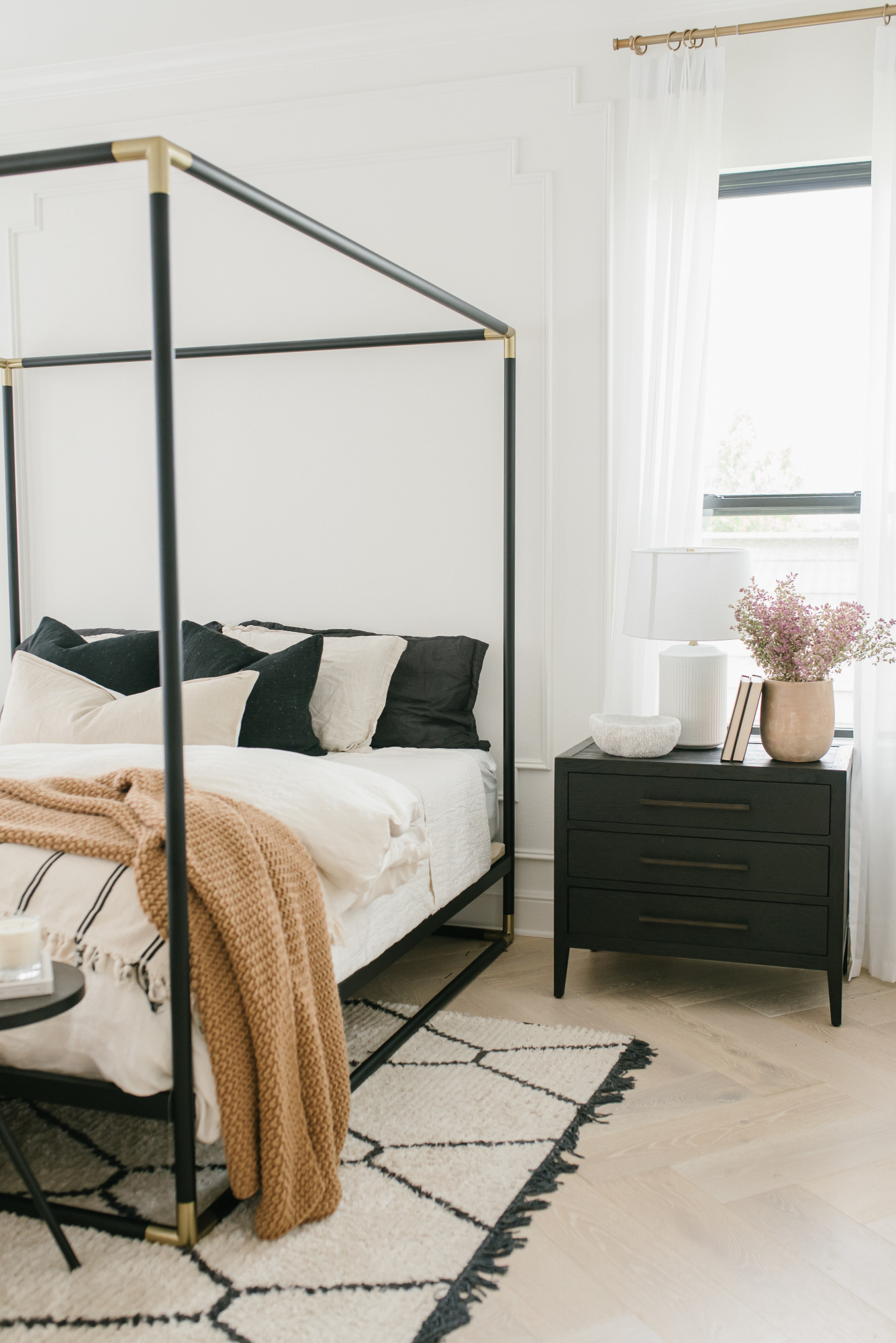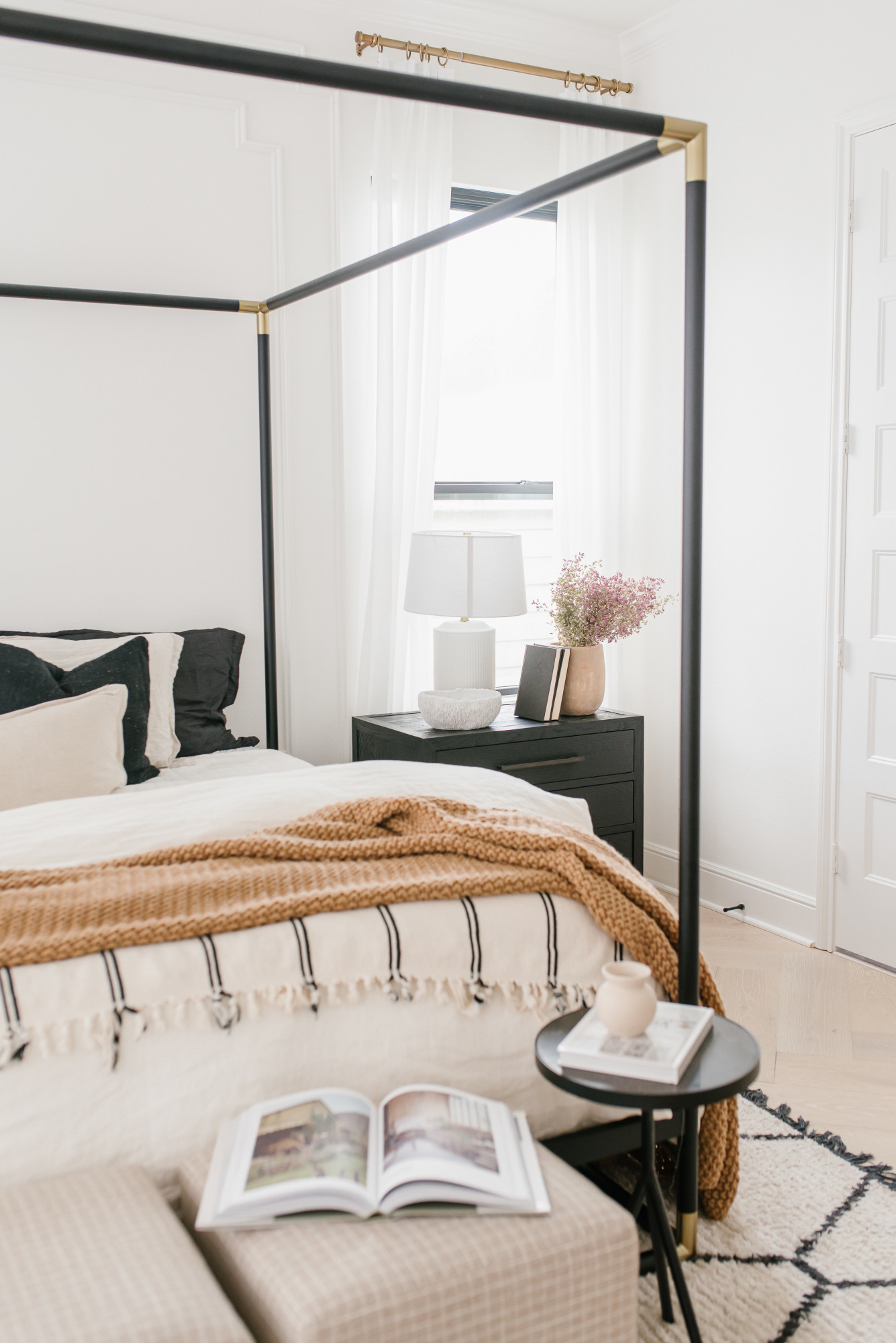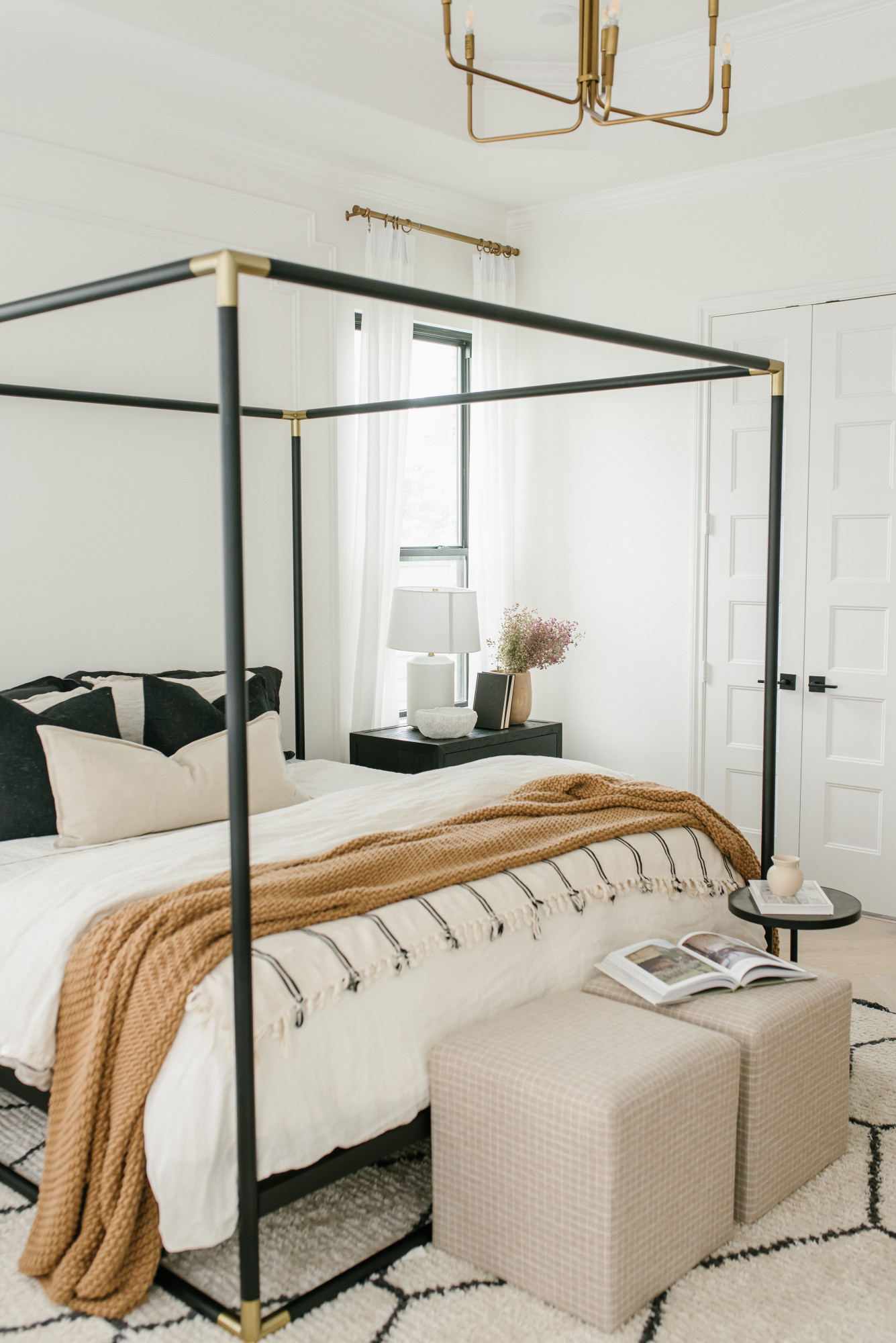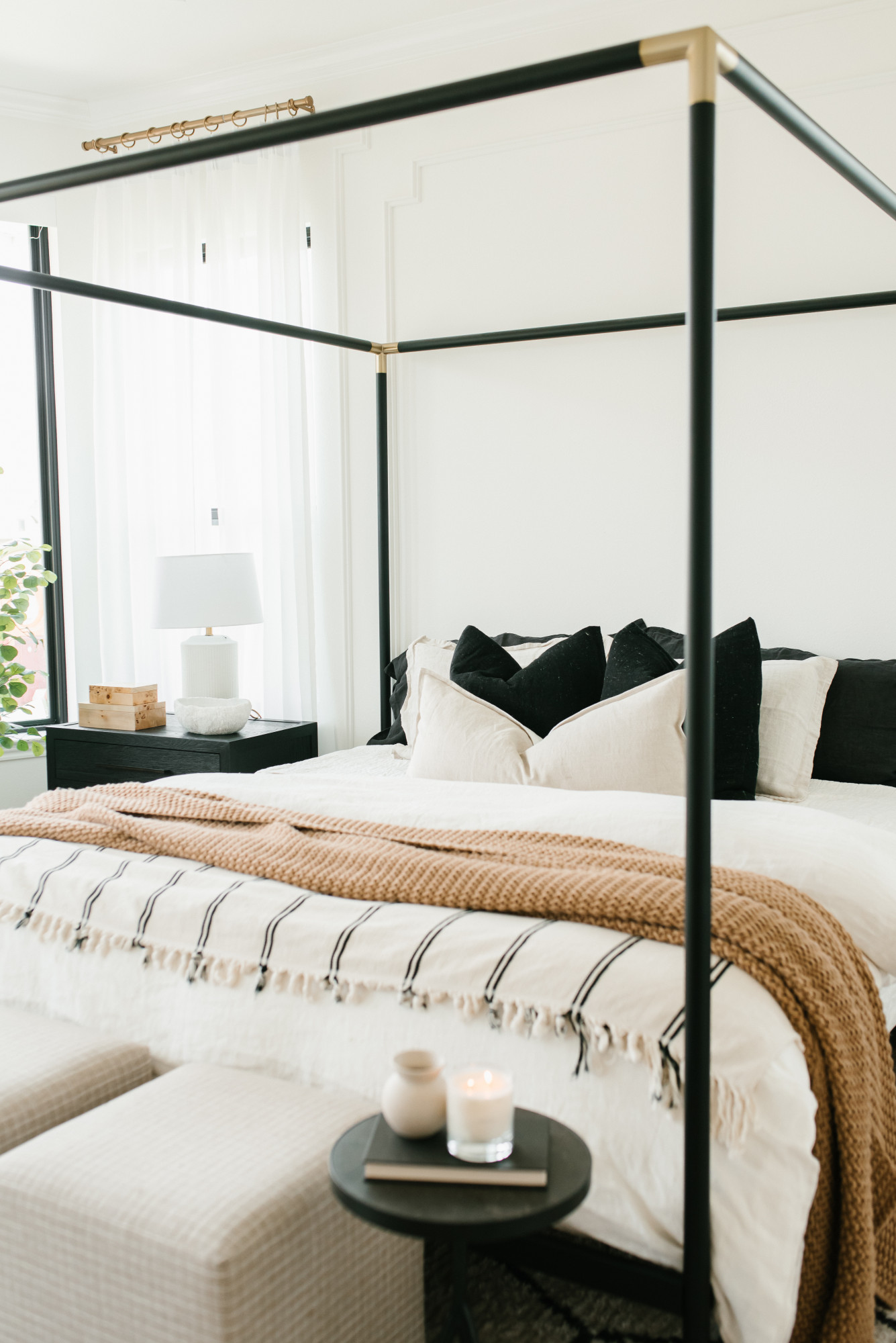 When it comes to design "Transitional" is a word that I learned only last year. It a mix of modern decor and traditional touches. Our home is very transitional in my opinion. I gravitate towards decor pieces that are the latest trends and sleek and Tommy loves things that are a bit more loved like antiques. I have a love for modern decorations but when it comes to my home and family, there needs to be some warm and southern touches.
Our bedding got an upgrade this month and I'm so happy with how it turned out. Before, we had white bedding but decided that a faint cream white would fit our bedroom better. I picked up this duvet cover and quilt and they come in a selection of sizes. The duvet cover has that texture feel to it and is soft (not itchy at all) and the sham is thick but also breathable. These pillows match the duvet cover and I grabbed these charcoal ones to add that black touch. What really added the warmth to the entire bedding are the two throws. This throw is a steal and is huge. It drapes so well and has held up well. This stripe one is from sweet water and I love the feel and quality of it. Adding pattern to such a solid colored area gives it great contrast.
This canopy bed is something I get asked about often. We absolutely love it and haven't had any problems. Online, the reviews say that it squeaks but we've never heard it squeak. It's a true black with gold accents.
We debating on a bench at the front and will probably add one in the future but for now, we're really enjoying these affordable ottomans. We also have it in white and stripe around the house.
Our nightstands are from Restoration Hardware and come in a variety of sizes and finished. We have the 32″. I highly recommend sizing the space you plan on placing them first. The black wood finish is beautiful, it's soft close, and spacious. I wanted to optimize all the space we could in our room so having a nightstand that also doubles as a little dresser makes it's easier to organize. We have our gym clothes, undergarments, and other clothing in them.
For decorations in our room, I was able to snag my hands on Mcgee & Co's new summer collection. I love this white bowl for my space for throwing little random trinkets in it and for these boxes, you can put jewelry or anything small in them. Our lamps are from the Target Studio McGee section and they are the real deal. It's made well and great quality.