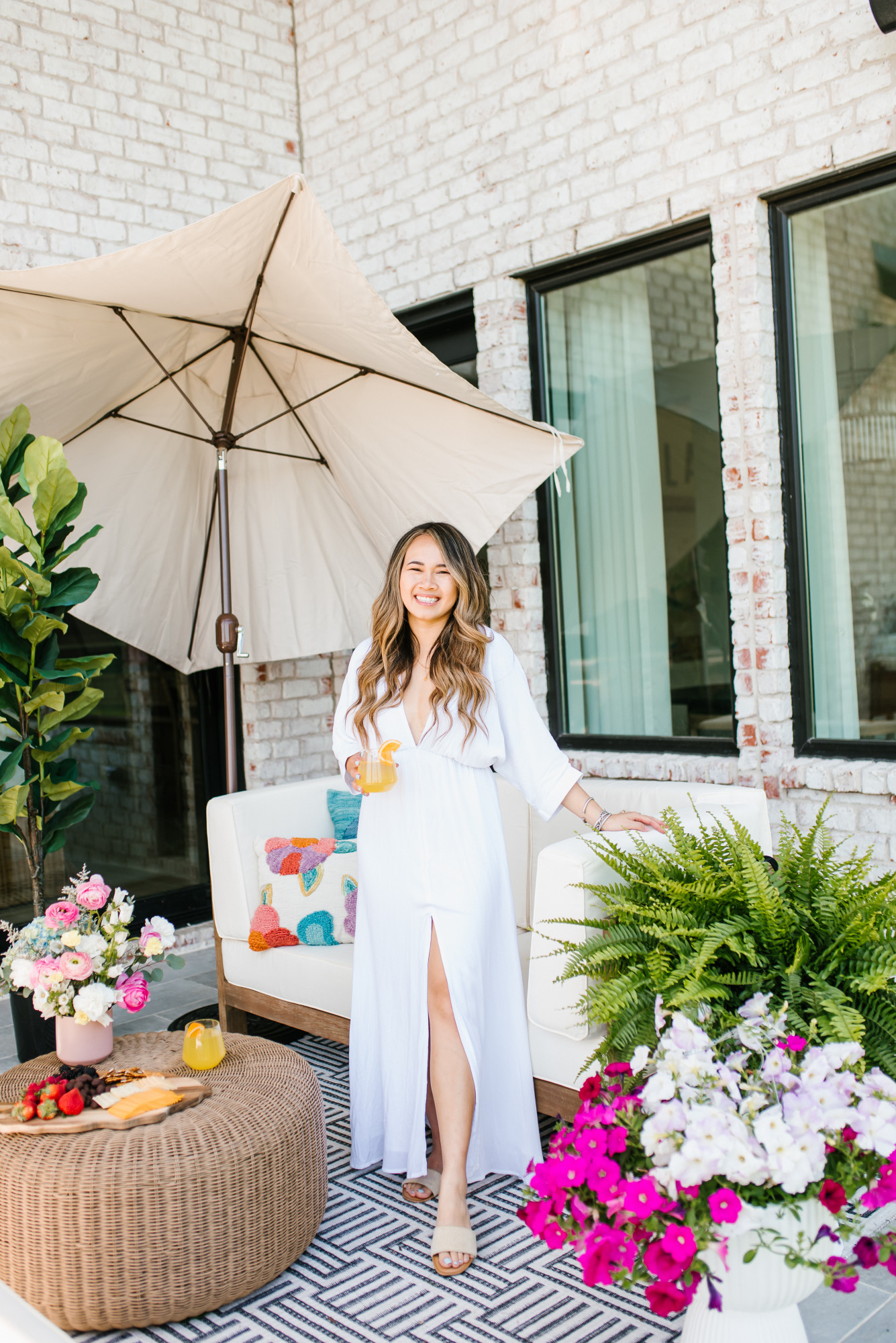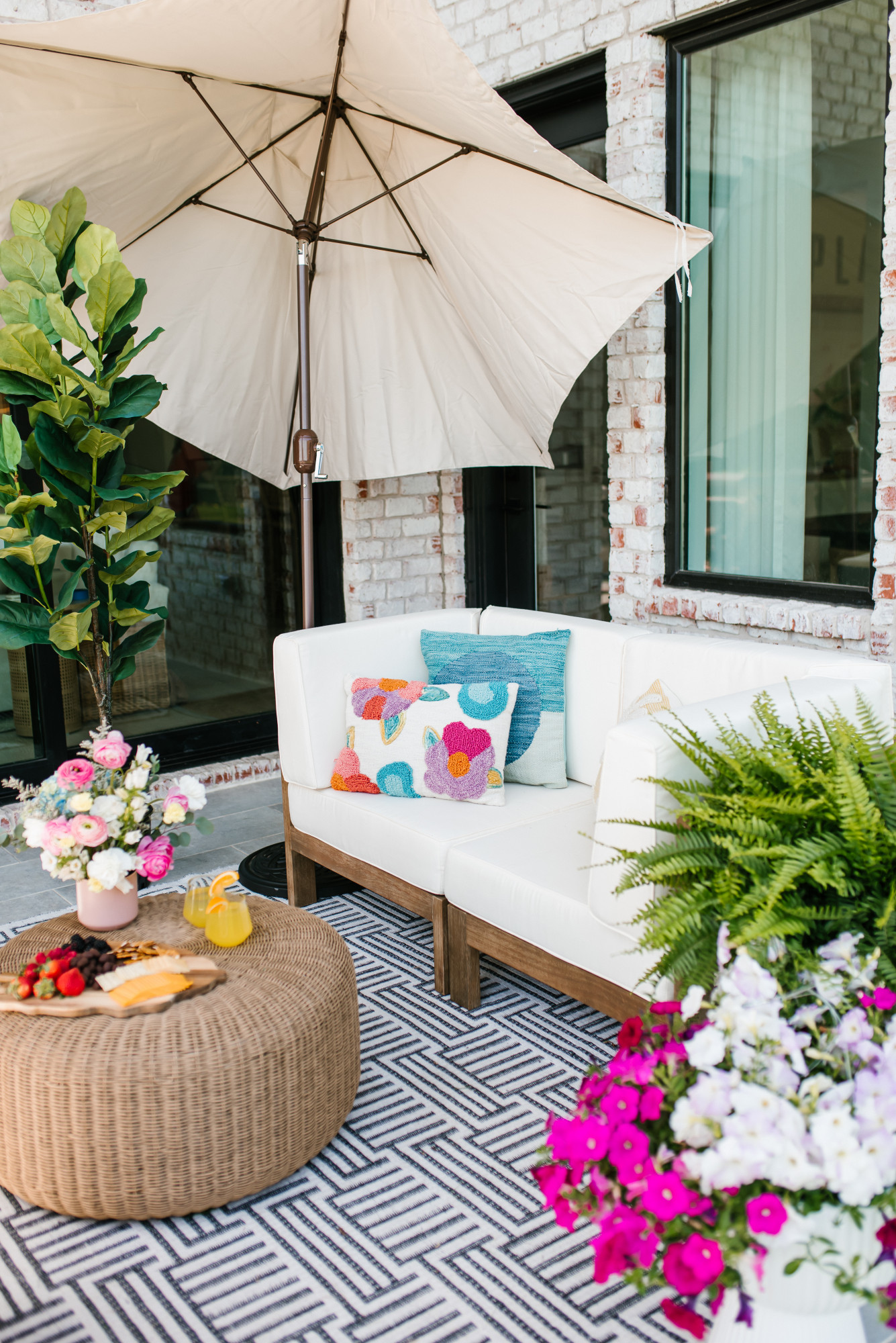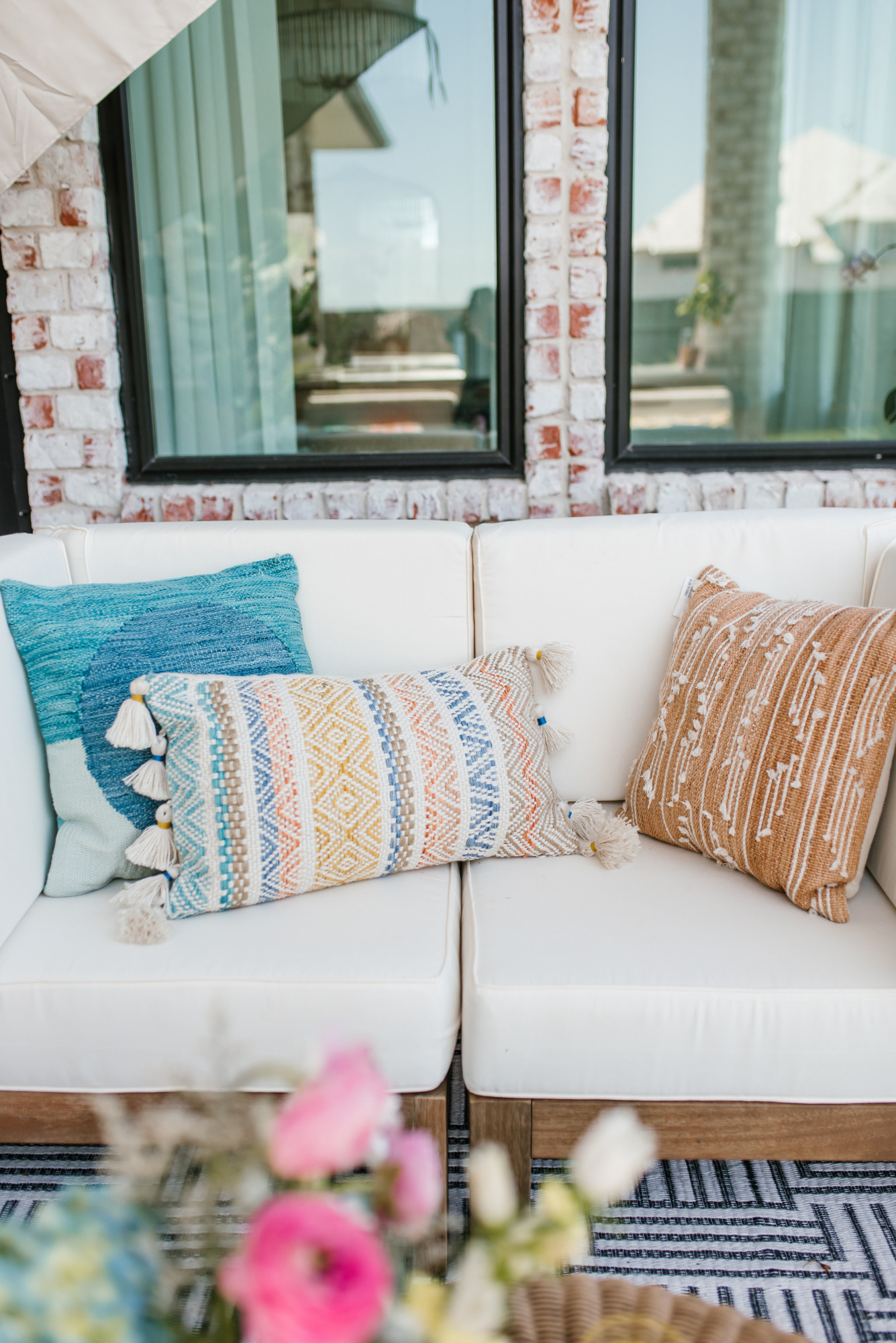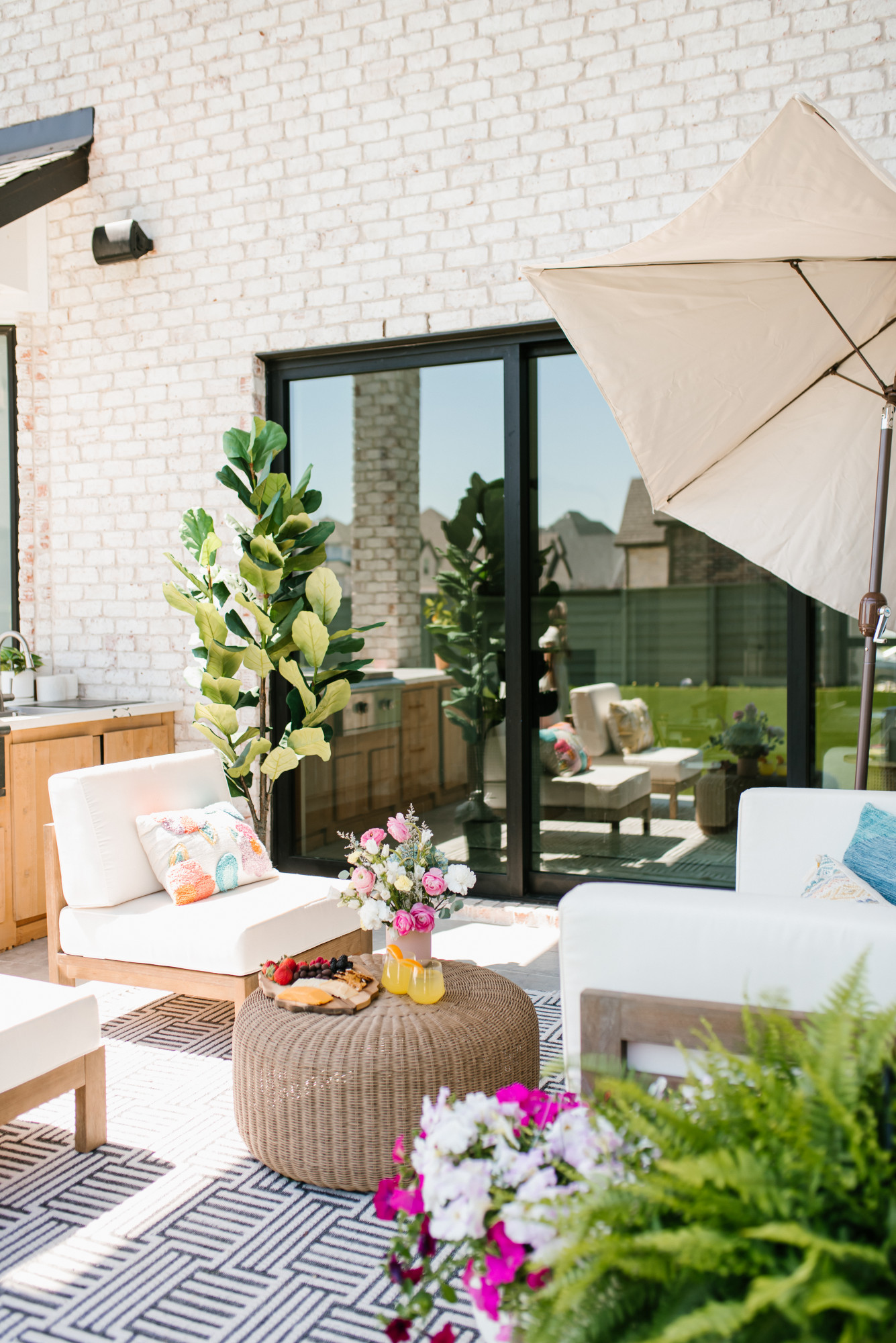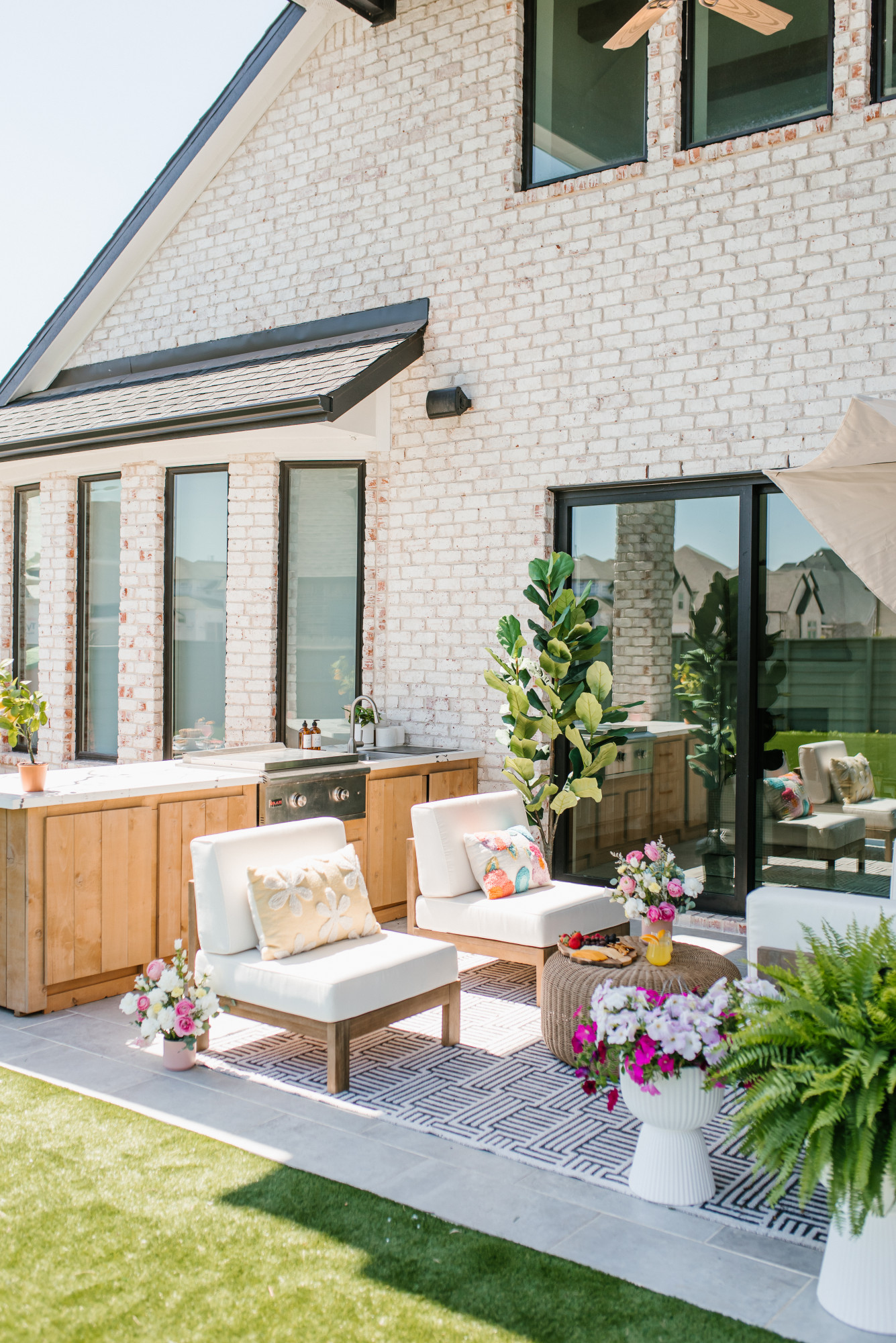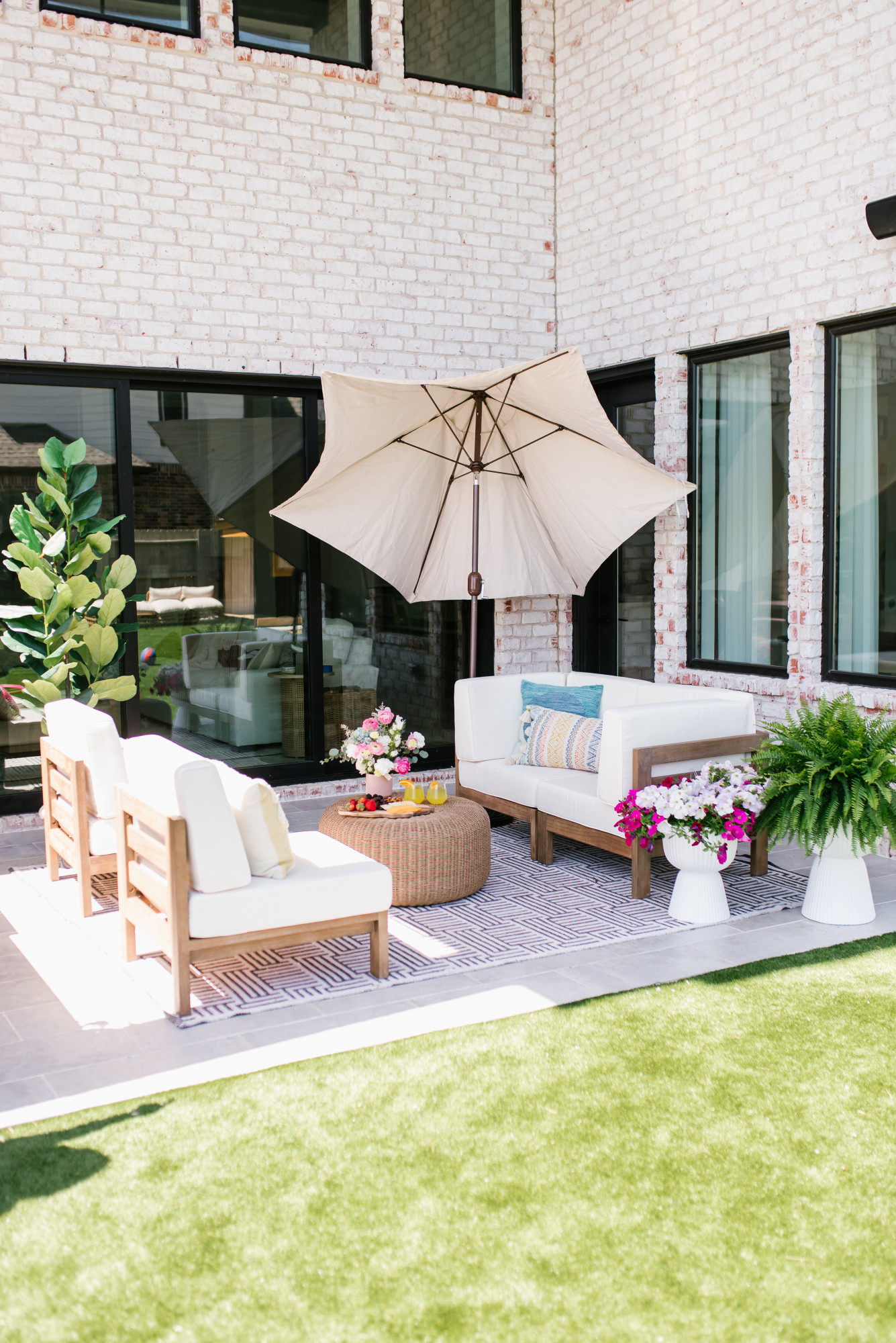 Welcome to our Patio! I've been dying to complete our patio ever since we moved in and like the rest of our rooms, these things take time. Thankfully, I didn't wait long at all for these furniture pieces to come in. World Market has quick shipping on most furniture pieces.
About 2 years ago, I ordered this set for my mom and knew I wanted to grab something similar. This new Segovia patio collection is super versatile. You can break it up like how I have it, make the seats long, create a loveseat, create a sectional, or even have all separate chairs. We choose 2 armless chairs so it would be walking in and out of the patio area easy.
The quality of World Market patio furniture is always 10 out of 10 for me. It's affordable, modern, comfortable, and easy to clean. I was grateful to get the opportunity to partner with World Market on our patio but have also purchased two sets organically for my family in the past (here and here).
World Market also has a huge collection of outdoor pillows. I'm currently having a colorful moment so I decided to get some bright colored pillows. Everything is our home is super neutral so I thought it would be fun to add some color to this space.
This rug has probably been my most frequent asked question. We ordered the larger size and it help tied our black windows to the patio well. It's soft and outdoor friendly.
What's a patio without plants, I ordered these planters and they come in two sizes. I'm notorious for killing plants so faux plants was a must for me. This faux fiddle tree is affordable and brings that nature feel to our patio.