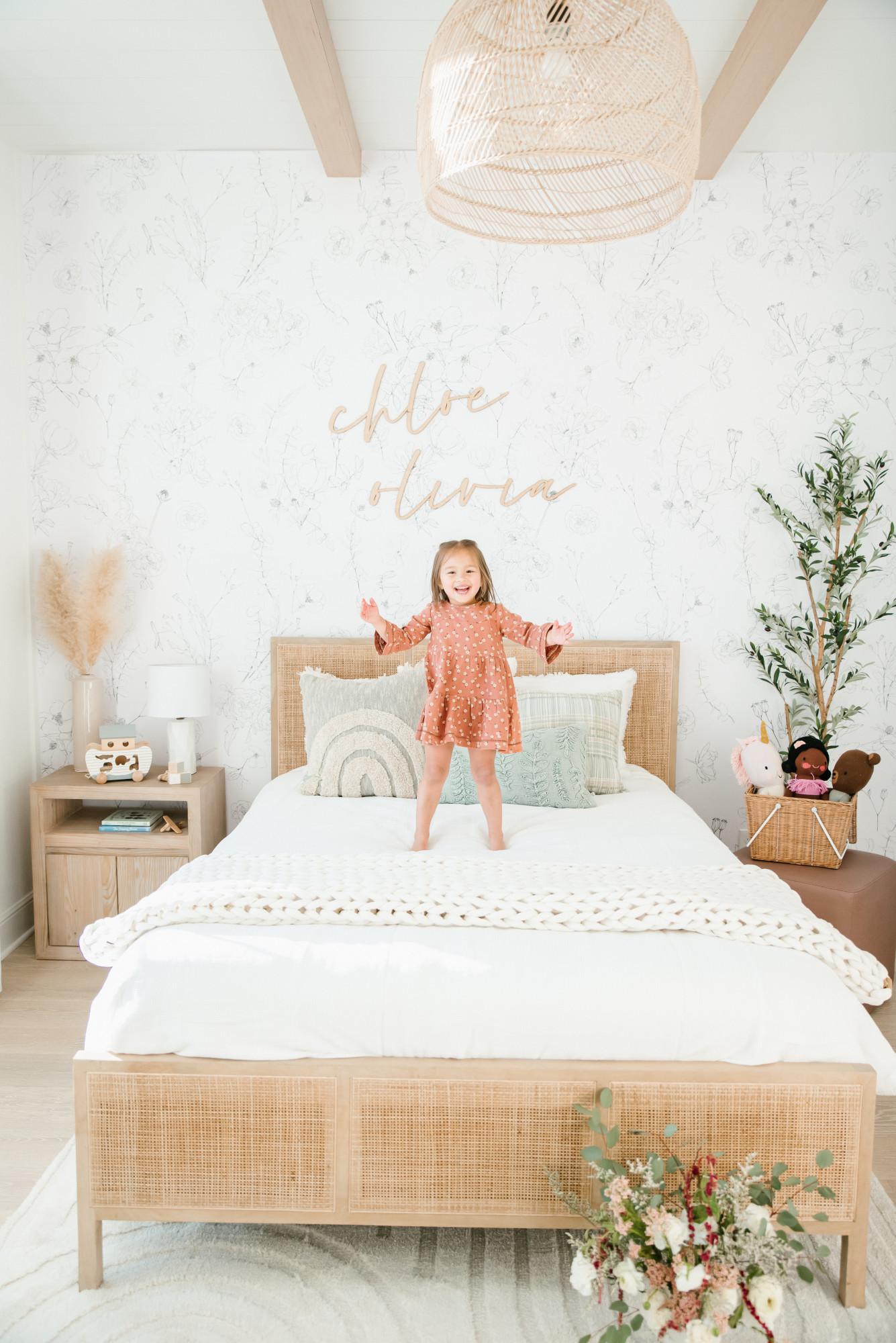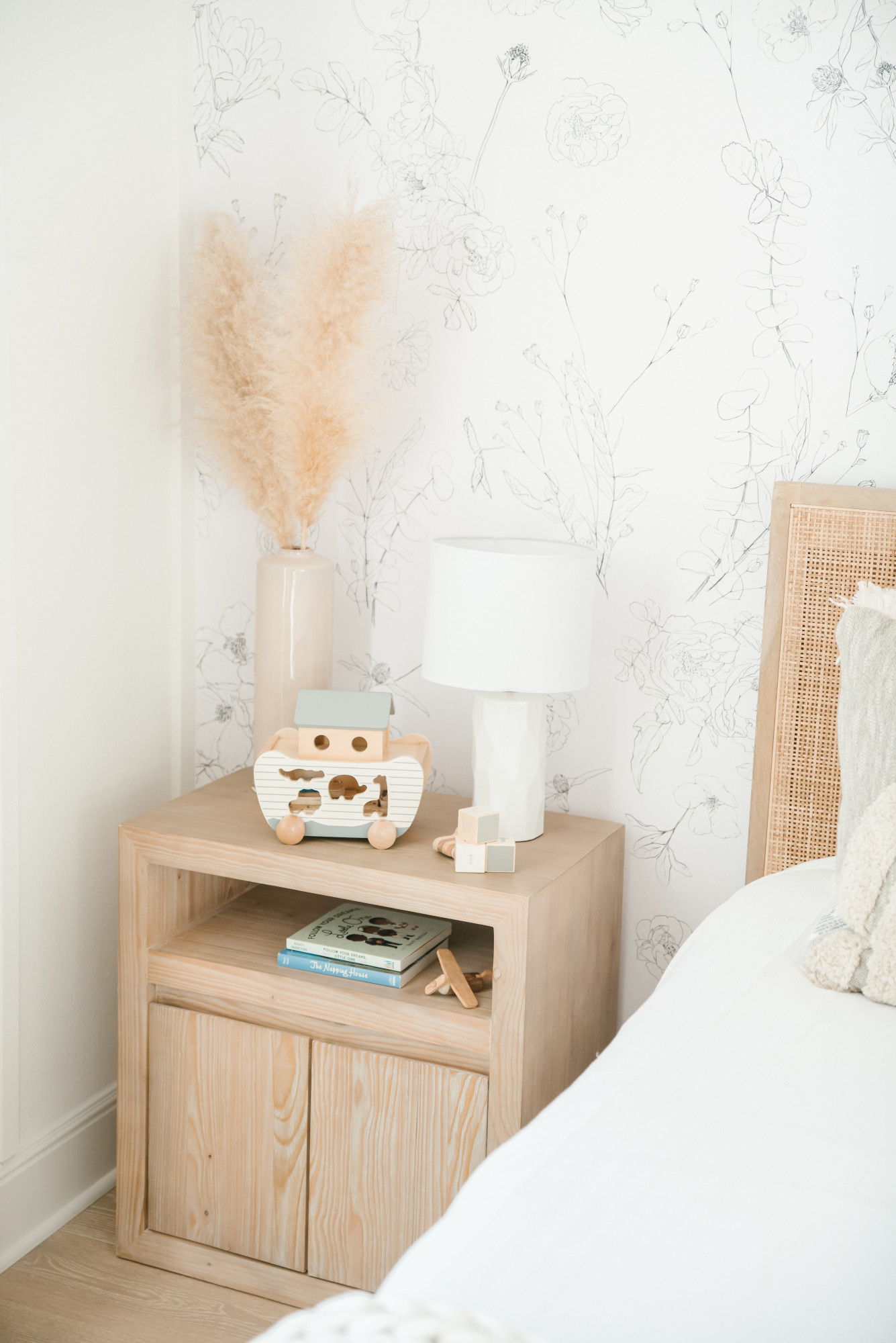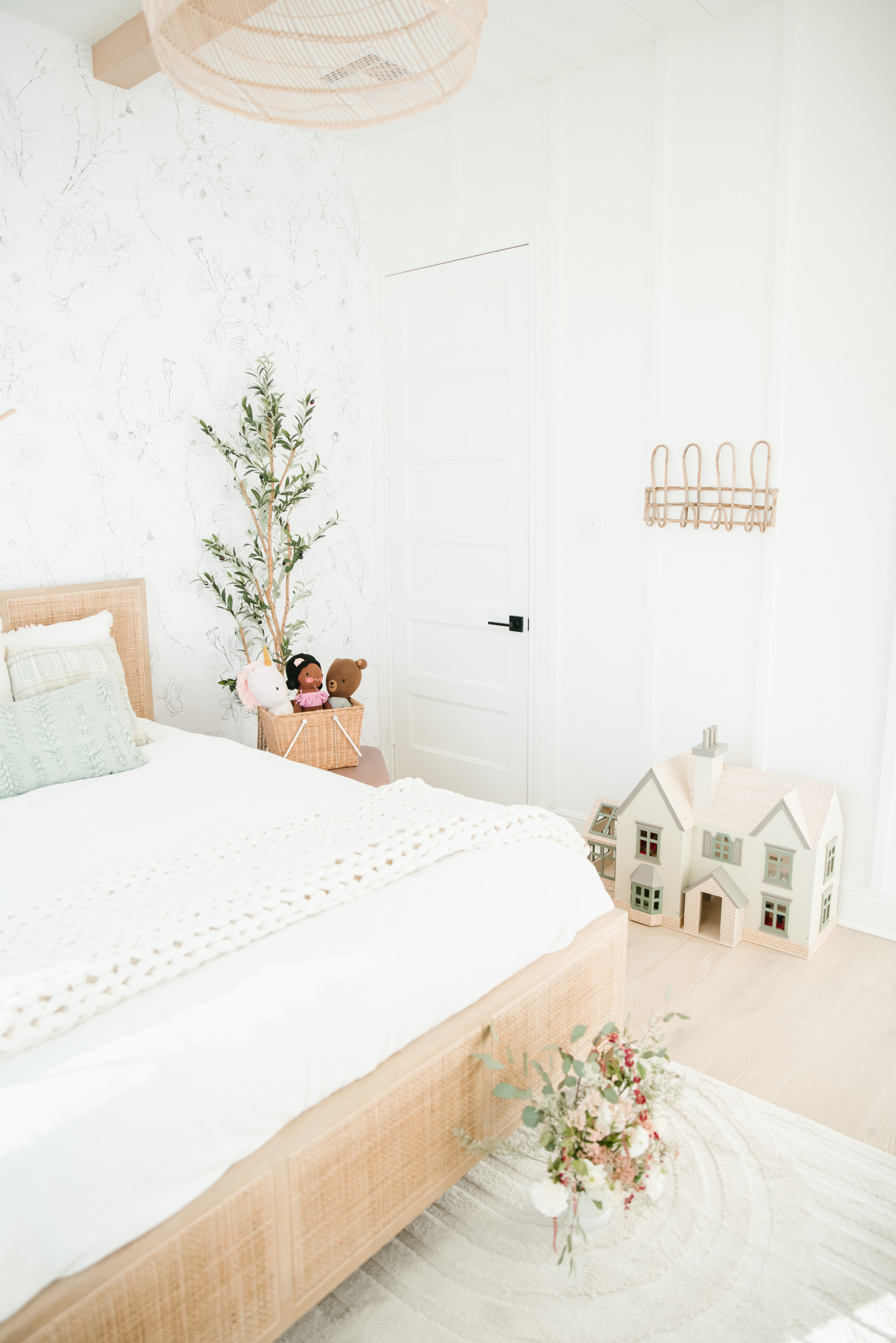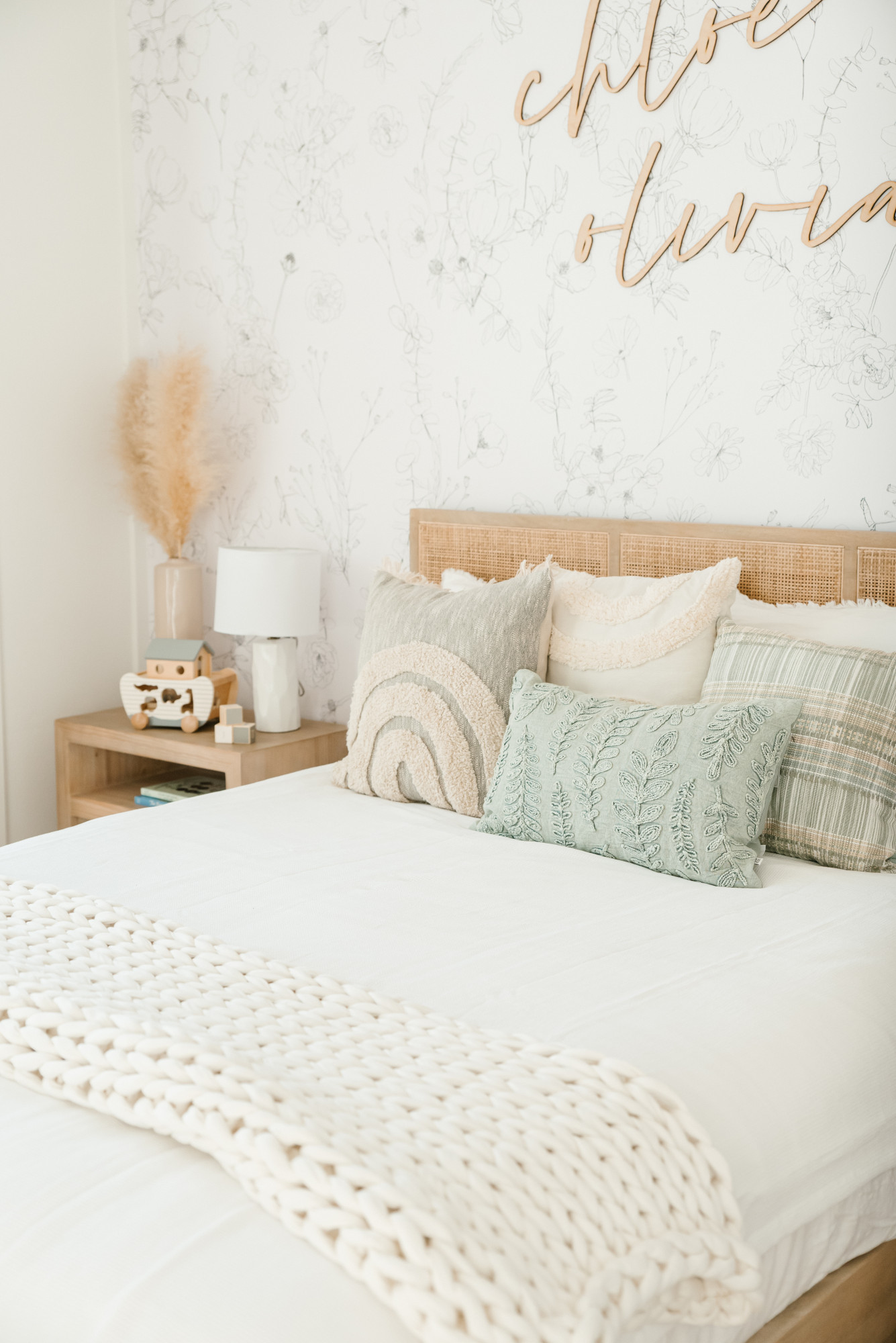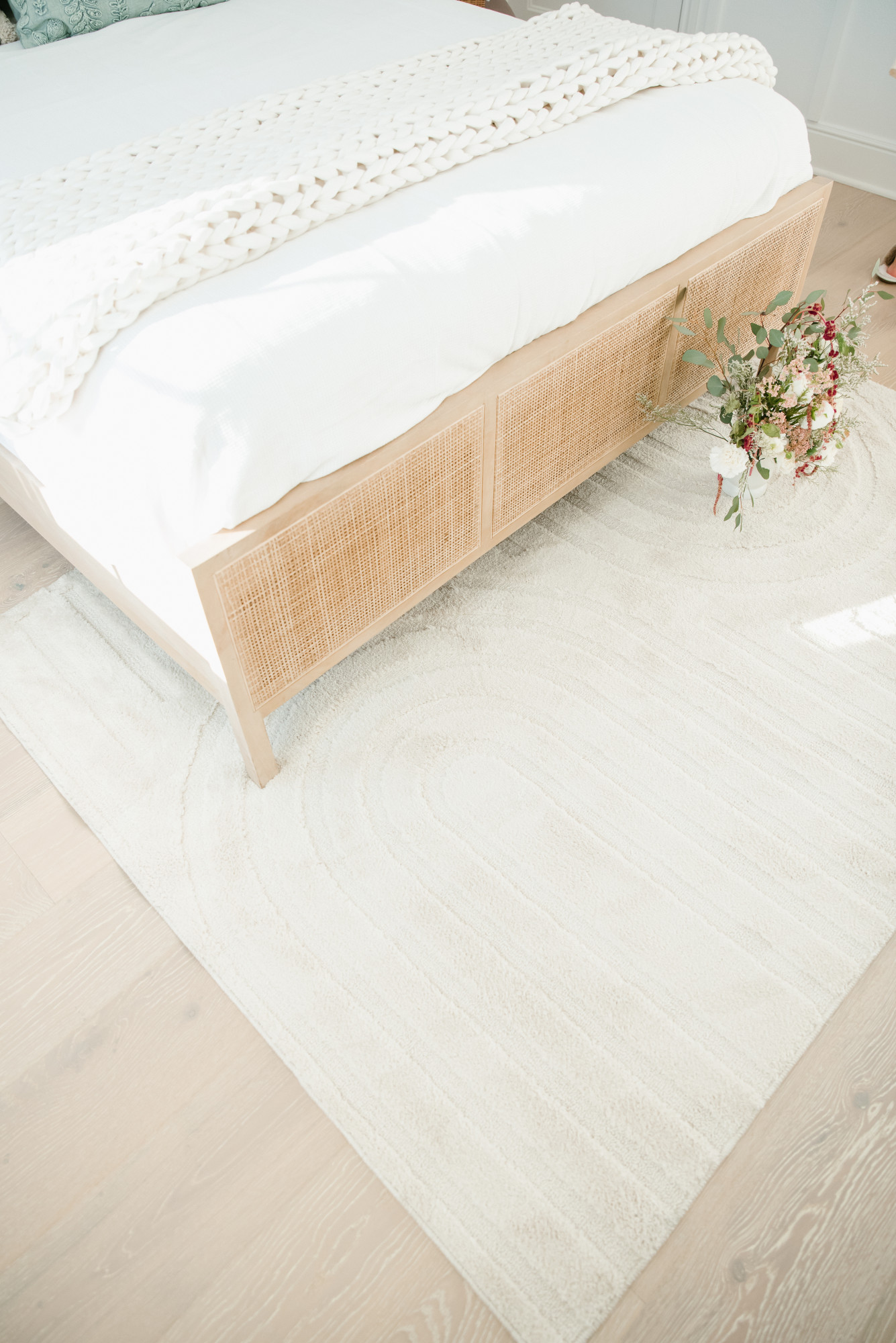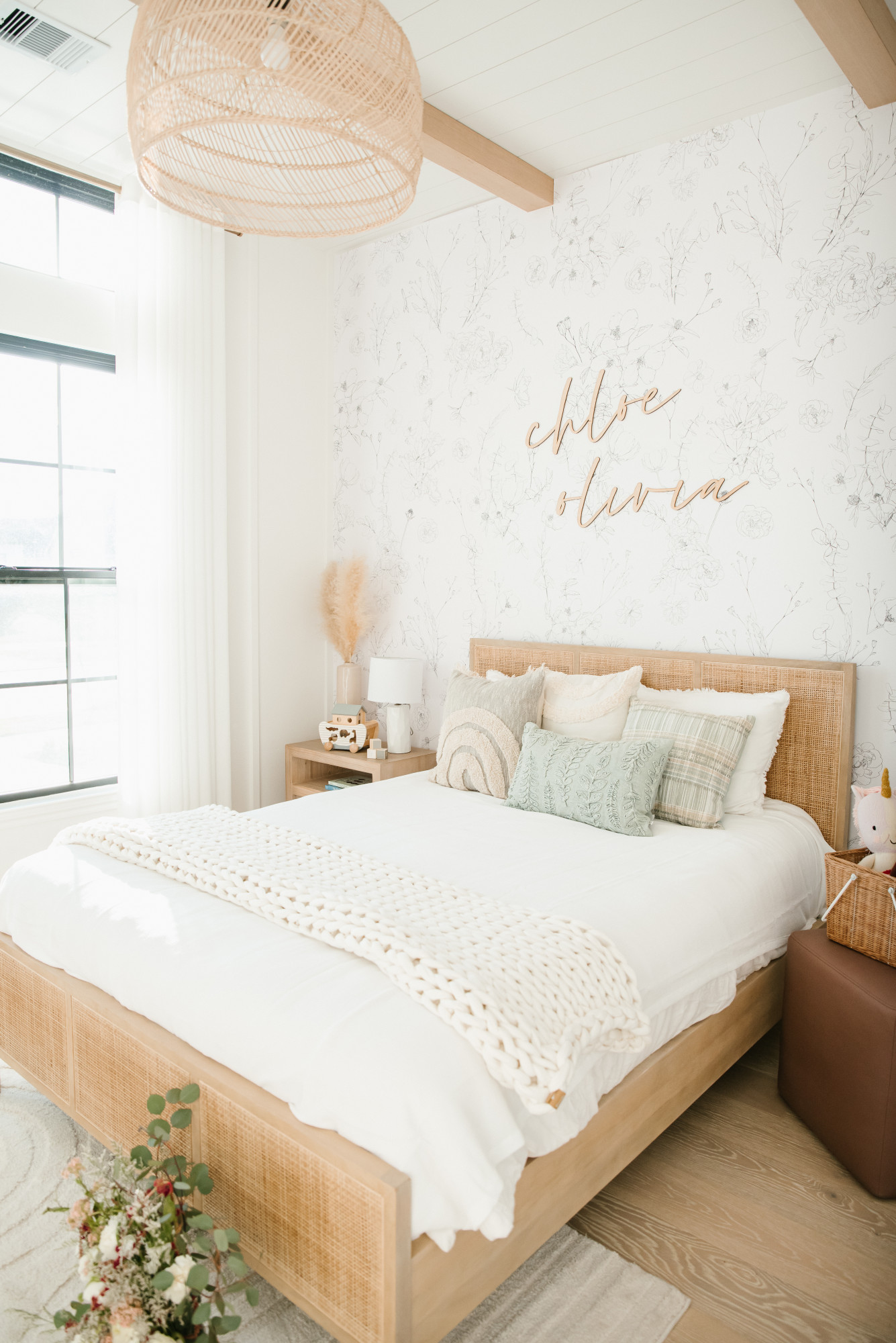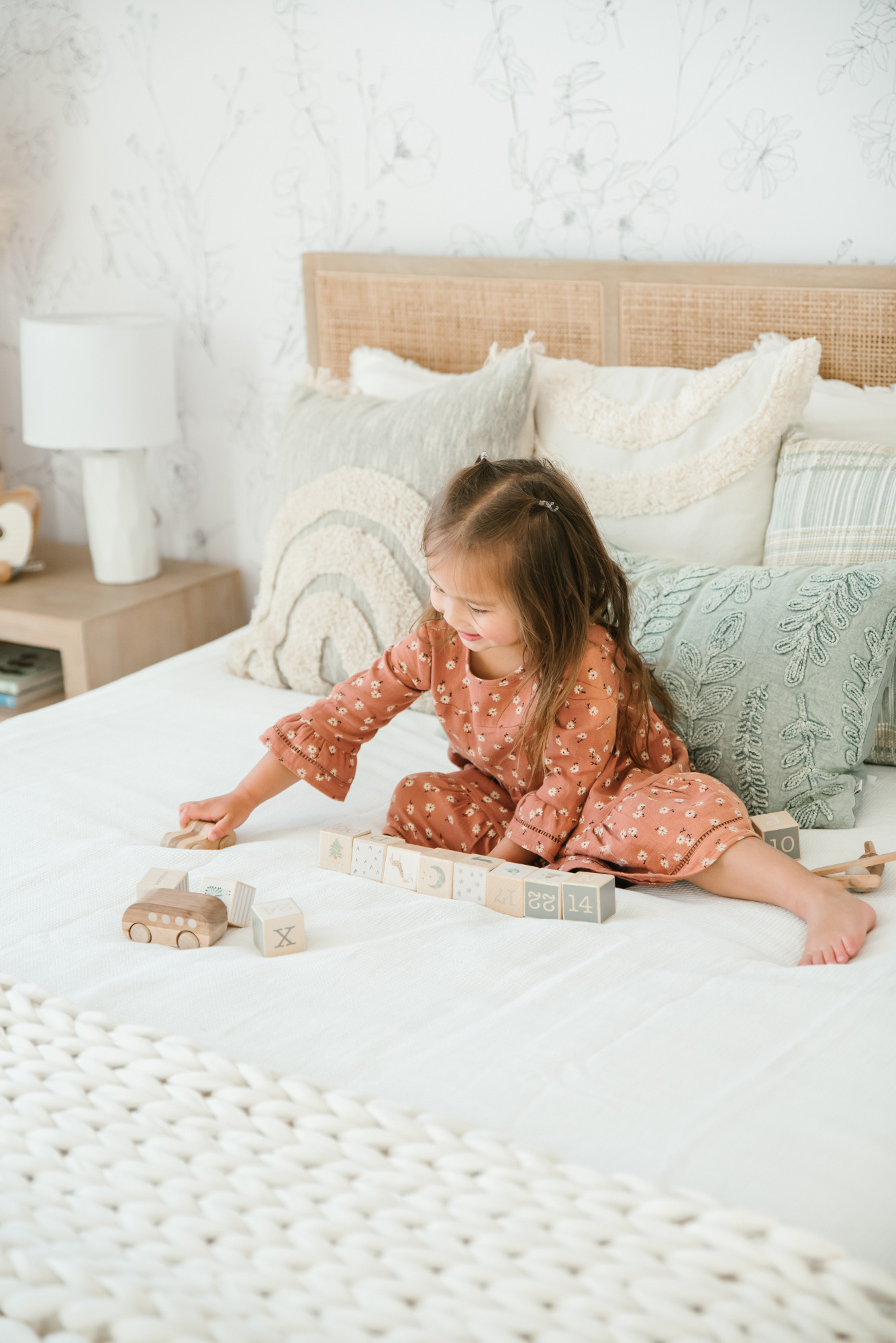 I think a lot of us have been waiting for this moment and it's finally here. Chloe's first bedroom is officially complete!! I'm in complete awe of how Chloe's room turned out, it has a modern touch, boho accents, and an overall cozy feel to it. These spaces don't happen overnight. Chloe's room has been a project that started since last October and when you take time to think about all the little details, it makes the biggest difference in the world.
I originally planned for Chloe's room to have touches of pink but when I saw this grey arch pillow and sage embroidered botanical pillow, I decided that this color palate was perfect for spring. When it comes to pillows, mixing and matching textures, colors, and prints is the way to do it. Walmart always amazes me with their bedding selection. All of Chloe's pillows are from Walmart and her blankets too. The pillows were all under $20 and so plush and soft. You can see more of their throw, pillows, and new spring pieces here.
Our family is huge on rugs. It adds some warmth and coziness to any space. When I saw that ivory arch rug, I honestly couldn't believe it. It was such a great deal, it's very soft, and fit Chloe's room perfectly. It would be great in a playroom too. Walmart has tons of great quality rugs for affordable prices, I'm thinking about getting this one or this one for our game room.
When it comes to decorating, less in more in my opinion. I love filling up empty spaces but also not overdoing it. We decided to add woodwork to Chloe's bedroom and it made those blank walls feel effortlessly decorated. There are 1 inch wooden slats on her walls and we painted them white. Her ceiling is shiplapped with two beams and it added so much character. I found this rattan light fixture on sale and love the natural textures of it.
We threw in some of Chloe's toys, books, dolls in here so she felt that it was her own. She has been asking to sleep in her room for weeks now and I'm so so happy that it's finally complete. Every day was worth the wait.
*Thank you Walmart for sponsoring this post. As always all opinions are my own.