*Thank you Walmart for sponsoring this post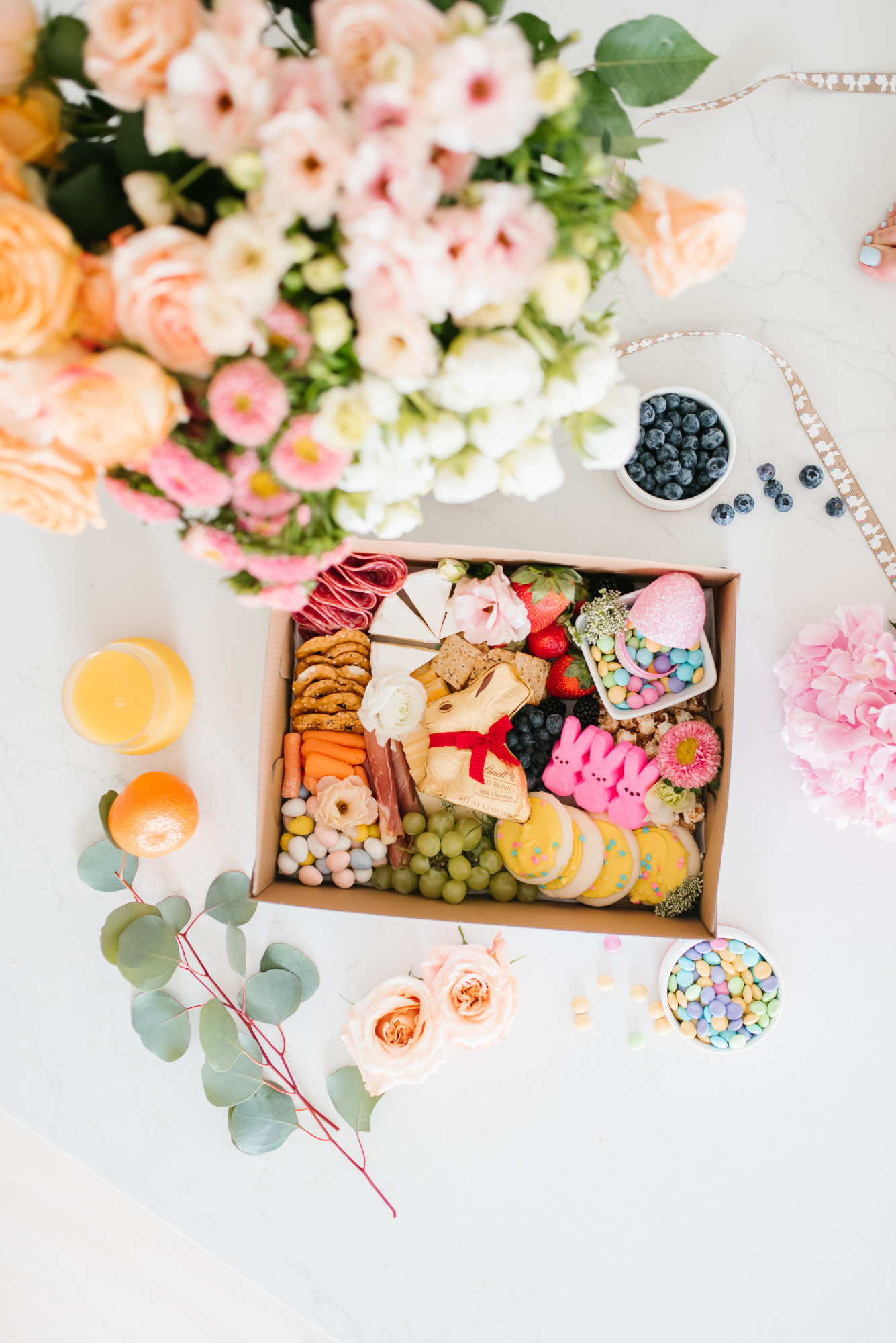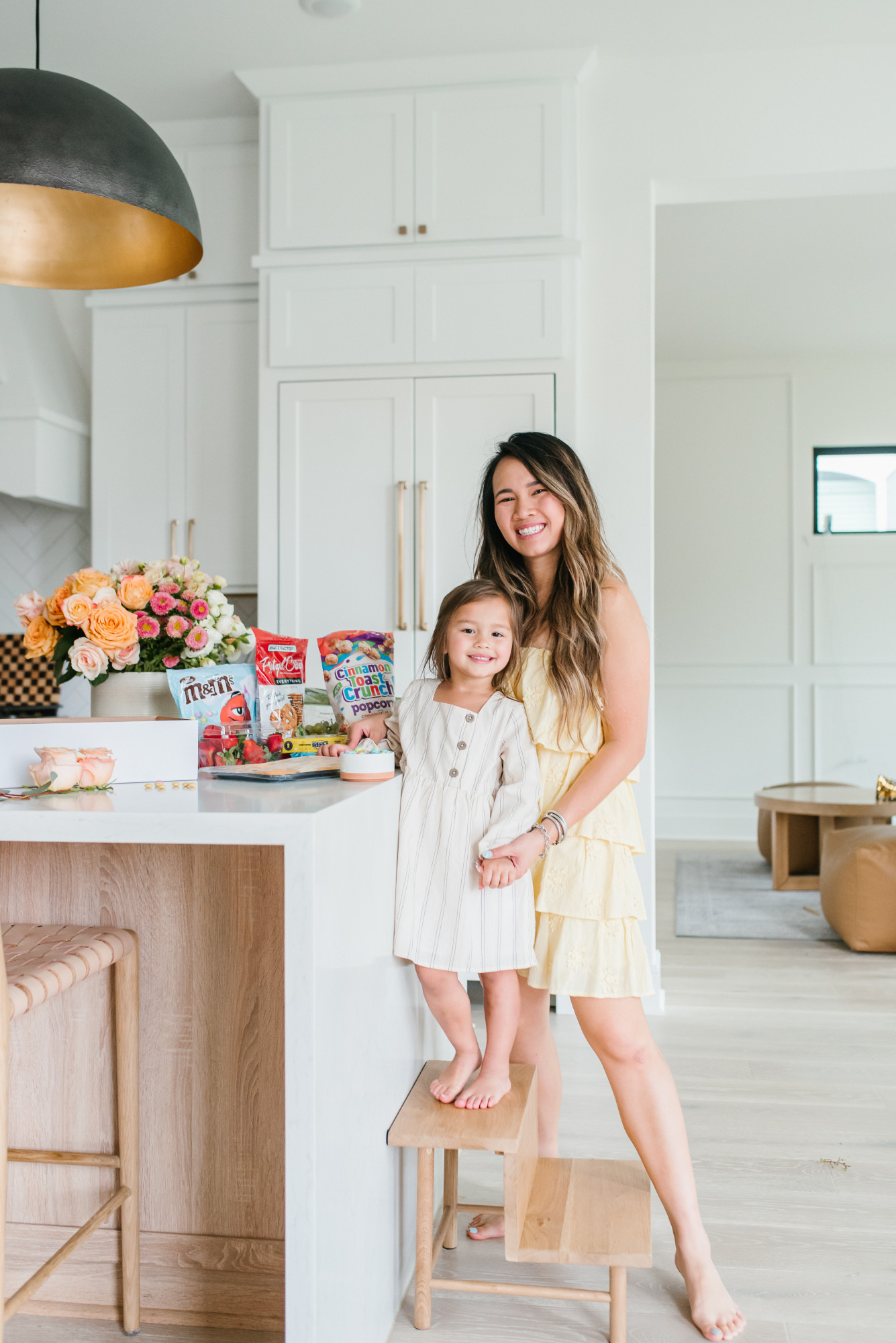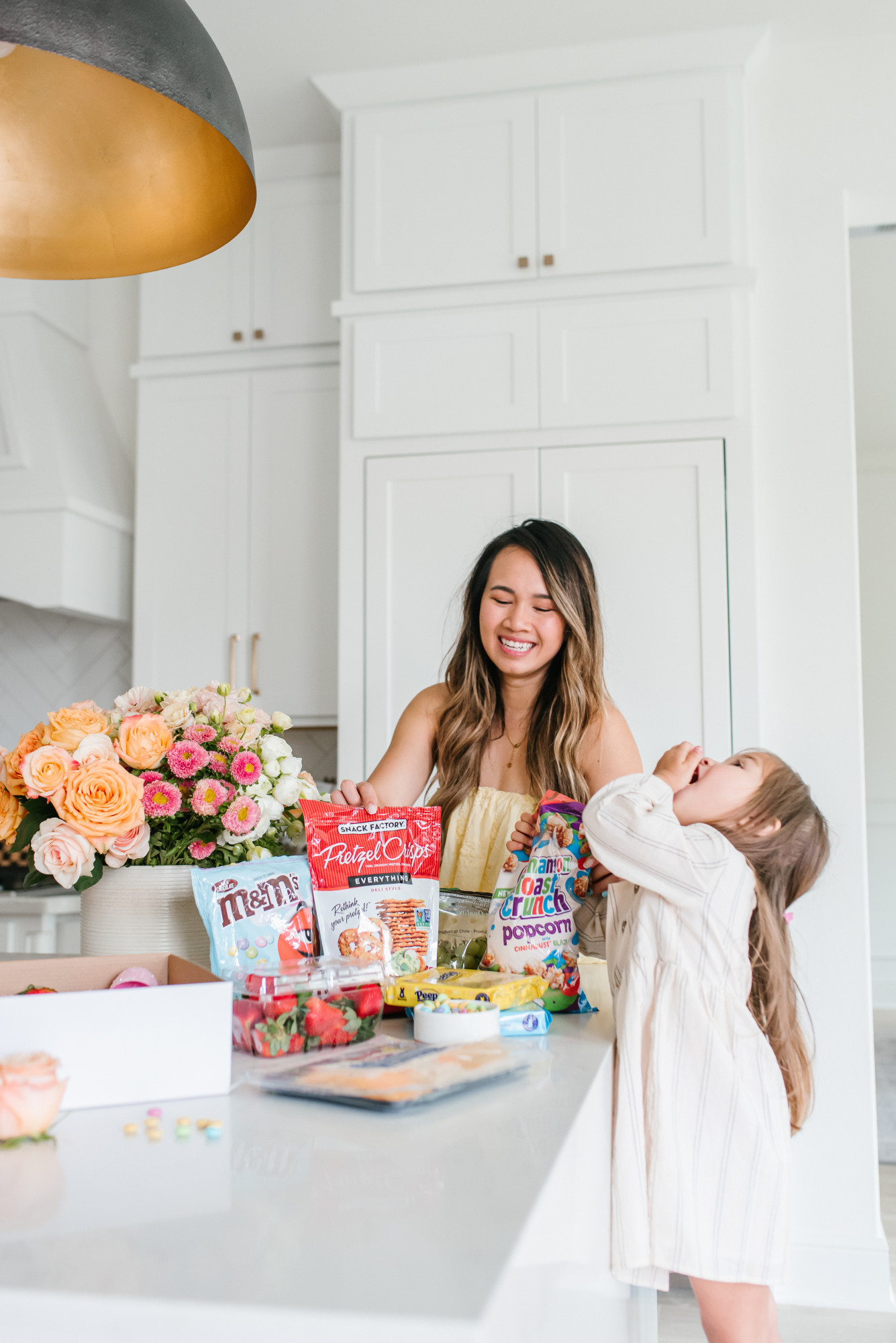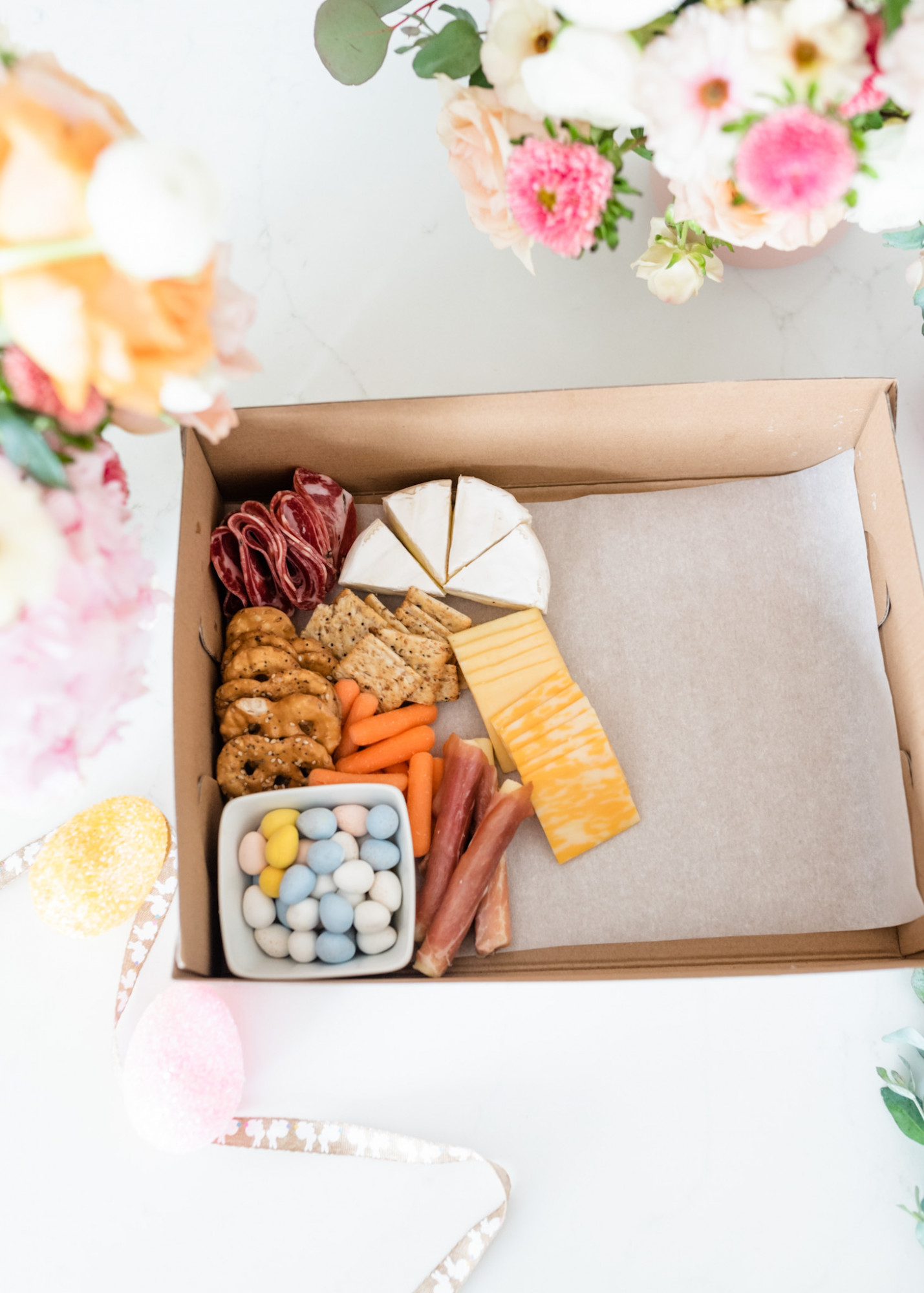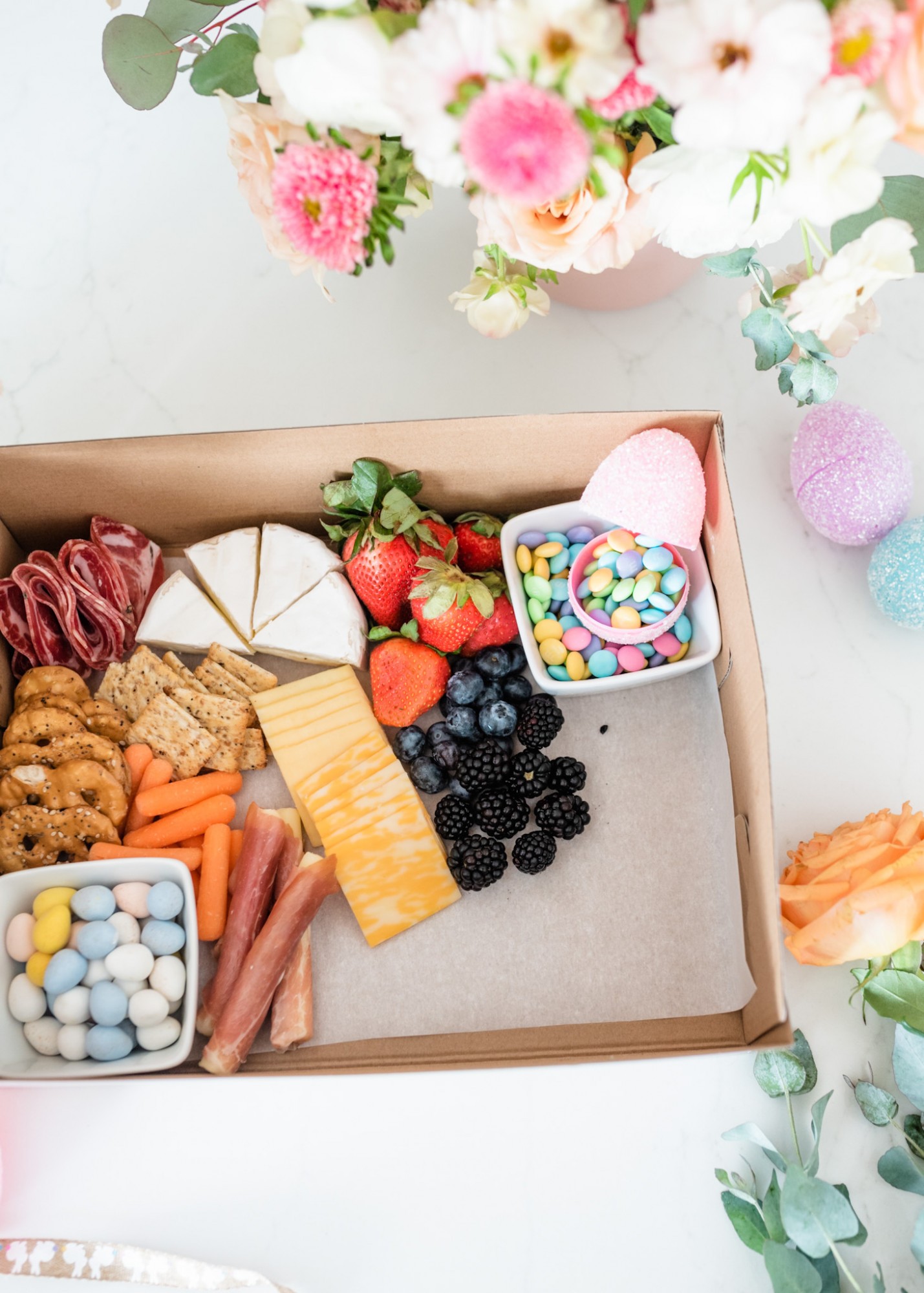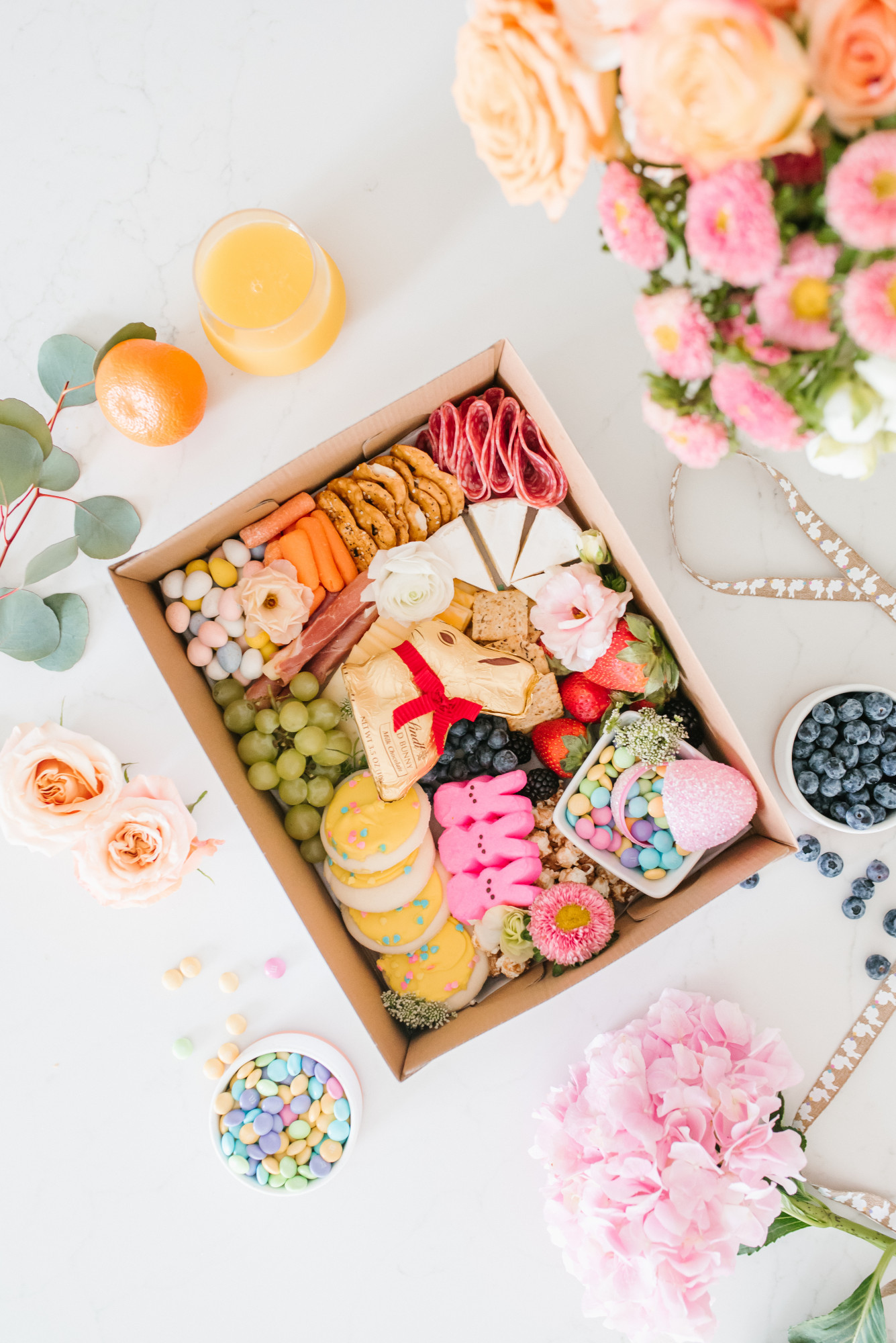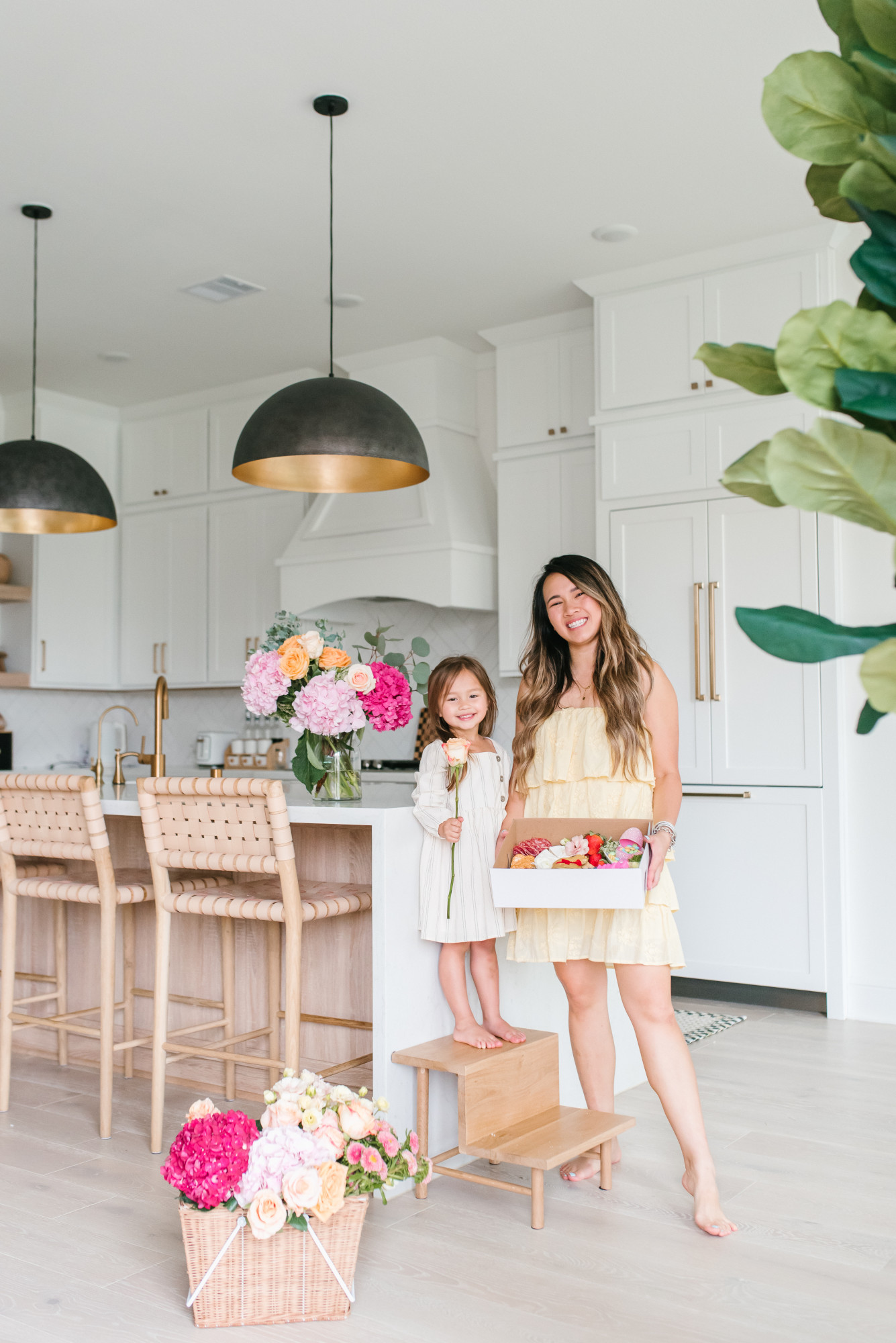 When it comes to any holidays, what I love the most is gifting others; my children, family, friends, neighbors, and people we may not even know. Our family looks forward to Easter every spring. It's almost as if it's the official day for the First Day of Spring!
Ever since I became a mom, our family would gather, eat a lot of food, and have a huge Easter egg hunt for all of the children. We have over 8 little ones when you combine all the children, so it gets wild. Easton, Liam, and Chloe are already asking me when we get to go on our Easter egg hunt!
One goal that I made for myself this year was to take more time to be thoughtful and go the extra mile for others. I get wrapped up in my busy lifestyle and need to get out of my "work bubble". Teaching my children that small acts of kindness can go such a long way. That's why we're create small graze boards for our neighbors and family this Easter. Yall know we love a good snack board so I thought creating these yummy spring boards for everyone would be so fun.
I quickly wrote out all food and sweets that I would need and placed my order on Walmart. If you're not a Walmart+ member, you need to sign up. We've been a member for over a year and there are tons of amazing benefits. We get free shipping on our orders (no minimum) (Excludes most Marketplace items, location & freight surcharges), early access to deals (Not available to trial members. While supplies last.), and we get free delivery on fresh, high quality groceries at the same low prices as in store as soon as same day ($35 order minimum. Restrictions apply.)! I'm notorious for doing things last minute or forgetting something on my list so having that benefit is life changing.
I ordered fresh fruits and veggies for these graze boxes, and we even had some left over to snack on. The bakery section is my go-to because Walmart's seasonal baked goods are always on point and delicious. These yellow confetti cookies come in other colors like blue and pink too! The cheese and meats already came precut and rolled so that was very convenient.
These boxes come in a couple of sizes that are great for these graze boxes. When it comes to making any boards, my biggest tips is to bunch everything together. I separated cheese and meats on one side and sweets on the other. I started with meats and cheese and place them in in groups. For the brie, I sliced it up so it's easier to grab. For the meats, I like to fold them in half and then fold it in half again. It's gives this pretty spiral look. For any sweets, I like to separate them, so it doesn't get soggy next the meats. You can place a variety of fruits in and it can be whichever fruit you prefer. I finished it off with some cinnamon popcorn and easter sweets. Walmart has TONS of peeps in a huge variety of flavors. You also can't forget about the classic chocolate Easter bunny.