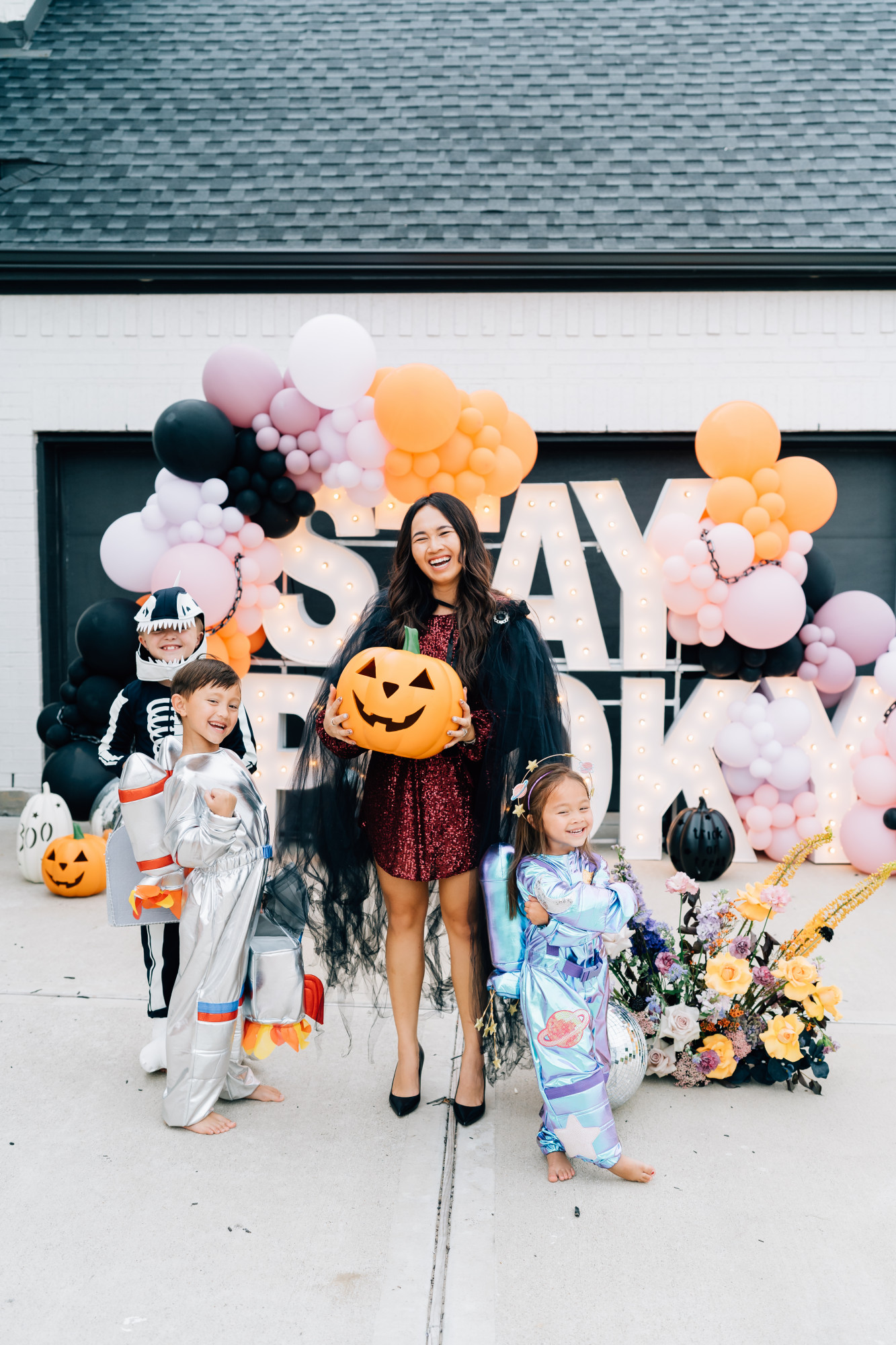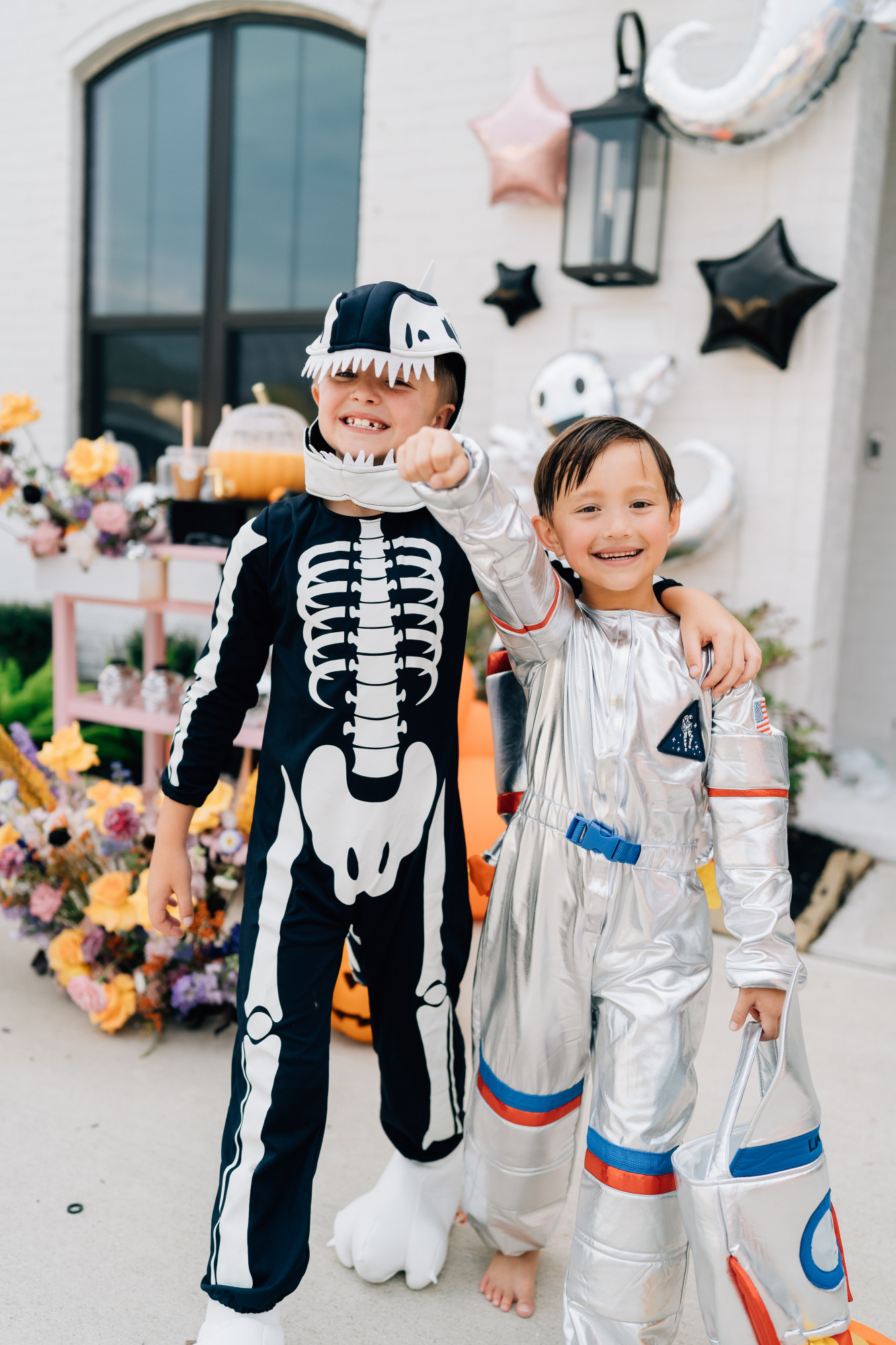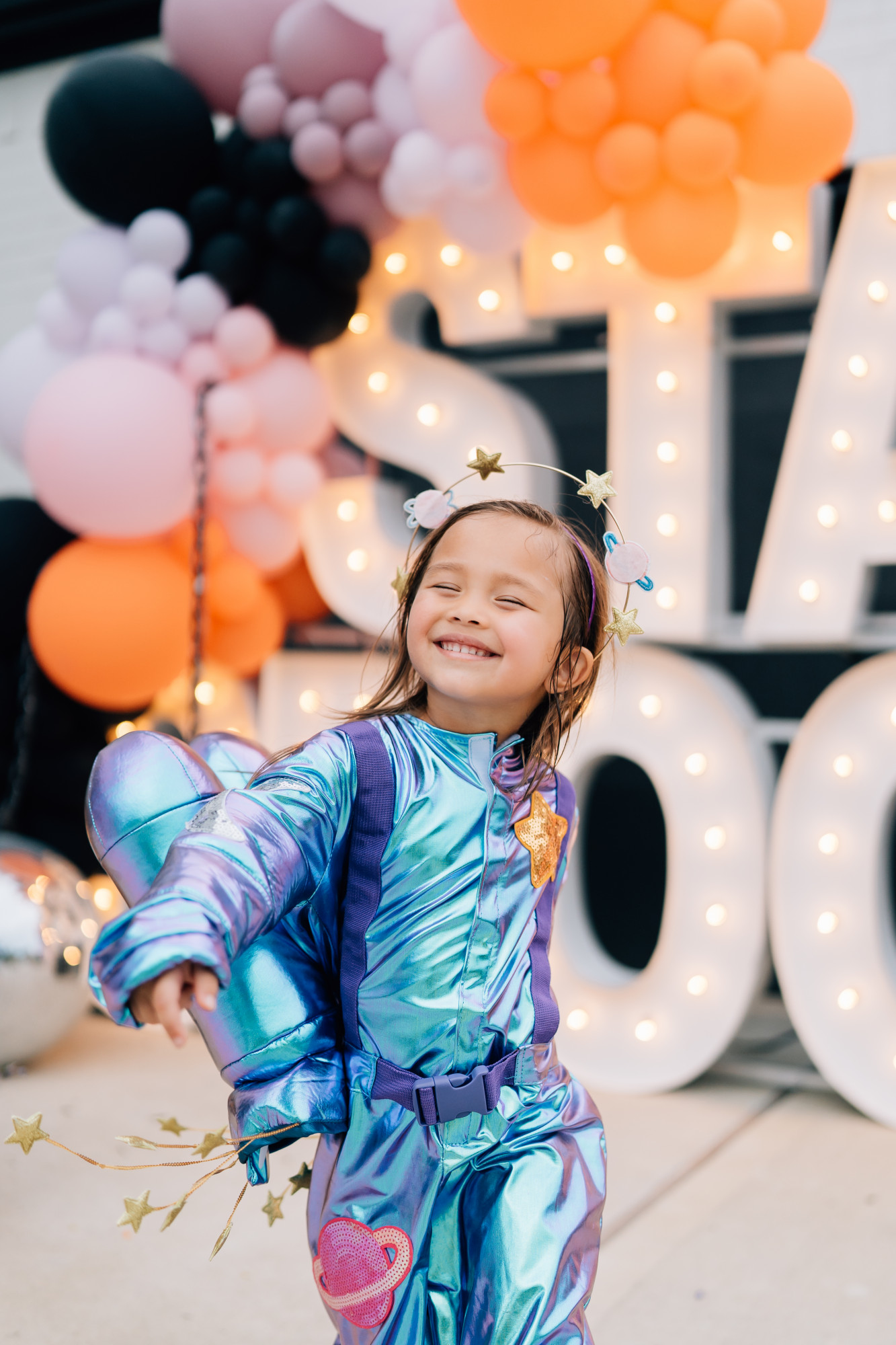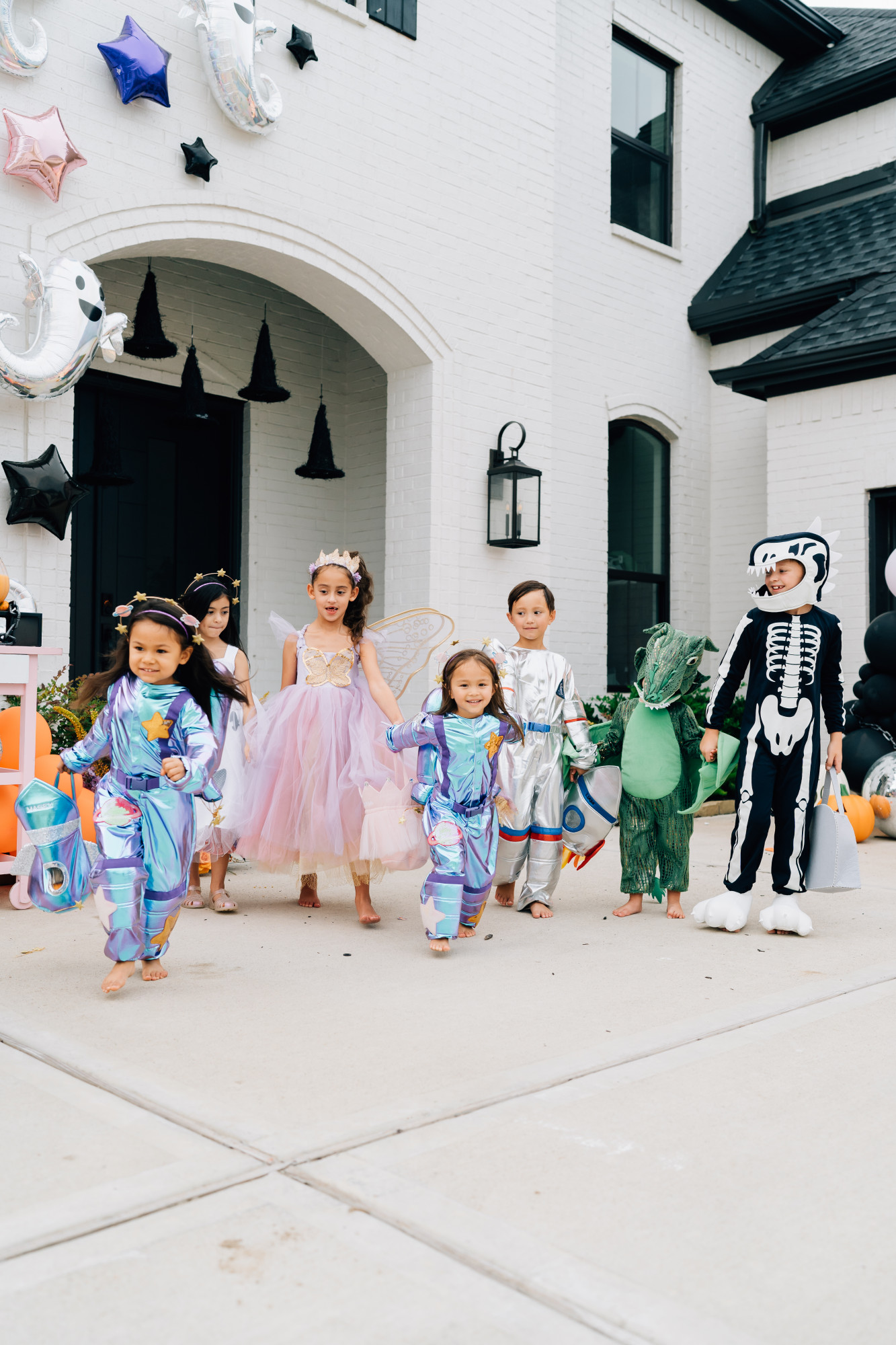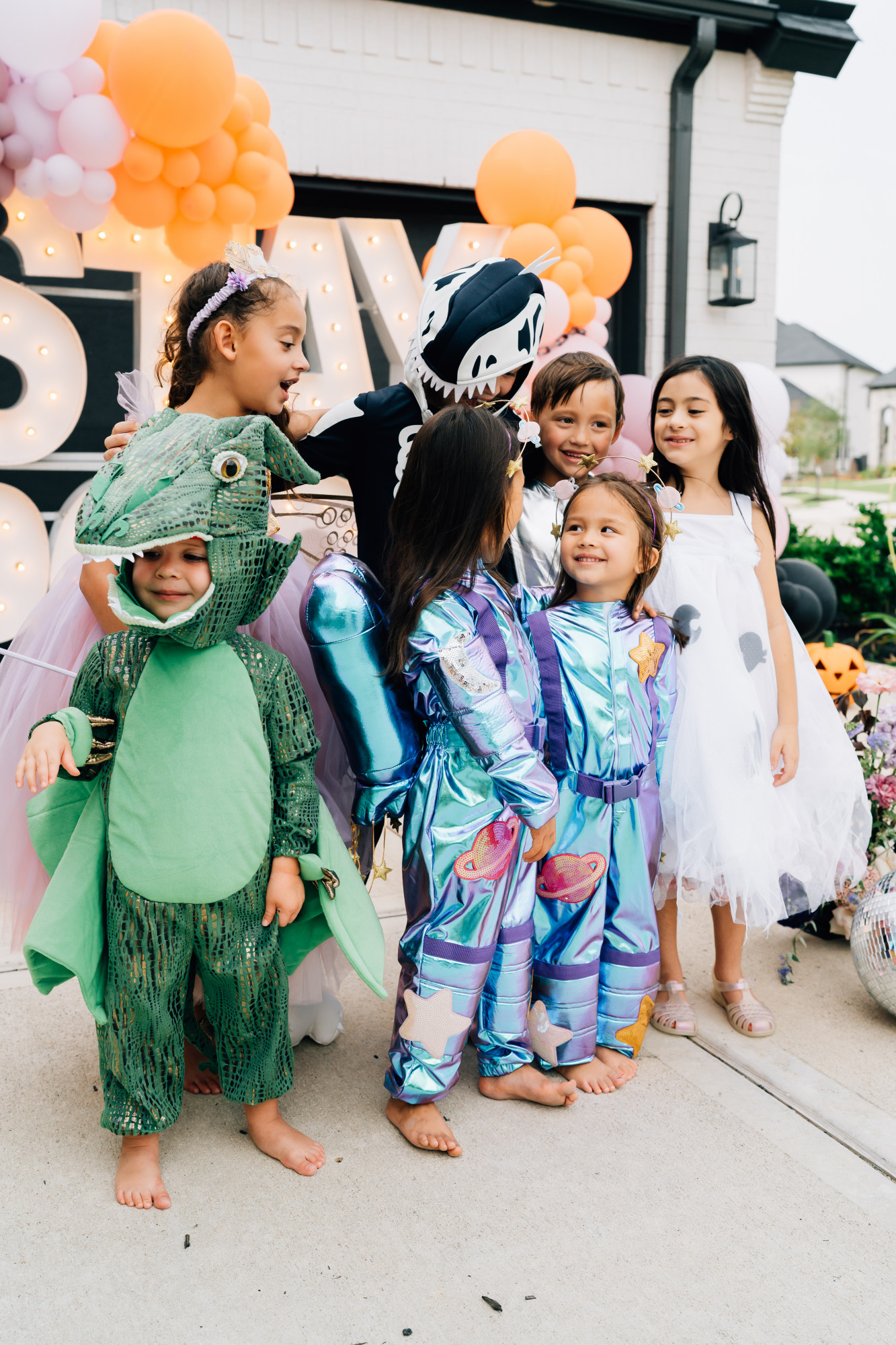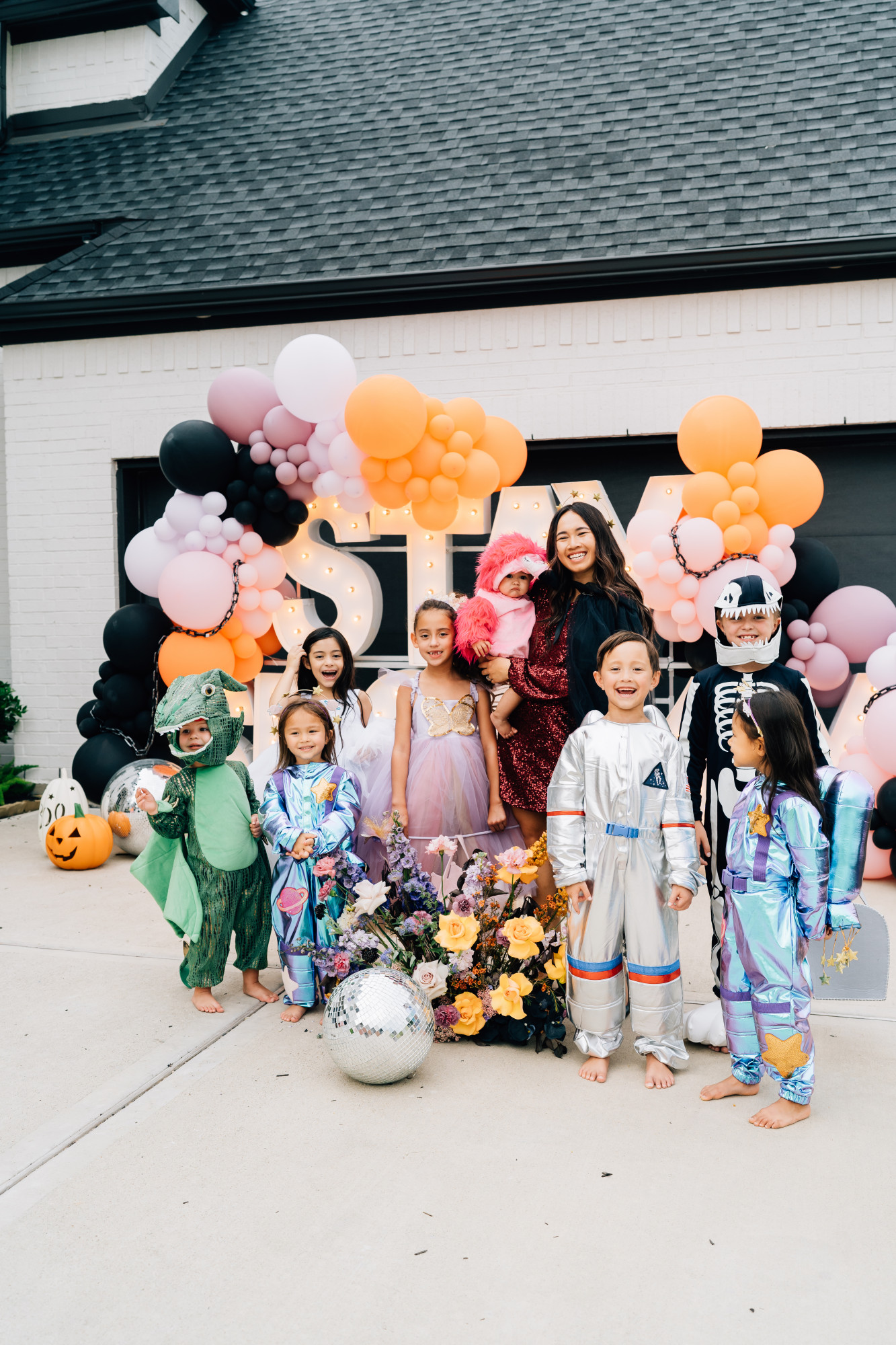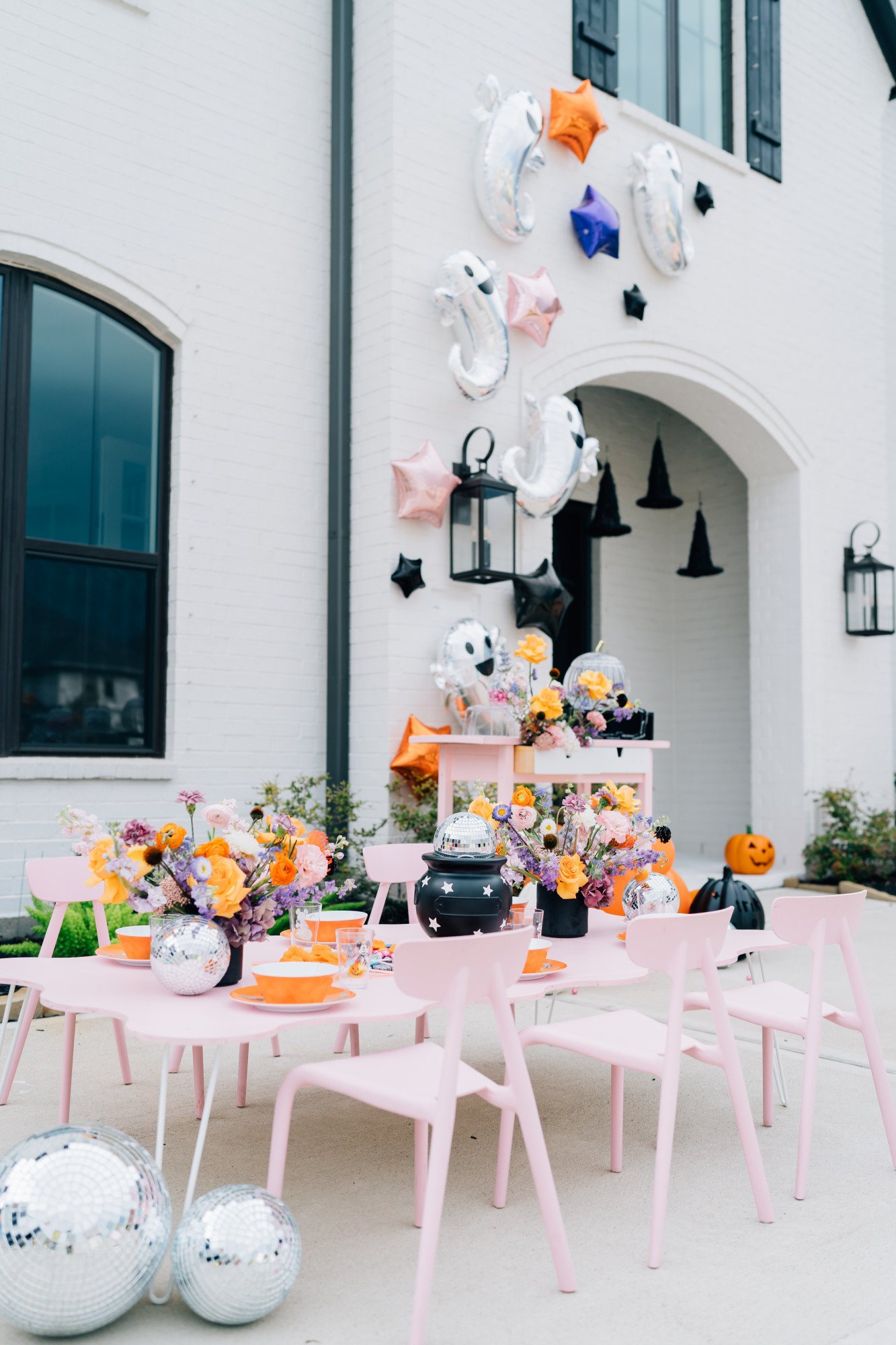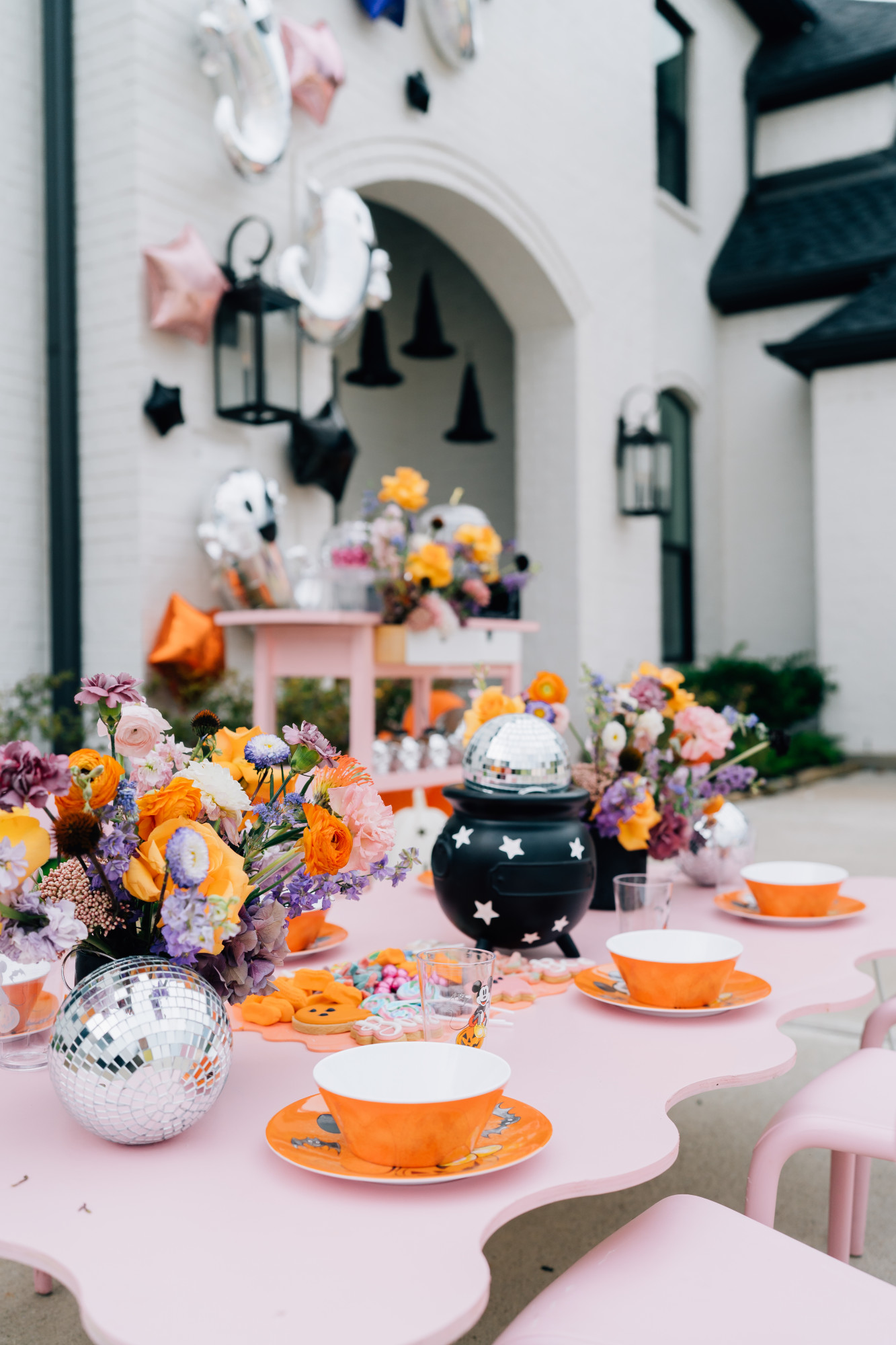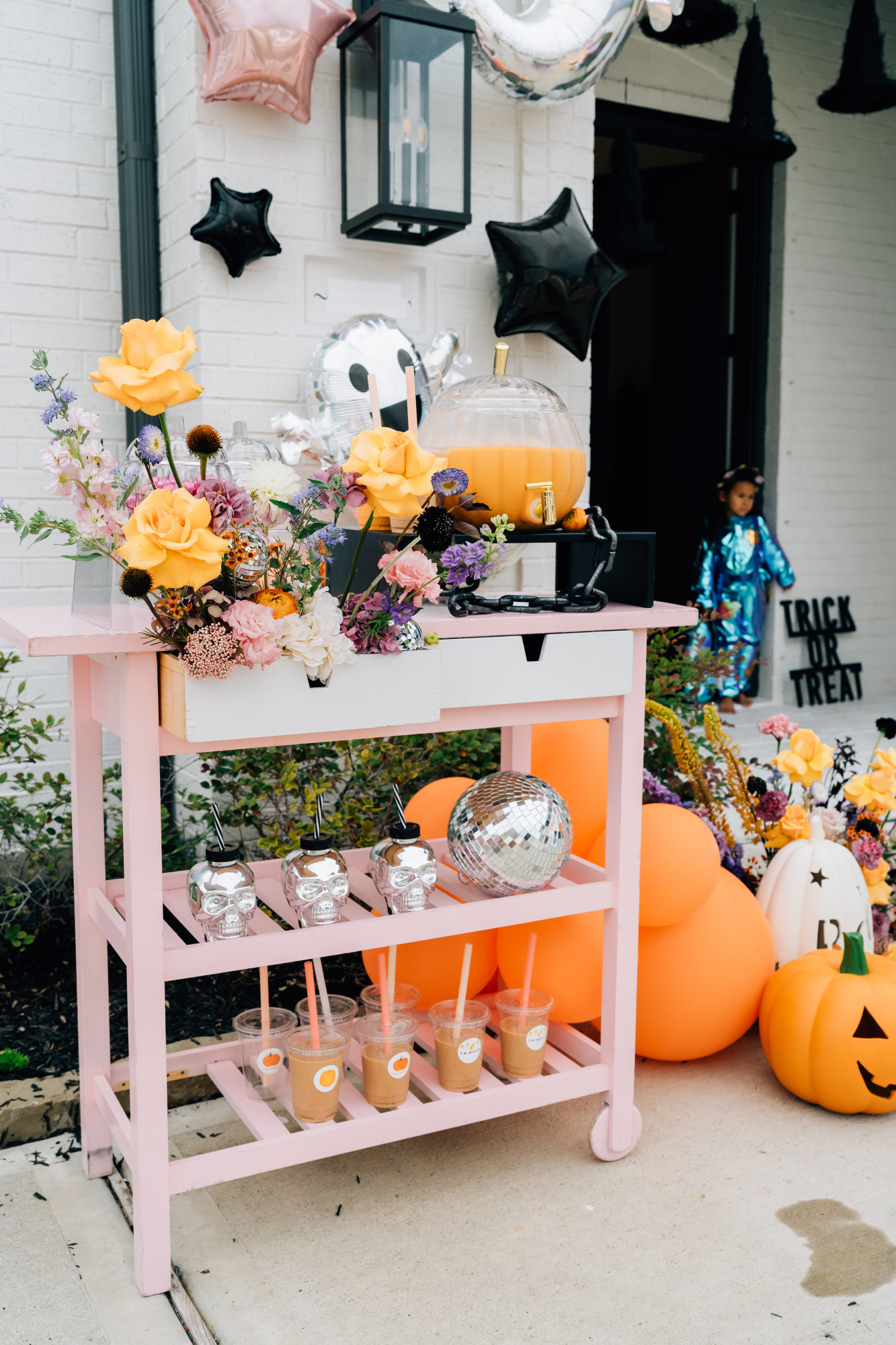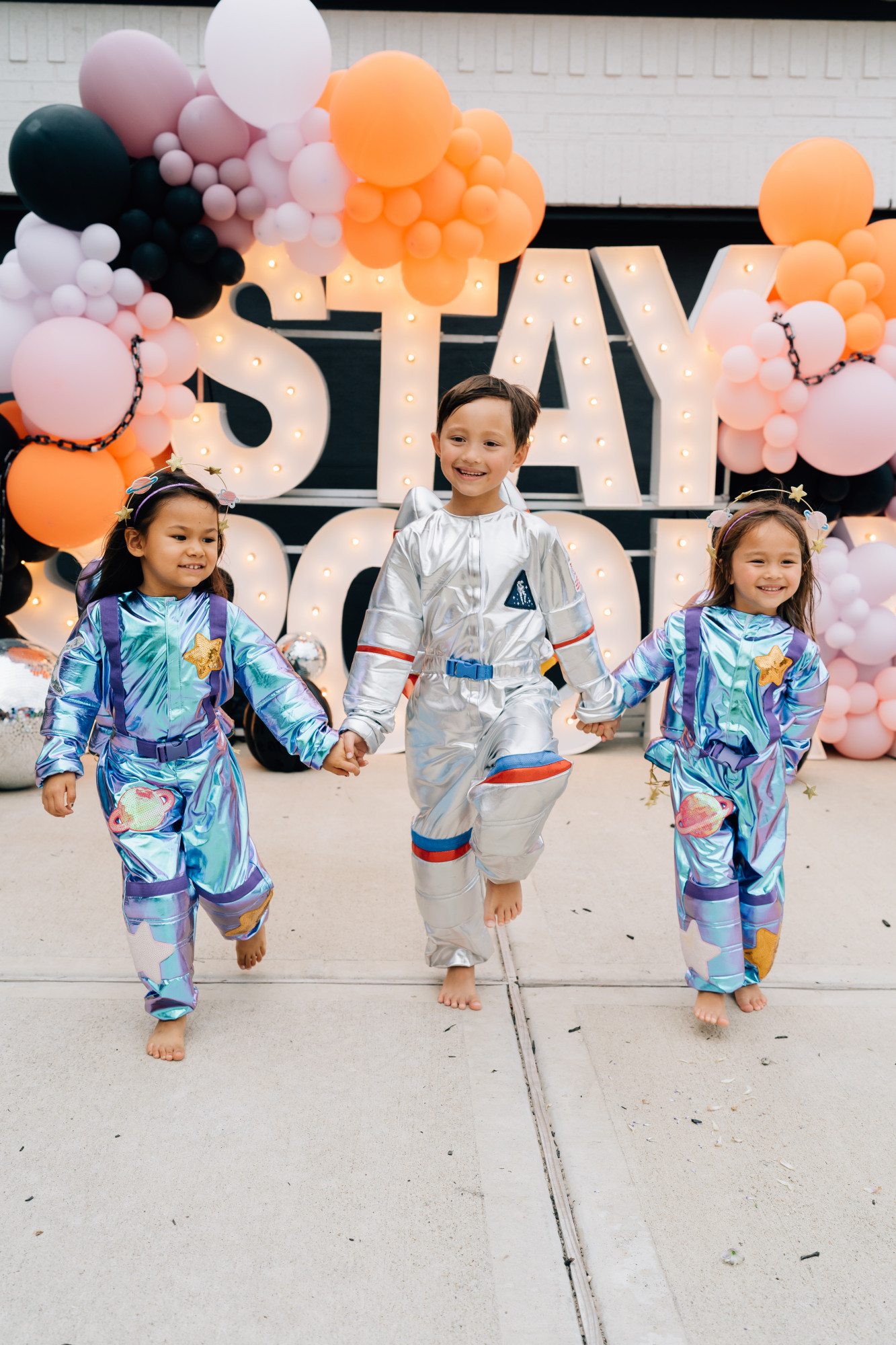 I don't think I'll ever be able to top this Halloween for the kids because this day was so much fun and these costumes are beyond adorable. It's been a year since we've been in this neighborhood and throwing a little halloween block party has been on my checklist. I had this amazing opportunity to work these talented Houston vendors and Pottery Barn Kids to put together this Halloween party for all the kids.
I've purchased Halloween costumes from PBK for my children for years. Liam's first costume ever was actually an elephant from Pottery Barn Kids that I still have to this day. Their costumes are truly my favorite. The quality last years and years, the designs are beautiful, and several even light up!
I feel that the astronaut has to be my favorite. There are astronauts opens for baby, toddler, big kids, and adults. The fairy and princess costumes are so beautiful and I love the classic ones like a skelton or a ghost. I grabbed each child a treat bag that can match their costumes too. They can be customized with their names too.
For the entire set up, I couldn't do it without Houston Event Florals, Balloons by Isabella, Alpha Lit, or Boba Babes HTX. Balloons by Isabella has done our ballon set up for years; birthdays, holidays, and work shoots. They are always so huge, detailed, and we keep the balloons for weeks. Amanda helped so much with this set up, from those gorgeous huge flowers to the entire table set up! She's extremely talent and I'm stunned every time I see her beautiful floral creations. Originally we were going to have the marquee letters say "BOO" but opted in for Stay Spooky and I LOVE LOVE how the light made everything so huge and halloween-y. I would set these up in our home any day. You can custom your letters to your preference too with Alpha Lit Houston. We're huge boba fans so we tried out Boba Babes HTX pumpkin spice milk tea and it was delicious!! I've never tried a pumpkin spice flavored milk tea and pumpkin flavor usually isn't my favorite but I'd drink this anyway!
My cousin, Minh from Blushing Rose took all of these beautiful photos and I wish she lived in Houston because I'm always in awe of her talent. She visits a few times thorough the year and we always take family photos.