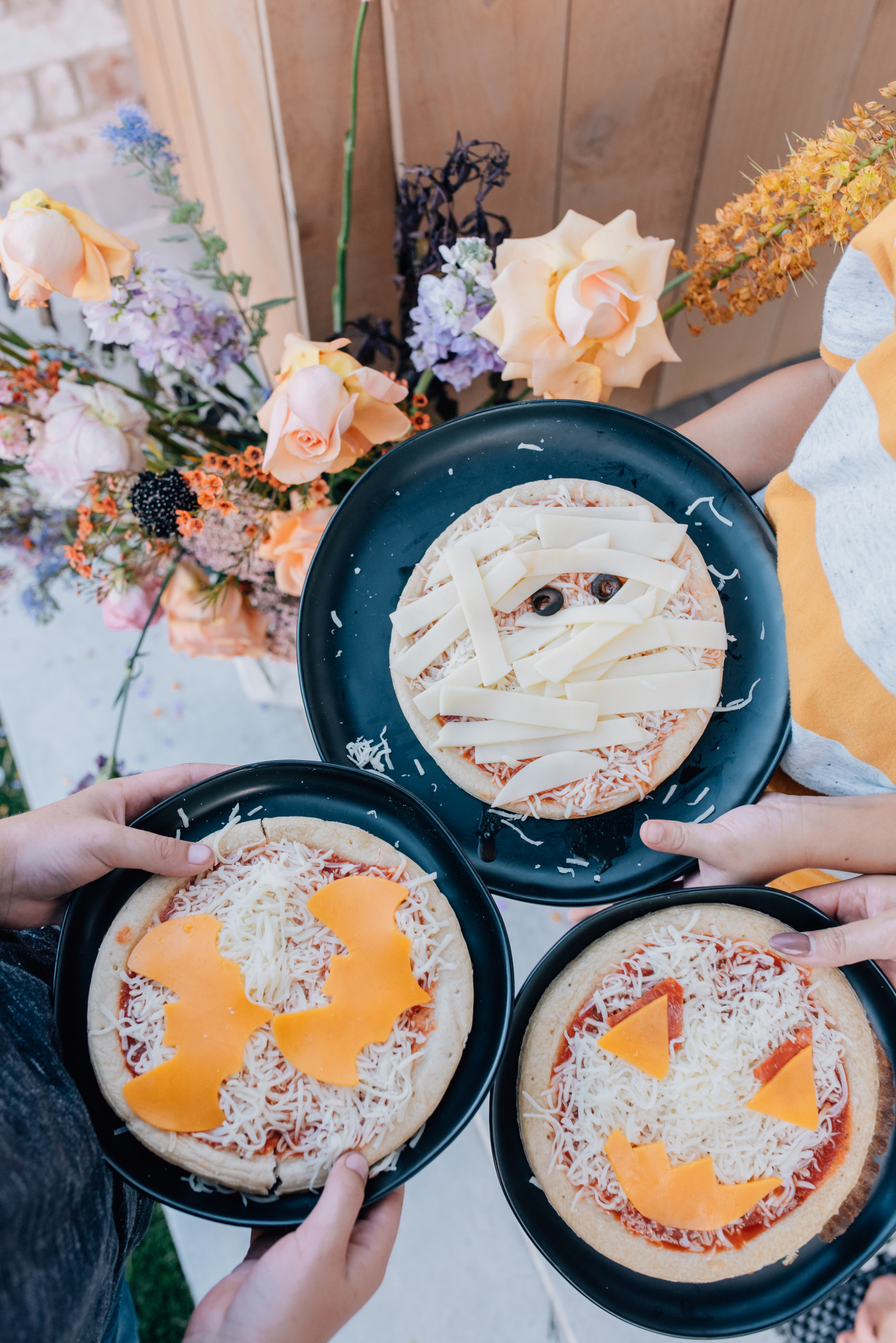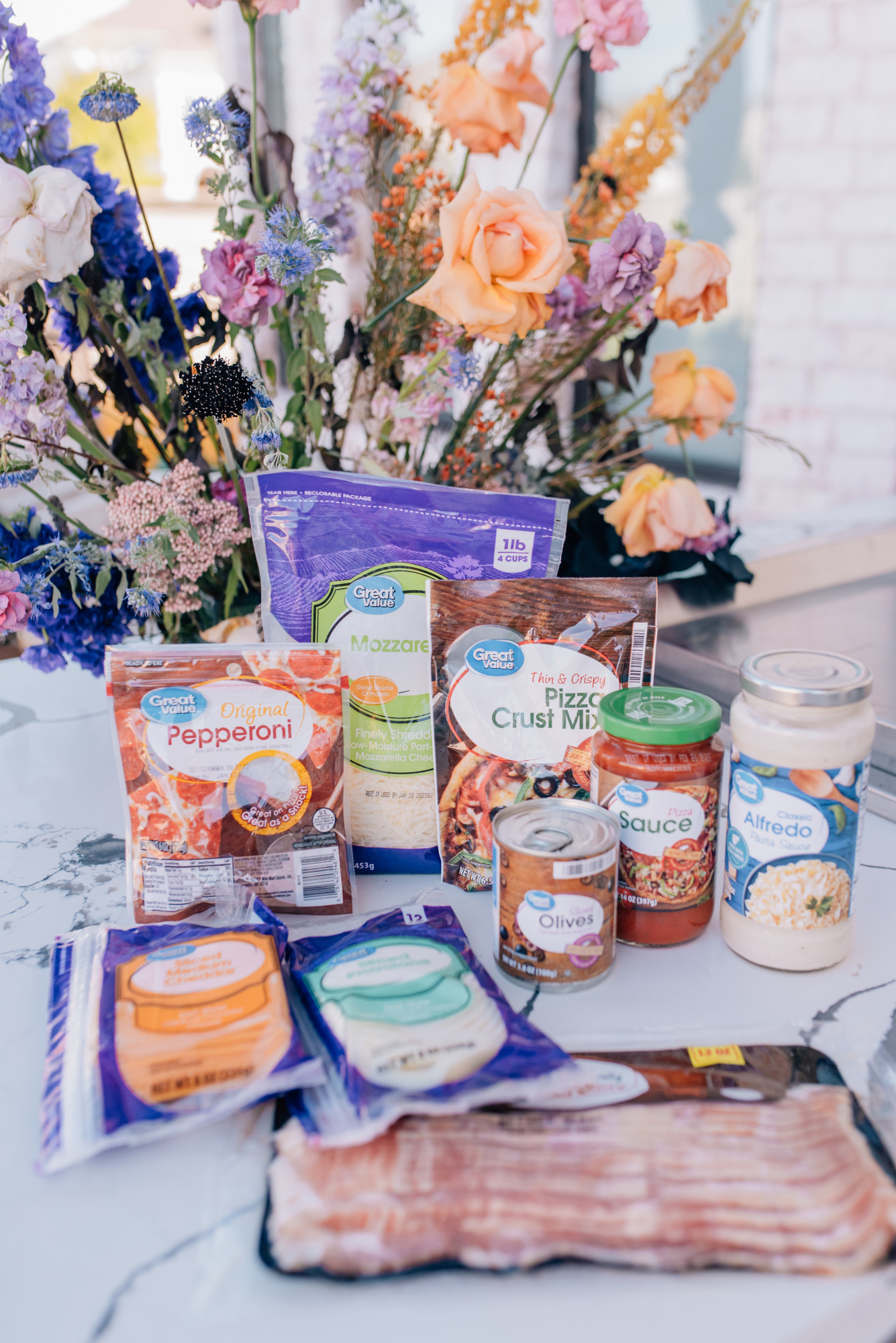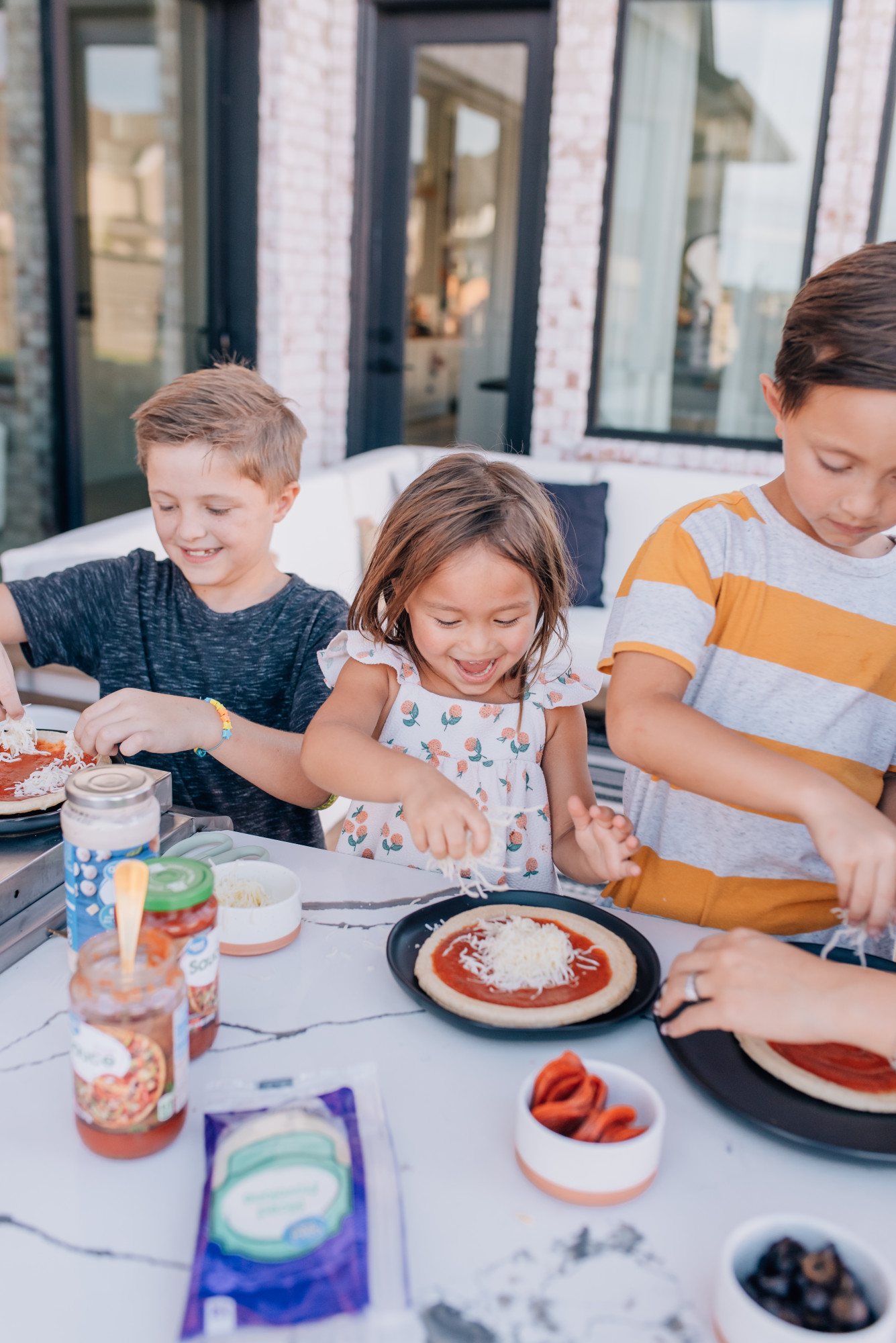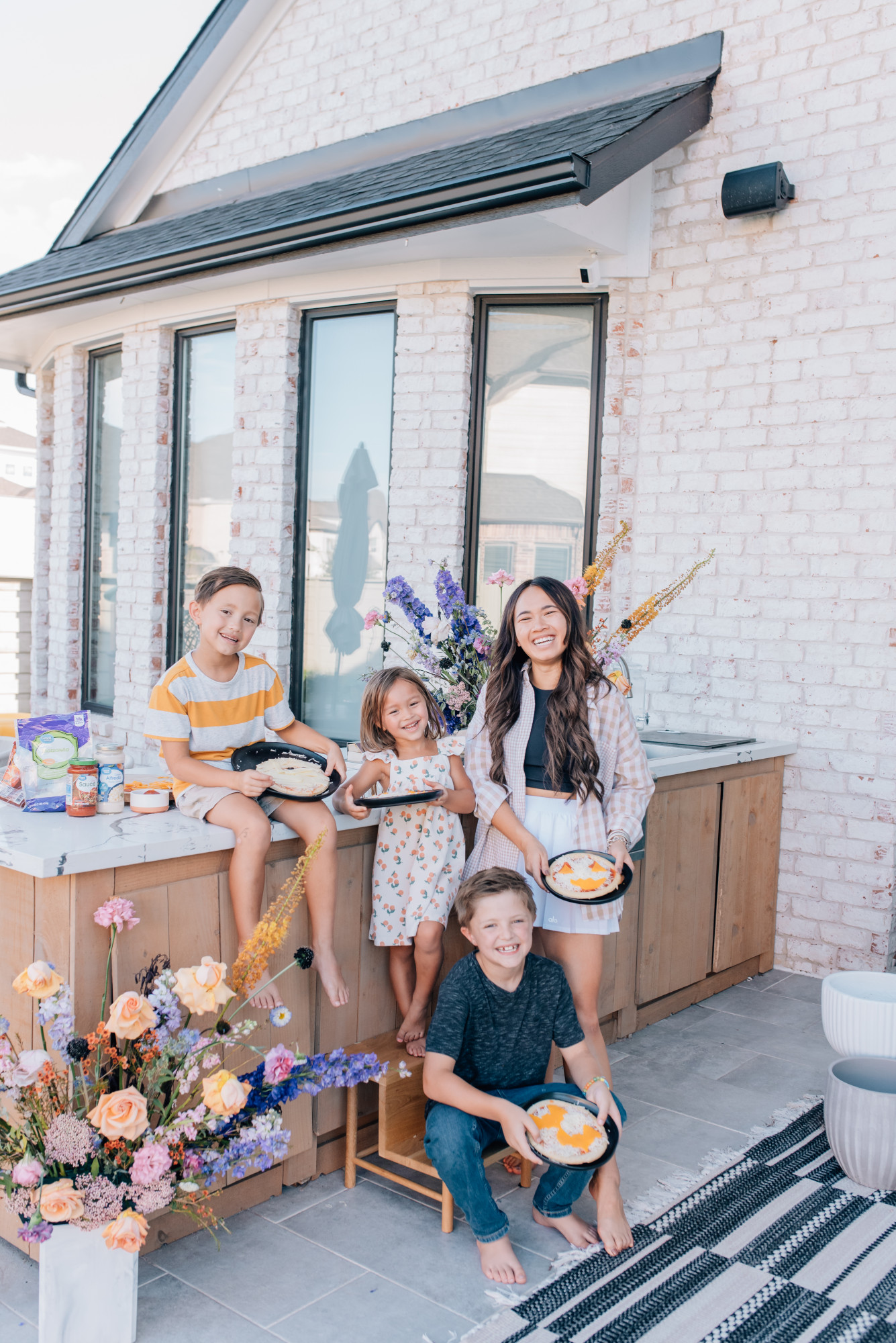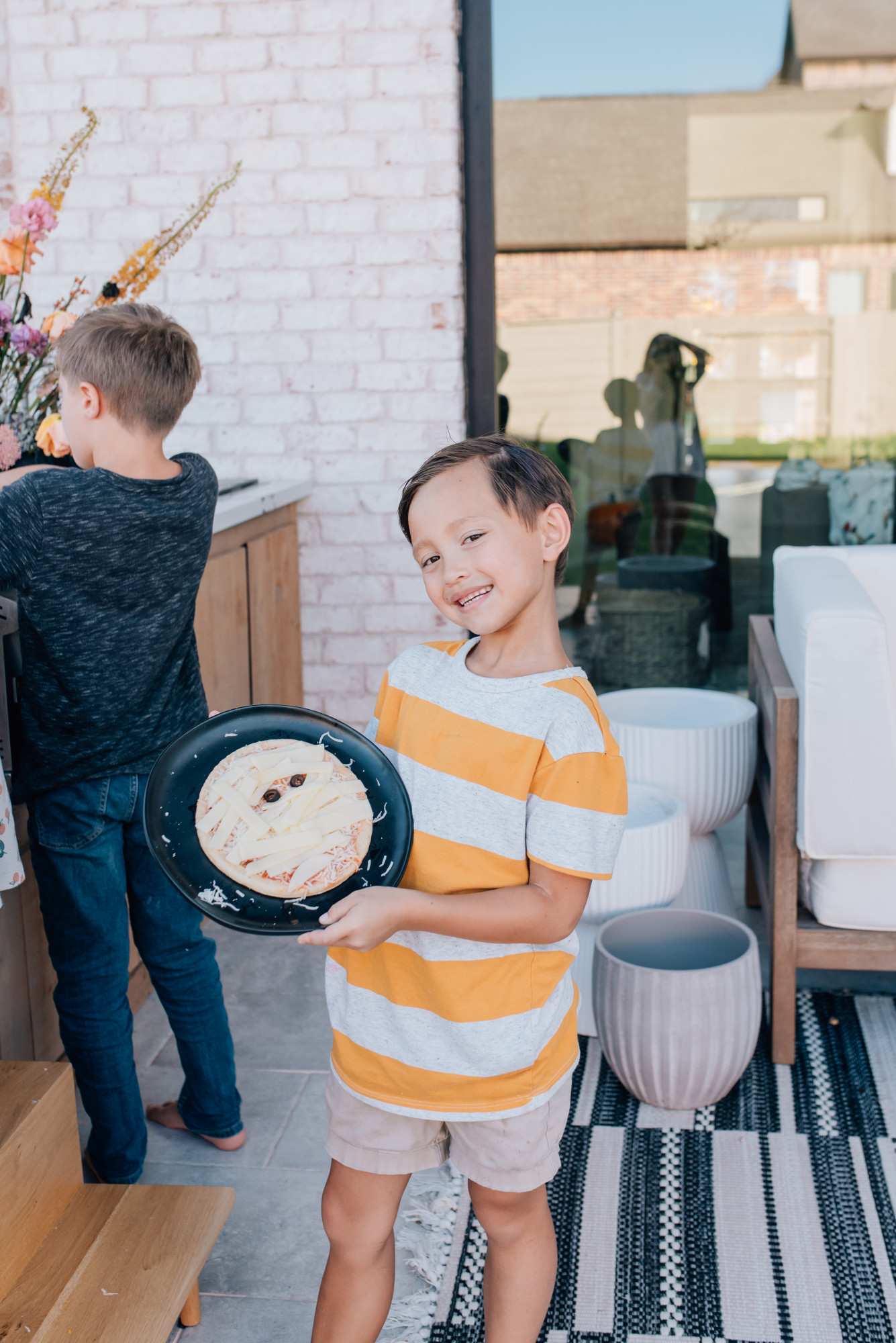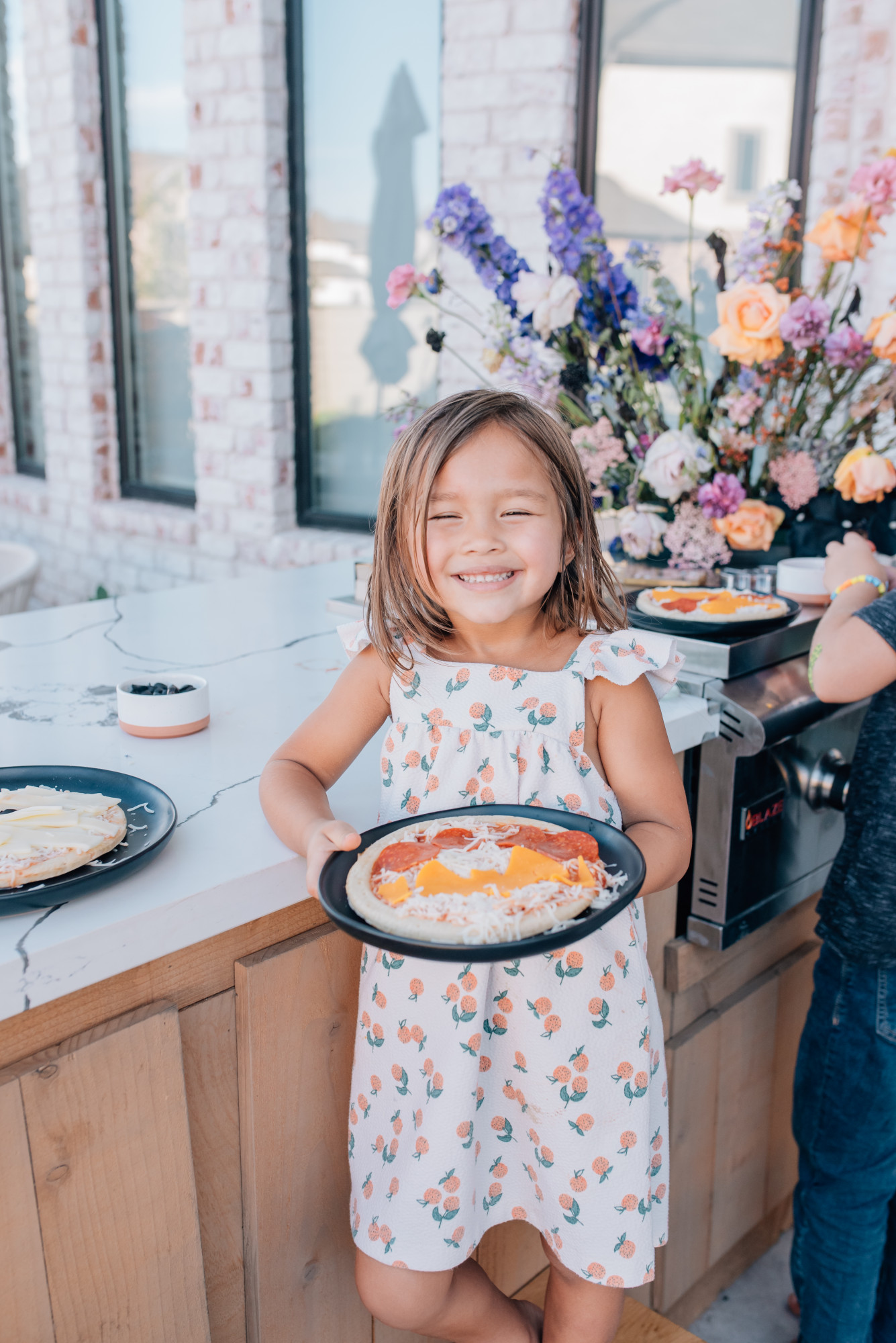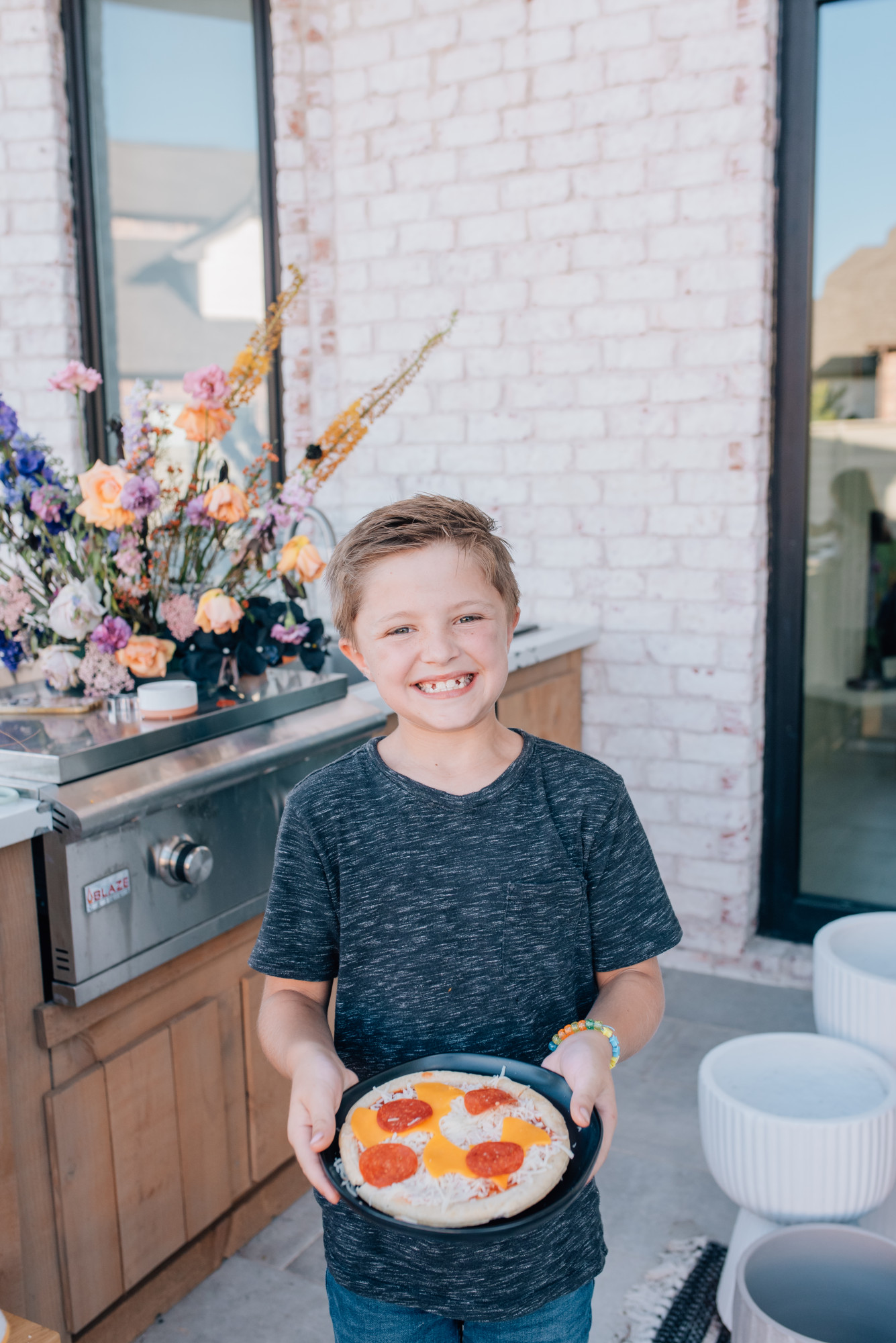 Evenings have been the time of the day where our family puts down the books, laptops, phones, and everything that distracts us from having quality time with each other. We love being in our backyard cooking, playing baseball, and creating those memories. With fall and Halloween around the corner, we've started incorporating those fun and festive activities into our weekly life.
I'll admit that Dad is typically the cook but mom will always win with the yummy and interactive meals and snacks. Pizza nights are our jam but this time I decided to have the kids make their own mini pizza with a Halloween spin on it. Everything we needed was all from Walmart, pizza dough, sauce, cheese, and cutters. We've been noticing so many changes in the cost of everything these days and appreciate that Walmart's goal is to keep prices low everyday, have high quality groceries, and to help family have nights like these without breaking the bank. Groceries can be purchased online or in stores so it's very convenient.
For the Halloween pizzas, you'll need pizza dough, shredded and sliced cheese, pizza sauce, Halloween shaped cutters, and desired toppings. Walmart has tons of Great Value foods including Pepperoni, Pizza Sauce, alfredo, and bacon. You can use pizza crust mix or premade pizza dough. I helped the kids put the pizza sauce on first and then they went wild with the cheese. The designs can be super simple and fun. We made a pumpkin by cutting the shapes in sliced cheese, a bat with the cookie cutter, and even a fun mummy with olives and white cheese. This is really fun and delicious meal to make with your family and each person can choose what toppings they prefer!
*Thank you Walmart for sponsoring this post. As always, all opinions are my own.