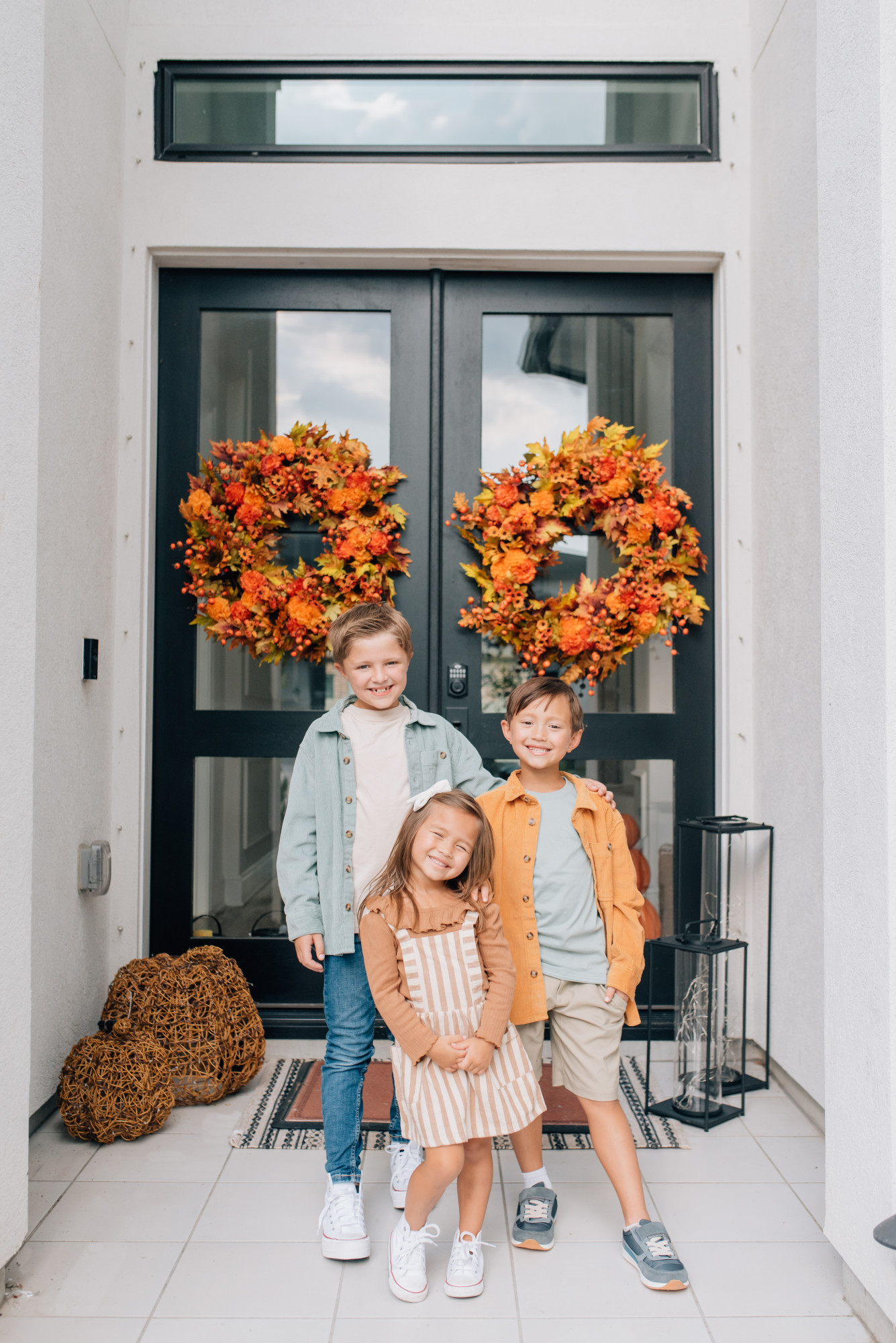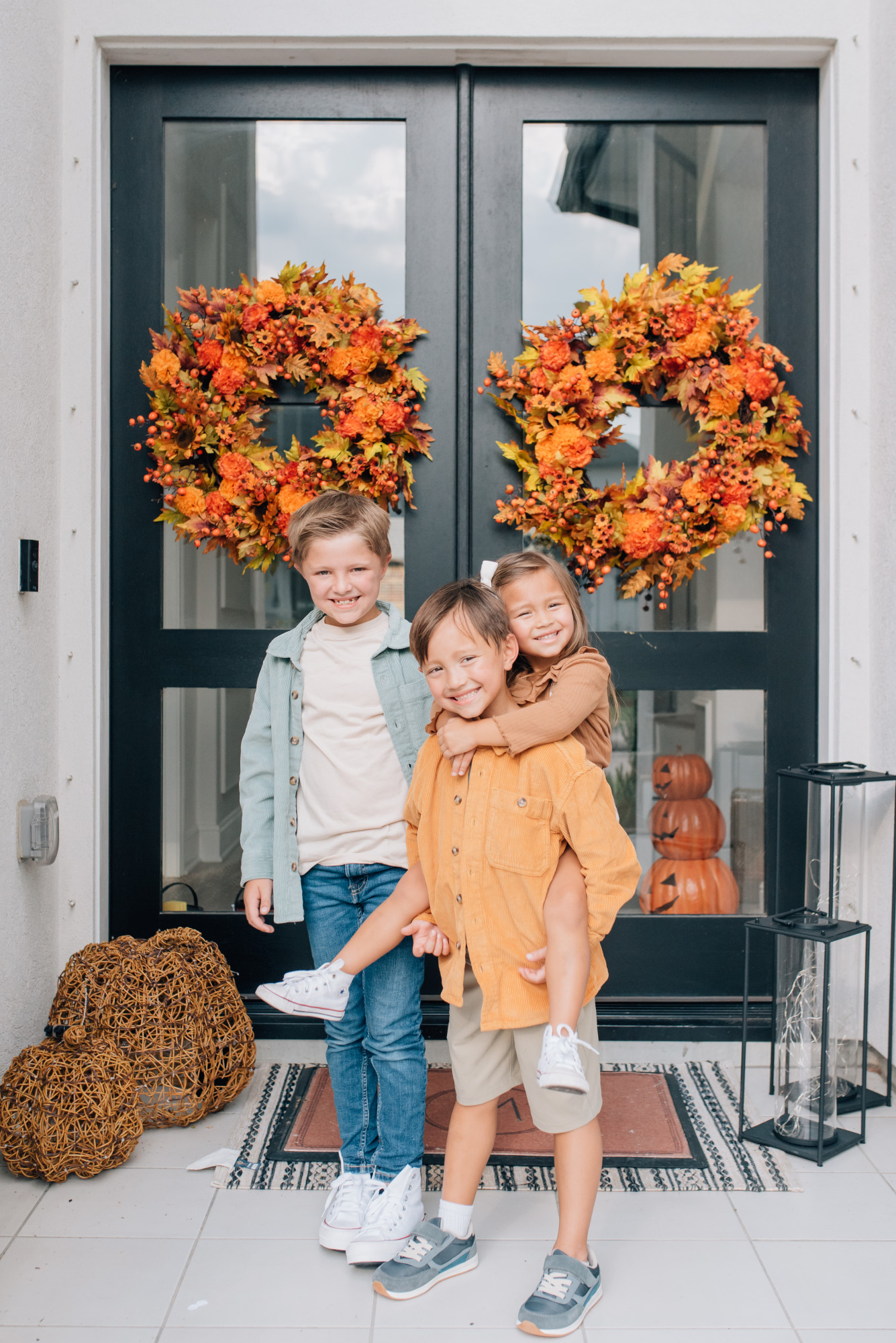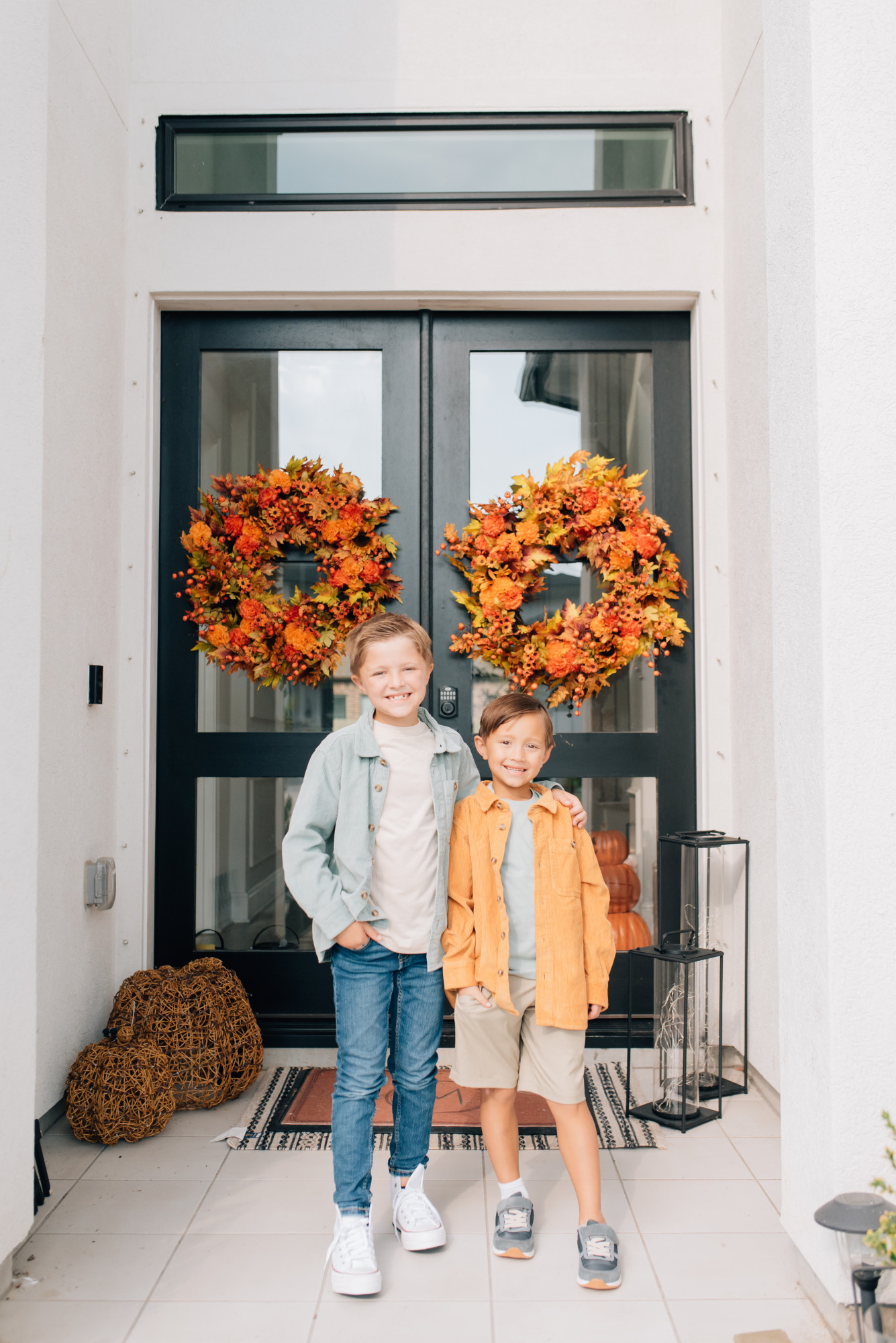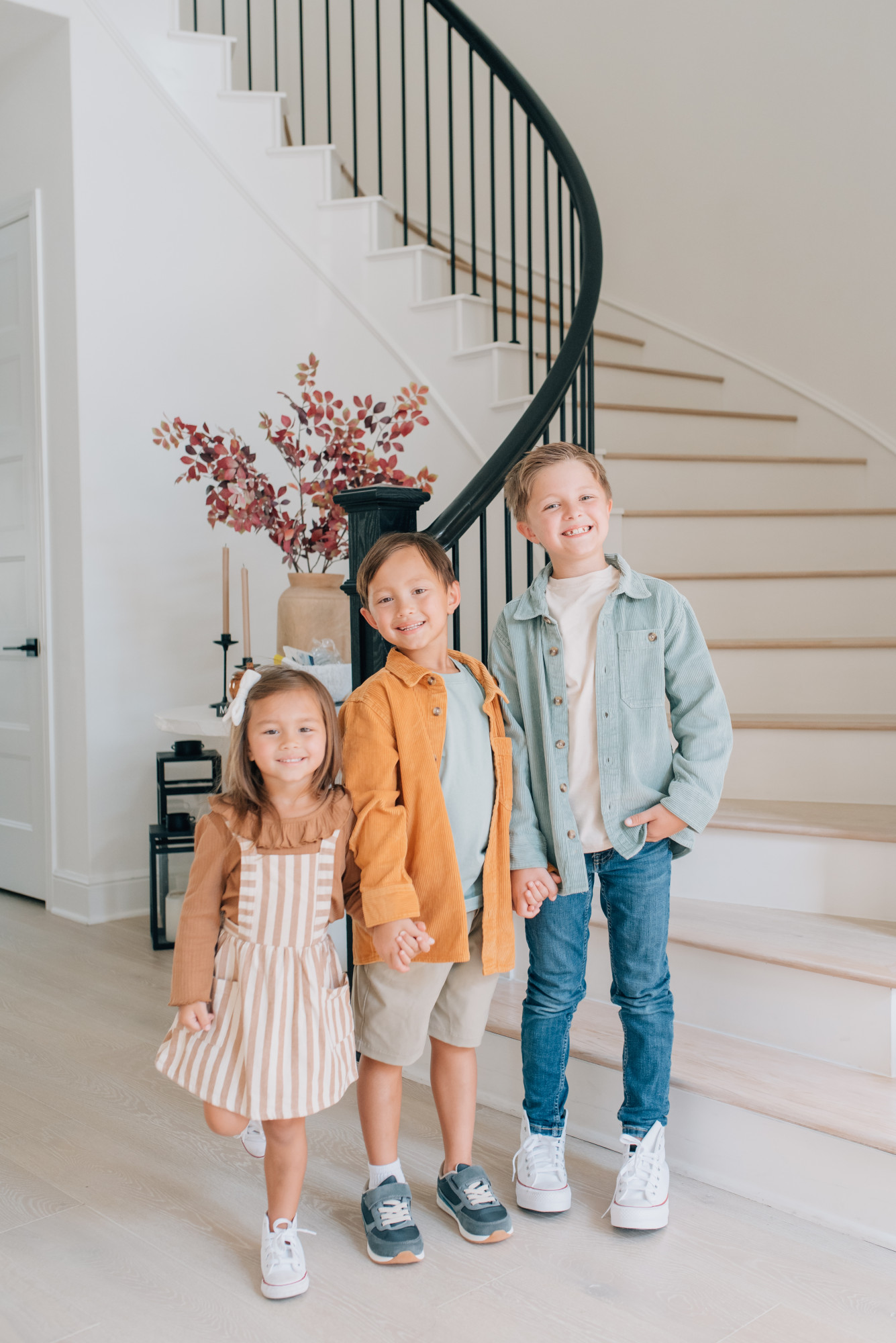 Easton and Liam have officially completed their first 3 weeks of school and Chloe has completed her first week. These 3 have enjoyed being back at school so much. They look forward to going every morning and they always have so much for share when I pick them up. Those first few weeks of school are so memorable because classmates and teachers are new, friendships start building, and all of those exciting feelings are everywhere.
September is typically when we grab clothes for the school. I found all of the kiddos outfits at Walmart and every time I shop there for the kids, the selection gets better and better. They have a huge selection for all the kids and for every season too. They have amazing prices on the back to school outfits and the latest trendy pieces too.
We love the Wonder Nation pieces. Chloe's 2 piece outfit is under $15 and the stripes and brown are the perfect combination of stripe and tan. There are even tights that go with it! I appreciate that she can wear it now when it's extremely hot and then add layers to it as it gets colder.
For Liam and Easton, I love the sage and tan colors on them. Liam has been telling me that his classroom gets cold so I picked up these shackets for them and they are lightweight and has kept them warm in class. They run TTS and the boys can wear them throughout the entire year.
We have an excited school year ahead of us and I'm looking forward to everything.
*Thank you Walmart for sponsoring this post. As always, all opinions are my own