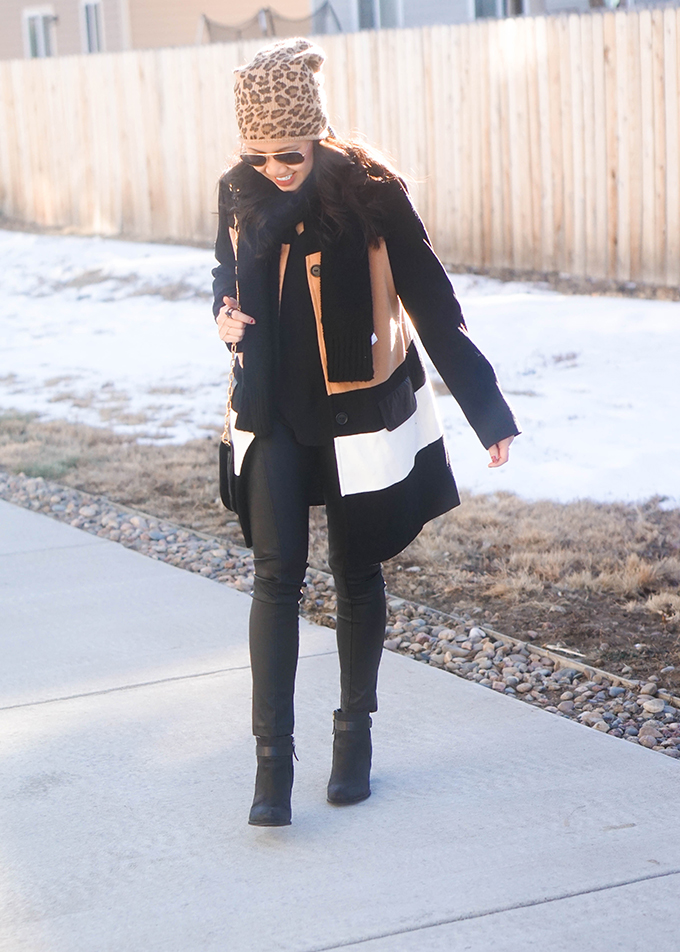 Hi! I hope everyone is having a wonderful Sunday.
Liam and I are going to San Antonio today to have a "family" Christmas with my best friends, Jessica and Weston. This is our third year doing this (1st year for Liam) and I always have an amazing time. We would get each other presents, eat dinner, and then watch a movie…it doesn't sound like much but I love spending this time with them.
Anyways, I want to share my favorite color combo with yall…camel and black. I love both of these colors separately and even more paired together. Camel has always been a signature coat color and for good reasons. It pairs well with all colors, it gives off a chic look, and the neutral tones give it a more expensive feel.
Thank you so much for reading.
xo,
Annie