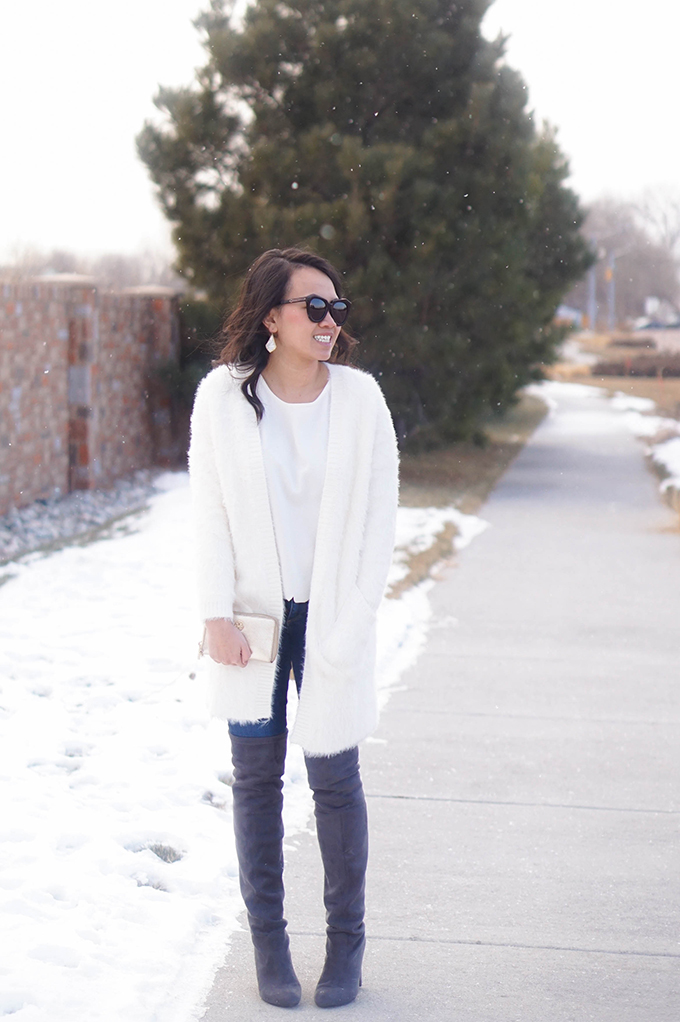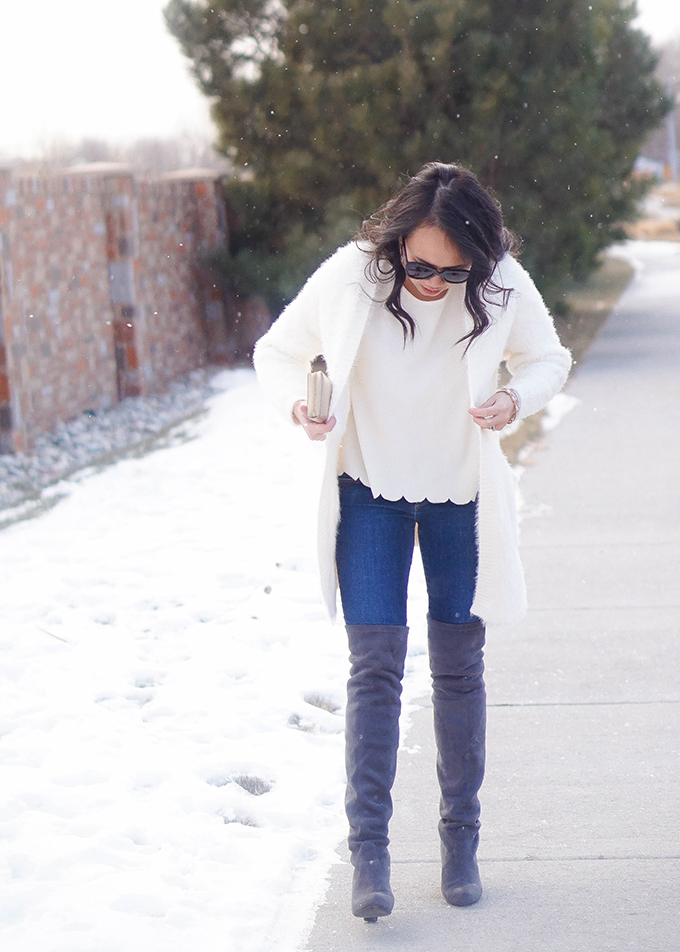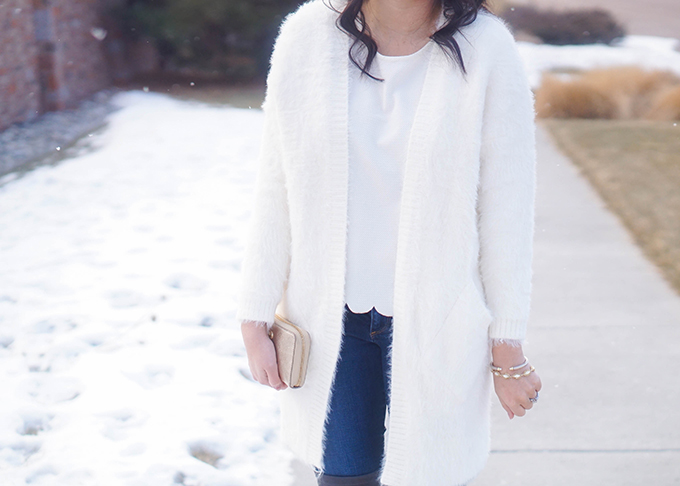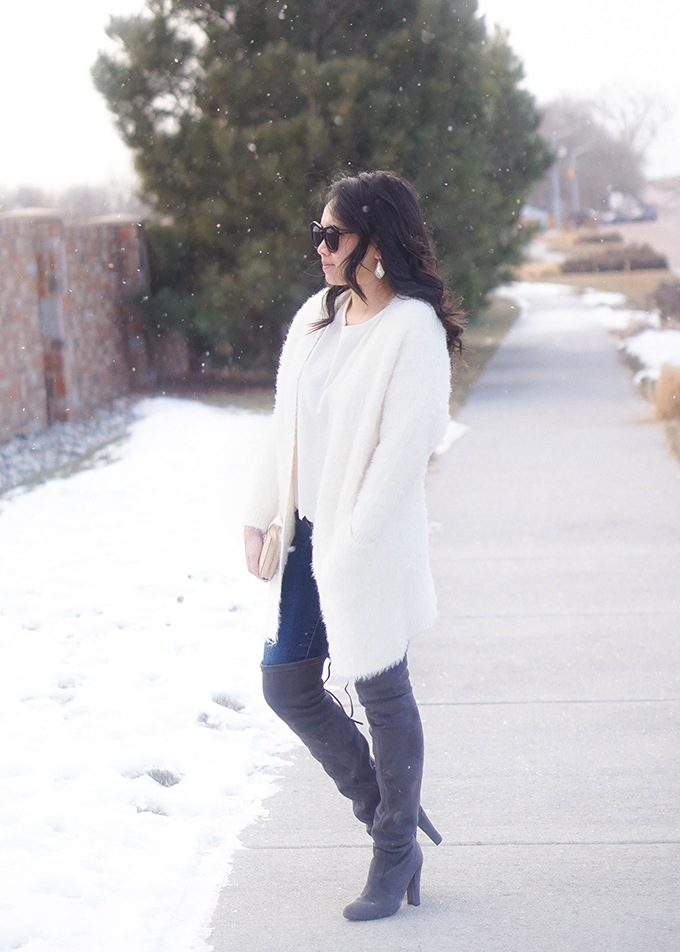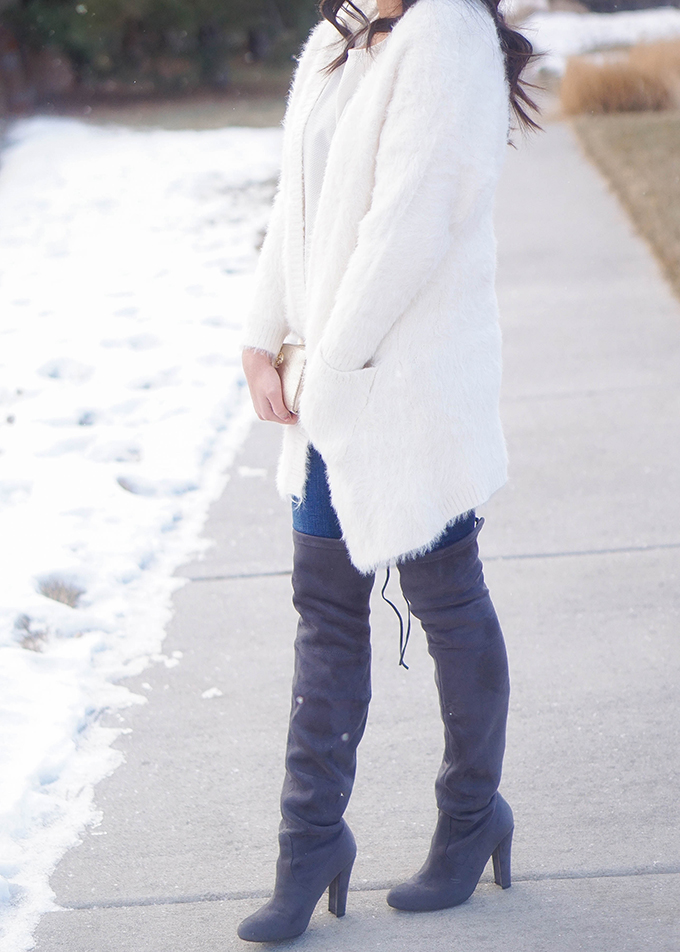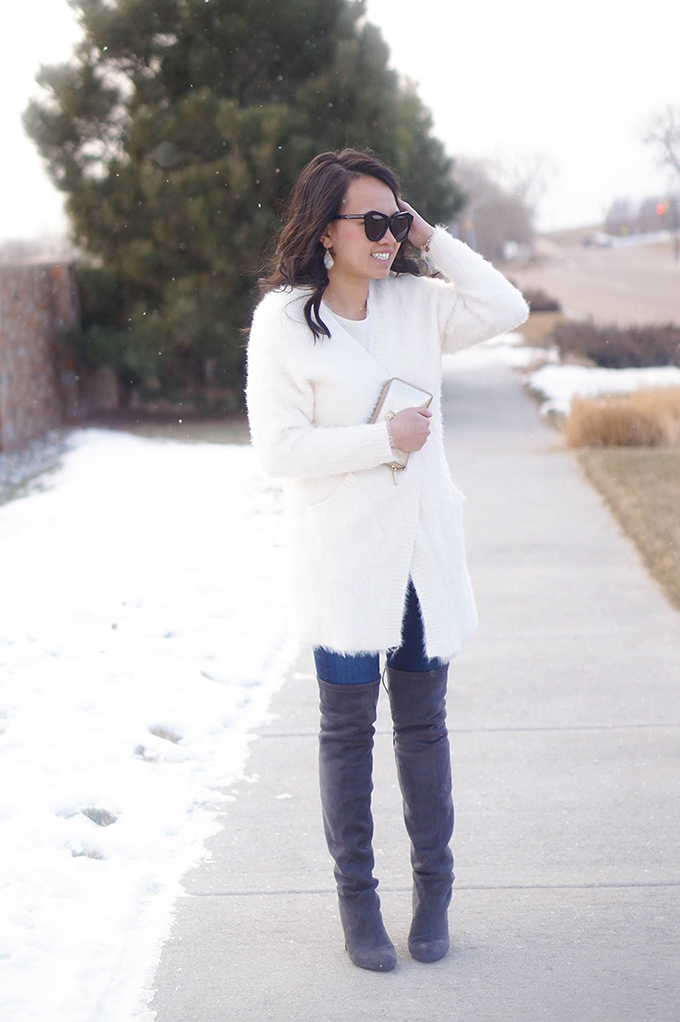 Hello 2016! I hope everyone is having a spectacular New Years Day!
For my first post of 2016, I want to share this fuzzy cozy cardigan. It is literally the softest thing I have ever felt AND it's under $32!! (The sleeves do run a little shorter if you have longer arms.) I loved pairing whites with my grey OTK boots, like my recent post here. I've also been wearing my OTK boots a lot, they can really dress up a simple outfit.
Tommy and I decided to stay in for New Years Eve to avoid all of the craziness…plus, we wanted to stay in with our family and cook a massive meal. Fireworks are prohibited around our area so we bought little string poppers for when the clocked strike at midnight. Liam was so amazed (and scared) by them, lol.
xo,
Annie