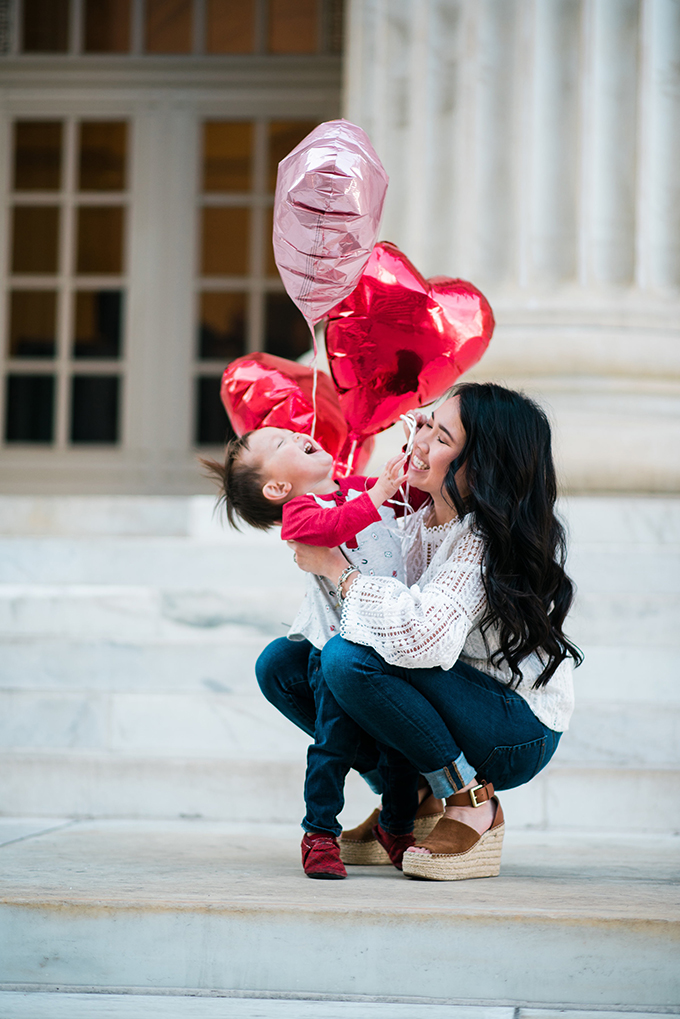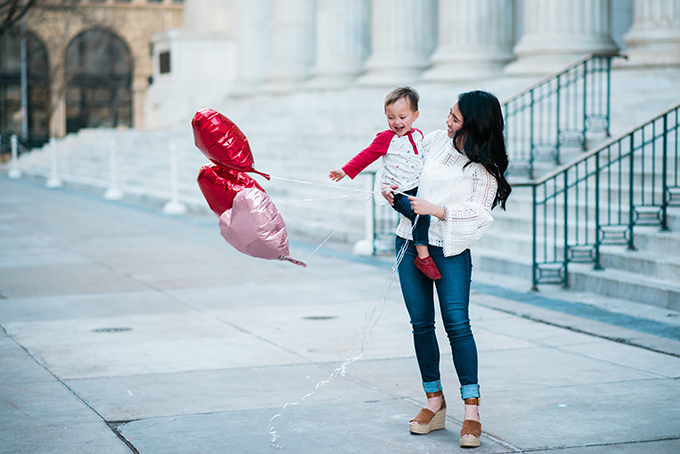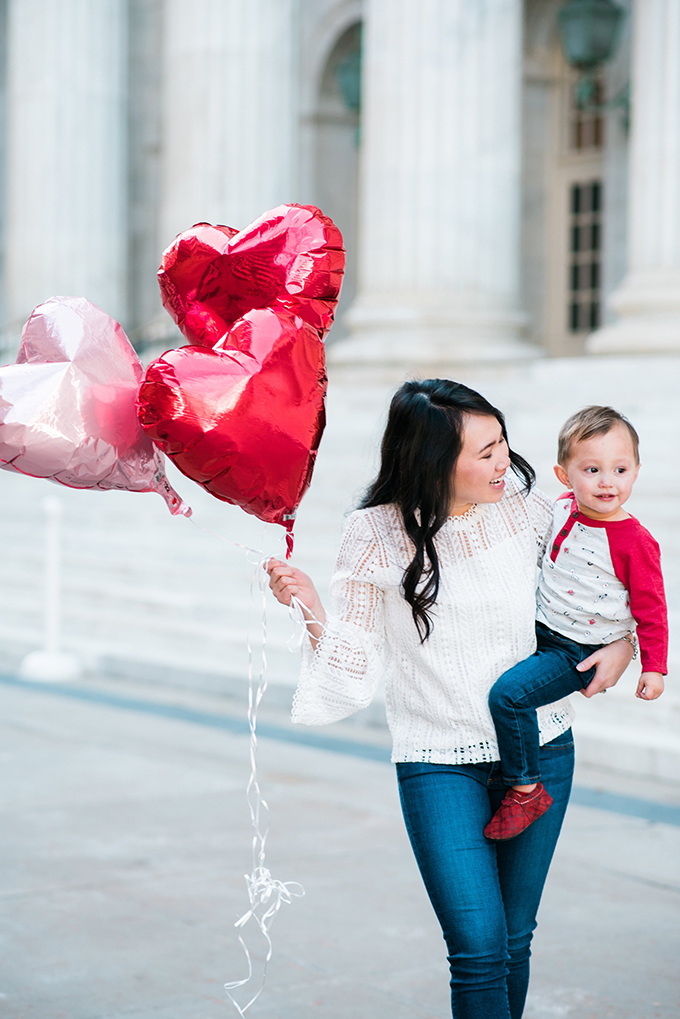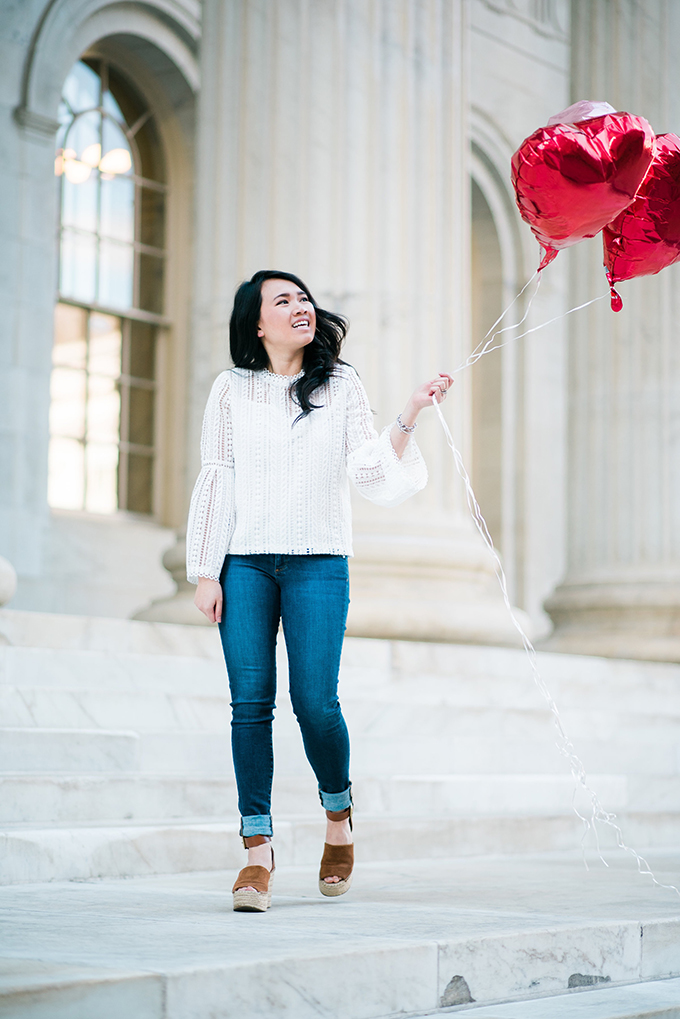 Besides Christmas and Thanksgiving, it's very rare to have our entire family together on holidays. With Tommy's job, he lucks out and is typically gone on holidays like Halloween, 4th of July, and even some birthdays. Valentines though, is one that we're able to celebrate together this year. Tommy and I have always been big on celebrating Valentines Day since we've been dating because it's such a loving and sweet day to cherish each other. (Also, another excuse to buy gifts and eat chocolate).
We've especially love sharing our fond of this day with Liam. We usually go to Target and have a huge shopping spree. The dollar section at Target has the cutest Valentines gifts for toddlers/children. Liam is at that age where he knows exactly what he wants and how to get it. He will cuddle up with me and say "Mommy???…..please candy?". He says it in the sweetest way that it's hard to say no to. When I do say no, he runs up to his Dad and begins to ask him instead, lol.
The past two years we've been celebrating at home with Liam, but this year is different. Tommy and I are taking the night out to go to Fogo De Chao for the first time and see a movie. It's very rare for us now to go on dates alone (which is something we plan on getting better at). We're extremely busy and work focused during the week so the weekends is really the only time that we get to spend real family time together. I'm really excited and anxious about our date, even though we've been together for about 5 years!
Liam has Valentines day the first half and then it's Mom and Dad time. What are everyone's plans for Valentines/Galentines Day?
xo,
Annie