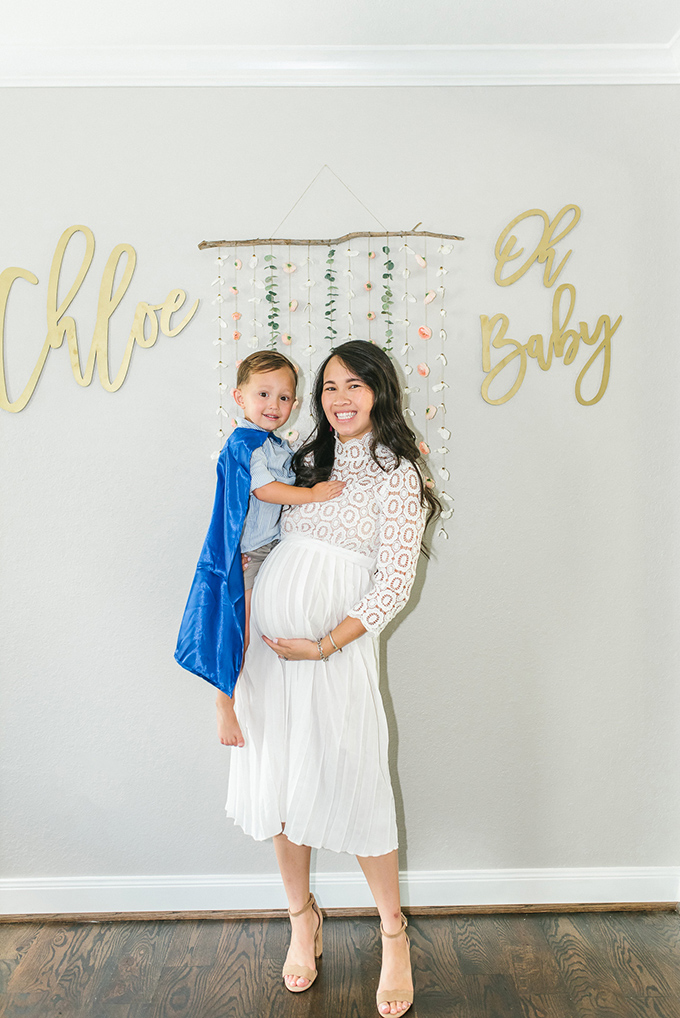 Baby showers are always so sweet and an event that I'm sure all expecting moms look forward to. Everyone comes together for one reason, to celebrate your pregnancy and the baby. It's an intimate time to share with your loved ones. They show their support and love. When you're expecting a baby, regardless if it's your first, second, or third, it's nice to have all the help you can. You and your baby are showered with all sorts of gifts. I would say that 75% of everything I needed for Liam and Chloe, I received at my shower. It's a few hours of the day where you and your girlfriends eat too much cake, chat for hours, play silly but fun baby games, and open gifts.
My best friend, Tiffany threw us a beautiful baby shower this past weekend and I couldn't be more thankful for all of her hard work. I'm also extremely thankful for everyone that came out, especially my friends that made the far drive. It's surreal that this might be my last baby shower. I only plan on having two children BUT you never know.
I'm obviously in love with all things fashion. My daughter (hopefully) will share the same passion. I've always dreamt of having a girl and ever since I found out she was a she, her wardrobe began to build. Chloe will be here in about 9 weeks and I'm so anxious for her to be here with her family.
Thank you so much for reading!
xo,
Annie
*Photos by Banavenue