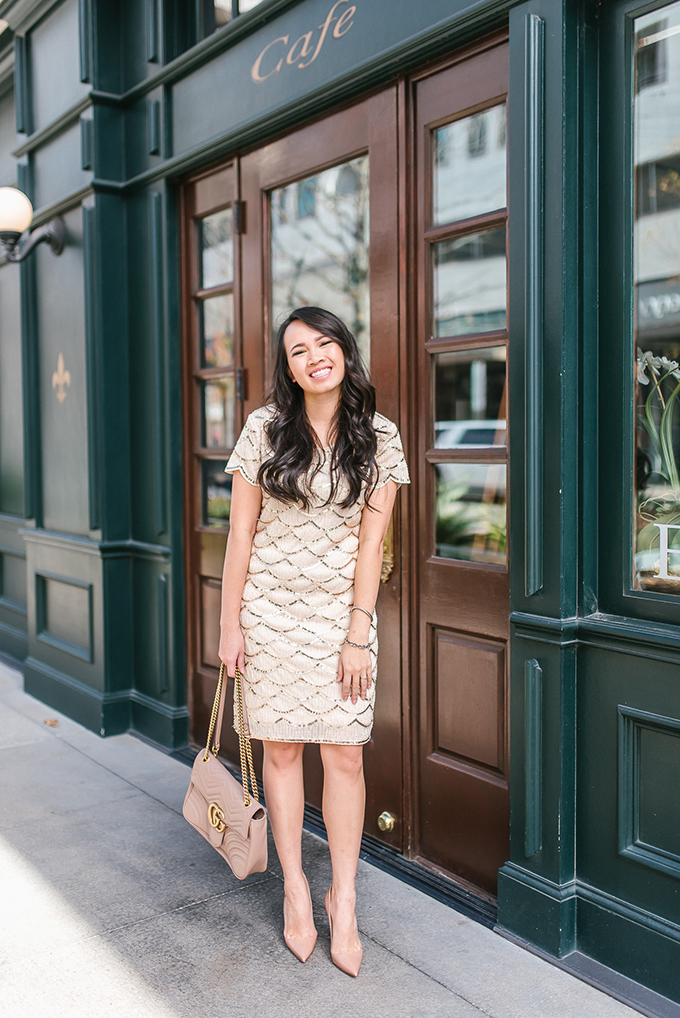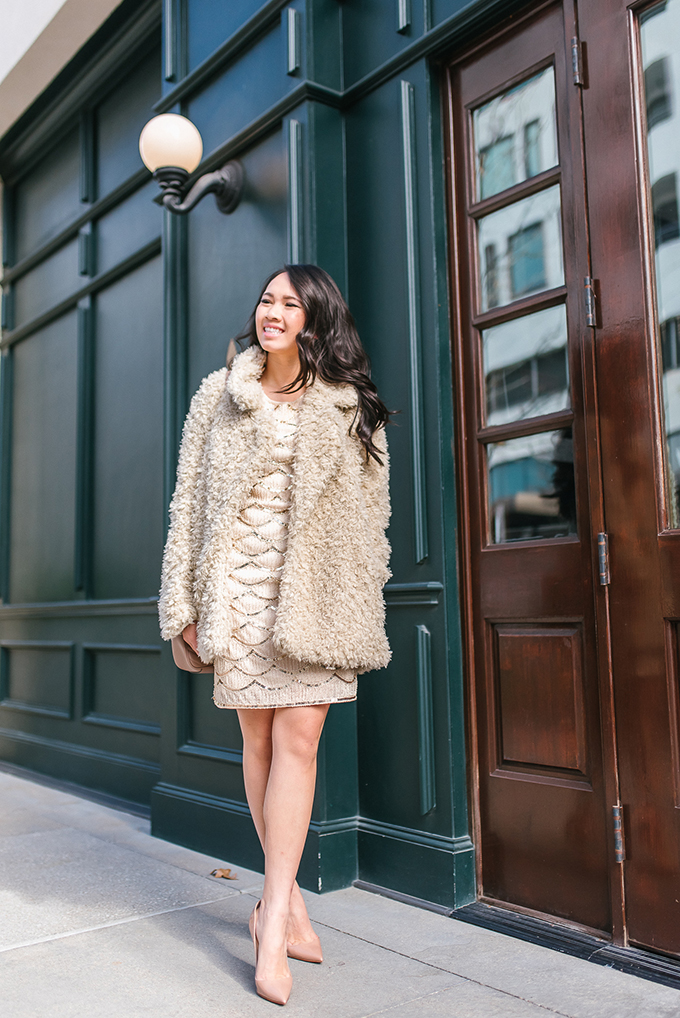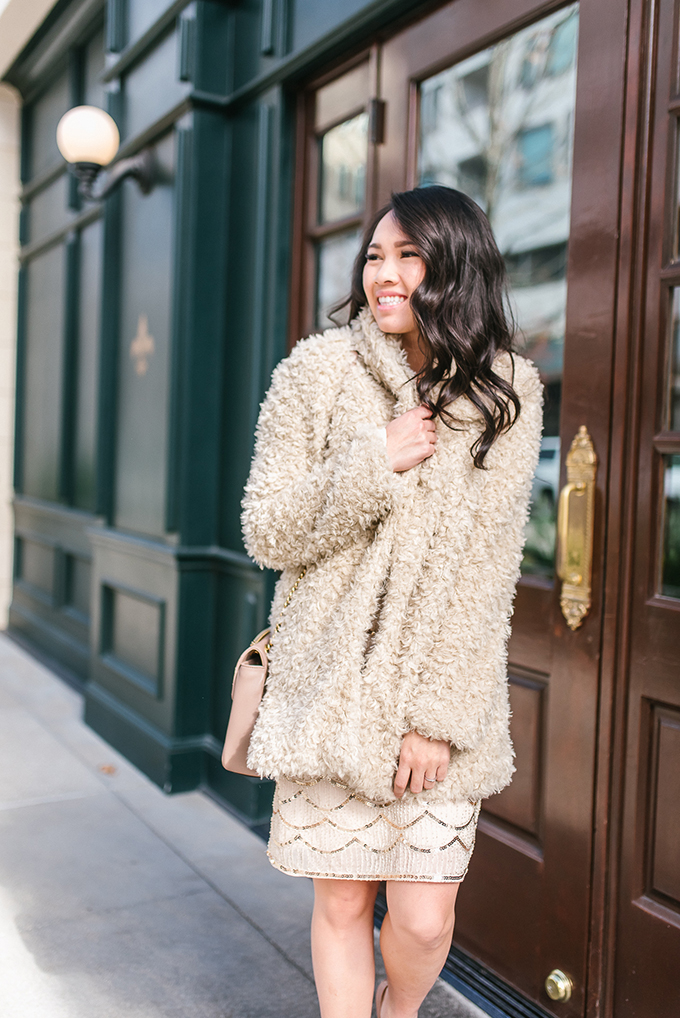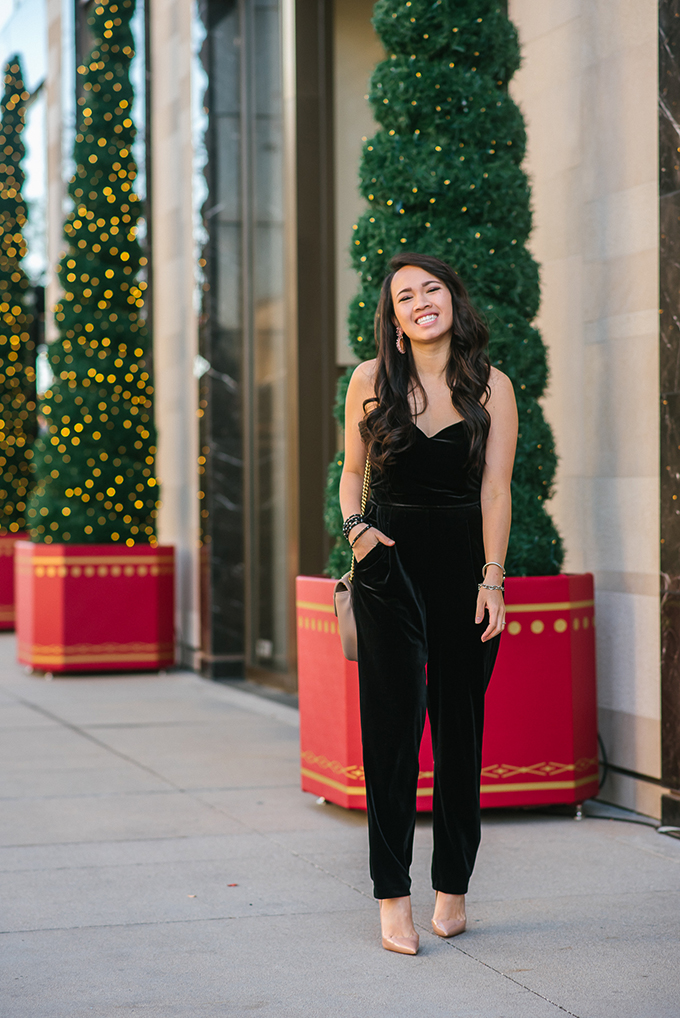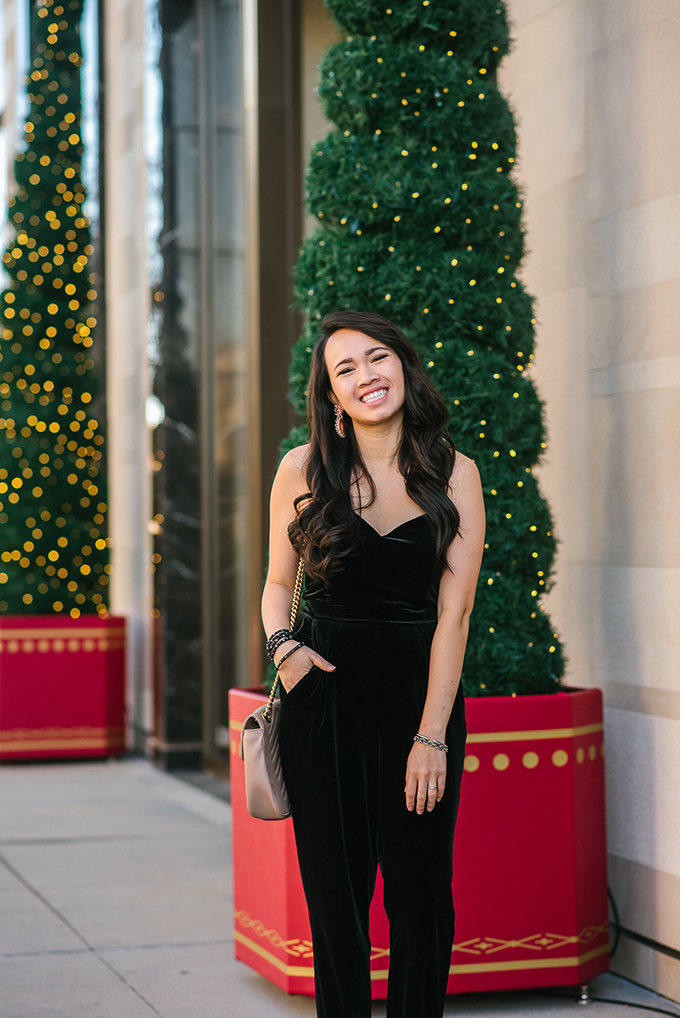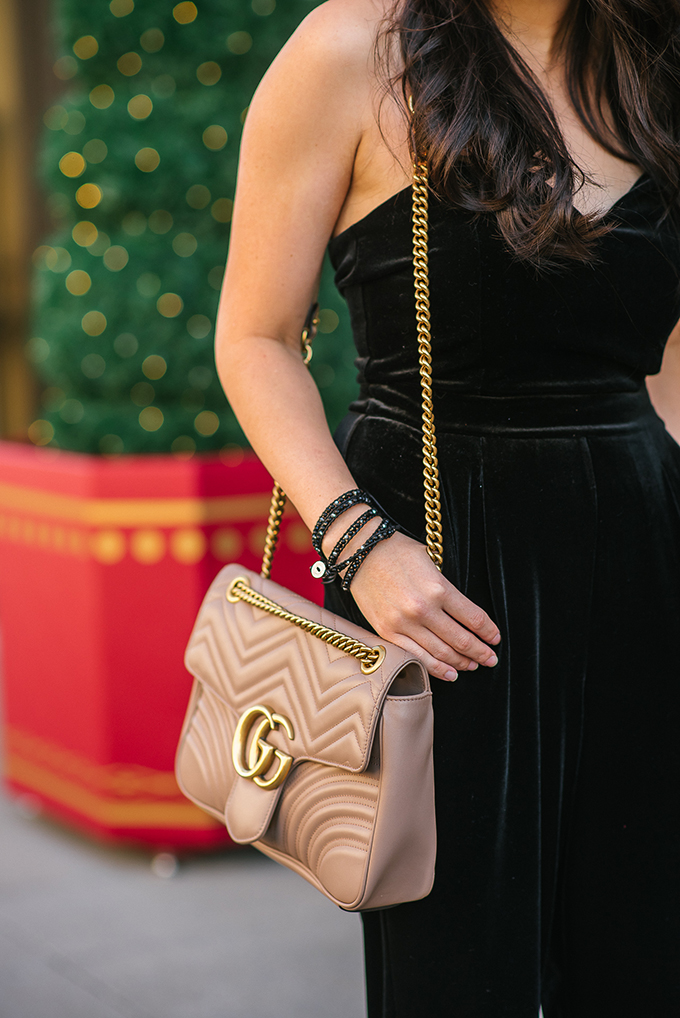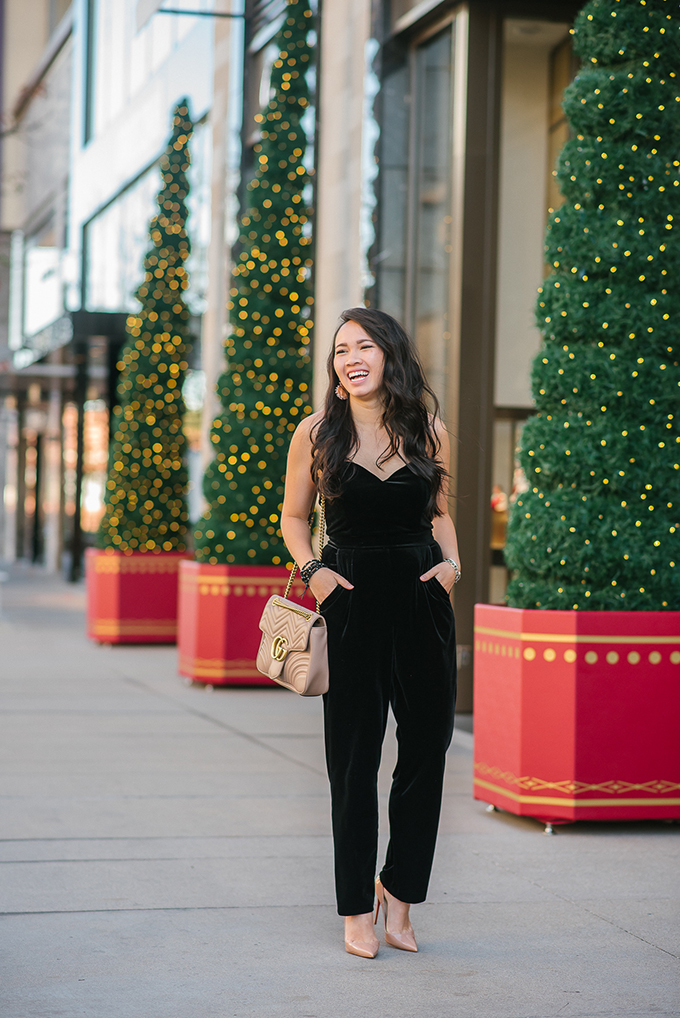 New Years Eve is in 10 days so now is the time to start planning your outfit for the big night. I use to spend my NYE out with my friends downtown but now I enjoy popping fireworks with my family and children. This NYE, I actually plan on going out with my friends because it has been way too long and this Mama needs a break from all the busy holiday madness. NYE is a night where you can look as fabulous and shiny as you please. Bring out your sequins, mini dresses, velvet, and fur pieces! I found two beautiful pieces that you can wear for NYE and get in time as well.
The first outfit is this beautiful
sequin dress
. The scallop detail is my favorite. I love how subtle the sequins are, it isn't overwhelming. The length is also a little longer so it's a classy dress. I threw on my teddy coat because we all know that the weather likes to be freakishly cold every NYE.
The
second outfit
is one that I picked up 2 days ago. I saw
it
on display and had to have it!! It's really flattering and hugs your waist just right. It's also velvet, which makes it more festive.You can throw on a belt around the waist too. It's currently
50% off
($44) and all sizes are available. I usually size down with this brand but I stuck with my true size (4).
What are everyone's plans this NYE? Staying in or going out? That's always the big question.
Thank you so much for stopping by!
xo,
Annie