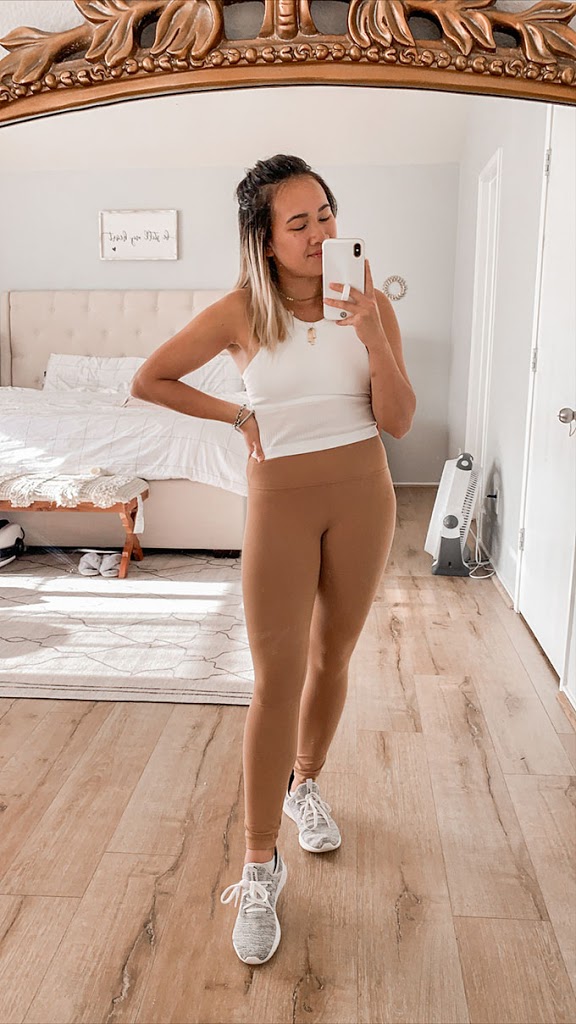 TOP (Not online, regular length version here) // BOTTOM (Brown color in size 4. Runs TTS)
TOP  (Not online, regular length version here) // BOTTOM (Color is "Blue Cast", wearing size 4, TTS)
SPORTS BRA (size 2 sizes up, wearing an 8) // BIKER SHORTS (runs TTS)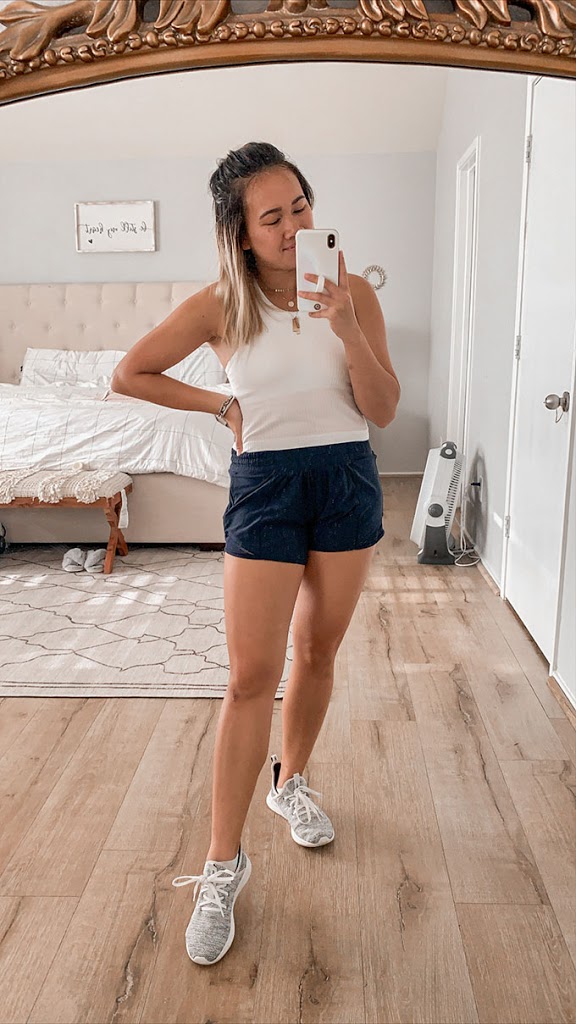 BOTTOMS (4" in size 4, TTS)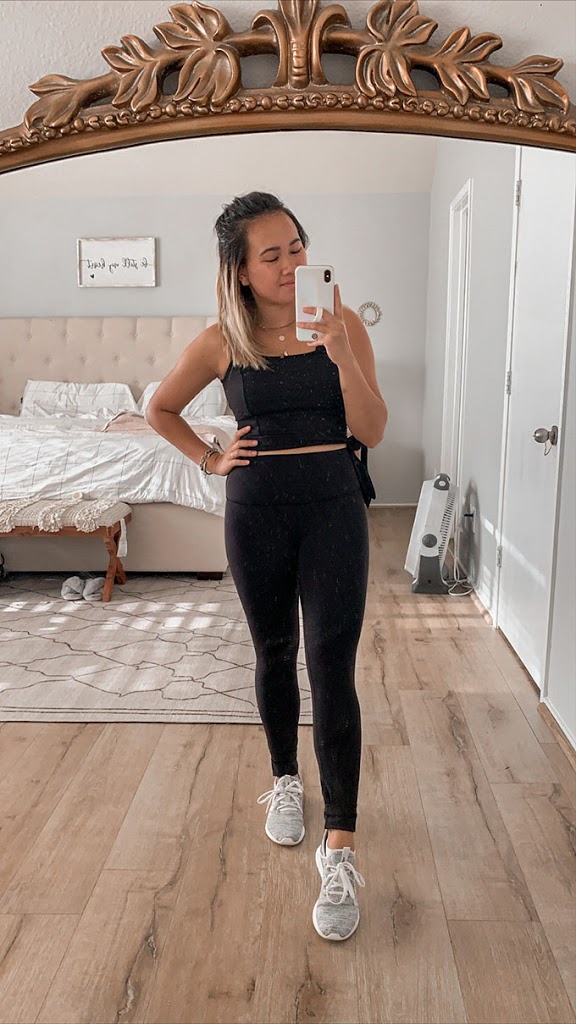 TOP (Size 4 TTS) // BOTTOM (Size 4, TTS)
This workout try on has been by far the most popular! I'm constantly in workout attire so I thought it would be fitting to share what I was actually wearing. I created a highlight on my Instagram that shares more in depth but wanted to round up everything for yall to see everything easier. Lululemon is one of my favorite places to shop activewear because their quality is absolutely amazing.
How I share about their quality is simple. Tommy has his first pair or Lululemon shorts from 2 years ago in black and then a pair that's only 2 months old. When you look at all of his shorts, they look EXACTLY the same. No color fading, peeling, etc. Same goes for my shorts. You are getting the great quality that you're paying for in their bottoms, especially.
With tops and sports bra, I'd have to say that Spanx is my absolute favorite!! They really give you the support and hold that they're known for and all of my Spanx items have held up for over a year.
Aerie is a new places that I've been shopping at and their pieces are super cute and affordable. I haven't had my aerie workout pieces for long but it has been doing well the last 3 months. This sports bra is really great because it can used as a athleisure crop top too.
xx,