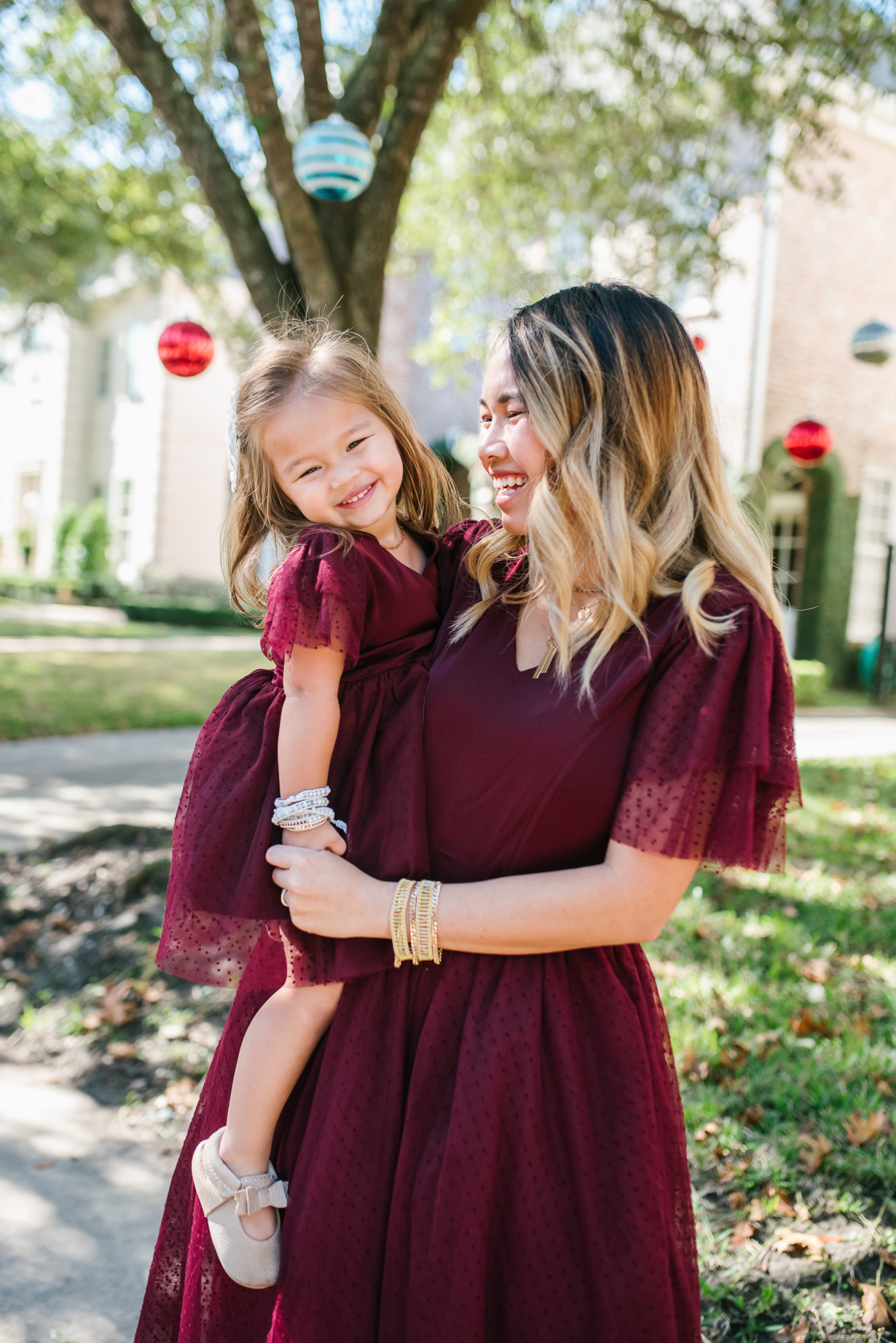 I can't get over how Chloe tilts her head and gives the biggest smile. She's definitely my mini me.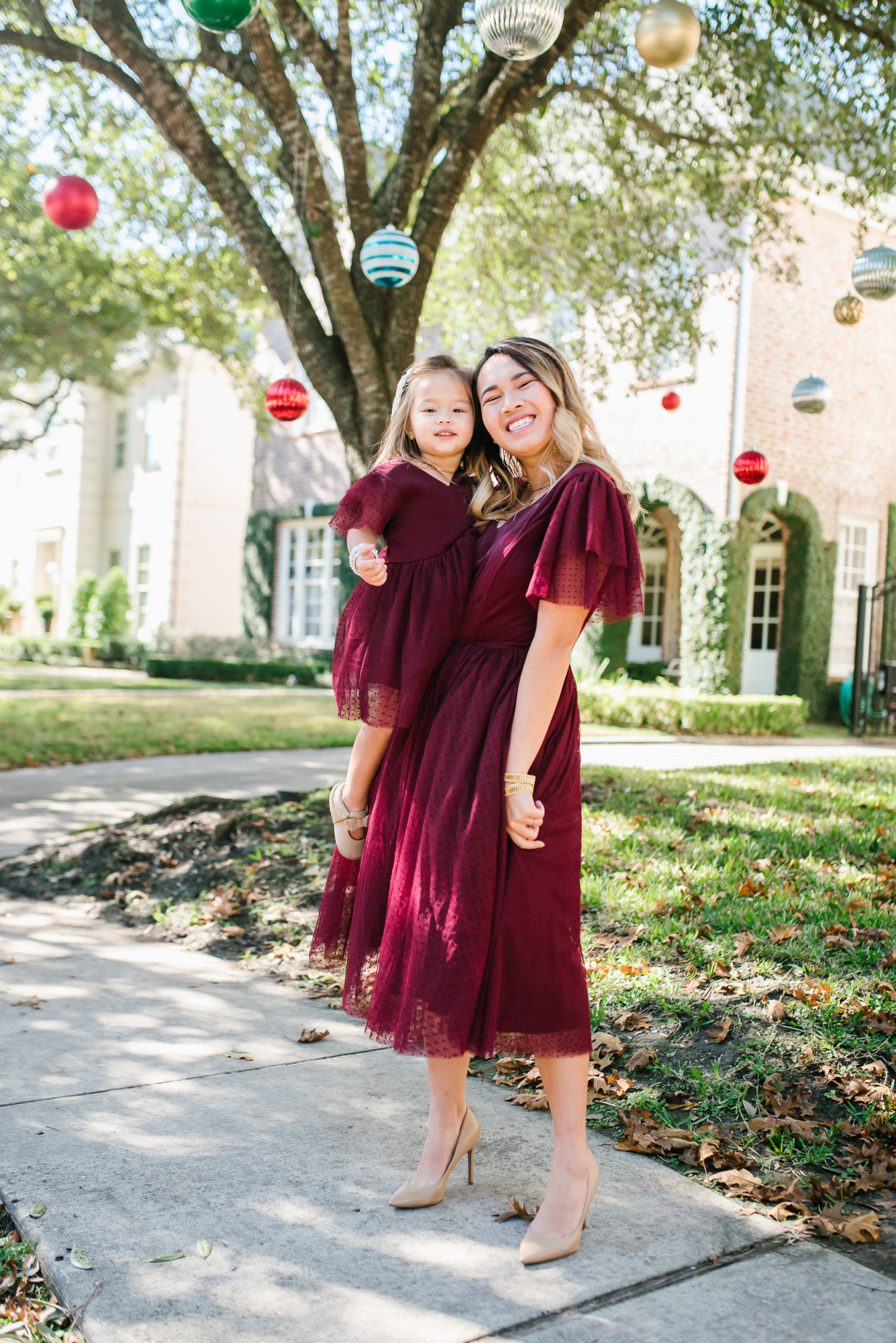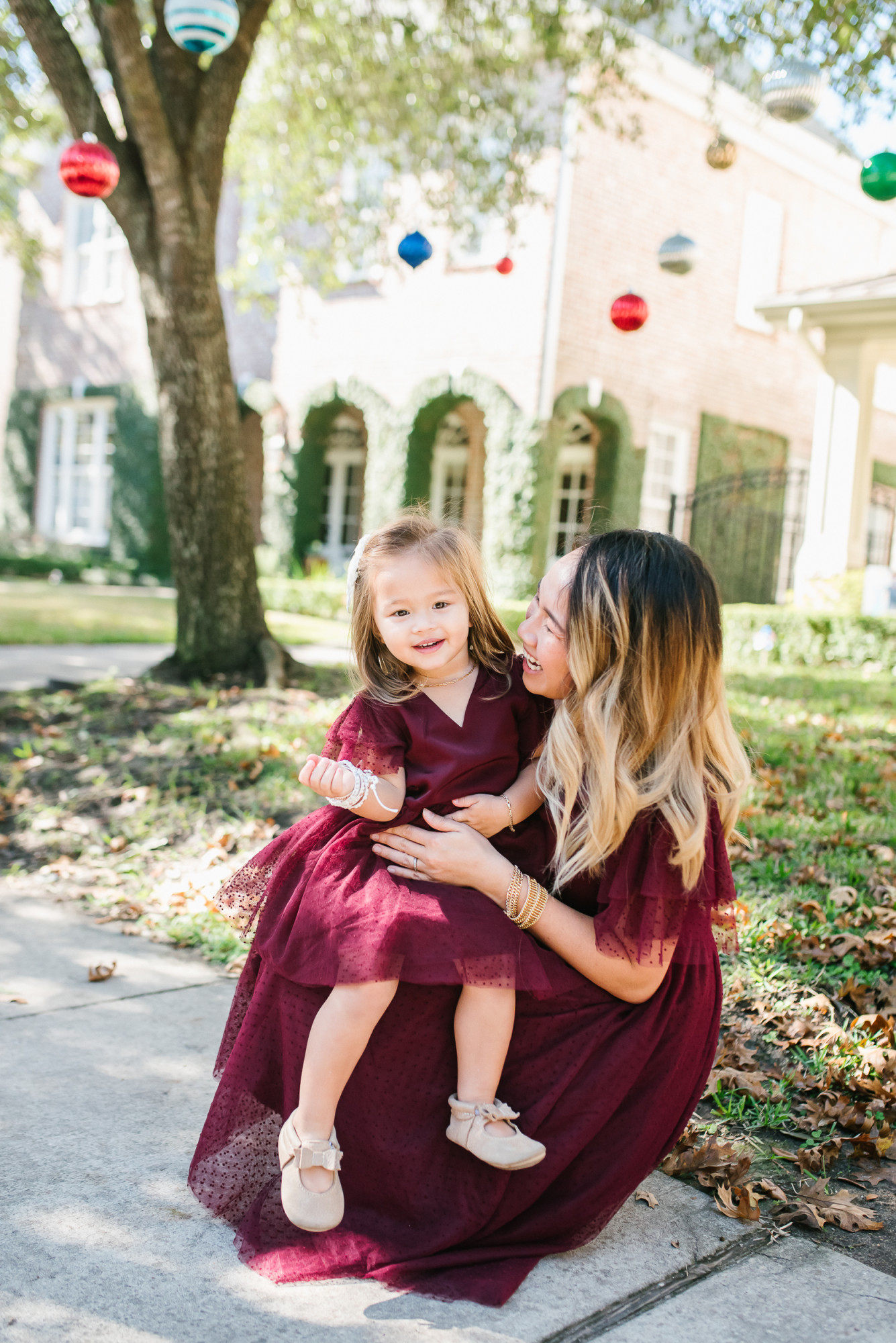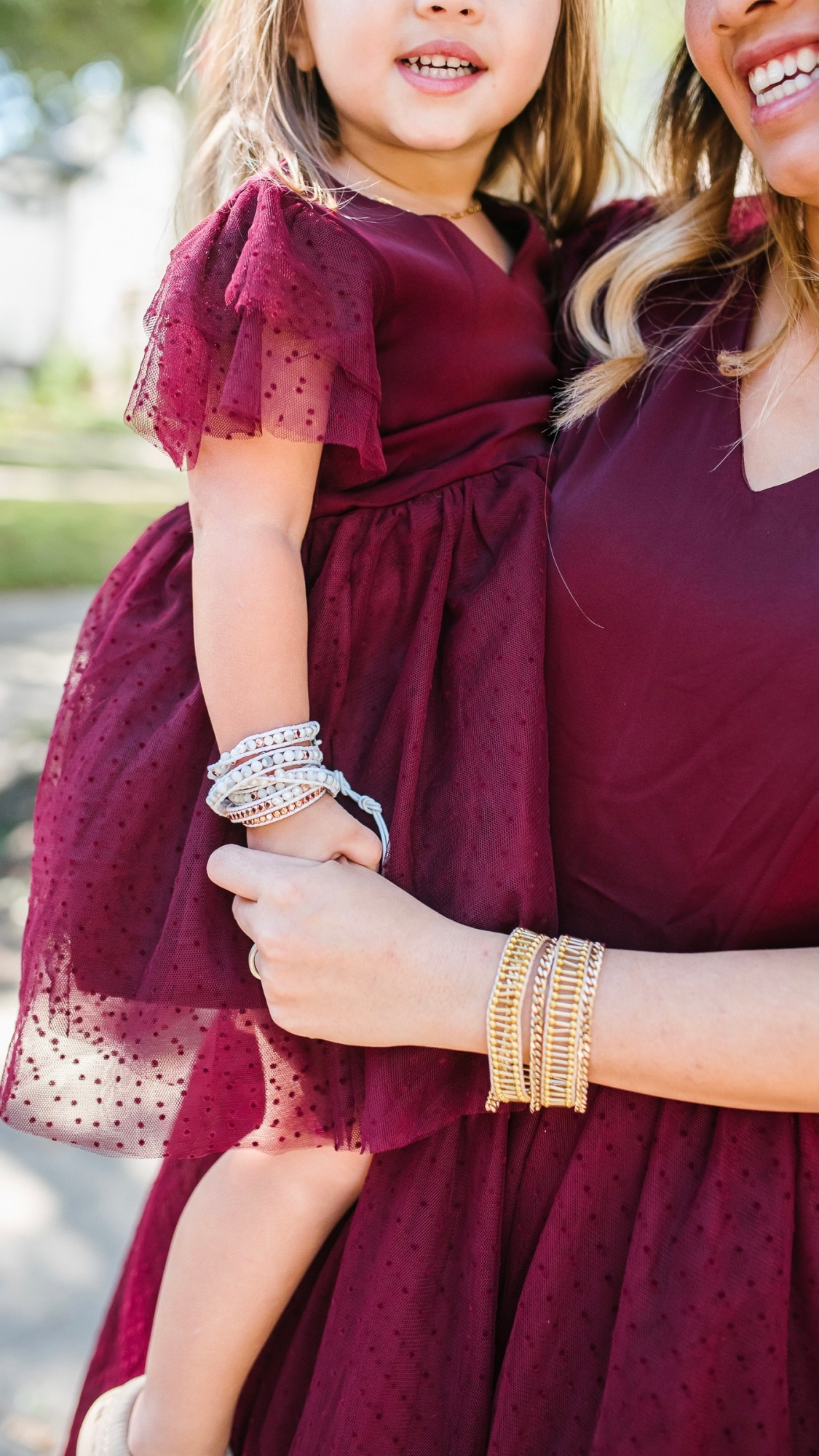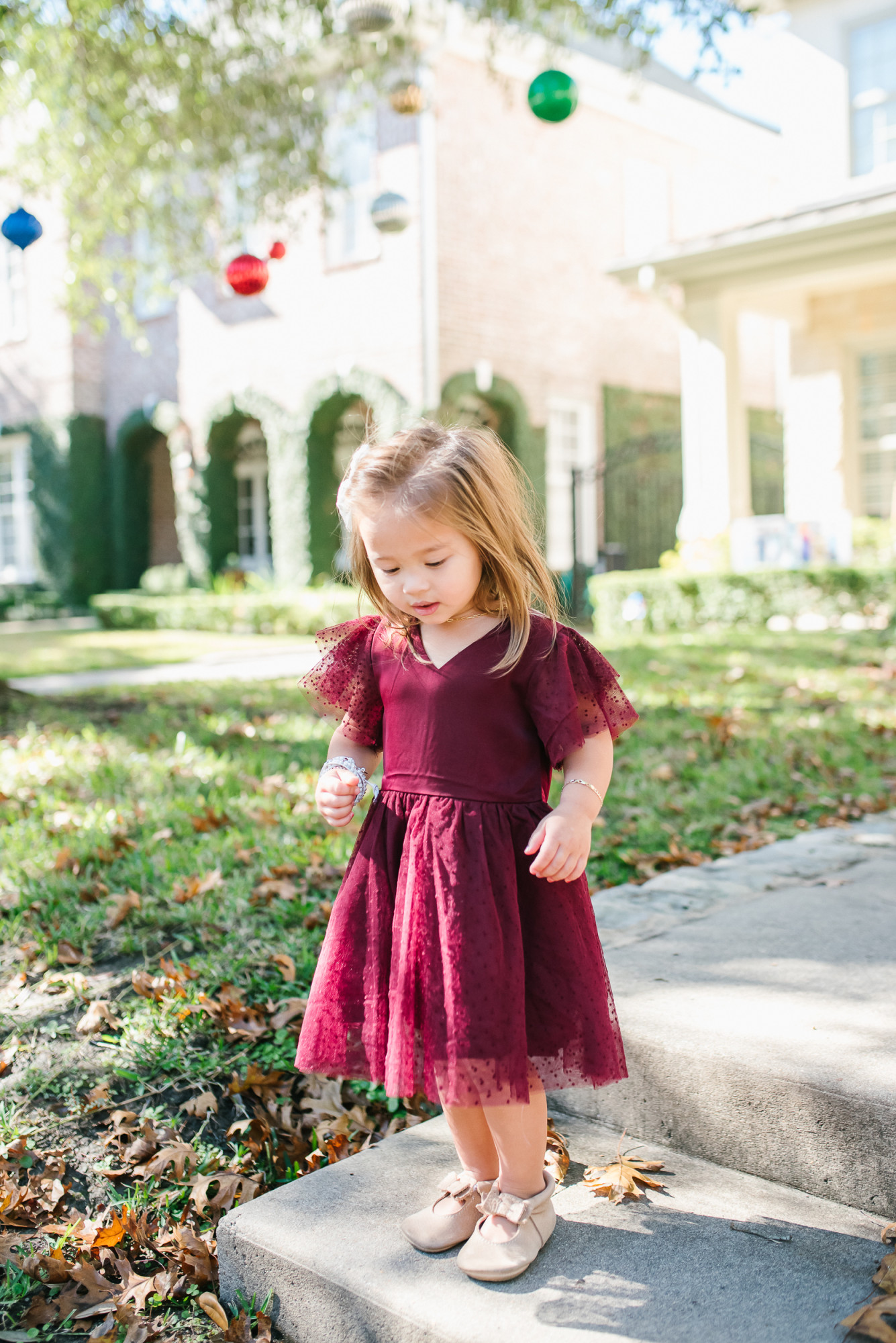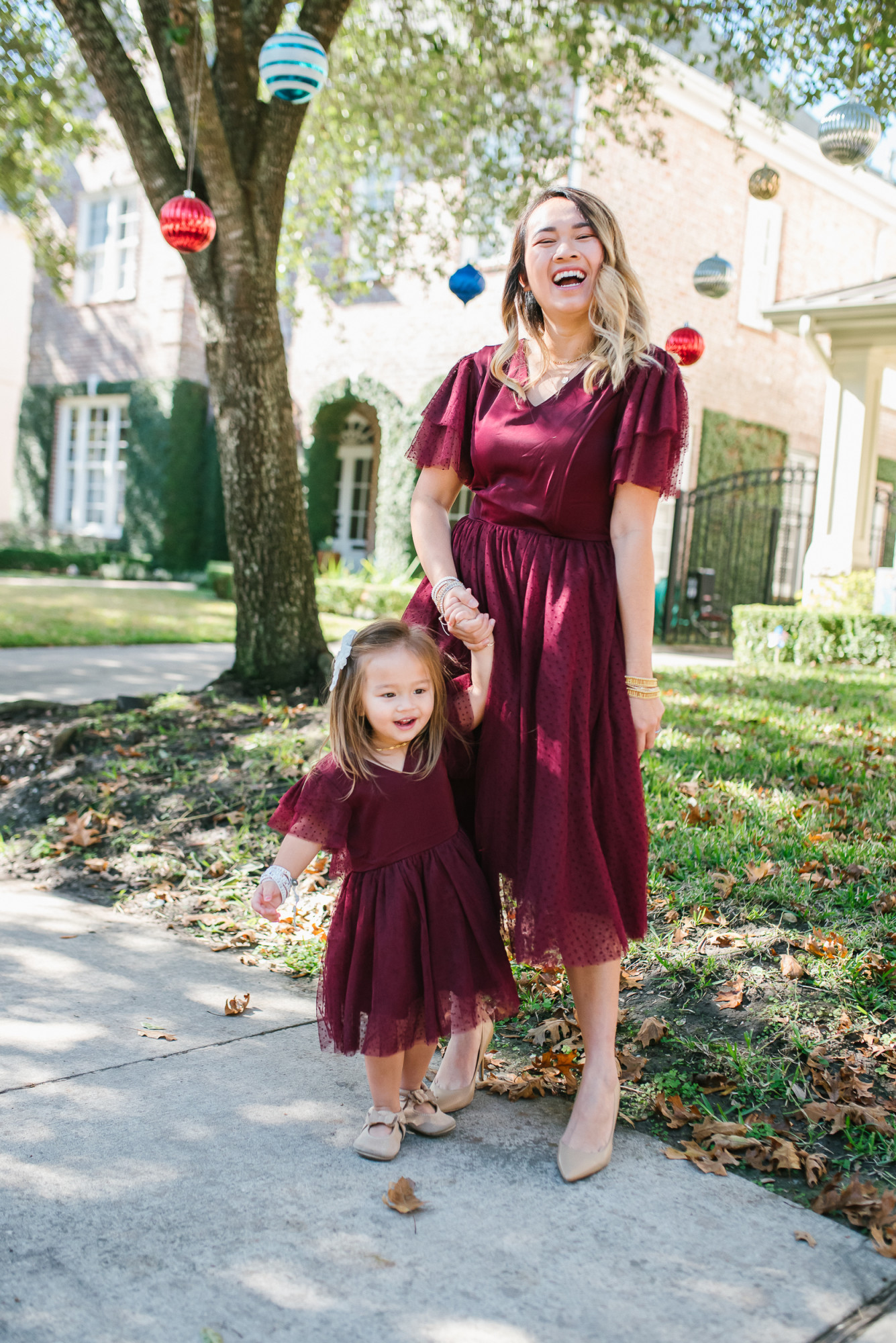 DRESS: Ivy City Co // BRACELETS: Victoria Emerson
This holiday season as we shop around for gifts, remember to support small businesses. There have been a numerous number of small businesses that were affected by the pandemic and I hope that as we shop around, we buy from them and keep them going strong. I personally love that smaller shops can carry handmade, one of a kind, and high quality products! Today, I'm sharing two of my favorite buisnesses Ivy City Co and Victoria Emerson. These two buisness are two that I hold dear to my heart.
I was introduced to Victoria Emerson last year and fell in love with the pearl wrap bracelets. Their wrap bracelets are a timeless staple piece and their boho cuffs are the perfect accessories to complete any outfit. They also carry necklaces, Apple Watch wraps, and leather bracelets.
Ivy City Co is my number one place to shop for Mommy and Me outfits. It's owned by 3 women and they create beautiful pieces. The team designs their pieces and I love how unique they are. I'm always on the lookout for their new collection (which they release multiple times each season).
What are some of your favorite small shops?